If you're looking for the best cooling shirt on the market, look no further than Elegear. They are experts in helping people stay cool in the most extreme temperatures. Whether it's hot and humid outside or you're stuck in a stuffy office, their clothing will help you feel more comfortable.
With global temperatures on the rise, cooling clothes are becoming more and more important, especially if you're into outdoor activities.
Hot weather can be dangerous, and not just because of the risk of sunburn. Heat stroke is a serious condition that can lead to death, so it's important to stay cool and comfortable when the mercury starts to rise. Elegear's cooling shirts are made with special fabric that helps regulate your body temperature. They also have built-in UV protection to help keep you safe from the sun's harmful rays.
But I'm getting a little bit ahead of myself here. Let's start at the beginning.
I got to review Elegear's cooling shirts
Elegear is a company that designs and manufactures cooling clothes. Its mission is to help people stay comfortable in hot weather, whether they're working or playing. They offer a wide range of products, including shirts, blankets, and even cooling pillow cases. I was sent a shirt to try out, and I have to say, it's one of the best cooling shirts I've ever worn.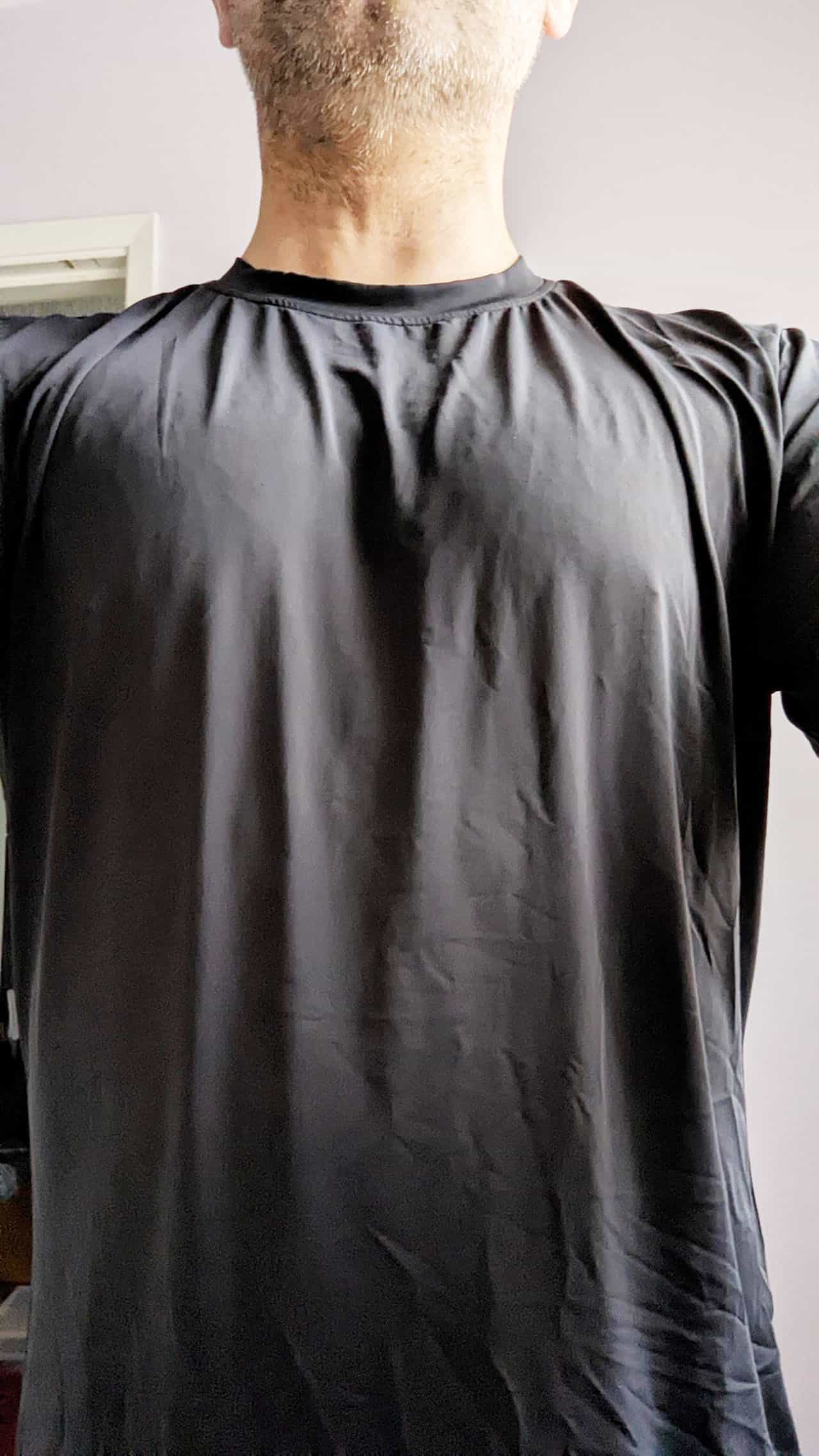 The shirt is made from lightweight, synthetic fabrics. It's also super stretchy, so it's comfortable to wear even in the most humid conditions. The best part is that it does work. I've tested it in both hot weather and air-conditioned rooms, and it helps keep you cool. I also like that it has a UPF rating of 50+, which offers great sun protection, shielding your skin from the sun's harmful rays.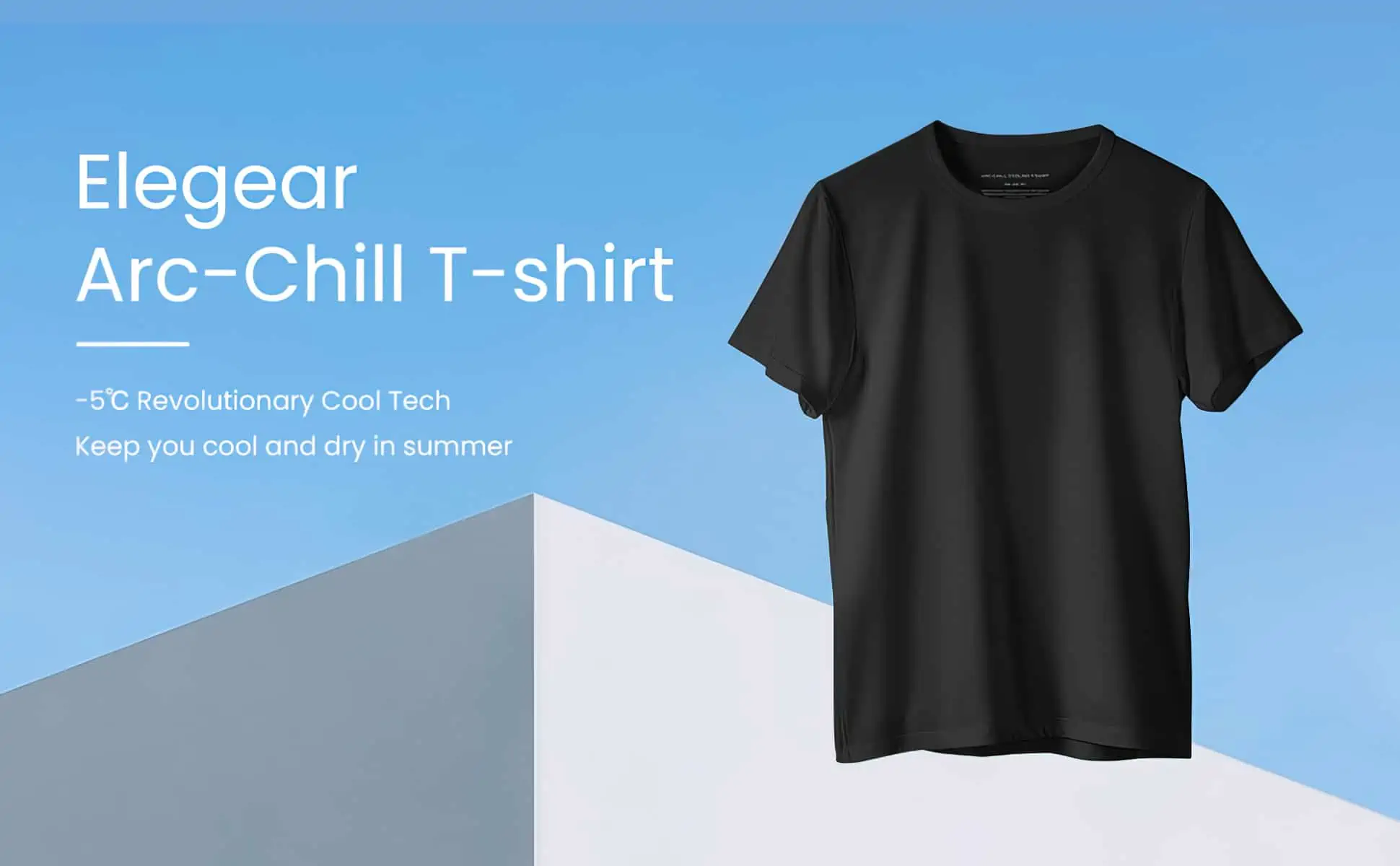 Going on an adventure…
I was excited to try out the cooling shirt from Elegear. I had been hearing a lot about how great their products are, and I was curious to see if they lived up to the hype.
I decided to take the shirt on a hike with me, as it seemed ideal for a hiking shirt. I was going to be hiking in the middle of spring, in the heat of the day, so I wanted to see if the shirt could help me stay cool. Even more difficult since I was hiking with my son strapped to my back in a carrier.
The shirt worked great. I stayed cool the entire time, even when we stopped for lunch and I had to take my son out of the carrier. He was sweaty and hot, but I was still feeling comfortable thanks to the cooling shirt. Overall, I was impressed with how well the shirt worked and how comfortable it was to wear. It's the ideal shirt for adventurers and office dwellers alike.
I've had the good fortune of testing thousands of different products over the years, and most of the moisture-wicking shirts have been a complete bust. Though that isn't the main focus of this shirt, it does a fantastic job of it anyway.
If you're looking for a cooling shirt to help you stay comfortable in hot weather, I highly recommend checking out Elegear. Their shirts are well-made and comfortable, and they work.
With summer right around the corner, now is the time to buy one. You can even get 10% off by using code: 6Y239XVJ
Trust me, you won't regret it.
Frequently Asked Questions (About Elegear Cooling Shirts)
Do they come in different colors?
Currently, they come in Black and White.
Do they work well with high humidity?
Yes, the fabric is designed to be breathable and wick away moisture.
What size should I order?
I would recommend ordering your normal t-shirt size. The shirt is designed to be fitted, so if you're between sizes, I would recommend sizing up.
Is the built-in UV protection effective?
Yes, the shirt has a UPF rating of 50+, which offers great sun protection.
Are they made from merino wool?
No, the shirts are made from synthetic fabrics (Nylons + Spandex). Natural fibers are fine, but they tend to not be very durable. Fabric technology has come a long way, and synthetic materials are now my preference over classic materials like cotton and wool.
I'm looking for a new workout shirt. How do these stack up?
The shirts are designed to be lightweight and comfortable, so they're great for working out. They'll help you stay cool and dry, even during the most intense workouts. So if you're into heavy lifting, this is one of the best cooling t-shirts you can find, in my opinion.
There are many more creative strategies to keep cool.
Here are some more ideas to keep you cool this summer:
Wear loose, lightweight, light-colored clothing: Loose clothing helps circulate air around your body, and lighter colors reflect heat rather than absorb it.
Dark colors look great, but they will make you feel hotter.
Stay hydrated: Drink plenty of fluids, especially water. Avoid alcohol and sugary drinks, which can dehydrate you.
Spend time in cooler environments: If it's a really hot day, spend time indoors in an air-conditioned space. I know this sounds obvious, but it does help.
Take cool showers or baths: This is a great way to lower your body temperature quickly.
Use a fan: A fan can help circulate air and keep you cool. If you're able to wear just a tank top or sports bra as your base layer, hold the fan so it blows directly on your skin. The evaporative cooling effect will help lower your body temperature.
Cool your pulse points: Splash cold water on your wrists, neck, and ankles. This will help lower your body temperature.
Wear sunscreen: Protect your skin from the sun's harmful rays by wearing sunscreen with an SPF of 30 or higher. This is especially important if you're not wearing long sleeves and pants.
Closing Thoughts
We hope these tips help you stay cool this summer! If you have any other suggestions, please share them in the comments below. Thanks for reading!