Are you an outdoorsy person? Do you love spending time in the mountains or going on long hikes? Or are you an active person that chose bicycle as your preferred mean of transport? If you answered yes, then you know that having the right gear is essential for a successful and comfortable trip. One of the most important pieces of gear is a good jacket.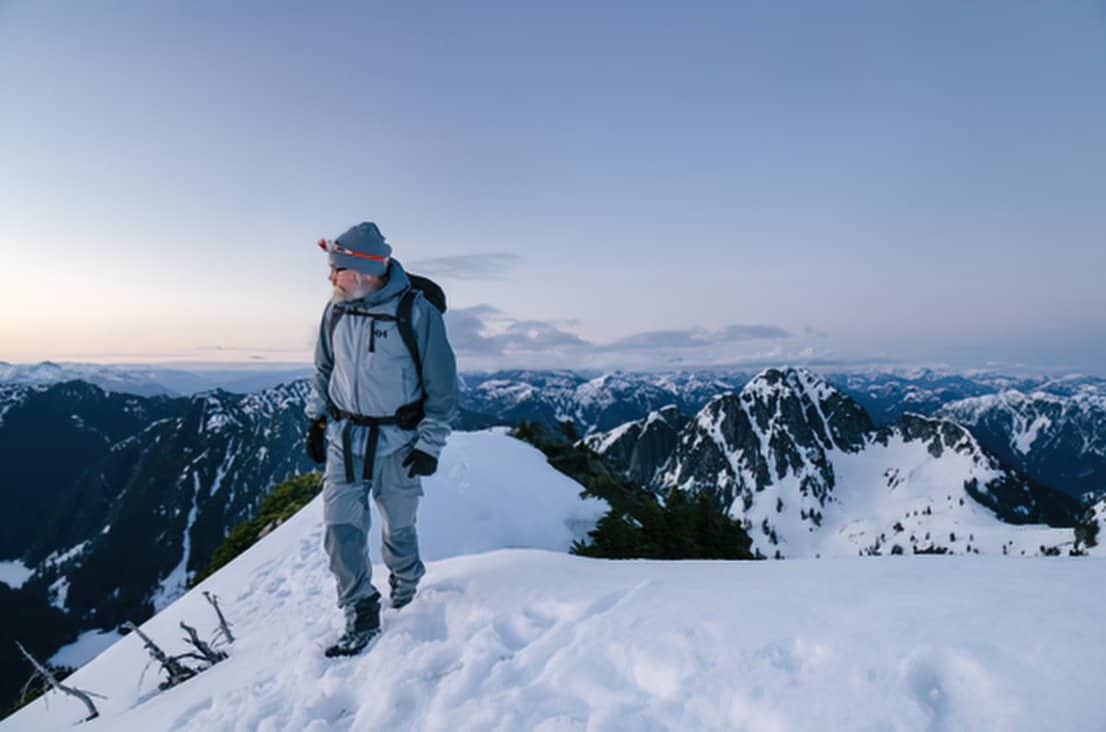 There are many different types of jackets on the market, and it can be hard to decide which one is right for you. One option is the hardshell jacket. This type of jacket is made from waterproof and breathable fabric, making it perfect for activities like skiing, snowboarding, or hiking in wet and windy conditions. Hardshell jackets are the perfect clothing for people who love spending time outdoors in cold weather. They provide good insulation and keep the wind and rain out, making them perfect for activities like skiing, snowboarding, hiking, and cycling.
In this article, we will discuss the top five features of the Verglas 3L Shell 2.0 jacket from Helly Hansen. This jacket is perfect for outdoor enthusiasts who need reliable protection from the elements.
Helly Hansen Verglas 3L Shell Jacket 2.0
Helly Hansen Verglas 3L Shell Jacket 2.0 is a weatherproof jacket that's ideal for anyone who enjoys spending long period of time outdoors. This lightweight men's jacket is fully equipped to survive the worst weather while keeping you dry and comfortable, thanks to its Helly Tech Professional three-layer fabric with LIFA Infinity technology.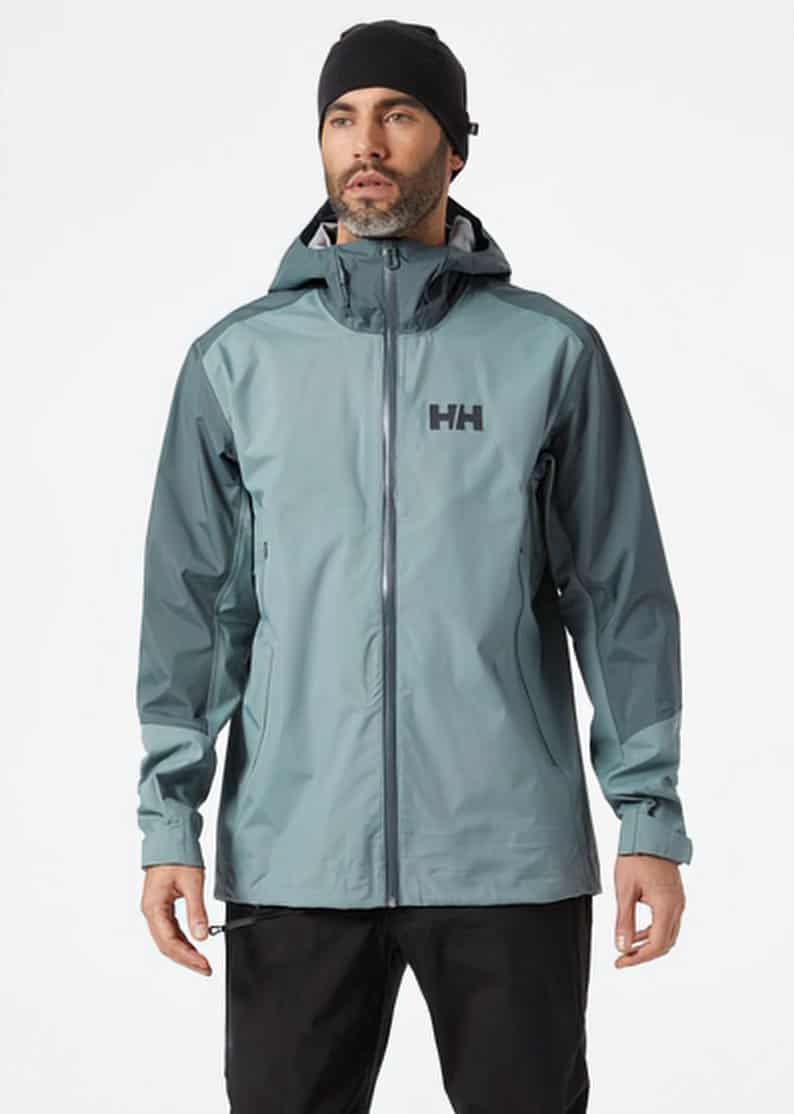 The hard-shell design blocks the elements while allowing for layering underneath. The shell is treated with PFC-free DWR to assist water bead and run off more quickly, keeping the exterior of the jacket drier and lighter. This light, versatile jacket is perfect for alpine activities in colder conditions. Zipped pockets and a helmet-compatible hood keep things safe while wearing a helmet. An excellent lightweight, waterproof, and breathable jacket for all seasons.
Why Helly Hansen Verglas 3L Shell Jacket 2.0 Is A Great Choice?
The Verglas 3L is a well-rounded hardshell jacket for skiing, mountaineering, or other technical backcountry demands. For efficient outdoor activities, the fit of this coat is perfect. The Verglas 3L has enough room to accommodate a fleece or light puffy insulation layer without adding much more fabric.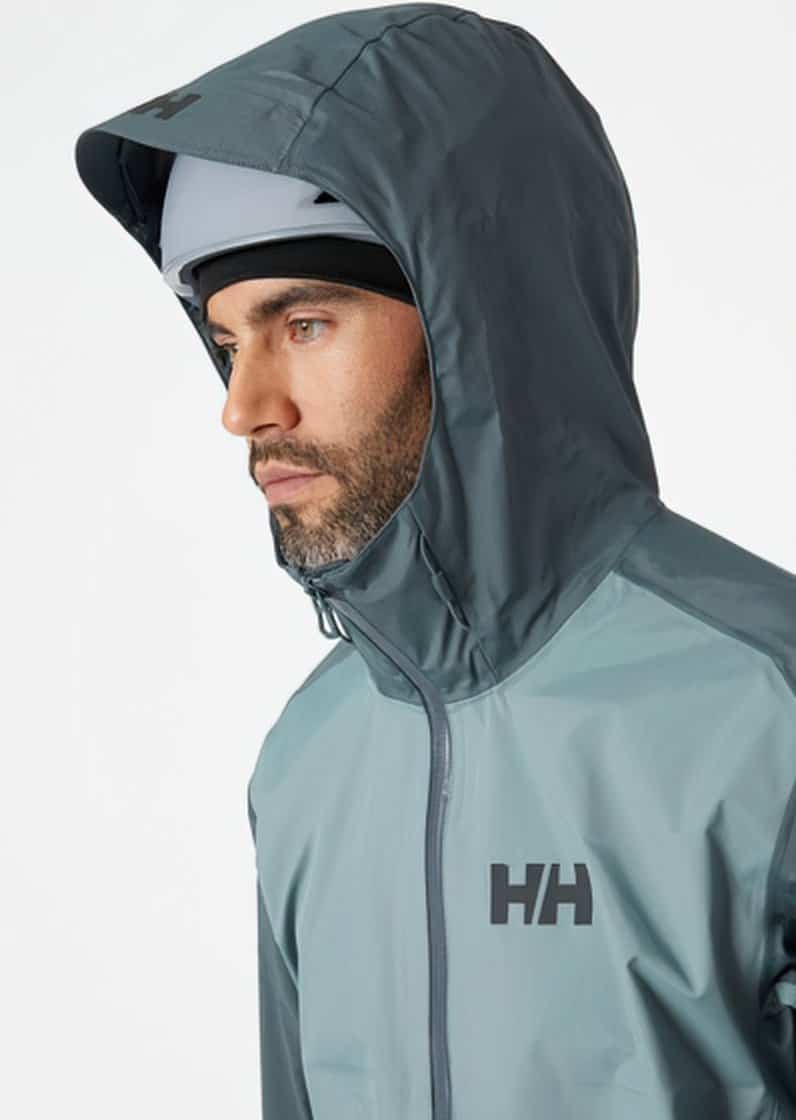 The Verglas 3L has an excellent level of craftsmanship. Everything appears to be as planned, from the adjustable hood to the graspable zipper pulls. The vented collar helps to eliminate moisture when fully zipped and prevents your breath from condensing inside. It seems to actually remove moisture somewhat better than a solid collar does.
The Verglas 3L fits well beneath a backpack and wears well. On the jacket's shoulders and both hips, it has grippy rubber patches to keep the shoulder straps and waistbelt in place — a nice little touch. With a pack on, chest pocket access is fantastic, but handwarmer pockets are practically unusable.
Top 5 Features of the Verglas 3L Shell 2.0 Jacket
As you can see, the Helly Hansen Verglas Jacket is a great option for anyone looking for a weatherproof and lightweight jacket. It also has a lot of great features that make it stand out from the rest. Let's discuss some of these features in detail.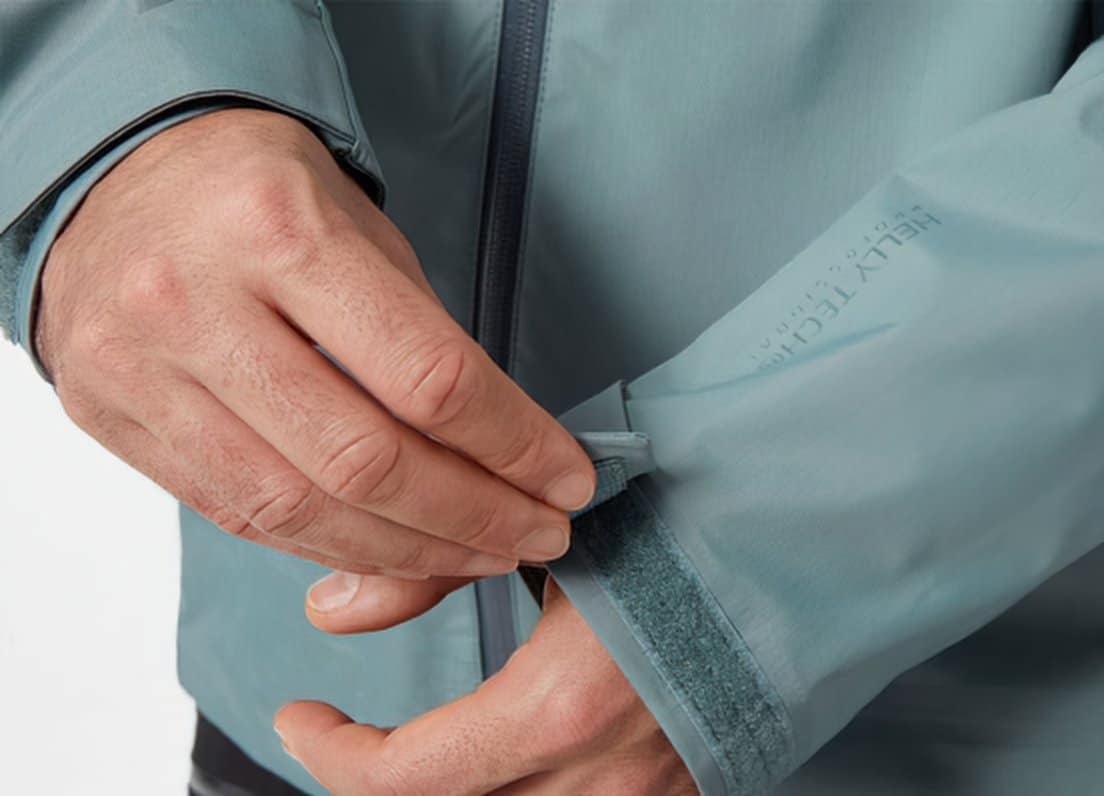 #1. Made from Helly Tech Professional three-layer fabric 
The Verglas jacket is made from Helly Tech Professional three-layer fabric, which makes it weatherproof and allows for layering underneath. This material also helps to keep you dry and comfortable.
The garment has a durable water repellent (DWR) treatment, which helps the exterior of the jacket to remain dry and prevents it from absorbing any moisture. This feature truly makes this hard shell stand out among other jackets in its class.
#2. bluesign approved product 
The Verglas jacket is also bluesign approved, which means that it meets the highest standards for environmentally friendly production. This jacket was made with limited harmful substances and uses recycled materials wherever possible.
Helly Hansen's environmental efforts go beyond just making products bluesign approved. The company has a number of ambitious goals to reduce its impact on the planet. The Verglas Jacket is a great option for anyone who wants to purchase an environmentally friendly product, without compromising on quality or performance!
#3. PFC Free DWR 
The Verglas jacket also has a PFC-free DWR finish, which is an environmentally friendly water repellent treatment. This means that the jacket won't release any harmful chemicals when it gets wet and will help to keep you dry.
PFCs (perfluorinated compounds) are a type of chemical found in many waterproofing treatments. They have been linked to a number of harmful health effects, so it's great that the Verglas jacket doesn't contain any!
#4.  Bemis Laminated Construction
The Verglas jacket also has a Bemis laminated construction. This feature helps to make the jacket weatherproof, durable, and lightweight. Lamination is the process of bonding two or more materials together with heat and pressure. In this case, Helly Hansen uses a lamination process to bond the outer fabric to the waterproof/breathable membrane. This creates a weatherproof seal, which helps to keep you dry and comfortable in any conditions.
The Bemis laminated construction is also very durable, meaning that the jacket will withstand wear and tear much better than some of its competitors.
#5. Versatile design
The Verglas jacket also has a versatile design, which makes it perfect for use in different types of weather. It is much more breathable than other hard shells and can be used when the temperatures are much lower too. This means that you don't have to purchase multiple jackets just because the conditions change throughout your trip or excursion! Even if it's not raining, the Verglas jacket can be a great option for keeping you warm and dry.
If you are looking  for a high quality and versatile hard shell jacket for your next outdoor excursion, the Helly Hansen Verglas jacket is a great option. So don't wait any longer, order your Verglas jacket today!