Like the 3-Series Coupe, the 1-Series Coupe is no more, instead it has been replaced by the all-new 2014 BMW 2-Series Coupe.  BMW will officially unveil the 2-Series at the Detroit Auto Show in January; the cars will be offered in 228i and M235i trims in North America.  The BMW 228i will have a starting price of $32,100 and the M235i will start at $43,100 US, these prices are in line with the 1-Series coupe's prices.
I'll be the first to admit, I never was a fan of the styling on the 1-Series coupe.  It just looked too cartoonish and didn't look like a real car or a real BMW.  The styling did grow on me a tiny bit, but I just can't stand the big headlights.  Performance-wise, it was another story; the 1-Series is a very balanced car, pretty light, and very fun to drive.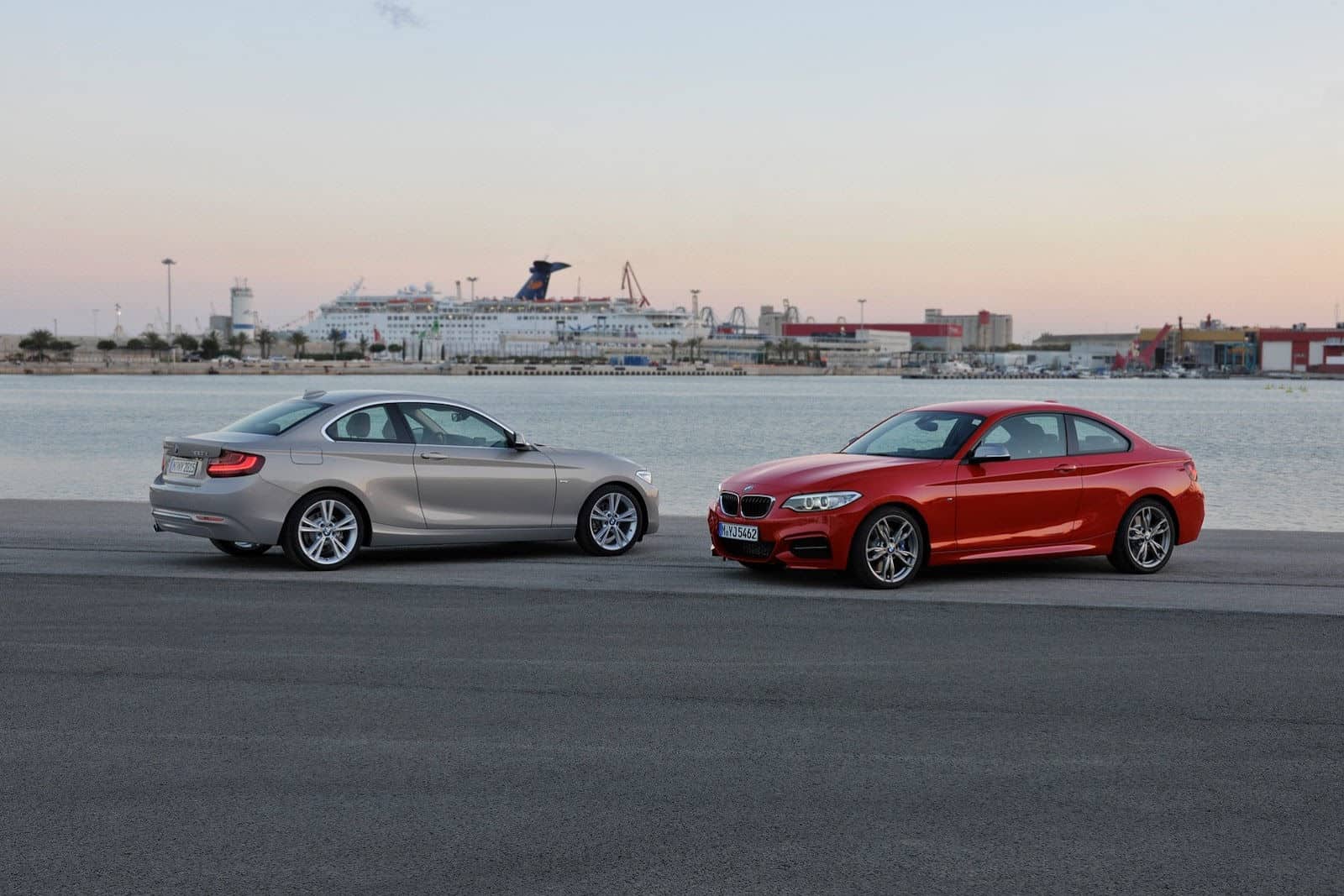 The styling on the 2014 2-Series is much improved compared to the 1-Series.  The entire design looks more streamlined and the headlights look like proper BMW headlights, the taillights on the other hand, look like they were designed by the same guy that designed the headlights on the 1-Series.  The 2-Series has also been stretched in every direction, which is why it doesn't look cartoonish; it's 2.8" longer, 1.3" wider, and has a 1.3" longer wheelbase than the car it replaces.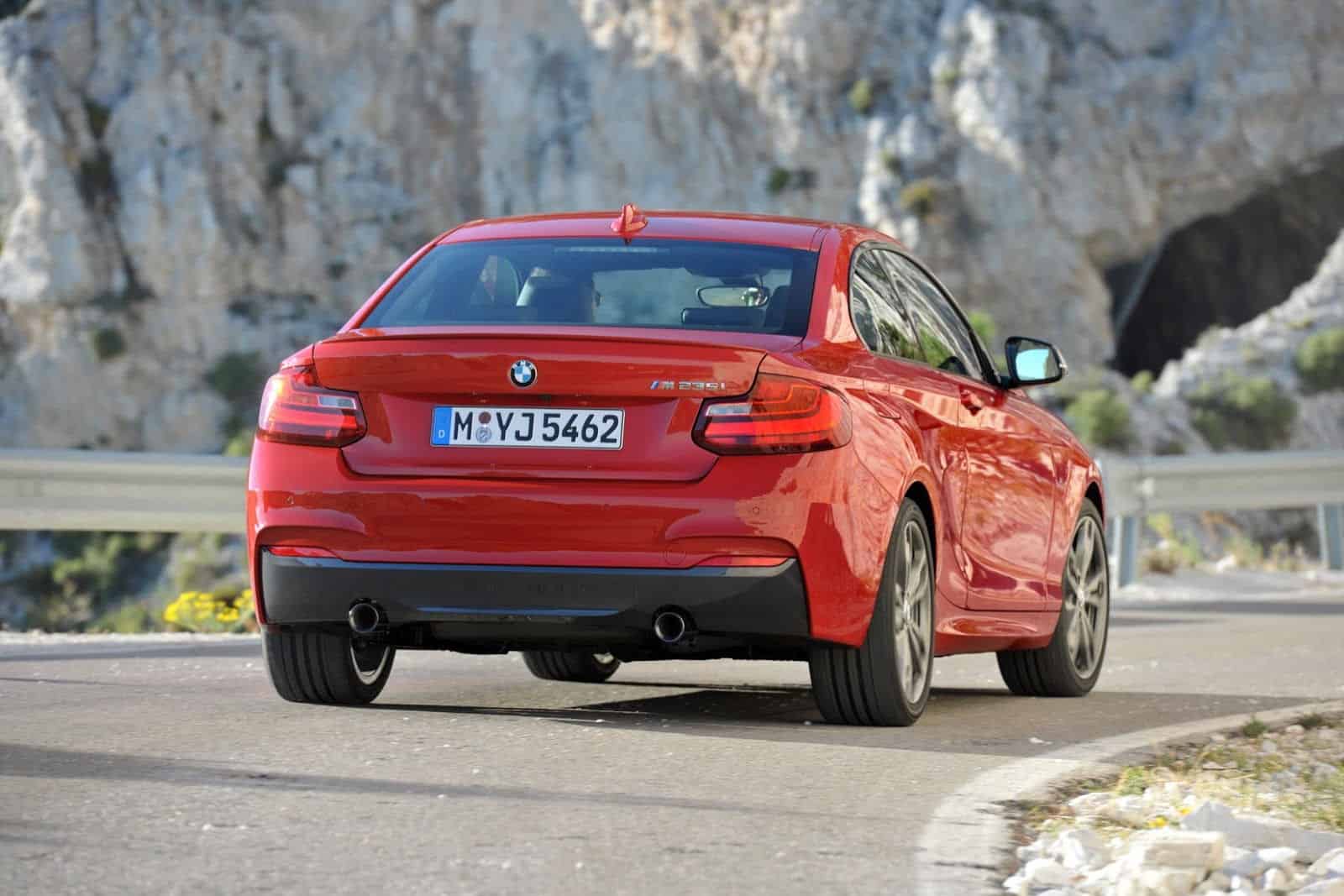 The BMW 228i is powered by a turbocharged 2.0 liter 4-Cylinder engine (same engine is found in the 328i), producing 240 horsepower and 258 pound-feet of torque.  The car comes with an 8-speed automatic or optional 6-speed manual transmission, helping the car reach 60 mph in 5.4 seconds.  The BMW M235i is powered by a 3.0 liter twin-turbo inline 6-cylinder engine, producing 322 HP and 332 lb-ft of torque.  Same transmissions as the 228i are offered on this car, with a 0 – 60 mph time of 4.8 seconds and electronically limited to speed of 155 mph.
In Europe, BMW will offer 3 engines in the 2-Series Coupe; the 220i will come with a turbocharged 4-cylinder engine producing 188 HP, 220d will be powered by a 2.0 liter turbo-diesel engine producing 181 HP, and the M235i.
The North American BMW 228i will be offered with Sport and M Sport packages, while the M235i doesn't come with any optional packages.  The Sport package consists of larger 18" wheels, sporty bumpers, and upgraded interior.  The M Sport package consists of re-tuned suspension, 10 mm lower ride height, an aero kit, and lightweight 18" wheels.  Have a look at the image below to see the differences between all the trims offered on the new BMW 2-Series Coupe.  Via: BMW
2014 BMW 2-Series Coupe Photo Gallery