If you're one of our regular readers, you've probably realized that I'm Canadian.
I frequently poke fun at our American neighbors, and I've also probably mentioned living here in Canada about half a million times over the years. If you ask me, Canada is a pretty nice place. We've got good healthcare, beautiful landscapes (save for Montreal), and the people are pretty friendly… again, save for Montreal. What we don't have, though, is San Francisco.
Beautiful Views, and Romantic Too!
San Francisco is one of my favorite places in the United States. It's the place that really made me re-think my feelings towards American cities (followed by Philadelphia, which is also amazing), and if I were a reasonably wealthy American, well… I'm pretty sure I could call San Fran home.
Mild climate, great culture, and the city itself is beautiful too. In fact, San Francisco has some incredible views. Whether you're going for business, or for a romantic retreat with your significant other, here are two spots I would really like you to explore.
Coit Tower on Telegraph Hill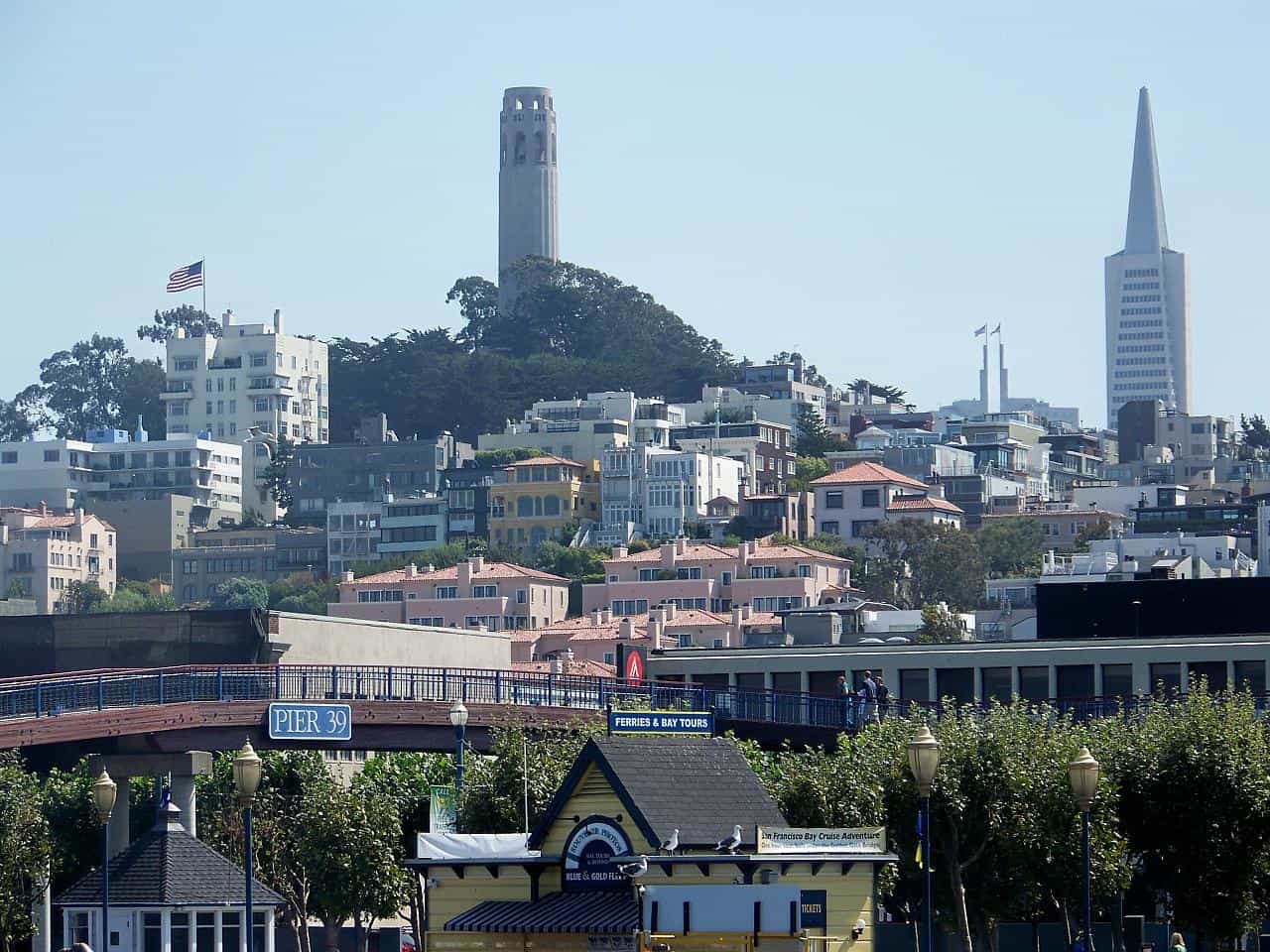 Coit Tower was built in 1933 to help beautify the city of San Francisco. I love towers, so if you ask me, the project was a success. Once you see the view from the top, I think you'll also realize why it's one of the most romantic spots in San Fransisco.
At the base of the tower, while you wait in line for ages to get your ticket to the top, you'll be surrounded by haunting murals like these…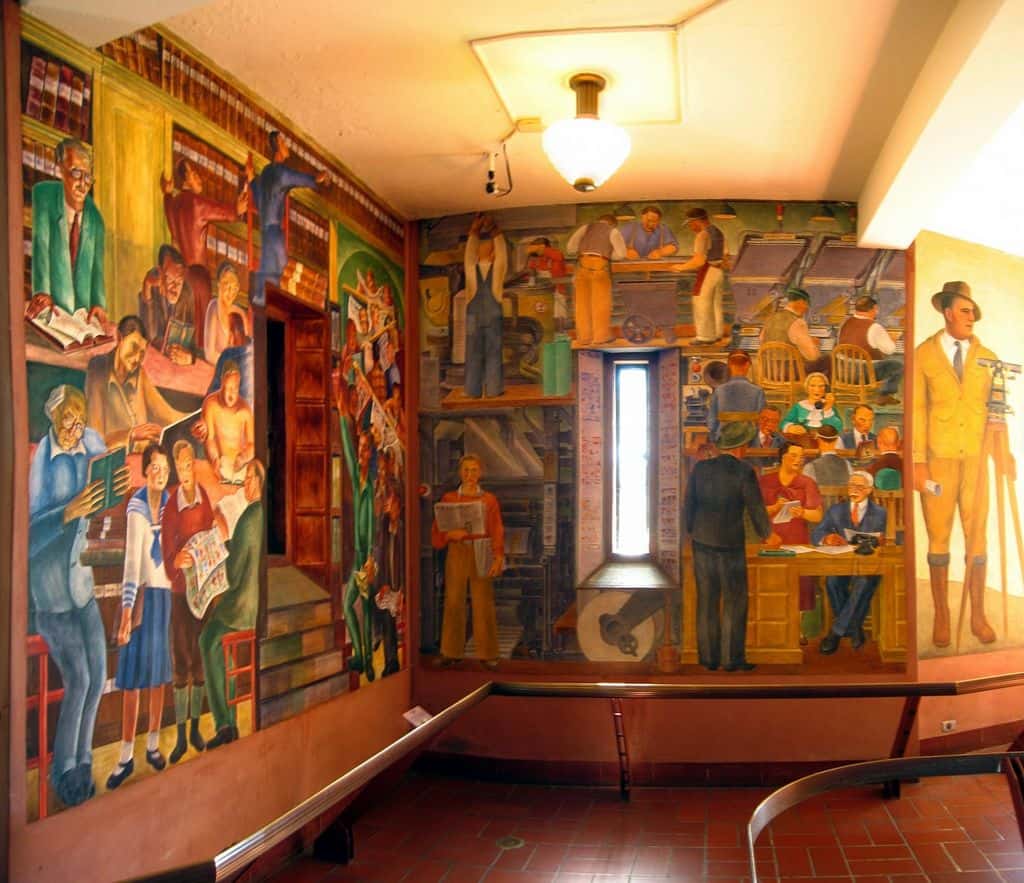 And by haunting, what I really mean to say is terrifying.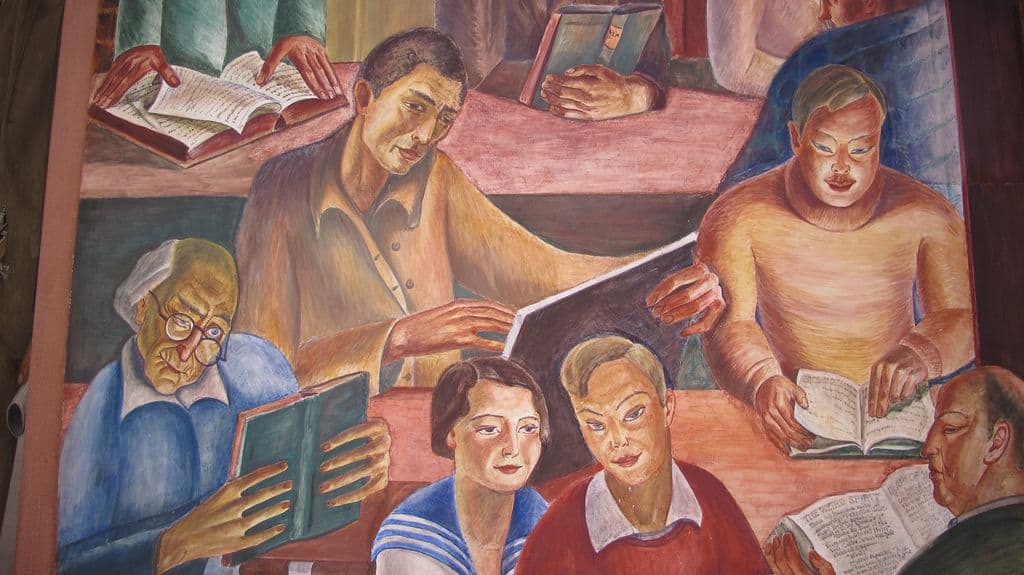 Sweet zombie Jesus, what were they thinking? In any case, on-wards and upwards to the top of the tower!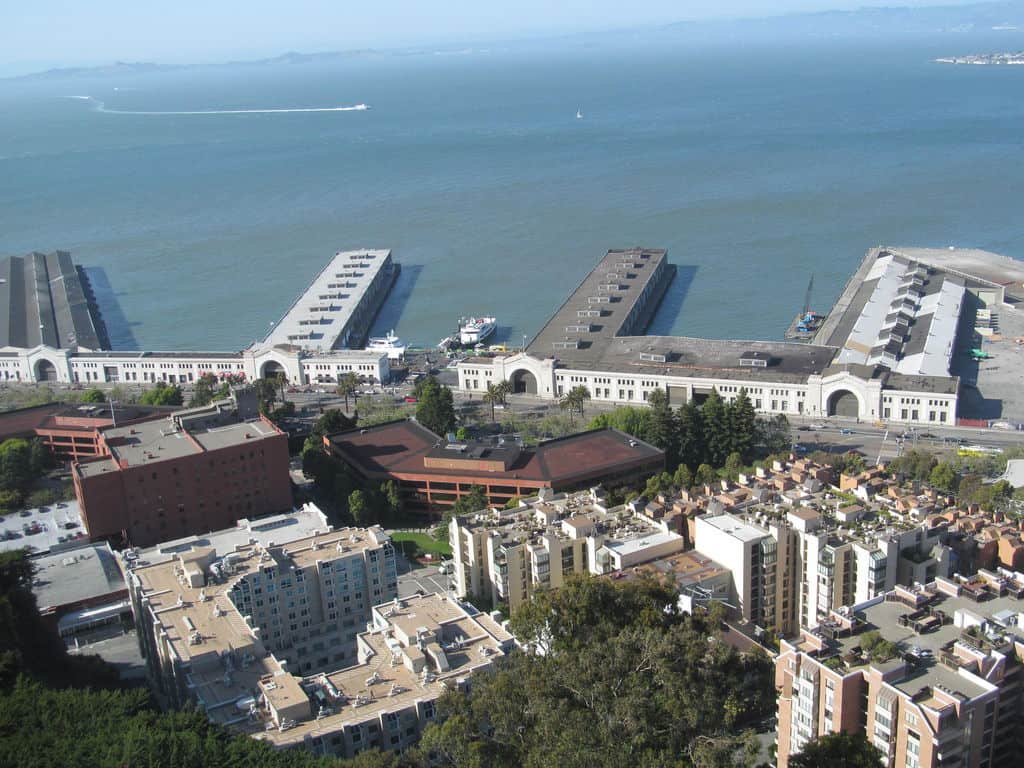 Here's the view from the top. Not bad, right? If you're with your special someone, then you could even be really clever and combine an upscale dinner with a surprise order of a dozen roses from a flower delivery service just to add that cherry on top.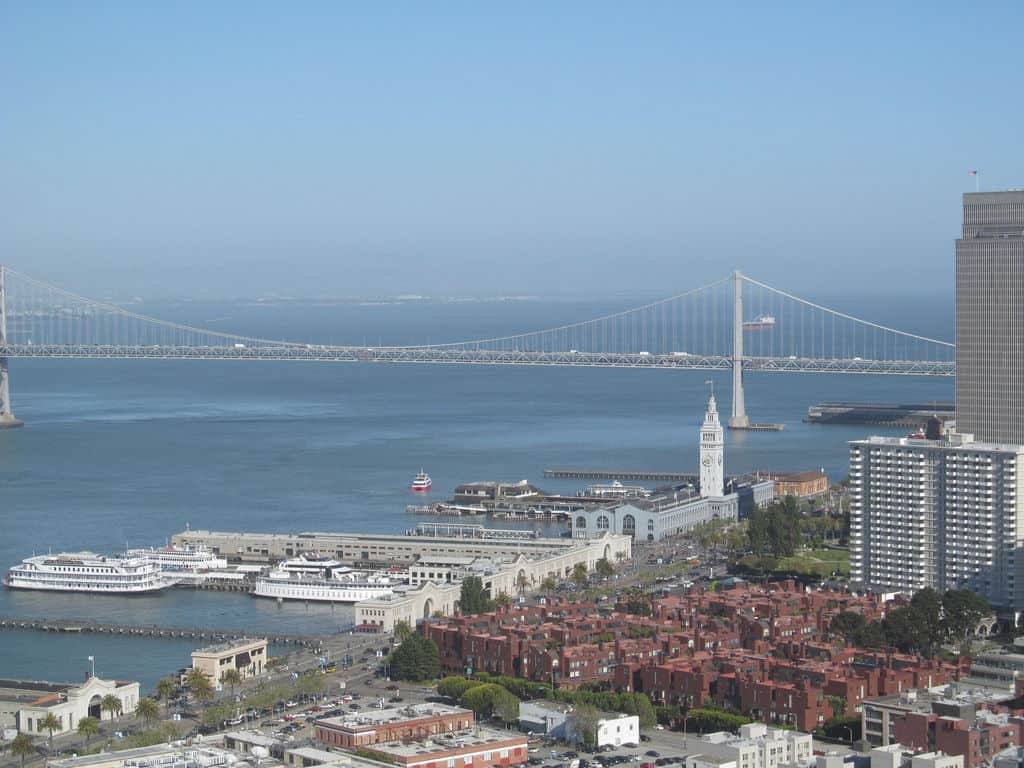 And here's my favorite angle. In the distance you can see the legendary Golden Gate Bridge, the next spot on our little tour.
The Golden Gate Bridge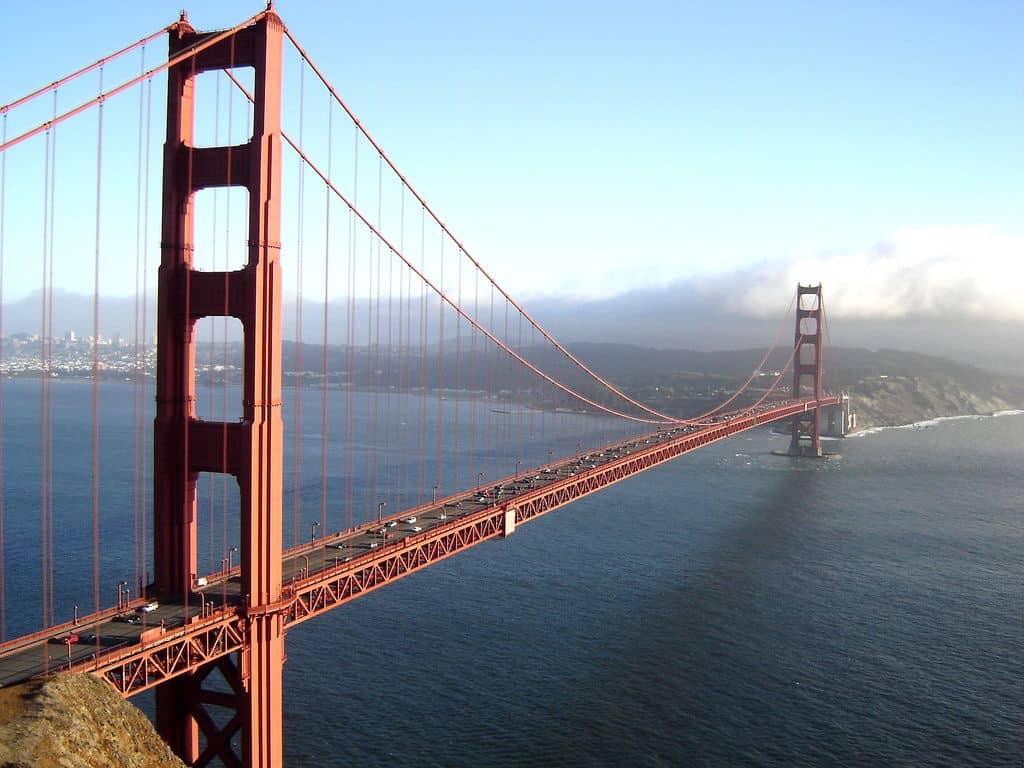 The Golden Gate Bridge needs no introduction. It's the stuff of postcards, but believe me when I say that the experience is no lesser for it. The towering bridge is truly a sight to behold, and offers an incredible view of the surrounding bay area – even if you aren't seeing them from the top.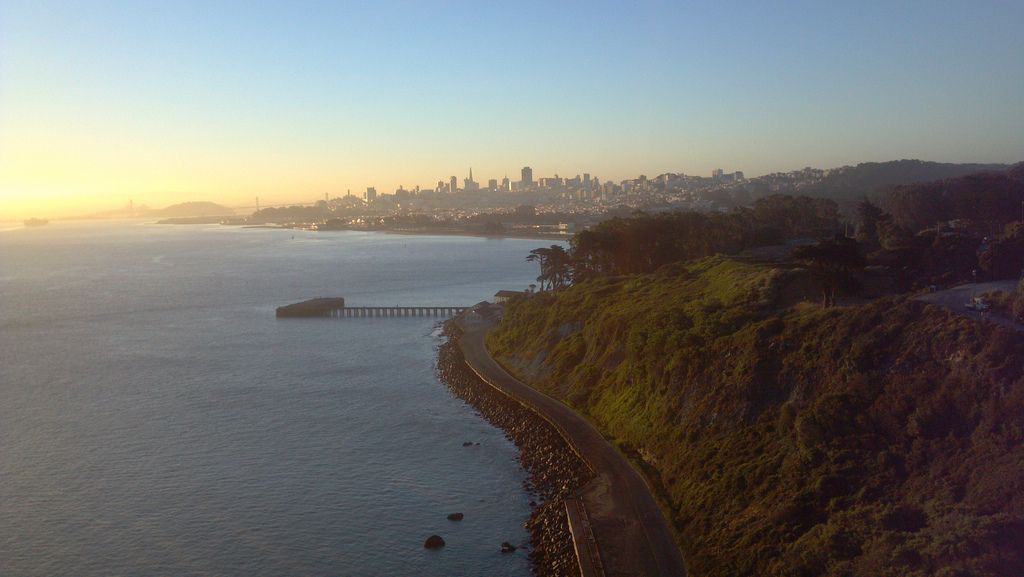 If you're into cycling, do yourself a favor, rent a bike, and cycle across the Golden Gate Bridge at sunset. It's absolutely beautiful, and you can even stop in Sausalito for dinner.
Suggestions?
I covered these two spots because I've been to both and enjoy them quite a bit, however… I've only been to San Francisco twice. Maybe you have more experience there… maybe you know some hot-spots that I don't. Maybe… maybe you're better than I am. So if there's a spot with a killer view that I've missed, then do me a favor and leave me a comment!