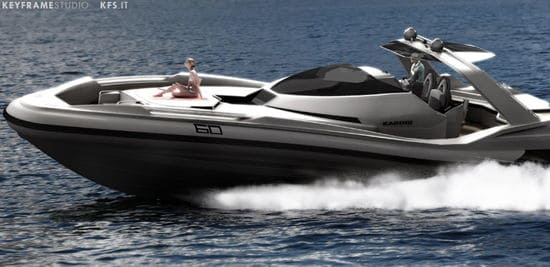 I can't think of a better way to spend a hot summer day than to spend it on a boat with scantily clad women, and if you're super rich, you can do that in luxury and style with the K60 Anaconda.  The K60 Anaconda is a super awesome luxury yacht designed by KeyFrame Studio, an Italian design studio.
Although the yacht is a concept and will probably cost more money than I've seen in my entire life, it's still an awesome piece of nautical machinery.
The K60 Anaconda is a semi-rigid luxury power boat, aimed directly at the super-rich.  The boat is propelled by two 1,200 horsepower engines and can reach a top speed of 55 nautical knots.  It seems a little slow for a 2,400 horsepower boat but I'm not familiar with how horsepower relates to speed over water.
The boat is designed to be lightweight and agile.  Judging by the pictures the boat has an amazingly luxurious interior and can be ordered in three different layouts, depending on your rich needs, i.e. family use, business use etc.
According to the designers at KeyFrame Studios:
Each and every room has been designed with the closest attention to detail using the highest standards of Italian style and design.
I have always been a fan of Italian designs and their products, now I have more Italian item on my wish list.  I really need to win the lottery 🙂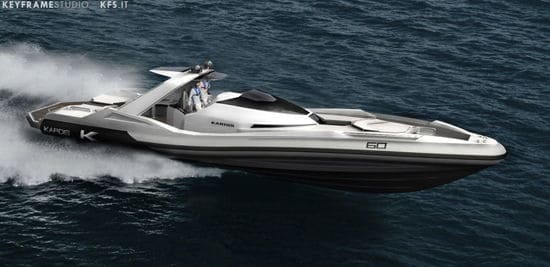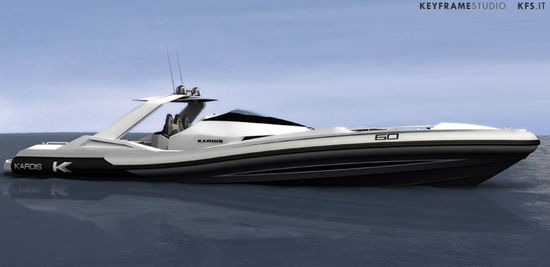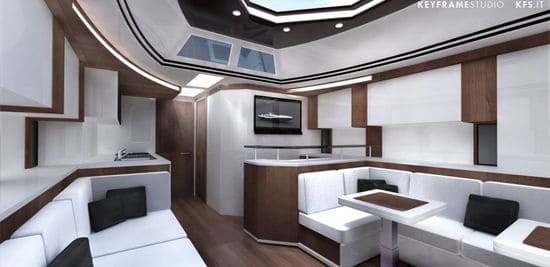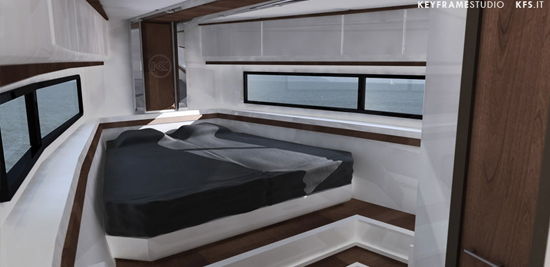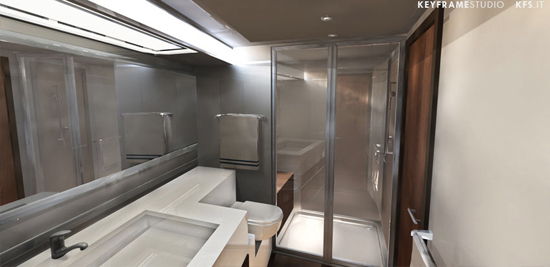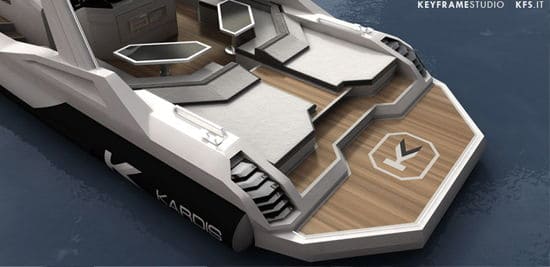 [Source:  KeyFrame Studio]