Autodromo watches were introduced to the world just over a year ago; in fact, we actually wrote a post about the company early last year. But what's so special about them? Well, simply put, Autodromo timepieces combine our love of watches and cars into a neat little package. These watches feature dials that take inspiration from automobile gauges from the 60's and 70's, a most excellent aesthetic. 
Now, one of their watches that really caught my eye was the limited edition Autodromo Monoposto.  Partly because it looks great, and partly because the Monoposto watches are limited to 500 pieces – 250 with a black dial, and 250 with a silver dial.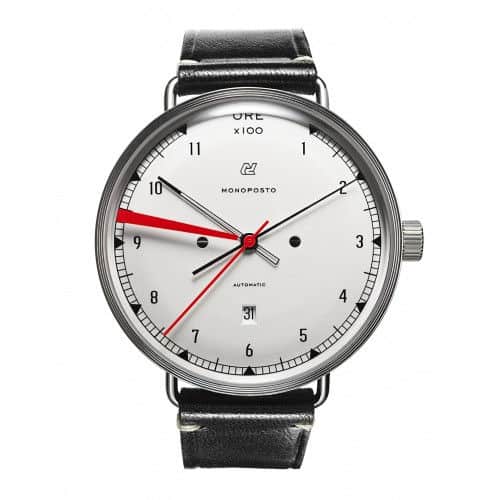 Like all other Autodromo watches, the Monoposto is inspired by an automotive gauge; Monoposto means "single seat".  The watch pays homage to the single seat racers of yesteryear.  The red line on the dial represents the modern-day equivalent of the rpm red line, which mechanics would paint on the tachometer so the racers wouldn't over-rev the engines. I don't think we'll have to worry about over-revving our watches, but the splash of color is a welcome one in any case, and would look excellent paired with one of the racing jackets from the Gulf Clothing line. After all, there's nothing quite like a sleek Cafe Racer jacket.
The dial on the Monoposto is pretty simple looking, with three hands and a date window above the 6 o'clock marker.  It comes in a 43 mm polished stainless steel case with sapphire crystal and black leather strap, and it's powered by a Miyota 821A automatic movement. Also worth noting is that each Monoposto is individually numbered, which is reasonable given the limited nature of the collection.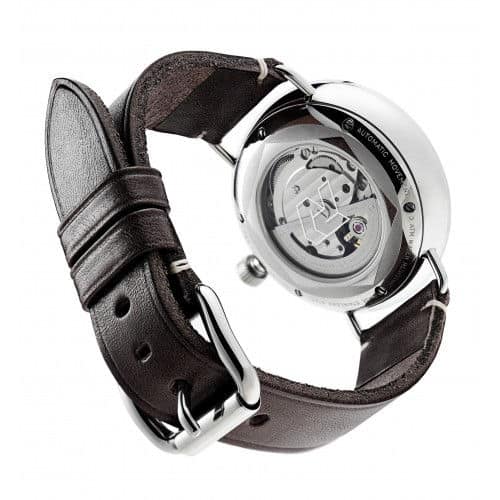 So, you're probably wondering, how much do these guys cost? Well, the Monoposto's are priced at about £585 each. That's about what I expect for a watch of this nature, and the fact that it's also a limited run timepiece. I think it's pretty reasonable.
Thoughts? Questions? Leave me a comment below and let's talk watches.