This is just about the last thing I expected to be posting here this week, but here it is; this really is the box art for Ubisoft's upcoming Assassin's Creed 3! Apparently someone let slip that the game was being actively developed, and Ubisoft decided to go ahead and release AC3 box art to calm the masses. It's an interesting move, though not surprising given that more details are arriving just days from now according to the official Assassin's Creed website.
As you've undoubtedly noticed, the game takes place in America during the American Revolution. It's not where I would have expected the team to take the game next, but I think it will make for an interesting change of scenery. All the previous AC games have featured a varied, but largely medevil setting, and seeing something so radically different could be interesting. My only concern is the potential for lack of climbing, given the nature of structures in North America during that time period. Having said that, climbing has always been a core tenet of the AC franchise, so perhaps my concern is unwarranted.
Assassin's Creed III Official Xbox360 Box Art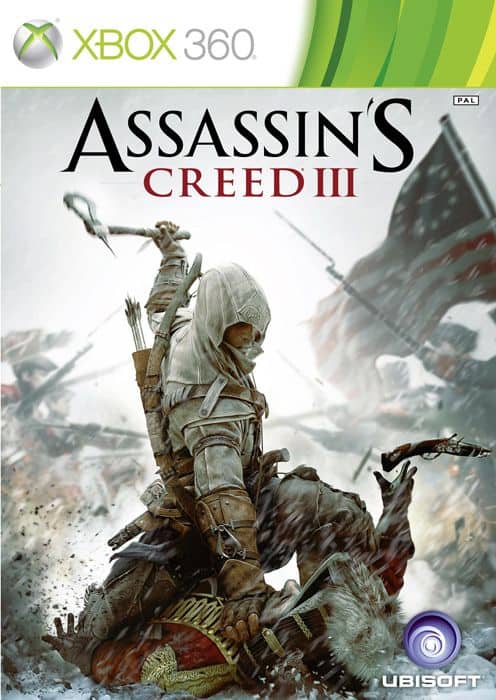 Though I did enjoy Ezio Auditore's witty banter and occasional intelligent dialogue, I'm happy to see the series once again feature a character more akin to Altair from the original AC. There's something about his getup that looks a lot more aggressive, and if they can combine that with unique and interesting dialogue, I think we'll be in for a real treat. The question, though, is what will the new character be like? Perhaps Ubisoft has made our latest protagonist a Native American, which would be an interesting move indeed!
Assassin's Creed 3 is expected to arrive later this year for PC, Xbox360, and PS3.