You know the Jersey Shore saying "G.T.L.", which stands for gym, tan, and laundry? Next season's producers are saying the phrase might be expanded to G.T.L.A. with the letter "A" standing for Arnette Creative Exchange System (A.C.E.S.) collection of sunglasses.
These glasses are so "in" with the new Exchange System that involves either interchangeable inserts or full arms, so I can mix up my look for whatever occasion.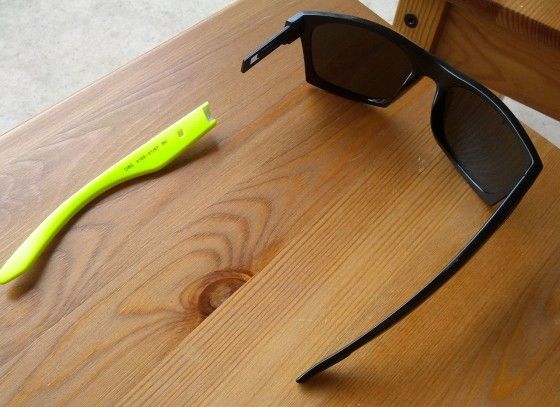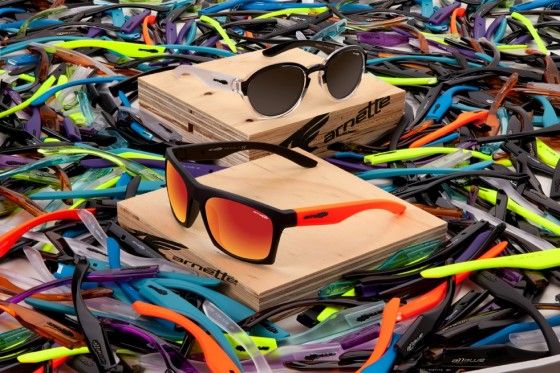 I'm not heading to the Jersey Shore anytime soon, but tanning on the 40th story city roofdeck makes these sunglasses fit in perfectly with their squared off, modern look. I'm specifically referring to the "Dibs" style which is pretty cool for a bum young professional like myself who would only buy one pair of shades. But the "Dibs" allows me to use the colorful 'party shades' for summer chillin. I can run in all black for my covert C.I.A. missions. The next minute I can add in a yellow or clear arm for my cousin's Bar-Mitzvah party.
I like that when I want to go bold, there are other frame and lens colors too, including clear frames, as well as red and chrome mirrored versions.
Why Wear "Dibs"?
The Dibs sunglasses represents a time when pinup girls were hot and all the rage. Not just for our parents anymore, the style of this era is making a comeback based on hot rods, greasers, rumbles. Oh the large, aggressive sunglasses's squared-off 6-base frame that comes in six different colorways should match whatever slick ride your driving.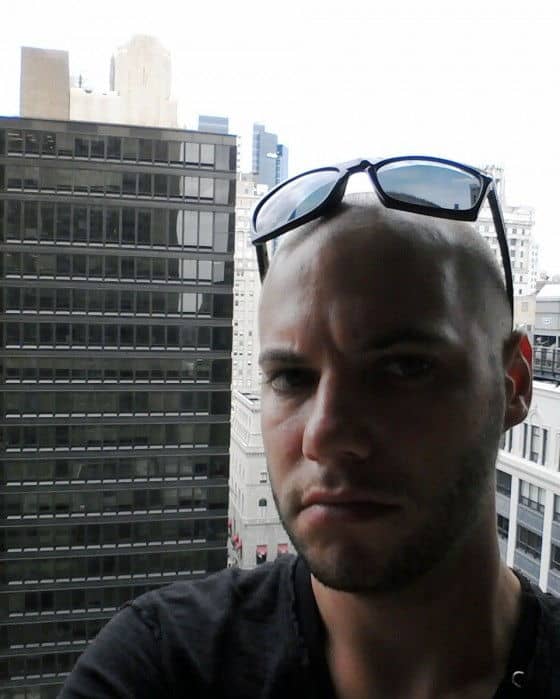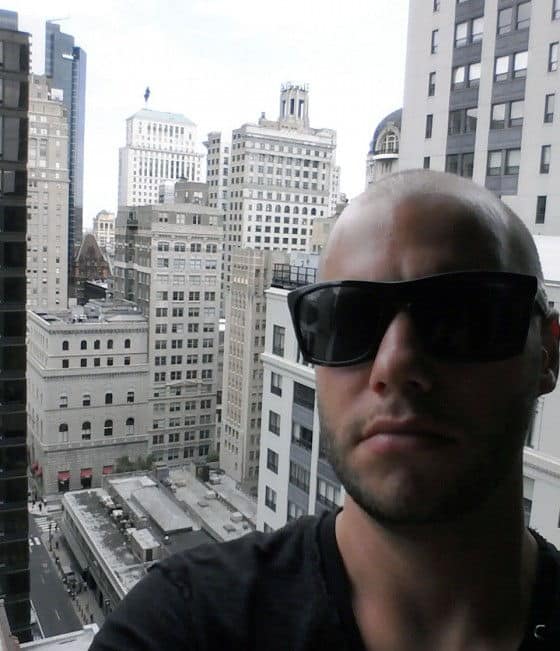 The fit is nice. My head is tiny. I actually wear children's hats. But the glasses fit well without being to snug and did not fall down when bending over. The lenses are also dark enough that I can ogle at babes without them knowing i'm a creep. At first touch the materials feel a little on the cheaper end but that's not actually the case. They are much more solid than I initially imagined. They will survive a bar fight with the likes of Kevin Garnett. Trust me on that one.
And Arnette?
The company who makes these "Dibs" are top notch innovators that I suspect we will be hearing more about soon. Arnette was born in an Orange County garage 20 years ago and was one of the original action sports brands to embrace the skate, surf, snow, MX lifestyle. The company has been around a long time, but as of late has made a big commitment to coming out with new styles and innovations, like the interchangeable arms on their A.C.E.S. system.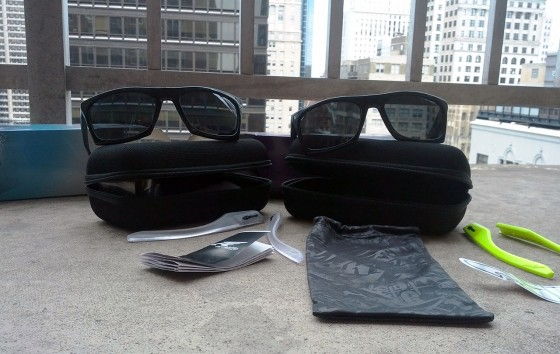 The latest models to receive the A.C.E.S. treatment being the "Dibs" and "Moolah" glasses which are both new frames for Arnette. The Moolah is a vintage-inspired frame, featuring a timeless, 6-base round unisex style and tons of retro flavor in seven different colorways. You can watch Arnette Ambassador, Todd Richards, demonstrating how the A.C.E.S. system on the Dibs and Moolah work in the video below.
A.C.E.S Introduction Video
http://vimeo.com/36999219
Retailers and more exciting stuff can be found on www.Arnette.com or on their Facebook page. The Dibs glasses retail for $89.95 and can be purchased easily from big retail stores like Sunglass Hut.