Amazon has just introduced true wireless ear buds but with Alexa built into it. Not only is it cheaper than other options like the Apple airpods but they are also comparable to the bigger brands. Amazon has teamed up with Bose to create these ear buds and they use Bose noise-canceling technology to reduce surrounding ambient noise. The biggest difference between these ear buds and others is the built-in Alexa. Amazon wants its users to use their voice rather than buttons to control the ear buds so the ear buds also have very minimal buttons for control. To turn these ear buds on, you only have to use Alexa wake-words rather than tapping on them.
Like most other wireless ear buds, the Amazon Echo Buds come with a carry case which also acts a charging station. The ear buds should give you 5 full hours of listening power on one charge and the case providing three additional charges, giving you a total of 20 hours of charge before needing to juice up the case. Airpods and other similar wireless ear buds do offer more charge than the Echo Buds, however.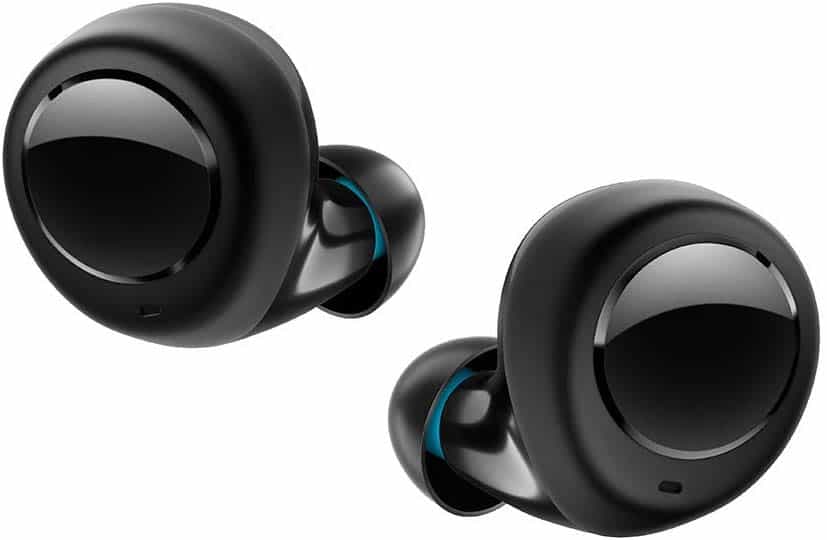 The Amazon Echo Buds come in three different eartip sizes because everyone has different size ears. The different sizes also help to get the best out of the noise-canceling function. These ear buds are also IPX4 sweat and water-resistant, allowing them to function regardless of how sweaty and wet you get.
The Echo ear buds are also compatible with Google Assistant and Siri. These ear buds definitely bring some game changing technology to the ear bud market, having your personal assistant with you at all times. You can not only listen to music, but you can get weather updates, nearby restaurant locations and much more. You can pre-order yours for $130 from Amazon.
[Buy It]