Ever see a man whose shoes don't fit him well? He is not at his most handsome best. It's not a pretty sight.
Men demand that their shoes fit well because comfort is a must. And since shoes are most often assessed to determine the quality of a man's complete wardrobe, they're amongst the most important items in his closet.
Though all shoes are comprised of uppers, sole, and stitching, it's the obvious differences in materials, construction, and finish that convey top shoe quality to most observers.
A Man's Shoes
According to shoe snobs, other men and women are looking at the well-dressed man's shoes and forming some kind of subtle assessment of him in the process.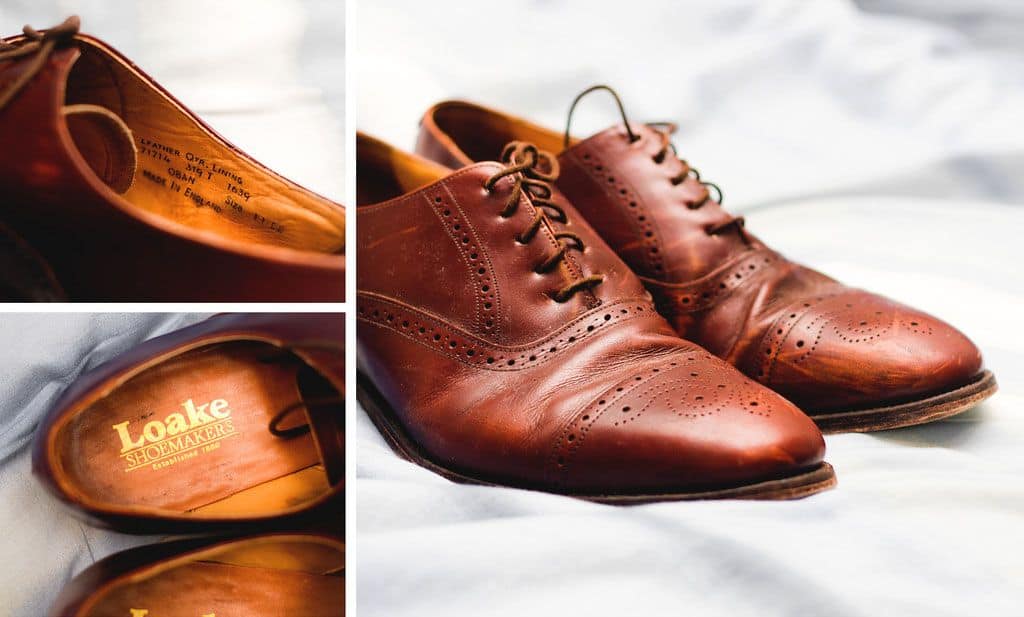 Gratefully, it's a relatively straight forward process to find comfortable, high quality shoes. We're here to explain how to choose the correct footwear and where to buy them.
Classic Comfort Shoes
That's why so many men prefer high quality, classic comfort shoes. When any brand is compared to its top competition, the choice of shoes must reflect quality one doesn't find in mass-produced goods.
But one shouldn't spend hundreds of pounds more than necessary to buy quality, comfort, and classic style. Best yet, the right shoes complement casual street wear or high-end design fashion.
It's All About the Welt
The process referred to as "Goodyear welt" shoe construction is so called because Charles Goodyear, Jr., the son of tire-magnate Charles Goodyear, designed machinery to attach plastic, leather, or rubber to shoe uppers and insoles to the shoe's soles in 1869.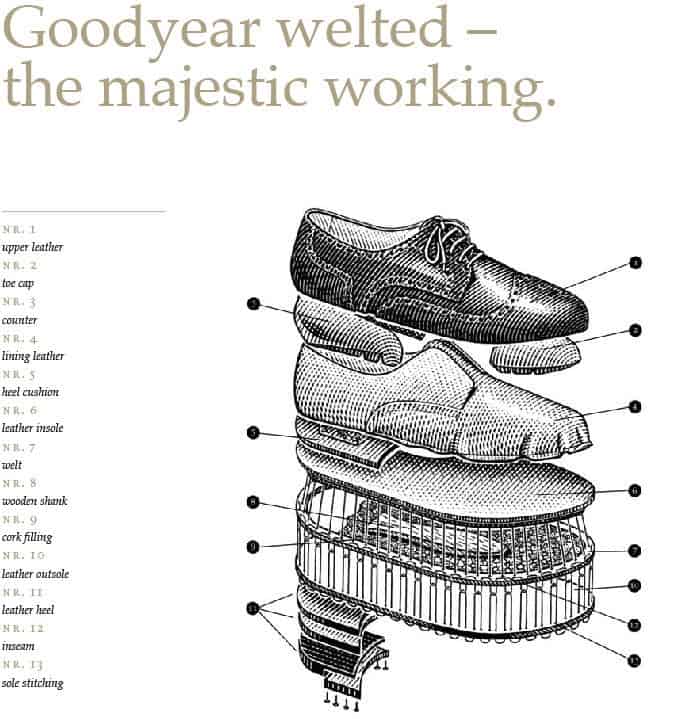 This welt-enclosed space is what makes comfort shoes as comfortable as men demand them. Cork or other natural or man-made porous and breathable material is most often used. The wonderful welt is ultimately what conforms to the wearer's foot, making them fit like a foot glove.
Separating Men from Boys
Goodyear welted footwear signals integrity. The construction of this type of shoe will last longer, and accept multiple repairs over countless years, than others. Indeed, that's why paying a higher initial price tag makes them so affordable in the long-run.
Goodyear welted shoes are painstakingly finished by hand. They're light weight when compared to the support provided. If caught in a sudden rain storm, the careful construction also renders them amazingly water-tight.
Mass-produced False Welts
Although mass-manufactured shoes can appear as though they have a properly designed welt, most often this isn't the case. These shoes may look like they're finished, but it's just not the truth.
Men wearing inexpensive or lesser quality shoes–with or without the appearance of a Goodyear welt–often look uncomfortable. Their shoes, made to look solidly constructed but failing to provide comfortable support, hurt.
Treat Your Feet to The Best
At the end of the day, most advocates of Goodyear welted shoes say it's all about comfort. Support your feet with something leather and well-made like a pair of Loake Shoes and you'll feel and look great for work, play, or any occasion.
[Photos: Ralf Smallka, Hajos Photos, and Stephen Coles]