Over 5 years in the making, the Adastra yacht finally made its maiden voyage in the Pearl River in China. Designed by John Shuttleworth Yacht Designs and built by McConaghy Boats in Zhuhai, China – the yacht is built for a Hong Kong businessman for leisure trips to his private Indonesian islands.
The Adastra Yacht has a price tag of $15 million and is considered to be one of the most fuel efficient yachts around with a top speed of 22.5 knots and a range of 4,000 miles (at 17 knots). The structure of the boat is crafted from carbon fiber with a Nomex honeycomb core and the hull is glass/Kevlar foam sandwich. To reduce weight, the interior of the yacht features light weight oak cabinets and carbon fiber hatches, ladders, portlights, and hinges.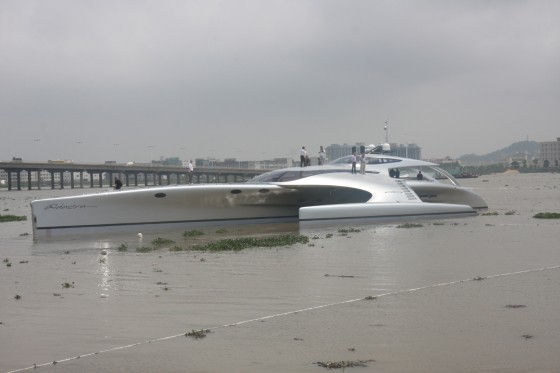 The 42.5 meter yacht features luxuries such as a garage, two dining areas, a lounge, along with a spacious saloon area that has a panoramic roof. All this luxury on the open seas can be enjoyed by up to 9 guests and 6 crew members. The accommodations include a master bedroom with a full bath, two guest cabins, and sleeping quarters for the crew.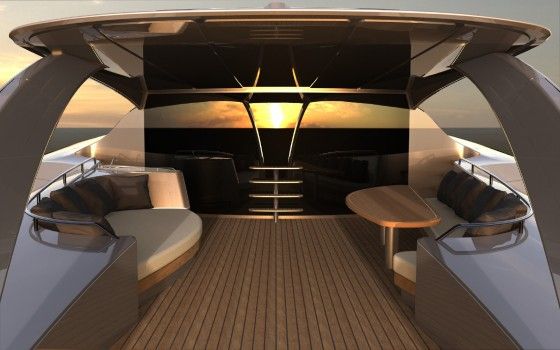 The Adastra Yacht is powered by a Caterpillar C18 as the main engine and produces 1150 horsepower while two Yanmar outrigger engines are rated at 110 horsepower each and linked to the two generators on the yacht. For more details, check out John Shuttleworth Yacht Designs and have a look below at the gallery.