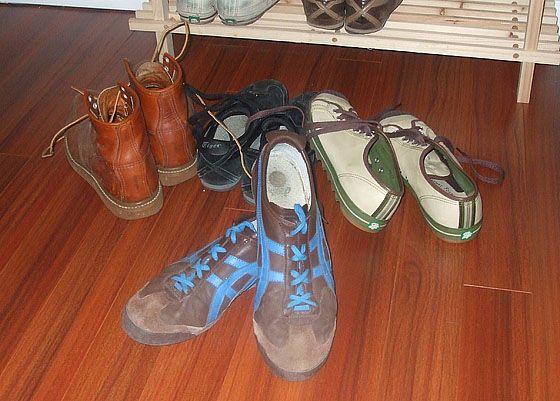 I recently had the pleasure of spending a weekend down south in Seaside Oregon and noticed an interesting phenomenon while drunkenly partying. Not only had everyone dumped their shoes into a giant heap, but no one seemed to do a simple thing which I had always thought was obvious; tucking their shoe laces into their shoes.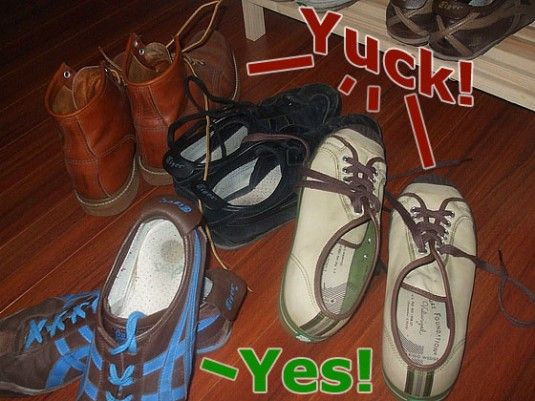 The above photo clearly illustrates how awesome the lace tuck really is. Not only does it save your laces from being trampled on and beaten to hell, it also looks much neater, even if your shoes are dumped into a heap. (Note: Someone once called me a neat freak… I think they were on to something).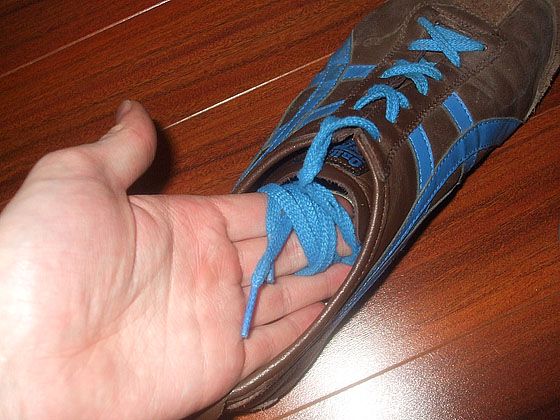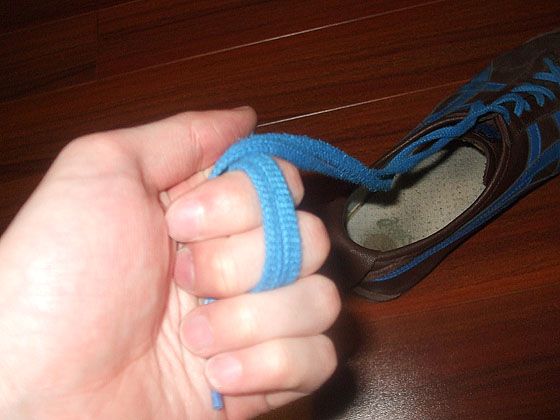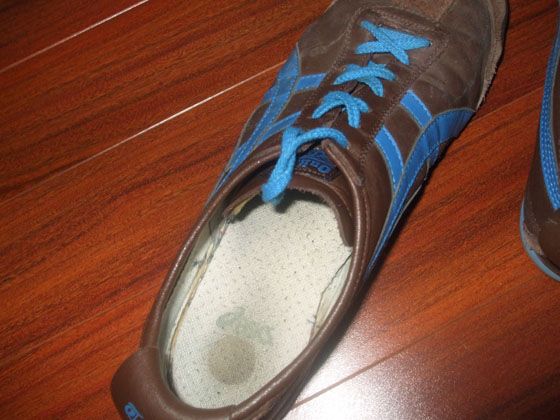 I've been doing this simple trick for many years, and I can't even remember the last time I had to replace my shoe laces. If you don't mind looking like an obsessive weird-o, I highly recommend this. They may laugh at you, but you'll be the last one laughing when their laces break.