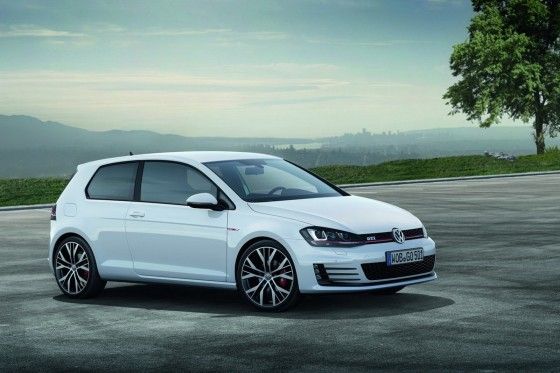 I've never been a fan of the Volkswagen family and I have always seen them as overpriced and just average vehicles. The 2014 Volkswagen Golf GTI (MK7) was recently unveiled in its production trim and looks quite similar to the previous generation MK6. Perhaps the GTI MK8 will have more drastic changes. The 2014 VW Golf GTI gets the standard upgrades over the regular model such as red accents on the front grille, smoked LED tail lights, honeycomb grille inserts, a twin pipe exhaust, rear spoiler, diffuser, and side skirts. The GTI also sits on a pretty nice set of 17-inch alloy wheels.
The interior should be similar to the previous generation of the Golf GTI with the base model featuring the classic tartan pattern fabric for the sport seats, black headliner, flat bottom steering wheel, and red ambient interior lighting.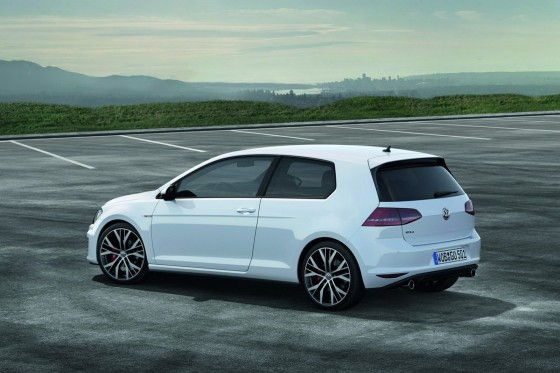 The biggest improvements on the 2014 Volkswagen Golf GTI is the boost in power from a 2.0-liter turbocharged engine with direct-injection providing 217hp for the base model and 227hp for the GTI Performance variant which will also feature a front axle differential lock system. The new generation of the Golf GTI will also be shedding some weight. Volkswagen's new MQB platform helps the GTI drop 93 pounds over the previous model. The base curb weight of the 2014 GTI is now 2,978 pounds.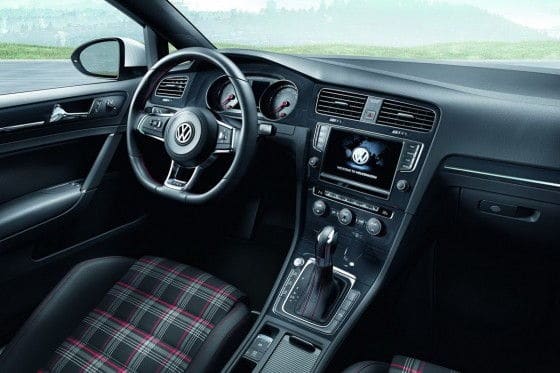 The VW GTI will be available in a standard six-speed manual gearbox and an optional six-speed dual-clutch automatic transmission. According the Volkswagen, the 2014 GTI will be able to complete the 0-100km/h sprint in 6.4 seconds while attaining a top speed of 250km/h (155mph) with a manual gearbox. The current Golf GTI can do the 0-100km/h in 6.9 seconds while it has a top speed of 240km/h (149mph).
No prices are available for the North American market although it should be similar to the current model. In German, customers can start to place order for the 2014 Volkswagen Golf GTI in early march and the starting price over in Europe is approximately $37,000. The 2013 GTI model in the USA starts at $24,200.
2014 Volkswagen GTI Gallery