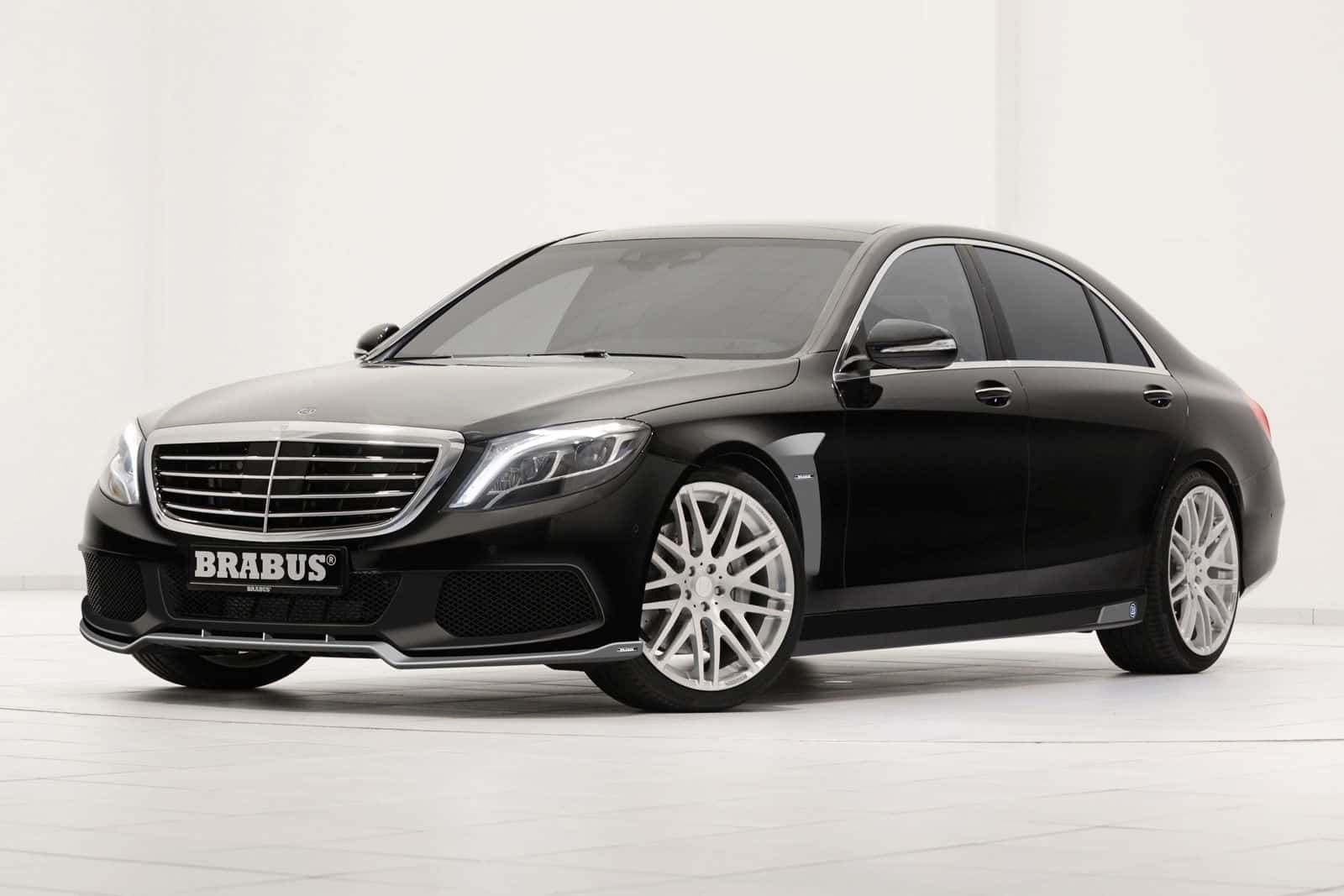 The name Brabus and Mercedes-Benz go hand in hand. Brabus has been enhancing and creating performance upgrades for Mercedes years and their latest package is tailored for the new Mercedes-Benz S-Class. The S-Class is a whole lot of car and it just got sexier and more powerful. The package being offered is for the S 500 and the already powerful S 63 AMG.
For the Mercedes S 500, changes have been made to the engine mapping to squeeze an additional 65 extra ponies from the 4.7-liter V8 Biturbo engine allowing it to go from 449hp to 514hp while torque peaks at 604 lb-ft. With these enhancements, the S 500 does the 0-100km/h sprint in 4.2 seconds while the top speed can get as high as 300 km/h (186 mph). Brabus can limit the speed to 250, 275, or 300 km/h. Although you'd almost never use it, why have it limited to 250 when it can be 300?
The second performance kit available is for the Mercedes S 63 AMG. Their performance upgrade increases power by a 143hp and torque is increased from 700 to a monstrous 737 lb-ft of low end torque (available between 2,250 to 3,750 rpm).
But the real magic happens in the top performance Brabus B63S kit which increases the total horsepower to 720 by replacing the stock turbochargers with their own turbos which a larger compressor unit and increased boost pressure. Peak torque in this package is an insane 785 lb-ft.
Other goodies available are the sport exhaust system which can be customized to produce a different exhaust note depending on how the driver is feeling. Suspension changes are also available such as the Airmatic/Active Body Control system which allows the vehicle to be dropped by 0.6-inches.
In terms of the exterior, there is a body kit by Brabus as well as custom 21-inch wheels. The interior of the Mercedes gets Brabus logos, Brabus Mastik leather, Alcantara, as well as a Brabus multimedia system. The price breakdown is not available but I do know it's not affordable for folks like me.
Mercedes-Benz S-Class Gallery