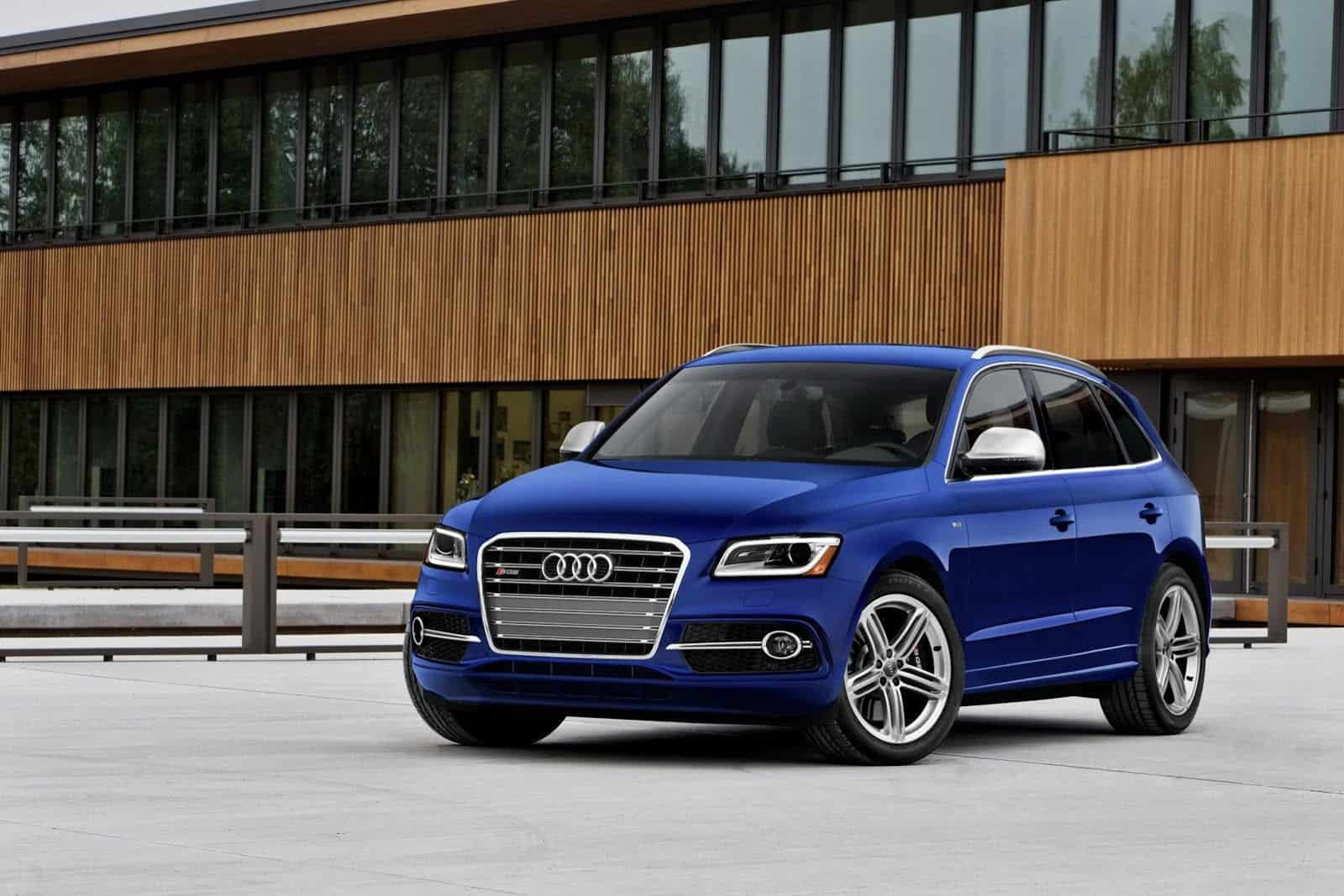 Finally, we're getting a performance oriented Audi vehicle that's not going to be sold in Europe; unfortunately, it's the hideous and geeky Q5.  The more powerful version of the Q5 CUV is called the Audi SQ5 TSI and it is powered by a gasoline engine that won't be available in Europe.  The Europeans get the diesel SQ5 powered by a 3.0 liter TDI V6 engine producing 308 horsepower and 479 pound-feet (650 Nm) of torque, which was introduced last year.
The Audi SQ5 TSI is powered by a 3.0 liter supercharged V6 engine that produces 349 horsepower and 347 pound-feet (470 Nm) of torque; power is sent to all four wheels via an 8-speed automatic transmission.  According to Audi, the 2014 SQ5 does the 0 – 62 mph (100 km/h) sprint in a respectable 5.3 seconds with an electronically limited top speed of 155 mph (250 km/h).
The 2014 Audi SQ5 TSI does have a sportier appearance compared to the boring Q5; it sits 1.2" lower and rides on 20" wheels.  The exterior hasn't changed much and comes with a grey front grill, subtle side skirts, and a rear diffuser.
The Audi SQ5 will hit the showrooms in the fall of 2013 … which is too soon for our liking.  If the good folks at Audi are reading this, we kindly ask that you keep the SQ5 and bring us more of your RS cars.
2014 Audi SQ5 TSI Pictures
[Source: Audi]