Fans of the Lamborghini Gallardo were probably expecting an all-new car for 2013 but they'll be disappointed with what Lambo showcased today.  The 2013 Lamborghini Gallardo LP 560-4 gets only minor aesthetic upgrades and there is a new special edition model called "Edizione Tecnica".  Like all the cars we've written about this week, the Gallardo will also be presented at the Paris Auto Show.
The Lamborghini Gallardo has been in production since 2005 and hasn't had a major overhaul ever since; I'm sure fans of the car are probably itching for a completely new car but they'll have to wait at least one more year.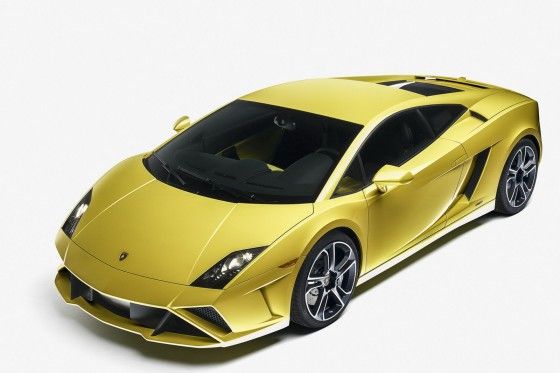 The minor upgrades are applied to the front and rear bumpers of the car with the front bumper receiving a few extra angular bits and pieces and the rear gets a new diffuser.  Nothing really to write home about.
The new special edition package "Edizione Tecnica" takes the upgrades of the "Superleggera" and "Spyder Performante" and adds a big rear spoiler and carbon ceramic brake package.  This special edition Gallardo also comes in three exclusive paint schemes: Nero Nemesis/Arancio Argos (matte black body with orange highlights), Bianco Canopus/Arancio Argos (matte white body with orange highlights), and Arancio Argos/Nero Nemesis (orange body with matte black highlights).  That's about if for the 2013 Lamborghini Gallardo, hopefully next year's Paris Auto Show will bring an all-new Gallardo because this is getting a little aged.