When I think of a mass produced large luxury car the first thing that pops up in my head is the Mercedes-Benz S Class and then maybe the Audi A8 and Lexus LS.  For some reason the BMW 7 Series never crosses my mind, I wonder if most other car enthusiasts think the same way.
BMW is hoping to make their 7 Series flagship sedan more memorable with the 2013 model, although this model has been in production for 4 years and the 2013 model gets a minor facelift and a few upgrades.
On the outside the new 7 Series sedan gets updated headlights that make use of LED lights, the front grill now comes with 9 vertical slants in the kidney grill instead of 12, new front bumper, and turn signal lights under the rear-view mirrors.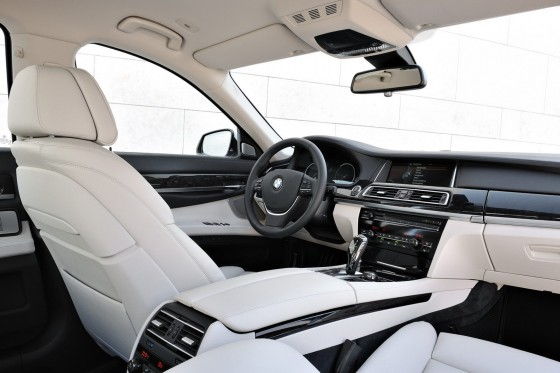 The minor upgrades on the inside include a new 1,200 watt Bang & Olufsen sound system with optional 9.2" rear monitors, redesigned front leather seats, and customizable digital instrument panel with four settings.
The new for 2013 BMW 7 Series sedan will be available at dealerships in North America later in the summer.