Right after releasing images and information on the 2013 A3 Sportback, Audi released images of the all-new 2013 S3 Hatchback.  Like the Sportback, the S3 hatch will be officially unveiled at the Paris Motor Show.
The S3 hatchback looks very similar to the A3 with the S-Line package; of course it's missing a couple of doors.  The only difference I can see is the added elements (winglets) in two air-scoops on the front bumper.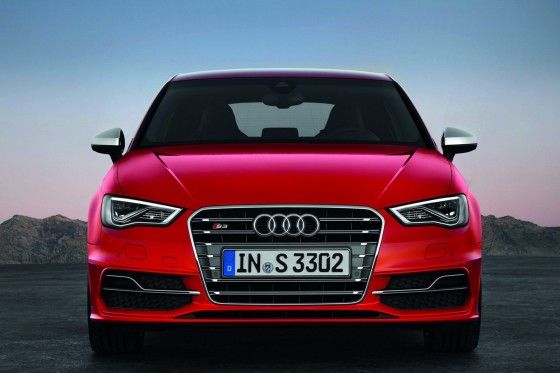 Since this is the "S" model, this car is all about performance and it doesn't disappoint.  At the heart of this hot-hatch is a newly developed turbocharged 4-cylinder 2.0 liter direct-injection TFSI engine.  This engine (EA888) weighs 11 pounds less than the previous generation engine and produces 296 horsepower and 280 pound-feet (380 Nm) of torque; that's 35 HP and 26 lb-ft of torque more than previous generation.  According to Audi, the 0 – 62 mph (100 km/h) sprint takes 5.1 seconds with the S-Tronic automatic gearbox and 5.4 seconds with the 6-speed manual, 0.4 seconds faster than the car it replaces.
The 2013 Audi S3 Hatchback will go on sale in Europe in early 2013 with a starting price of 38,900 (approximately $50,000 US).  No word yet on whether Audi will bring the S3 hatch to North American markets.
2013 Audi S3 Hatchback Pictures