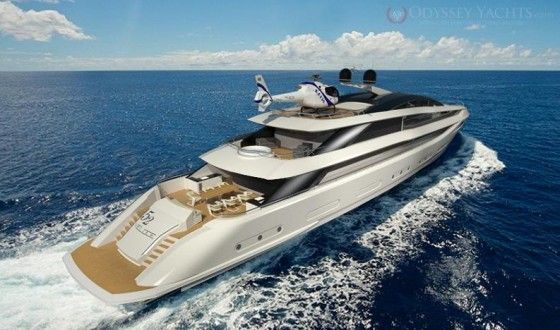 The Australian based design studio, Odyssey Yacht Design, has unveiled their 190-Foot super yacht, the Veloce. That name was given to it as it best expresses the vivid exterior styling of the boat. The Veloce super yacht screams power, speed, and performance. The yacht is able to deliver dramatic styling and latest technology while having environmentally conscious yachting in mind.
The Veloce is able to accommodate 12 guests and a crew of up to 12 as well. This luxury yacht features four spacious entertaining areas on the outside of the boat alongside a garage on the lower deck that can be configured to house a number of various water crafts.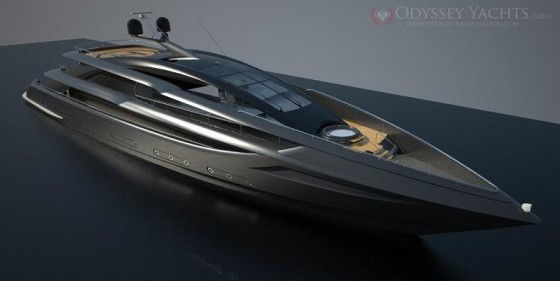 The Veloce offers a vast amount of outdoor space for entertainment including a hydraulic bathing platform that goes into the large cockpit of the yacht. Other areas of interest on the yacht include the fly-bridge and the foredeck lounging area. Even when inside the yacht, you can feel like you are outside thanks to the views offered by the high full-height windows featured on the main deck. The main deck is centered on lounging and dining highlighting the surrounding environment.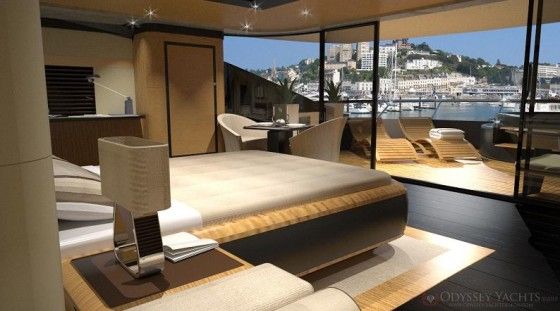 The master suite for the owner includes its own spa, lounge, dining space, an ensuite, private balcony, and access to the helipad of the yacht. Among other luxury items, the interior also features single grained woodwork on the walls, beds, and furniture throughout the yacht. The Veloce is still in the design phase but can be ordered to specific customer needs meaning…money. Lots of money. Check out the official page at Odyssey Yacht Design.