Today in Los Angeles, Honda introduced the all-new 10th generation Civic sedan, a car that has been the best selling passenger car in Canada for 17 years in a row, we recently reviewed the 9th generation 2015 Honda Civic sedan here.
The new Honda Civic offers more room, better fuel economy, more power, is more fun to drive, and more of an upscale exterior design. The car is 2" wider, 1" lower, and has a 1.2" longer wheelbase, and yet it's 63 pounds lighter than the car it is going to replace.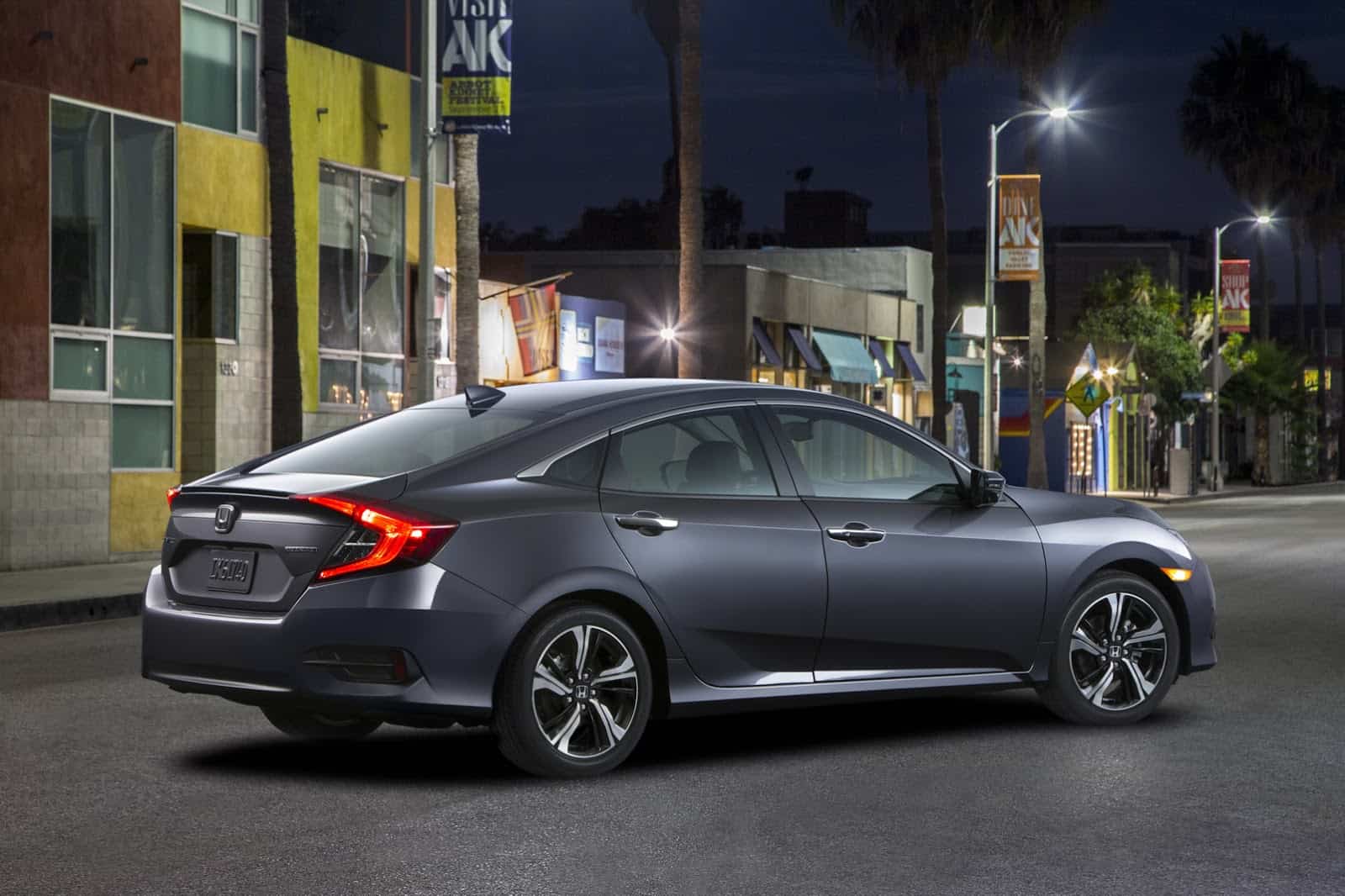 The new Honda Civic will be offered as 2-door, 4-door, and 5-door hatchback models. The base LX and EX trims will come with 2.0 liter 4-cylinder engines, producing 158 horsepower and will be offered with 6-speed manual or a CVT transmission. The EX-T, EX-L, and Touring models will be offered with turbocharged 1.6 liter 4-cylinder engines, the first ever Honda badged car with turbo engines, producing 173 horsepower.
Honda will also offer the Si at a later date, and also announced the arrival of the Civic Type R to North American shores for the first time. The Civic Type R will most likely be powered by the same 2.0 liter 306 horsepower engine found on the European Type R.