One of the best things about camping or going to the beach, is just sitting around with your family and friends and just chatting. It's even better when the sun sets and you start that fire. Now starting a fire in the wild, the beach, or even your back yard has never been easier. With the Wolf and Grizzly Fire Safe, you are not only able to start a camp fire anywhere but you are decreasing your environmental footprint. This fire safe completely contains the fire without any damage to the environment. And best of all, it is fully portable and folds into a slim unit that is about 1" thick and weighs only 2 pounds. When unfolded, this fire safe has a large burn area and a capacity of 0.8 US gal. It's made from 304 stainless steel, giving it life-time durability and is corrosion resistant. The Wolf and Grizzly Fire Safe comes in two parts with a surrounding frame and an insert for your fuel.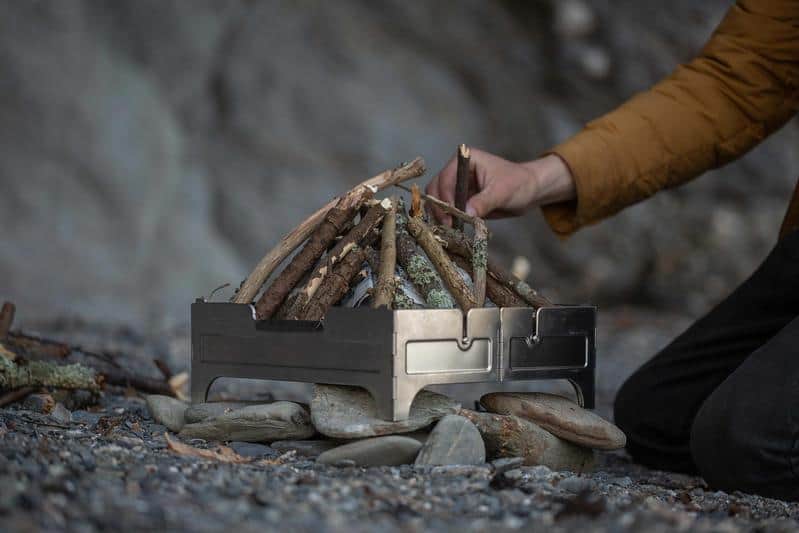 The Wolf and Grizzly was designed to burn charcoal or wood efficiently in strong to light wind conditions. The outside frame ensures your fire won't burn out from the wind. It is also intelligently designed to let you add charcoal or wood to only the areas you want to heat instead of the whole entire area. This helps you to save fuel. Once you are done with the unit, you can put the fire out and all the ashes collected in the insert can be scooped up via the insert and discarded. You can also add an insert at the top of this fire safe to cook your meals. Wolf and Grizzly's Grill M1 Edition is the perfect companion for this safe.
The Wolf and Grizzly Fire Safe is available for $79 on www.wolfandgrizzly.com.