We all have our favorite pen that we need to on a daily basis and never allow anyone to touch it. But does it last a lifetime? Disposable pens or expensive pens that only last a few months are no longer the way to go. Wingback designs believe a pen should be made to last a lifetime so they have introduced the Wingback mechanical pen. The Wingback mechanical pen is made of high-quality brass or stainless steel to give it style and is guaranteed to last you decades. Using Fisher Space PR4 refills for the pen, the pen cartridge will last you three times longer than other refills. The ink refills are also widely available so you can continue to use this pen once the ink has run out.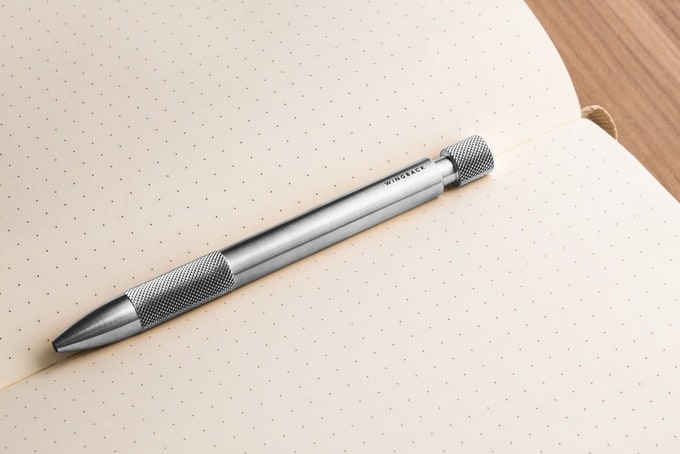 The Wingback mechanical pen is 10mm wide and features a knurled grip, making it comfortable to write with for prolonged periods of time. With a simple twist of the pen, you can get to your note-taking, sketching, or doodling quickly. The nib of the pen gets locked into place with the bespoke mechanism. You can also get this pen personalized with your name, a quote or just your initials via laser engraving right on the barrel of the pen. You can also add some more uniqueness to your pen by adding artwork to the barrel. The designers have collaborated with select artists worldwide to bring their artwork to your pen.
The Wingback Mechanical Pen is currently being crowd-funded on kickstarter.com with an estimated delivery by December 2019. Act now and get yours for an early bird price of $122.