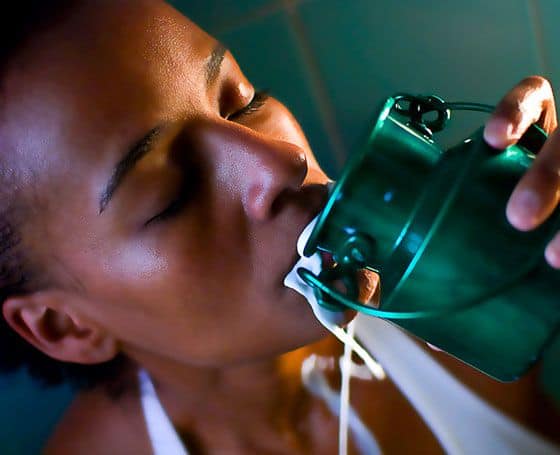 (Photo: Fernando Mafra)
I always love writing posts like these. They're one part science (I love science) and 2 parts juvenile sex humor (I love this even more).
According to a 2006 study done by Gordon Gallup and Rebecca Burch, evolutionary psychologists from the State University of New York – semen is not only awesome, but has many properties that are beneficial to a person's health. Semen has a slew of mood-enhancing chemicals, such as cortisol (increases affection), estrone (which improves mood), prolactin (a natural anti-depressant), oxytocin (also improves mood), melatonin (induces sleep and improves quality of sleep) and even serotonin, a neurotransmitter that is commonly targeted by antidepressants to improve the mood of those of us working office jobs.
Now, men aren't excluded from the various benefits of ingesting man-batter. The Sambia tribe of Papua New Guinea have shot their goo into the mouths of their young warriors since time immemorial. There's a possibility that this has a series of beneficial spin-off effects on male behavior, but personally I think the tribe leaders just like getting sucked off.
Read the rest of An ode to the many evolved virtues of human semen to discover more interesting facts about semen, lesbians, "that time of the month", and of course vaginas.