South Africa, often referred to as the Rainbow Nation, is a kaleidoscope of cultures, landscapes, and adventures. From vibrant cities to an unrivaled abundance of wildlife, this country has so much to offer. As wanderlust whispers in our ears, let's embark on an unforgettable journey across South Africa.
The Majestic Cape Town
Cape Town, the quintessential jewel in South Africa's crown, beckons with its sheer natural beauty. Table Mountain is a must-visit – take the cable car up to drink in panoramic views that will leave you breathless. The V&A Waterfront, Bo-Kaap, and Kirstenbosch Botanical Gardens are other captivating spots to savor the essence of Cape Town.
The Wine Lover's Paradise: Stellenbosch
Just a short drive from Cape Town, Stellenbosch is a sanctuary for wine lovers. Dotted with vineyards and historic estates, it's an invitation to indulge in exquisite wine-tasting tours. The stunning landscapes and colonial architecture are equally mesmerizing.
The Thrill of the Kruger National Park
For wildlife enthusiasts, the Kruger National Park is a dream destination. One of the largest game reserves in Africa, it is home to the Big Five (lion, leopard, rhinoceros, elephant, and buffalo), making it an ultimate safari destination.
The Cannabis Culture and Durban's Charm
Durban, known for its pristine beaches and vibrant street life, has an intriguing aspect – cannabis culture. The decriminalization of private cannabis use in South Africa has given birth to a budding sub-culture. Many travelers are exploring cannabis tourism, and Durban's subtropical climate makes it an ideal location for cultivation. For insights into cannabis cultivation, visit Grow Diaries, where you'll find valuable information shared by enthusiasts across the globe. Durban Poison, a strain native to the area, is world-renowned, and inquisitive tourists can learn more about this intriguing plant and its rich history in the region.
The Panorama Route's Scenic Splendor
Venturing into Mpumalanga, the Panorama Route is a visual feast for nature lovers. From the breathtaking Blyde River Canyon to the Bourke's Luck Potholes, this scenic route is studded with natural wonders.
Johannesburg: The Heartbeat of South Africa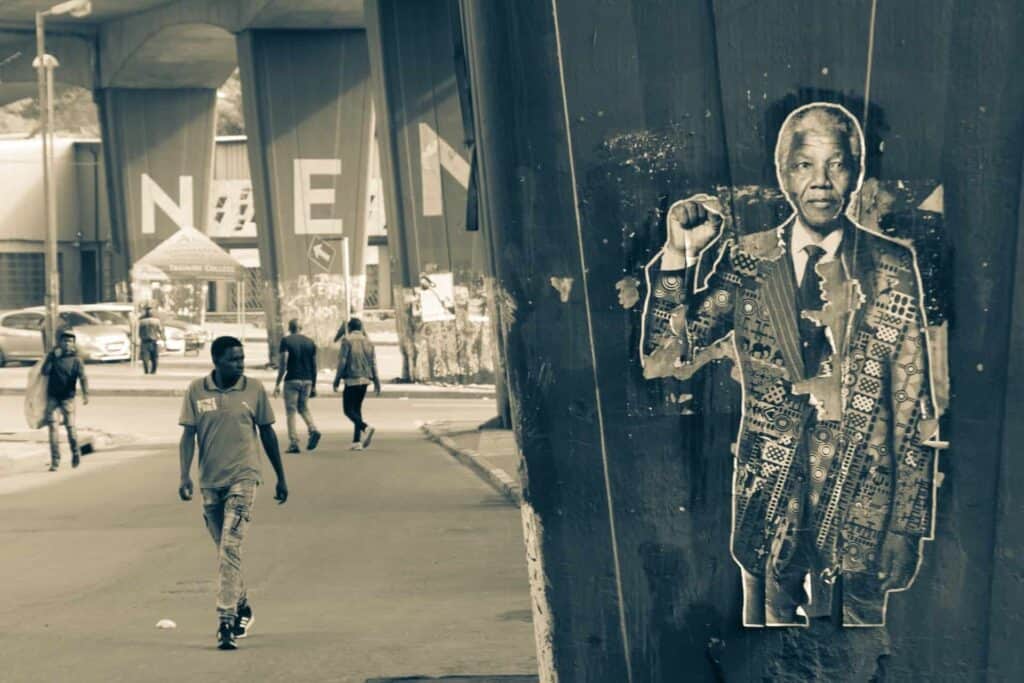 Johannesburg, often called Jo'burg or Jozi, is the vibrant heart of South Africa. Steeped in history, it's essential to visit the Apartheid Museum and Constitution Hill. The Maboneng Precinct is an urban space full of art, music, and trendy cafes, symbolizing the city's rebirth and dynamism.
The Enchanting Garden Route
Last but not least, the Garden Route is a picturesque stretch along the southeastern coast. With lush forests, lagoons, and cliffs, it's a paradise for outdoor enthusiasts. Whether it's bungee jumping, whale watching, or simply soaking in the beauty, the Garden Route is unforgettable.
In conclusion, South Africa is a treasure trove of experiences, from the streets of Cape Town to the wilderness of Kruger National Park, and the growing cannabis culture in Durban. As you traverse this beautiful land, be ready to leave a piece of your heart in the Rainbow Nation.