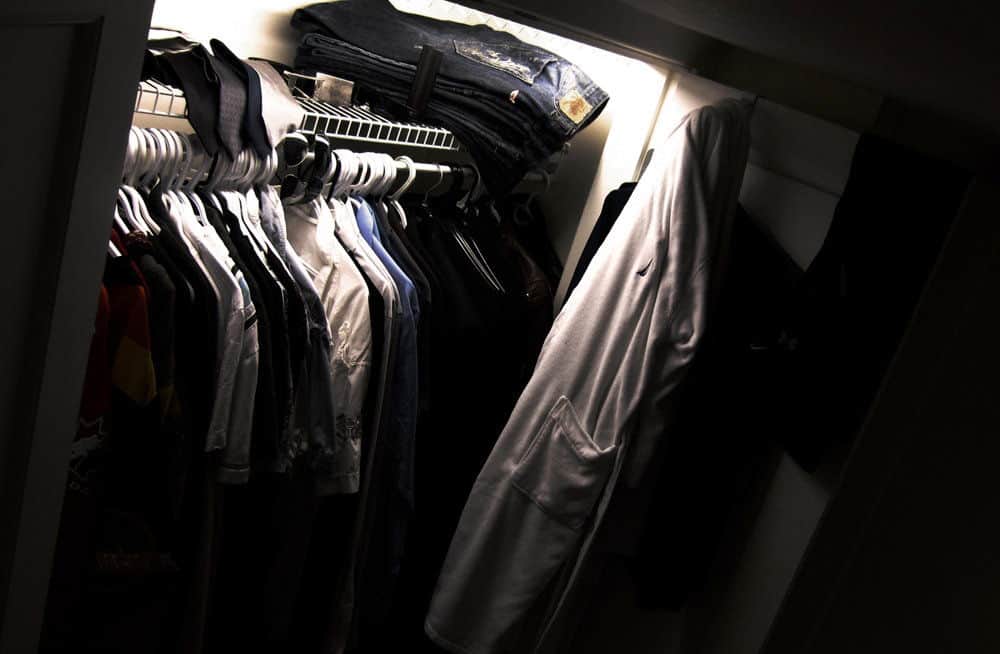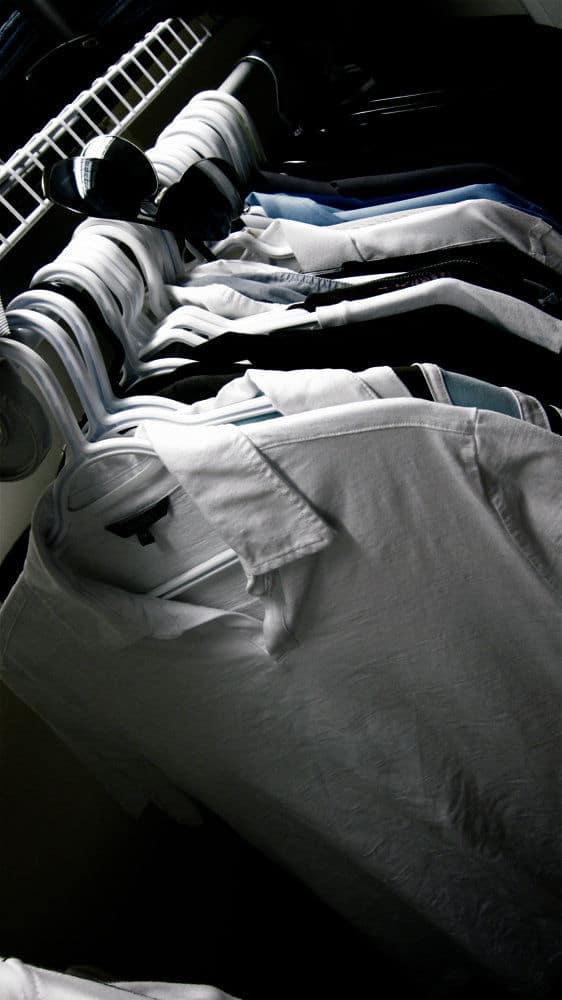 The clothes that men select directly reflect the persona that is perceived by others. Whether it's to impress girls at the bar, to look good for that next promotion at work, or to just simply feel confident like we're walking around with a 10 inch cocks, some of us really put some effort into our selections and we dream about that ultimate wardrobe collection. As I'm writing this, I can't stop thinking of that scene in the movie Goodfellas where the camera pans over Henry Hill's wardrobe full of suits as he's busting out wads of $50 bricks from his pants, wondering how awesome that would be to have in real life.  But we're not all gangsters, so some of us are  stuck with a budget and an unquenchable thirst for a wardrobe that can never be finished.
I'm not gonna bullshit you, this is a craft and I am, by no means, a master.  But hopefully I can help get you started in the right direction.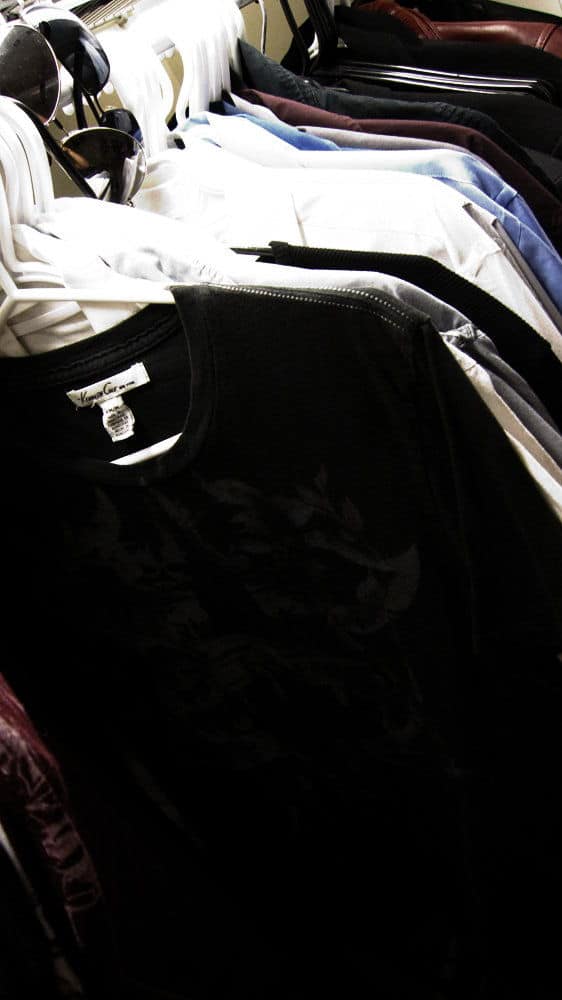 Shirts – For work, I have some good polo shirts from RW&CO that feel very comfortable for my 11hr work days.  They're something that are light, soft, and breathable.  Easily adaptable with jeans, cargo shorts, and if you do it right, dress pants too.
But for the nights out, you want to show off your taste without looking like a complete douche. As easy as this may seem, selecting these shirts is where I have the most difficulty. I like a mix of Kenneth Cole and Buffalo, where the patterns are noticeable yet subtle. Seriously if you're wearing Ed Hardy, stop reading now and get the fuck off of my blog.
Jeans – For jeans, sizing is everything. Girls can and will instantly judge you on how your pants fit. If it's too baggy you can come across as a douche. If it's too tight, you look like a cheap wad who still has his mom shop for him.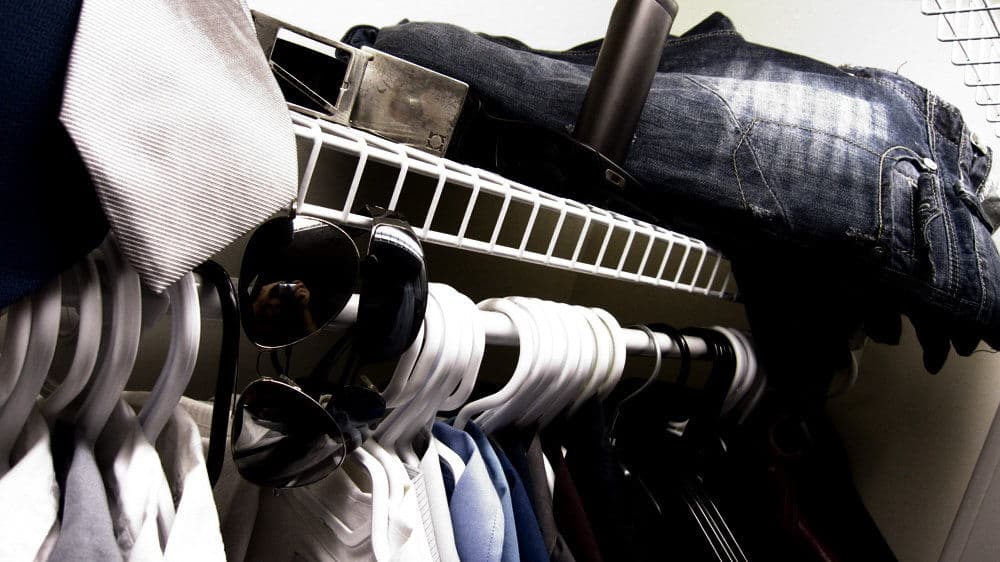 Again, you want to show a little fashion but not look like a tool. I like Urban Behavior because their jeans look good and they are decently priced. Parasuco jeans on the other hand are like playing with fire….while drunk. While most of the time it's a stupid-ass idea, once in a while you can pull off something amazing.
Fitness – Nike and Under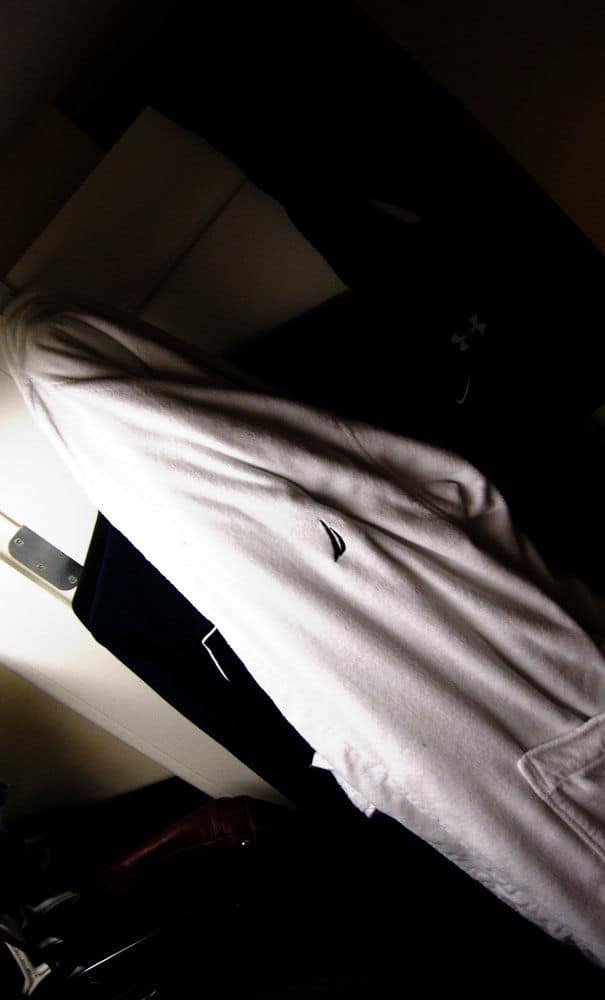 Armour clothing are great if you're like me and enjoy the feeling of your junk going commando. Most of you would argue my Nautica bathrobe isn't fitness but I wear it out a lot after a good long workout…if you know what I mean.
Dress Shirts – I like to keep it simple with the colors; white, grey, light blue, royal blue, dark blue, dark purple, a dark red, and black. I usually go for solid colors that don't over contrast the suit. Anything too bold, you're fucking up all the hard work your suit is doing. Some people like cuffs or collars that really stand out but personally, it just reminds me of an 80's stockbroker with a coke addiction.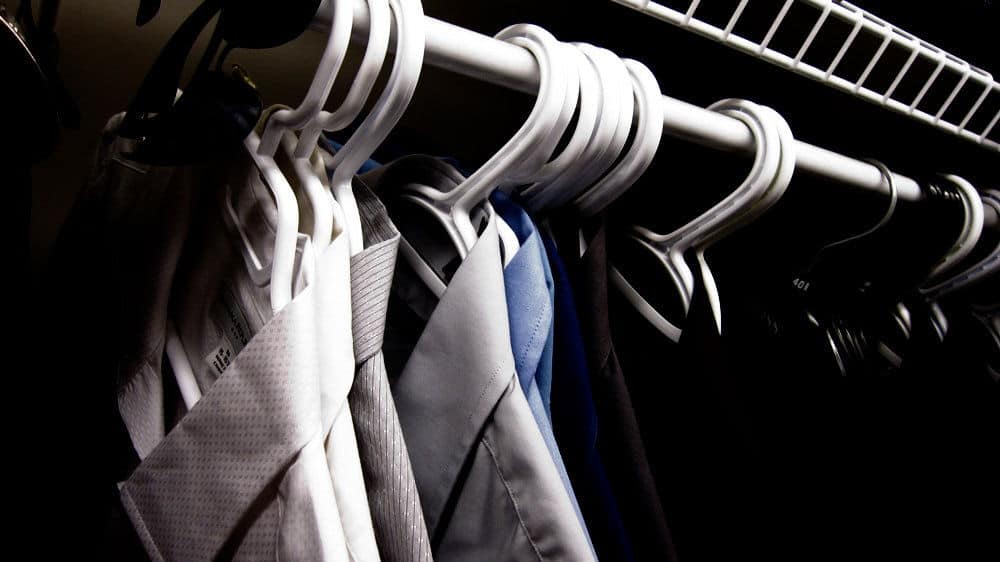 My only rule is shop with your fingers. Walk around the store and really feel the shirts.  Feel the quality as you rub the fabric between your fingers. Some guys like it crisp, others like it soft and silky. I'm not here to argue which is better for you, that's just fucking stupid.  I'm here to tell you to really think about what you want pressed against you to make you confident yet comfortable. I enjoy a mix from RW&CO, Banana Republic, and Hugo Boss.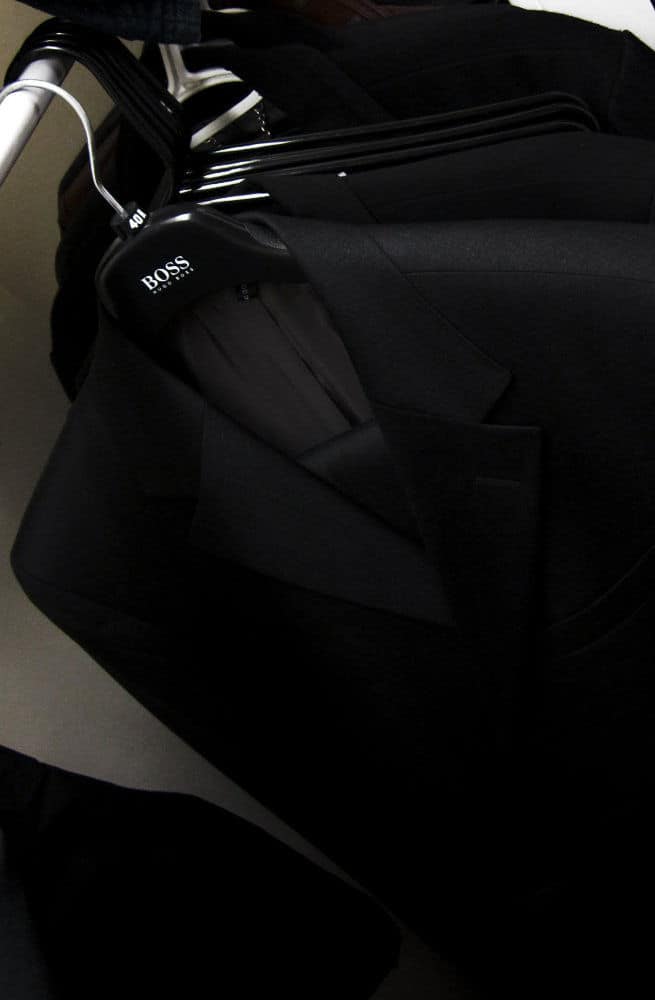 The Suit – If a man's wardrobe was an armoury, the suit would the FGM-148 Javelin.  For my selection, I went for a charcoal black Hugo Boss suit.  I don't usually wear a suit on a weekly basis, so it means a lot to me when I do wear one and I want that feeling of being unstoppable.  The last time a man felt this confident in a suit designed by Hugo Boss, Poland disappeared off the map.  I'm just saying.
If you can, go for a three-piece suit. The option and the look of the added vest just puts the suit into the next tier. What's missing out of my wardrobe is that classic grey suit. Remember that grey suit Sean Connery's James Bond wore in Goldfinger? The way Connery pulls off that suit represents the essence of the Unfinished Man.
Black Wool Jacket – This was another piece I really had trouble with finding. Everything was either not right or way too expensive. I finally settled on a Guess jacket that looks good with jeans and formal wear.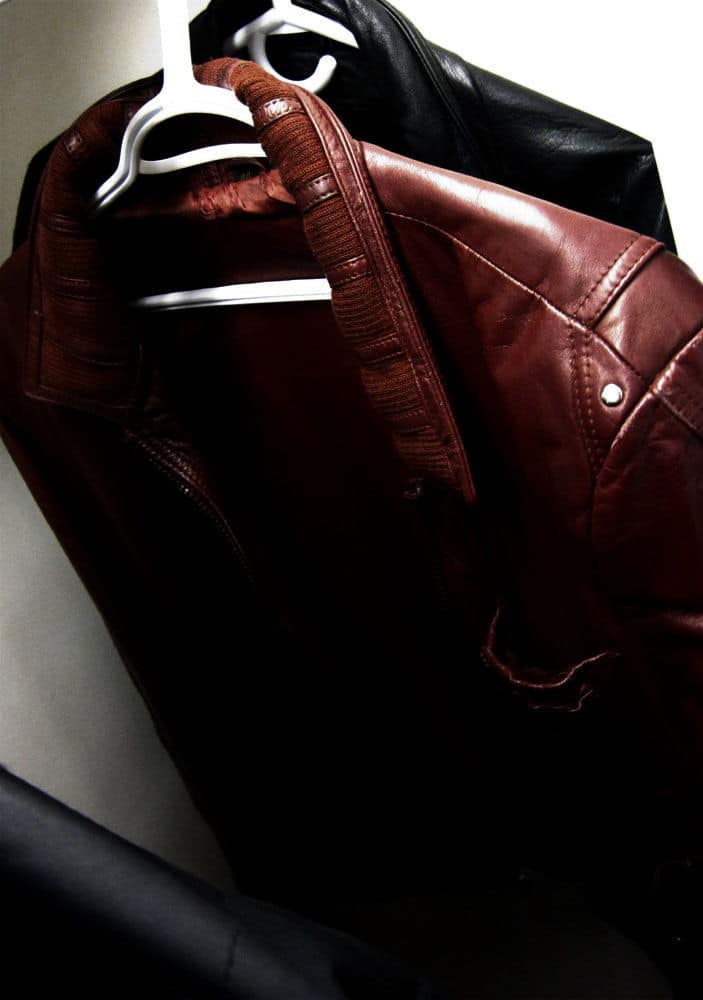 Vintage Leather Jacket – This is the secret weapon in the man's wardrobe that personifies James Dean barebacking a nuclear submarine .  If a suit gives you the feeling like you are the 'hot fuck', this jacket should tell people 'you just don't give a fuck.'
It's the most subtle piece of clothing that resonates with women…and they don't even know it. It is single handily the one article of clothing I get complimented on the most by random women. Honestly, girls that are really into vintage are pretty chill to hang out with so the jacket basically does all the work of prescreening any snobby women from bothering you. If you put the effort into selecting a jacket like this, you'll hardly need any effort for girls hitting on you.