Great form and function rolled into one (pun intended).
Introduction
Let's say you like going to the beach so much, and you love how the place excites your senses. The waves splashing against the shore, the sand or pebbles beneath your feet, the hot blaze of the sun tanning your skin, the salty, cool water- it's your idea of a fun place.
You head to your spot on the beach and grab your towel-but instead of a pleasant sensation, your skin meets the rough and heavy texture of your beach towel. You toss it away and think of getting a new one-one that's light, soft, and dries you way better.
Or maybe you prefer to relax inland-you prefer a picnic in the park. However, you don't like picnic mats, and the towel you brought along is scratchy to sit. You want a soft surface that is easy enough to tuck into your bag.
You need not look further. The Turkish beach towel is the only beach towel you would ever need. Want to know why? Read on and prepare to get one later!
The Turkish Beach Towel-Unraveled
What makes a Turkish beach towel outstanding compared to other beach towels? The secret lies in the long fibers of the Turkish cotton used to make these towels. Turkish cotton is one of the most sought-after varieties of cotton due to its softness and strength.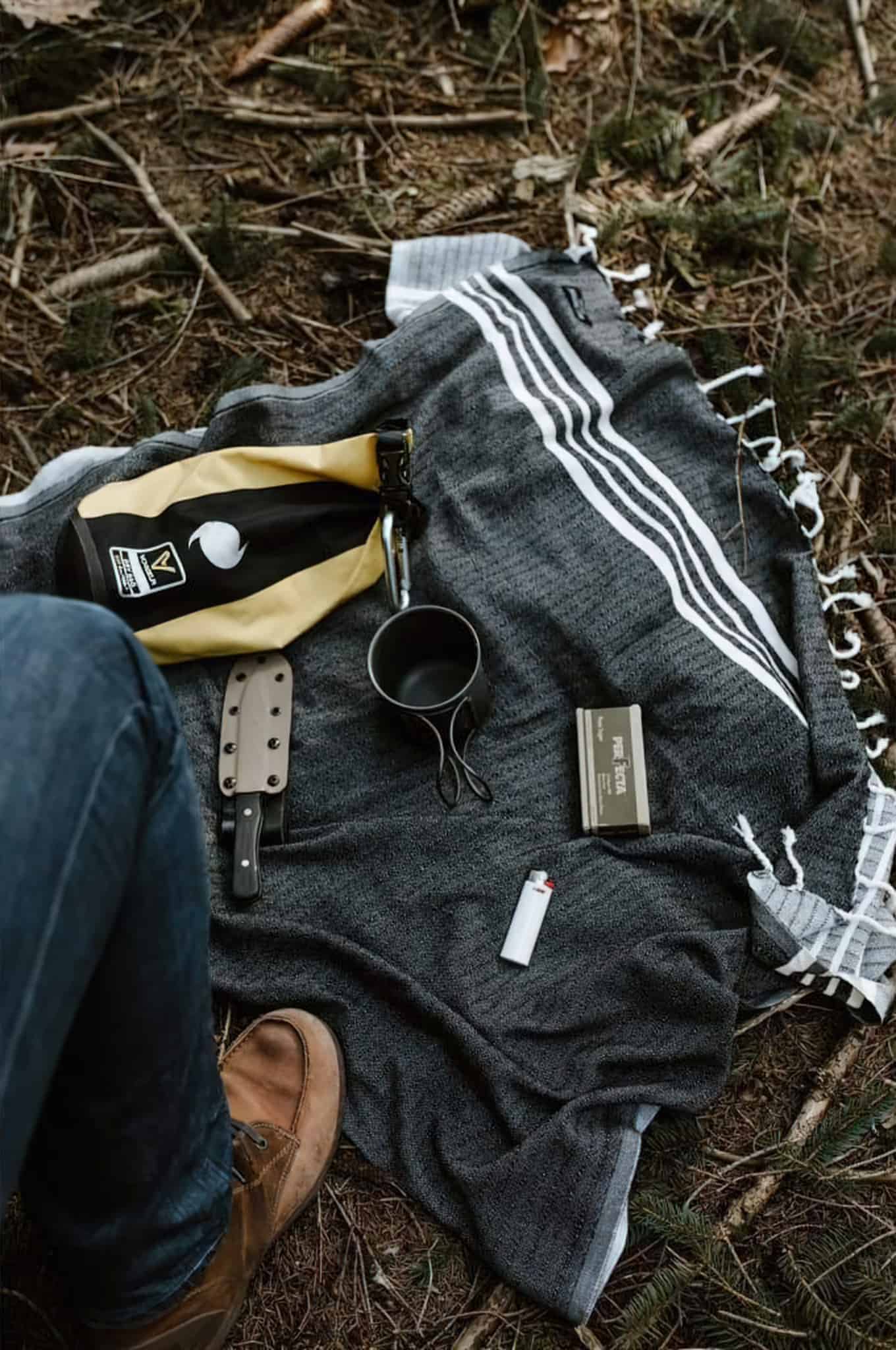 Therein lies the edge of this kind of towel; unlike its fluffy counterparts that are prone to picking up sand or dirt when you lay them out on the beach or camping ground, these towels are light and easy to shake off. Sure, they might not feel as cozy as large, fluffy hotel-size towels. They get better with each wash, though; they dry fast and wick moisture from the skin, minus the bulk.
Turkish towels are often fringed at both ends, making them versatile pieces-you can use them like a shawl, as they're lightweight enough to wrap around your neck in cold weather. Want a light cover-up that you can sit on later? These towels do the trick. You can also drape them in your sofas or use them as a table runner for that boho-chic look in your home.
They are also best to bring while traveling. As these towels are made of thinner, lightweight cotton, they dry fast so that you can use them as much as three times a day as a bath towel.
The Bali Market The Black Towel-and Why Should You Get One
If you're sold out on ditching your usual towels for Turkish beach towels, The Bali Market's The Black Towel is a piece you shouldn't miss. As its name says, this lightweight Turkish towel is in black and goes well with anything. Men and women love this piece-its white stripes and fringe add interest to the almost grey-black color.
It's compact to carry about, both rolled or folded. The large size allows for better privacy when used as a bath towel and more room as a spread or a small blanket. It's one of those pieces that look good outdoors as well as in a fancy bathroom.
The Black Towel is soft and gets softer with each wash (machine or by hand). It's dryer-friendly, too, and may also be hung to dry. You can count on this towel to last you several years, as the durability of Turkish cotton is outstanding. It can be a shrug, a wrap, a cover-up; basically, it can be anything you want. Getting one would save you lots of space, money and give you comfort and function.
Our Final Say
While fluffy beach towels can undoubtedly give you cozy comfort unlike any other towels, the Turkish beach towels outdo them in terms of durability, drying time, and convenience.
Are you ready to make the switch to Turkish towels? You can get the Black Towel from Bali Market here.