Before you say anything about the content of this article, I hate people who litter. I'll judge you if I think you're too lazy to recycle. I hate pollution and the death of our fragile ecosystems and all the rest. But – with that disclaimer out of the way – Glass Beach in Fort Bragg, California is the incredible result of human wastefulness and the resilience of nature. It's both tragic and incredibly beautiful.
I've been trolling around for lesser known landscapes to road trip to and explore, and stumbled across this chunk of multicolored West Coast paradise.
Glass Beach – Fort Bragg, California
These days, Glass Beach is a protected part of MacKerricher State Park, but in 1949, it was the site of an unrestricted dump. For 18 years, people drove out to the scenic expanse of ocean cliffs, marveled at the beauty of the natural world and the majesty of the depths, and then threw all their shit right into the ocean.
Eventually, California realized that dumping automobiles, appliances, toxic substances and razor sharp shards of glass into the water was probably a bad idea, and looked elsewhere for a dumping site.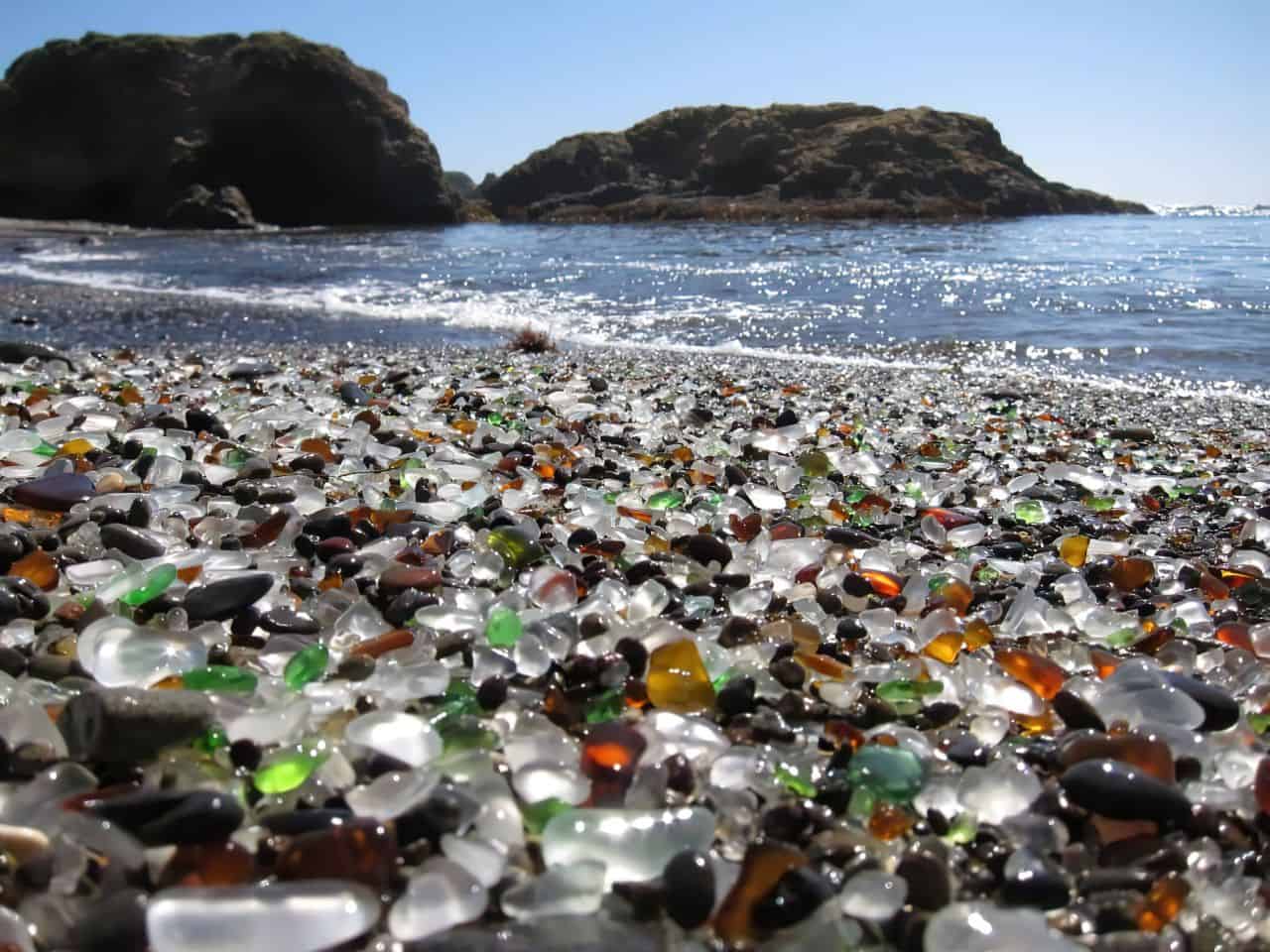 The beaches under the cliffs lay polluted, cluttered and ruined, and were basically treated as a forgotten 'mistake.' Despite our obviously brilliant handling of the situation, Mother Earth had a few tricks up her sleeve, and spent the next 30 years tumbling away the jagged edges of our insensitivity and leaving behind brilliant pebbles of polished glass.
As the shores grew into glimmering beaches, the state realized that people were visiting to collect the glass and to see the rainbow sands reflecting the sun, and quickly annexed it into a national park. The result?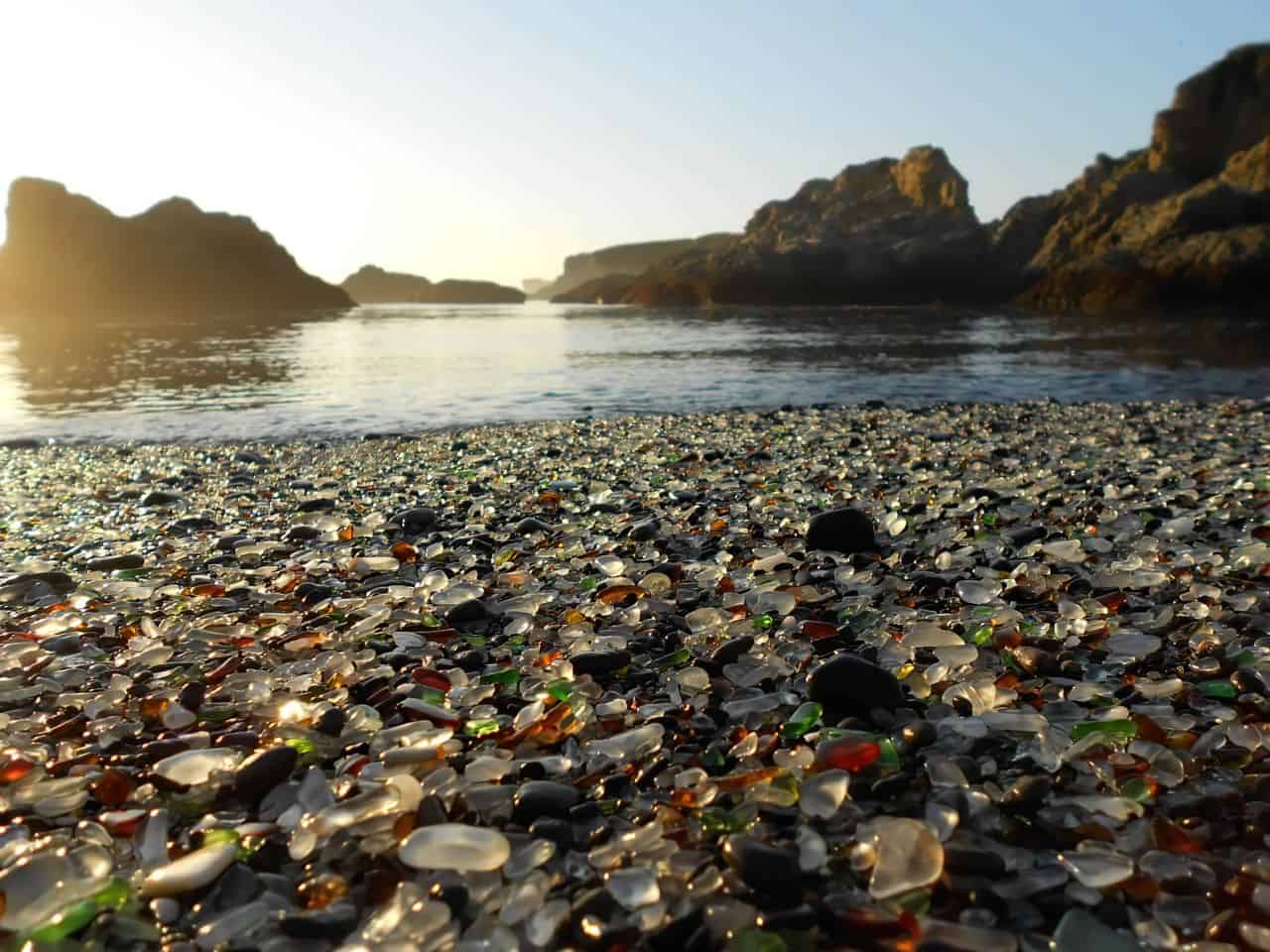 We finished up what nature graciously started, spent a few years cleaning up rusting metal hulks and all sorts of wonderfully dangerous debris (nothing says sandcastle fun like getting tetanus from a lead-filled 50s throwback), and Glass Beach is now a protected treasure that I'm dying to visit. If you're planning a vacation but need money, maybe you have no cash in your bank account, you can look into financing options for this lovely getaway. The photos really don't do this place justice.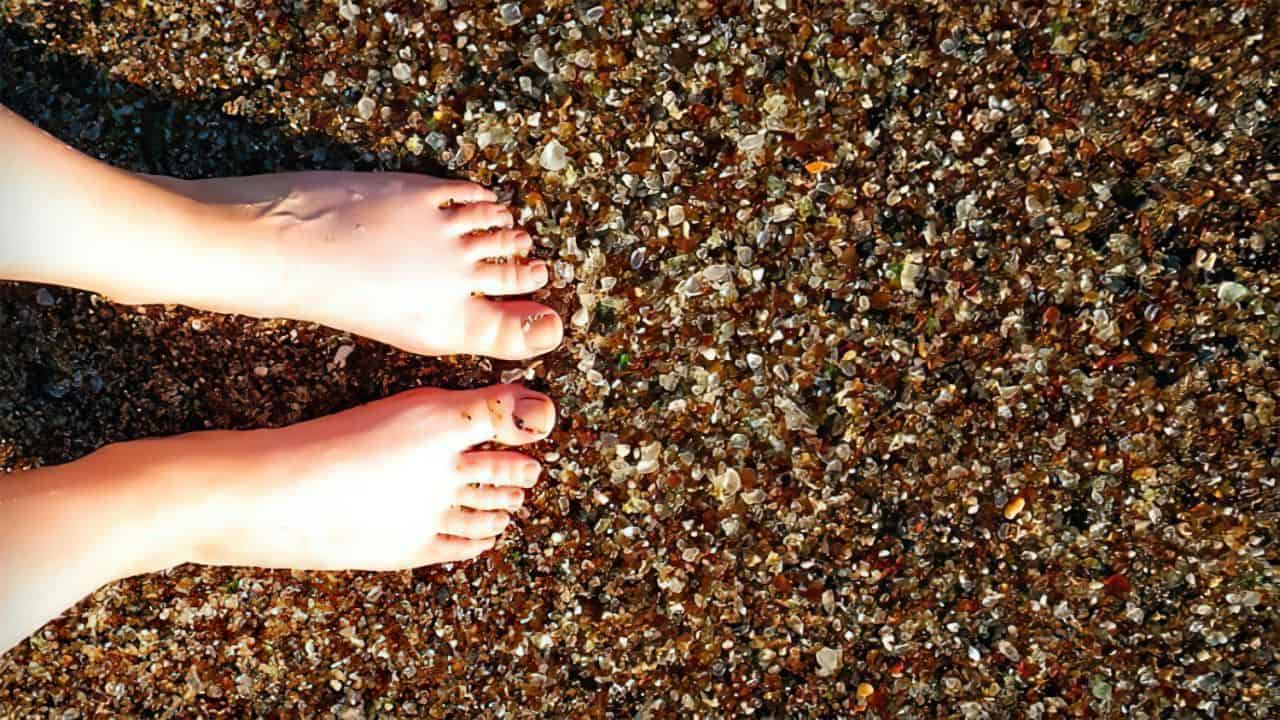 While I can only imagine the sight of the colors of translucent glass turning in the sun and turbulent surf, I'm thinking I might just keep my shoes on.
If you have any recent information on the beach, or even photos of your own, please reach out so we can have a chat. I would love to expand this article with some recent photos and experiences.