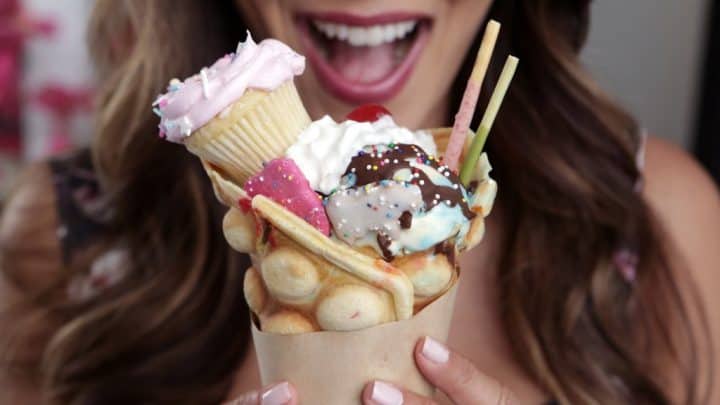 If you've never had a bubble waffle, you haven't lived.
I first discovered them while traveling in Hong Kong a couple of years ago. Golden and crispy on the outside and eggy tender on the inside, these hexagon-shaped waffles are sold as street food throughout Asia. Vendors spread the inside of the waffle with yumminess such as Nutella or chocolate, fold it into a cone shape, and top it with fresh fruit, candies, and whipped cream. (For a mouth-watering visual, you can see these amazing treats being made here.)
I was instantly addicted. When I returned home, not only was there nowhere to get a bubble waffle, but no one had even heard of them! You can imagine my distress.
Somehow, I managed to exist without them and go on with my day-to-day life. Then, one day, I stumbled upon an online ad for a CucinaPro Bubble Waffle Maker. I went about ordering it so fast that I nearly broke my fingers.
Before it arrived, I wasn't sure what to expect. Would it really be as good as the reviews promised? Would it actually be able to recreate the perfect, puffy waffles I had while exploring the streets of Hong Kong?
When the Bubble Waffle Maker arrived, I couldn't wait to get it set up and start cooking. It comes in either black or white, and I went with the white one. The first thing I noticed was how compact it is – a huge plus for me, as I don't have a ton of excess room in my kitchen. Minus the white exterior, it looked very similar to the ones the street vendors used during my travels.
I plugged the waffle maker in and got to work. The instruction booklet included a bubble waffle recipe that contained items I typically have in my fridge and pantry, so I set about mixing my first batch of batter. The waffle maker didn't take a long time to heat up, so I was able to pour my batter in as soon as I stirred it together.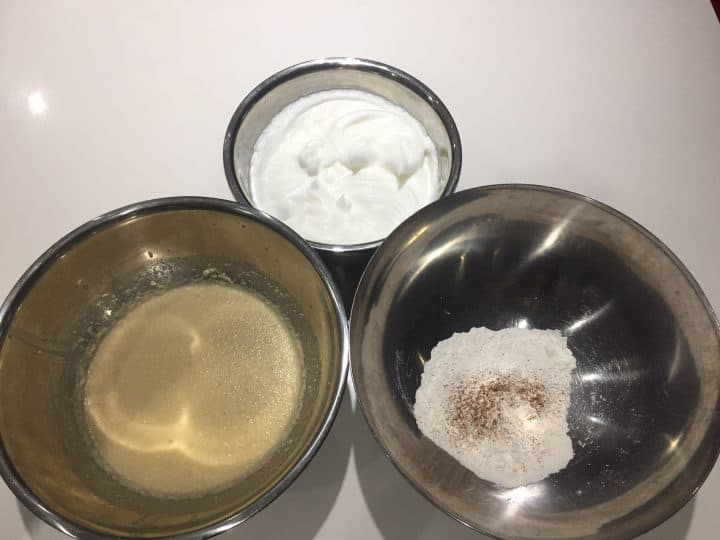 Four minutes later, I had a beautiful, golden-brown bubble waffle waiting for me. Thanks to the nonstick coating, it lifted up and out of the waffle maker very easily and left no cleanup. I ate the first one plain and it was heavenly.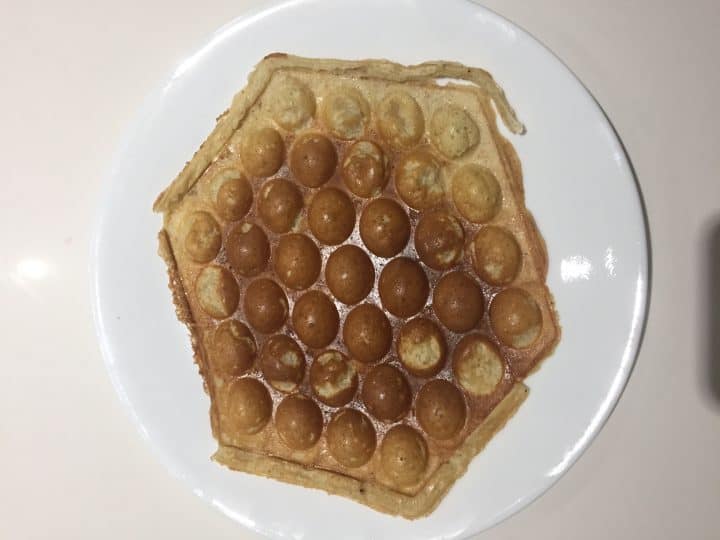 The next morning, I made another waffle using pre-packaged waffle mix this time around. It worked just as well and tasted wonderful with Nutella spread on the inside, strawberries, blueberries, cream and icing sugar!. There are various bubble waffle recipes on the internet, so I'll be testing those out to get more of an authentic taste. So far, though, I'm thrilled to finally be able to bring the bubble waffle experience home!