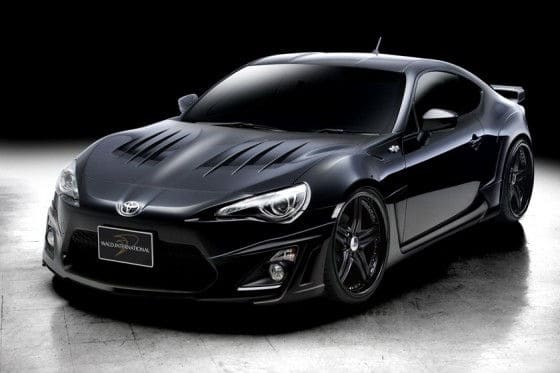 It looks like the Toyota 86 is the new vehicle of choice for tuners to play around with and let their imaginations go wild due to its affordability and the rear-wheel drive factor. The same can be said for the Scion FR-S and the Subaru BRZ which is essentially the same vehicle with different logos. Weeks before the 2013 Tokyo Auto Salon, WALD International has revealed a complete aerodynamics kit for the Toyota 86.
The updated look gives the Toyota an over the top, crazy looking hood featuring hard to miss air scoops. The rear fenders on the car have also been updated to give it a wider and extended appearance. From the back view, we can see that Wald has added a diffuser along with some sexy quad mufflers which really add character to the car. The spoiler has also been swapped out for something a little bigger and the vehicle is finished off with a set of new five-spoke allow wheels wrapped in low-profile performance tires.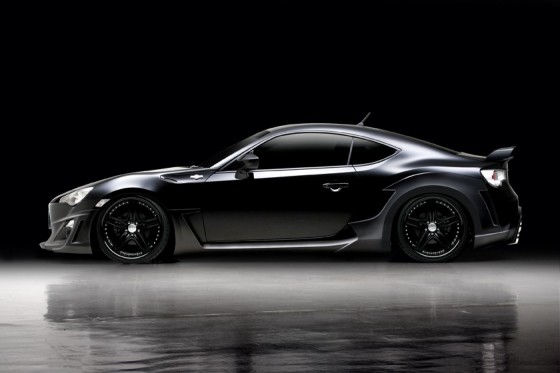 The styling of the vehicle may be too "Fast & Furious" for some but I think overall, the "rice" factor has been kept in check. Some may not like the hood but the side profile of the car seems to bug me the most. The lines would be a lot cleaner if the fenders were molded into the body but that's just me.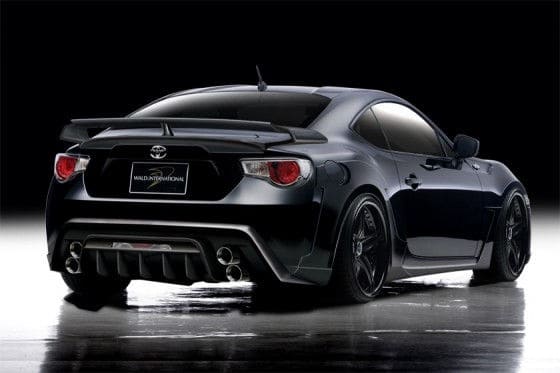 This upgrade by WALD International is strictly a cosmetic change and the engine still remains the same, producing 200 horsepower.
So far, only prices for the side skirts and rear diffuser are known ($2,760 USD). The pricing for the entire Toyota 86 aero kit will be available next month when the car makes an appearance at the 2013 Tokyo Auto Salon.