If you've used a standing desk for any length of time, you've probably noticed that they're pretty hard on your feet. Whether standing on shaggy carpet or wood floors, with shoes or without, our bodies evolved to move around. But I probably don't need to tell you this; your sore feet are a testament to this reality, or perhaps you've already picked up a standing desk mat to solve the problem. After all, there are dozens of different brands on the market.
But are they any good?
I've tried a handful of them now, and I can confidently say that I've only found one that was comfortable without being too mushy, and that encouraged me to actually move my feet around once in a while.
The 'Topo' Standing Desk Mat by Ergodriven
I've been using a standing desk for years now, full time; I'm no newcomer to the realities of standing all day. What I didn't expect was to find a standing mat that actually improved my standing desk experience in a meaningful way. That's not to say that I didn't feel standing desks were worth the foot and leg fatigue, just that I had resigned myself to accepting them as a fair trade for better health.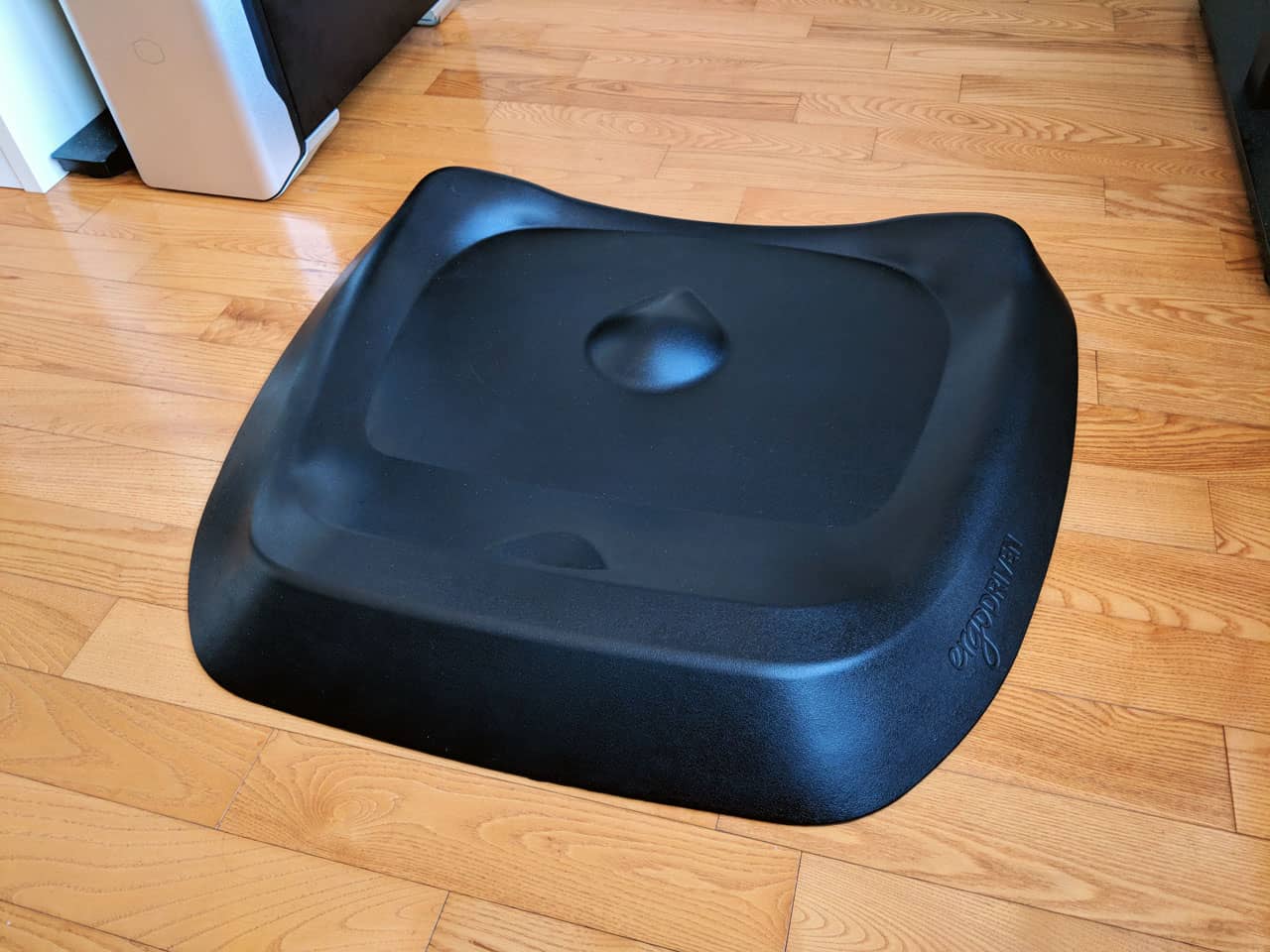 Thankfully, I no longer need to make that sacrifice.
The Topo anti-fatigue mat is wonderful to stand on, and I'm honestly not sure why. The design looks basic, but in that subtlety there's some kind of magic that just gets my legs moving. I'm frequently shifting and stretching, and it feels absolutely fantastic.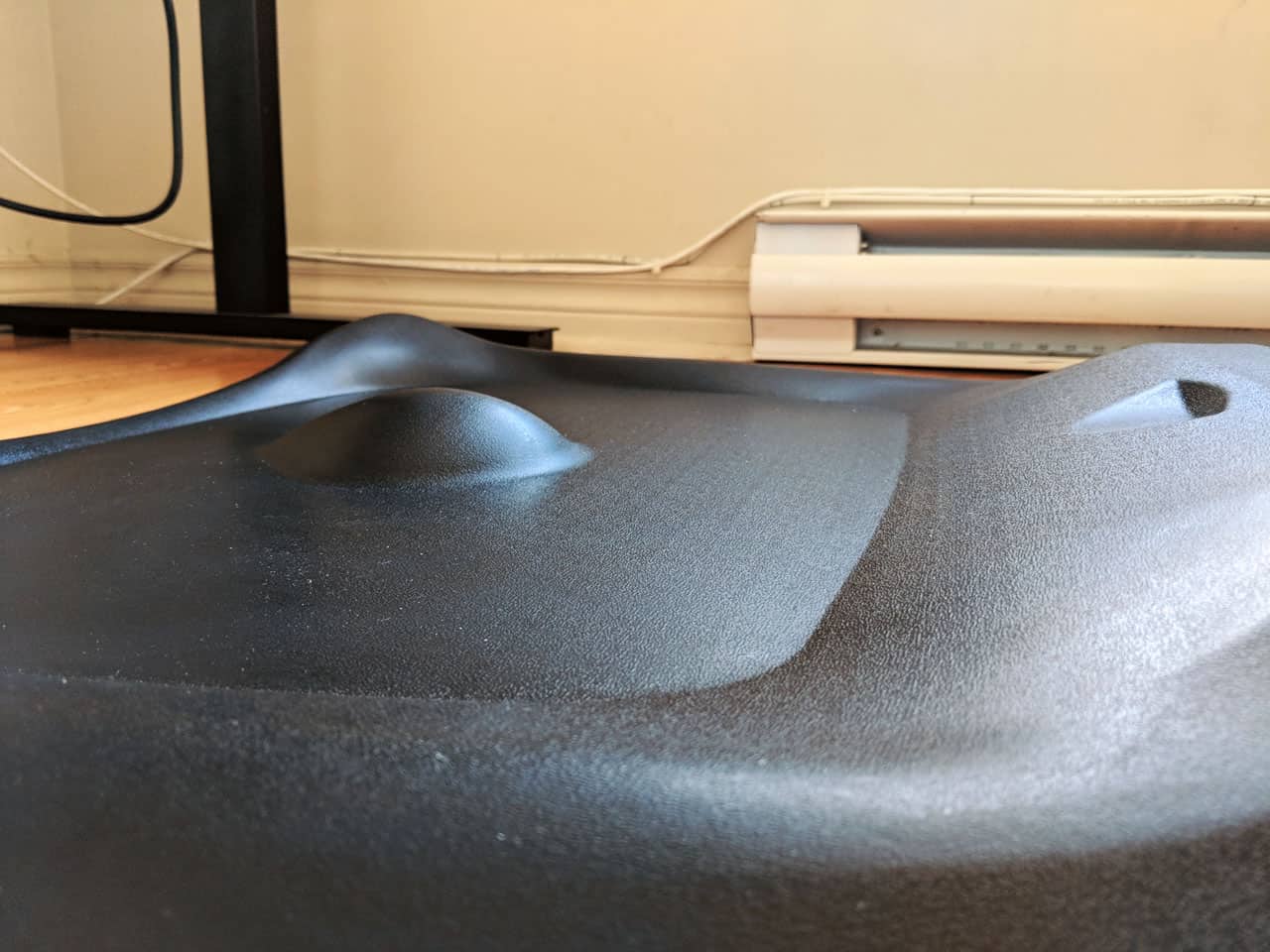 The mat material isn't too soft, or too hard, and feels great on my feet. Since I can get away with working in socks all day, I do, though I've tried it using typical minimalist running shoes and of course that feels great too.
If it sounds like I'm gushing a bit, it's because I am. Whether you're new to standing desks, or a standing desk OG, I highly recommend checking out the Topo standing desk mat as I suspect you're going to love it every bit as much as I do. At it's current price of $99, it's a no-brainer.