If you're a parent, you know that raising kids is challenging. It can be tough to find good information and advice on parenting, which is why following daddy bloggers can be so helpful. These dads are experienced in the art of parenting, and they offer great insights and tips on everything from discipline to nutrition.
In this blog post, I'll discuss the top daddy bloggers to follow on the internet for parenting advice and inspiration. I'll also provide links to their websites to check them out for yourself. Some of these dad bloggers are well-known, while others are lesser-known but no-less valuable in terms of the information and advice they offer.
Let's dive right in…
Who are the top daddy bloggers?
I was initially inspired by the MenWhoBlog's list of daddy bloggers, but I think he may have missed some great ones. Here are some of my favorites:
The Dad Network
The Dad Network serves as a community for dads who wish to connect with other dads to share ideas on parenting styles. It includes articles on maintaining order, education, health, and other interesting topics dads might find hard to discuss. One fantastic perk they have is the Podcast feature, which allows busy dads to listen in even on their most hectic days.
With almost a thousand posts covering about 140 topics, The Dad Network is set to gain more ground in terms of Google Search. They were nominated for the Dadsnet Product Awards, which could cause them to explode in popularity.
The Daddy Style Diaries
Daddy Style Diaries is a site that explains fatherhood, from the anxiety of finding out you're going to be a father to the daily navigation of how to be a great dad. It contains a detailed log of experiences and suggestions based on the writer's life.
The site shows that the writer is very passionate about fatherhood as he writes and captures fun and important moments with his daughter.
While sparse on content, The DaddyTalkThursday section is an interesting section to explore; with more content there, the blog will likely grow past its current state.
Mr. Dad
If you are interested in getting information and varied advice for fatherhood, Mr. Dad is the right place to visit. This site is filled with information from four dad authors with varying experiences with child behaviors and unforeseen events.
The Review section is a section that creates more awareness and information on fathers bonding and helping their kids. They also provide the opportunity for interested individuals to access counseling and coaching. Their Podcast section is yet to be fully explored and could be a great way to gain more traffic.
Fatherly
Fatherly not only talks about being a good father from the lens of bonding with your kids but also gives great insights into being a father in all aspects of life – from your work to how you talk, grooming styles, gear, etc.
It is owned and maintained by two weathered dads who aim to equip men to raise great kids while living a fulfilled life. They provide expert advice to aid in the journey and challenges of fatherhood. This website performs well in Google search results and appears on the first page for queries with the keywords "daddy blog" and other closely related terms.
Father Craft
The Father Craft site provides product reviews for essential tools, gadgets, and appliances for parenting, a shopping platform for these tools, and comprehensive courses on parenting. The site is very easy to navigate with an awesome layout.
It provides a stress and judgement-free community for fathers to get the hang of fatherhood with professional guidance. Fathers can discuss the challenges they face and give advice for others to maneuver through fatherhood.
From the review section on the home page, it is quite evident that there is a vast cache of knowledge and information to be gleaned from the site.
All Pro Dad
All Pro Dad is one of the most successful dad blogs. They made it to the top by adopting a comprehensive and genuine approach to modern-day parenting centered around several local All Pro Dad teams.
Joining the team gives you access to a much larger network of fathers who share your goals and are all working to be better parents. If you join a local chapter, you'll receive invitations to monthly and/or yearly events that all focus on fostering relationships.
Busier dads can also sign up for the "1-minute a day" email to get tips on improving their parenting.
Decongesting the home page a bit would help improve its appearance and performance and likely cause Google to reward them in search rankings.
Skint Dad
Many "daddy blogs" overlook the financial realities of being a father. Skint Dad leans hard into this gap, concentrating on dads who are fighting to maintain financial stability while still trying to enjoy fatherhood.
Dads can access money-saving advice, contest information, insider offers, and more on this site. It also lists the best online platforms and methods to earn money.
This blog provides unique value to the reader since they get both dad skills and a massive life set of life hacks on one of the best-written sites on the internet. The blog is written and maintained by a couple who love saving and balancing income.
Direct Advice for Dads
Direct Advice for Dads, or DAD for short, delivers on its promise to provide direct, practical guidance from fathers who have been through it all. This makes it one of the greatest blogs for first-time dads since it provides solutions to your potential questions before you even ask them. Of course, these pieces offer plenty of wisdom regardless of how many children you're parenting.
One amazing feature of the site is how it is categorized for different stages of fatherhood, from the expected to new dads and toddlers. DAD is doing well on Google searches, and its prospects look bright.
Parental Damnation
This is a dad blog established by a dad for dads. Parental Damnation provides dads with insights and responses to their questions by getting right down to the basics of parenting. It's straightforward and simple, which will help new dads looking for quick answers. It also features lots of tips and advice for a masculine lifestyle.
This blog is written and maintained by a man named Robbie. He has experience as a writer and has had positions as an SEO expert and a sports journalist. However, Robbie now works for himself, managing one of the top parent blogs on the internet.
Days of a Domestic Dad
Days of a Domestic Dad is owned by a stay-at-home father passionate about sharing his experiences with other fathers as he writes this blog. He has a podcast that discusses numerous parenting-related issues and offers advice on everything from cooking to carpooling. As a father of 5 kids, he has experience handling different kids with varied personalities.
He sounds like a wonderful father, and I hope he keeps sharing his insights and counsel with other fathers. He also writes product reviews on the possible interests of his readers, such as cars, travel apps, and other household products.
HighTechDad
HighTechDad celebrates the marvels of modern technology from a father's point of view. You can expect to find thorough product evaluations, gift suggestions, analyses, lists, advice, and giveaways on this site. Michael Sheehan, the HighTechDad, a content marketing manager with three teenage kids, a sizable social media following, and a passion for technology, uses his relatable writing and charismatic personality to bring it all together.
Michael is a father who is passionate about assisting other fathers to be their best parents. Along with his product reviews, he shares humorous stories about parenting, fatherhood, and his life in general. His site has a beautiful layout with content good enough to attract anyone interested in tech – dad or not.
The Rookie Dad
The Rookie Dad is a father with two kids who loves to write heartfelt stories. His stories are told from the standpoint of a new father. He also enjoys sharing advice that he has gained from his experience as a parent.
His site addresses parenting, fitness, travel, and sports. Since moving to a newer, self-hosted site, he has been able to upgrade the user experience of his readers and make his site perform better. The new site is not congested and has pleasant modern aesthetics to make you feel welcome and keep you hooked.
The Dad Gang
The Dad Gang is a global organization comprised of parents who blog about their experiences raising kids. It aims to redefine black fatherhood's narrative worldwide by sharing the challenges they face as parents and the battles they have to endure for their kids. They also strategize on how to handle certain situations and behaviors.
It is a welcoming environment where Black fathers can gather, support, teach, encourage, and exchange advice to help them become better fathers.
This site is a commendable force for good that has the potential to alter the world's perception of black fatherhood.
Go Fatherhood
Go Fatherhood is written by a single father. In this blog, he writes on various subjects, including being a dad, raising kids alone, his divorce, and its impact on the kids. Despite his less-than-ideal situation, he tries to provide his children with the most fulfilling and wonderful childhoods he can. He also provides helpful advice and recommendations for ways to navigate some of the tough times.
Dad Lab
Dad Lab is a blog about kid-friendly science projects written by Sergei Urban. He often uploads videos of himself conducting experiments with his children to his YouTube channel, which has more than 5 million subscribers. His Instagram account also enjoys enormous popularity.
Children's life could use a lot more creative play. I adore how this blog emphasizes science activities that are both entertaining and instructive. It also encourages fathers to spend more time with their kids and bond.
The blog's home page is colorful and suits its purpose accordingly. Feel free to explore.
How To Be A Dad
How To Be A Dad is colorful, user-friendly, and easy to navigate. Its authors, Charlie Capen and Andy Herald are friends and fathers who are very passionate about assisting other fathers in navigating the difficulties of fatherhood. They provide helpful pointers and counsel on various subjects, from education to discipline. It also allows readers to connect and discuss better ways to be a great dad.
They are doing well on Google Search but could rank better if they diversified and addressed other questions fathers may have.
Geek Dad
Geek Dad, a website focusing on parenting in the digital era, is written and maintained by Wired editor Ken Denmead. Geek Dad offers advice on how to use technology to make parenting easier and more enjoyable.
There isn't much parenting advice to be found here, but there are plenty of nerdy games and hobbies for fathers to enjoy alone or with their families. The website also offers helpful tech advice and links to important crowdsourcing campaigns. Readers can direct their wives to visit Geek Mom, its partner website. Geek Dad is perfect for fans of board games or tech-related games and activities.
Dad Pad
The Dad Pad is the result of a collaboration between The UK National Health Service and its expert practitioners. Even though their blog has not received much popular attention, it is excellent.
They aim to provide men with engaging and well-written blog posts about all facets of fatherhood and parenting. They talk about every stage of childcare, from predicting the changes and difficulties both moms and dads will experience throughout the perinatal period to all areas of baby care, including breastfeeding and bonding.
I would recommend this for people living in the United Kingdom who would like to focus on the mental health demands of parenthood.
Diary of the Dad
The Diary of the Dad is Tom Briggs' entry into the world of fatherly blogging. His 12-year-old blog is exactly what it claims to be: a diary. He is a father of 3 and won the Best Baby Blog category at the 2011 MAD Blog Awards.
The site offers lovely insights into the ups and downs of living with kids daily in a simple, easy-to-digest format. The content ranges from amusing to thought-provoking.
Social Dad
James is a social media and digital marketing expert, like many of the dads on the list, so it's no surprise that he has a blog with the catchy name Social Dad. It is a quality website that benefits from the dedication of its founder. The clean, modern design of the site only highlights the posts' quality. He keeps up a regular post schedule, and the site is still being updated. He is also quite involved with social and environmental efforts and often writes about those endeavors. This blog is filled with insightful opinion pieces that will help dads looking for a change in their lifestyle or perspectives.
Reno Dads Blog
Reno Dads is a blog written by a group of fathers in the Reno and northern Nevada area. The bloggers at Reno Dads share their experiences as fathers and aim to strengthen the culture of fatherhood in their community. They provide their reader's knowledge, entertainment, and humor and promote conversation and connection among fathers in the area. They hope to inspire and support other dads looking to be actively involved in their children's lives and be the best fathers they can be. Reno Dads is a valuable resource for fathers in the Reno and northern Nevada area looking for support and inspiration as they navigate the challenges of fatherhood.
Single Dad's Guide to Life
The Single Dad's Guide to Life is a blog that features articles targeted at dads, especially single dads. It covers healthy feeding, home decor, saving, and parenting. It offers more than just serious content; it also gives traveling and hobby tips for dads looking to escape reality. It is an excellent resource for dads who are going through the challenges of raising kids on their own, as it provides great parenting tips and lifestyle tips to help them take care of themselves and their money.
The blog uses a fairly generic WordPress blog template. It has a simple design that is easy to navigate and use, which boosts the site's general performance.
Hi Blog, I'm Dad
Hi Blog, I'm Dad is a blog about the dad of a kid with non-verbal autism who writes about his experience. It's honest, raw, and insightful as he tackles tough parenting decisions he has to make and as he comes to terms with the fact that his son may never speak. There is an air of optimism around some of the posts, though, as he talks about how the rest of his family helped him get through some tough times and how he has learned to celebrate the small wins in life.
Gay NYC Dad
The Gay NYC Dad blog covers more topics than all the other blogs I've reviewed. You can find articles on almost anything from travel advice and stories to product reviews, entertainment news, and parenting stories. What really sets this blog apart is how in-depth they cover the topic of adoption. The blogger highlights his relationship with his son and celebrates how far they've come together, as his journey as a single dad hasn't been easy.
The blog uses a social media feed style to display content, which seems to be in line with the blog's general theme.
2 Dads With Baggage
2DadsWithBaggage is a family lifestyle and travel blog featuring a gay couple and their teen daughters. They share experiences from their travel adventures and show us bits and pieces of their day-to-day lives. There is a section where they advise other LGBTQ couples looking to travel. They give safety tips, travel recommendations, and inspiring stories, enabling other gay couples to follow in their footsteps. Overall, the site looks vibrant and friendly, and it's no surprise they have so much traffic.
Guy and The Blog
The owner of Guy and the Blog shares his experiences, opinions, and stories on various topics, from the landmarks in Long Island, NY, to tech and gadgets and fatherhood. The blog encourages men to do more, to be more active in parenting, to groom themselves better, and to cook more often.
The topic of working from home is also addressed in this blog, as the owner gives advice and tips on how to have a successful career working from home.
I like the site's design, but unfortunately, those appealing design elements might be the cause of the site's less-than-stellar performance.
Designer Dad
Designer Dad is a colorful blog that teaches dads more creative ways to be good parents. The blog is owned by a gay couple and their adopted son, and many articles on the blog feature matters concerning the LGBTQ community. They have stints of regular posts followed by long breaks, so there's no real pattern to their uploads. It is disappointing to note that the site hasn't updated to the SSL/HTTPS standard, even if uploads have been made recently, which makes me wonder whether the owners view site safety and maintenance as a priority.
Going Dad
If you're looking for a blog that focuses primarily on healthy living for dads, look no further than Going Dad. The site features recipes for people who want to eat healthily, and they have a healthy living store where you can get the ingredients required to make the dishes. The healthy living store is currently unavailable, but that can be due to routine maintenance or updates. They also offer parenting tips, exercise guides, and articles on topics like addiction and mental health, making it a generally helpful blog. The site was built on WordPress, and its design looks similar to a few other sites on the web, but I don't think the site's design is the most suitable for this application.
Dad.info
Dad.info is a community for fathers that offers various resources and support for dads dealing with various challenges and issues. The website offers a free online course for separated parents and Zoom counseling for dads and their children who may be going through a difficult time. Dad info covers many topics, including family, lifestyle, opinion, and forums. It addresses issues such as health, money, relationships, raising kids, male domestic abuse, bullying, and more. The website also has a feature called "Ask Debbie," where dads can ask for Debbie's opinion on any topic. Dad info appears to be a secure and helpful resource for fathers looking for support and advice, although some users may find the website's color scheme to be a bit jarring.
Inside Martyn's Thoughts
Inside Martyn's thoughts is a blog about a single dad who shares his thoughts on his various topics of interest, including; Home education, Cooking, Mental health, and ableism. The topic of ableism is covered in great detail, as the blog writer makes his stand on the matter well-known. He comments on the need for better accessibility in various places to disabled people and the need for society to be more considerate in dealing with disabled people. The blog also has some articles about addiction, specifically alcoholism.
The site doesn't have an SSL certificate; the last post was made over three months ago, indicating that the site hasn't been updated in a while.
Father Factor
The Father Factor is a fatherhood blog founded by the National Fatherhood Initiative. The NFI provides communities and organizations the tools they need to actively and purposefully involve dads in their programs and social services. Their site offers advice regarding everything a father needs to know.
These topics range from helpful resources for fathers to research studies, client reviews, and a few handy tricks to reduce the friction of raising kids. With about 1000 followers currently on their blog and a post published every week, they are definitely a force to reckon with in the industry.
City Dads Group
City Dads Group is a national organization that promotes fathers supporting and interacting with one another online and in active local dads groups.
Dads can publish stories about fatherhood, their family, and being modern dads on the site, which already contains over 2000 posts.
They have a functional podcast, "The Modern Dads Podcast," that helps its listeners keep up with the always-changing idea of what constitutes a "good parent." This podcast includes appearances from modern dads, their partners, spouses, friends, and coworkers.
Lunchbox Dad
At Lunchbox Dad, you will find original recipes, humorous images, and his reflections on parenting and life in general. You will also find insightful blog posts that will give you amazing ideas and make you laugh. The site is very colorful and fun to navigate.
Beau Coffron, the sole site owner and maintainer, is a father of 3 who is enthusiastic about fatherhood and loves making lunchtime fun and interactive. He helps you connect with your kids and show you products that make your life easier as busy parents. According to the site, Beau has also been featured on GMA, the Steve Harvey Show, ABC, Yahoo, CNN, & More.
The Good Dad Project
The Good Dad Project aims to build a strong network of fathers who all hold the same ideals. The Good Dad Project aims to assist you in being the healthiest, happiest, and kindest version of yourself so that you can pass that knowledge down to your children.
On the site, fathers can share their stories, mistakes, and tips to help upcoming fathers do things better. Two posts are published every week, which has likely helped the site grow in traction. The site layout is very simple and easy to navigate.
DIY Daddy | Parenting
DIY Daddy | Parenting is owned by Nigel, who has been blogging for over 5 years. He blogs about parenting and DIY, and he writes about the ups and downs of having five children and being a great dad to each of them. He also talks about how that can mean a different thing because each child has different needs relevant to their personality. He also has a gender-focused section where he talks about the peculiarities of raising children of each gender.
He also uses the site as a form of written memory for his children, potentially allowing them to look back on their adventures and childhood later on. Nigel is currently a Top 10 Daddy Blogger in the United Kingdom, which is remarkable for a single blogger.
Dad With A Pan -The Food Blog For Easy Family Meals
Dad With A Pan is a blog owned by a dad named Derek, who aims to help fathers develop their culinary skills and take an active role in meal preparation. It provides simple, step-by-step recipes and tips and techniques for dads who may not be confident in the kitchen and encourages them to involve their children in the cooking process.
The blog, owned and maintained by Derek, has a straightforward and colorful layout that is easy to navigate and updated regularly with new recipes and meal ideas. Its mission is to provide a resource for dads to learn how to cook and give mothers a break from the kitchen while also making dinner time enjoyable for the whole family. Overall, Dad With A Pan is a helpful and inspiring resource for fathers looking to improve their cooking skills and contribute to meal preparation in their households.
Daddy's Grounded
Daddy's Grounded is a blog site owned and maintained by Joel Gratcyk, a freelance professional nerd and stay-at-home father who lives in the western suburbs of Chicago with his family. The site is a medium for Joel to share and remember his personal experiences as a father, and it provides a wealth of informative and practical content for parents. Joel covers a wide range of topics related to raising children, including his deeply personal experiences and the methods he found to be most effective in handling his kids.
One particularly interesting feature of the blog is the book suggestion section, which provides recommendations for kids and adults. This resource includes information for parents looking to find age-appropriate and engaging reading material for their children and those seeking to further their knowledge and understanding of parenting and family issues.
Daddy's Grounded is also notable for its consistent updates. Joel posts new content to the site four times per week, which helps to keep readers engaged and coming back for more. This site is a helpful and inspiring resource for parents looking for guidance and support as they navigate the challenges and joys of raising a family.
St.Louis Dad
St. Louis Dad is a blog owned and maintained by Richie, a father of two who shares his experiences as a parent, particularly as a dad, with readers. The blog is intended for other parents interested in hearing an alternative perspective on parenting. Its ultimate goal is to encourage parents of all ages and experiences to be their best parents.
In addition to sharing insights and experiences related to fatherhood, St. Louis Dad also provides information on fun activities and projects for kids and families in and around St. Louis. This is useful to families who are St. Louis locals and those who plan to visit St. Louis. Whether you're a new parent looking for guidance or an experienced parent looking for fresh ideas, St. Louis Dad has something to offer.
Richie updates the blog regularly with new content, so there is always something new to read and learn. The site has a user-friendly layout and is easy to navigate, making it easy to find the information you're looking for. Whether you're a parent in St. Louis or just interested in learning more about fatherhood from a St. Louis perspective, St. Louis Dad is a valuable resource to check out.
The Good-Bad Dad
Good-Bad Dad is a blog owned by Tobin Walsh, who shares his experiences and insights on being a parent with five kids. He openly discusses the challenges and difficulties of being a "Good-Bad Dad" and covers various topics related to parenting, including adoption, travels, and more.
Tobin's goal is to help other parents raise exceptional children and support them on the demanding and often unappreciated path of fatherhood. He uses his experiences and candor to give other parents valuable advice and support. He also provides some advice and support for anyone looking for guidance and support as they navigate the ups and downs of raising a family.
Father Fitness
Father Fitness is a blog that started to share his journey to getting fit and healthy. Over time, the owner, Paul, started including more information about family and lifestyle. On the blog, Paul talks about what it was like to become a dad for the first time and how he worked on getting back in shape after a long break from fitness.
He shares tips and information about health, weight loss, and product reviews, and he also talks about how to get your whole family involved in being active and healthy. If you're a parent looking for ideas and inspiration for getting fit and healthy with your kids, Father Fitness is definitely worth checking out. Paul is a great source of support and advice for anyone looking to make fitness a part of their family's life.
Real Food by Dad
In Real Food by Dad, Matt focuses on food and family. The blog provides a behind-the-scenes look at what it's like to raise three hungry sons, one meal at a time. Matt's goal is to have dinner together as a family every day, regardless of the circumstances. He follows a philosophy of keeping meals basic, hearty, and simple to please even the pickiest eaters at the table.
In addition to sharing recipes and insights about food and family, Real Food by Dad also has a respectable social media following, with around 4500 followers on Twitter and 4000 on Facebook. Matt publishes a new article on the blog every week, so there is always something new to learn. Overall, Real Food by Dad is a helpful and inspiring resource for families looking for guidance and inspiration regarding meal planning and family dinners.
Traveling Dad
Traveling Dad Traveling Dad is a blog owned by a father who has traveled extensively for work and pleasure. He has visited almost every continent except Antarctica and has gained a wealth of knowledge about organizing excursions to far-flung locations through his travels. He shares travel ideas, vacation deals, and the best destinations for families on the blog. He has an experienced team of multinational dads who provide advice on family travel and being a dad.
In addition to its informative and useful content, Traveling Dad also has a strong presence on social media, with around 17.4k followers on both Facebook and Twitter. The blog is updated once a month, so there is always something new to read and learn from. Traveling Dad is a great resource to check out if you're a parent looking for travel inspiration and advice or just interested in learning more about the world from a dad's perspective.
The Yorkshire Dad
The Yorkshire Dad is a blog by Karl, a father of two young boys. Karl writes about his experiences as a parent and shares his love of golf and horses. His blog includes a variety of topics, such as sports, vacation planning, spending time with kids, and balancing parenting with married life. Some of his posts are collaborations with other brands or companies, indicated by the #CP tag, and others are sponsored, indicated by the #SP tag. While the site's overall design may be somewhat generic and plain, the blog includes plenty of pictures to add visual interest. The Yorkshire Dad blog is well-optimized and still frequently updated with new content.
Music Football Fatherhood
Music Football Fatherhood is an online platform that serves as a resource and community for fathers and men who plan to become fathers. The blog is based in the UK but is intended for fathers from all countries. It is designed to be the most exciting parenting and lifestyle platform for men in the UK, and it provides a place for dads to freely discuss topics that are important to them, such as work-life balance, mental health, raising healthy and well-rounded children, managing money, relationships, and, of course, music and football.
Music Football Fatherhood has information and resources for you whether you are a working dad, a grandpa, or an expectant father. It is a source of guidance, support, and a sense of community for fathers as they navigate the challenges and joys of parenthood.
DaddyMojo
DaddyMojo is a blog written by a single stay-at-home dad who shares his adventures and interests with his readers. He writes about various topics, including family outings, holidays, home improvement, illustrated books, pop culture, movie reviews, parenting, reading, and more. One interesting thing on his site is a book called "Van Dog," which he describes as "a big, colorful, mostly wordless illustrated book filled with infectious energy." In addition to sharing his thoughts, art, and experiences, DaddyMojo also provides helpful tips and insights for other dads who may be navigating similar challenges or looking for new ideas.
Dad or Alive
Dad or Alive is a blog full of dad jokes and puns (including the one in its title). The site is well-structured and optimized and is written by a stay-at-home author with a strong sense of humor. It features a range of creative and interesting articles on various topics. The author has also published several books, including "We're Pregnant," "We're Parents," "We're Potty Training," and "We're Parenting a Toddler," which are prominently advertised on the site. Some standout articles on Dad or Alive include advice on investing in your children, ideas for Father's Day, and his account of breaking a Guinness World Record.
Dad and Buried
Dad and Buried is a blog written by a dad named Mike Julianelle. He writes about his experiences raising two young sons and shares his thoughts and feelings about being a parent. The blog is meant to be funny and relatable, including pictures, videos, and other content to make readers smile and feel less stressed about parenting. The blog provides a haven for parents looking for laughter and levity while parenting. Whether you are a new parent or an experienced one, you'll probably find something that speaks to you on this blog.
The Single Dad's Guide to the Galaxy
Single Dad's Guide is a blog by a single father and author named Roger McEwan. The blog covers topics related to the challenges of single parenthood and offers guidance and advice for other single fathers on how to interact with and raise their children effectively. The blog covers various topics that may interest single fathers, including parenting advice, personal growth, and relationships. It is intended to be a resource for single fathers looking for support and guidance as they raise their children, and it offers a fresh perspective on the challenges and joys of single parenthood. Single Dad's Guide is a great resource to check out if you're a single dad looking for advice and support as you raise your children.
Wilderdad
Wilderdad is a website that promotes outdoor family experiences and encourages fathers to be more involved in their children's lives. It is an online magazine, dad blog, and outdoor gear store that provides inspiring stories, helpful advice, and motivating gear to help families get outside and enjoy the great outdoors. The goal of Wilderdad is to create a roadmap that connects parenting and adventure and to encourage families to make the most of their time together by experiencing the world around them.
At Wilderdad, they believe that outdoor activities are essential for creating a happy family. They offer a wide range of resources and information to help dads get their families outside and enjoy the natural world. From reviews and recommendations to inspiring stories and helpful advice, Wilderdad has something for dads at every stage of the parenting journey. If you're a dad looking to be more involved in your children's lives and create lasting memories with your family, Wilderdad is a great resource to check out.
Dad Central Ontario | Things Dads Do Fatherhood Matters
Dad Central Canada is a website focused on helping fathers be the best they can be, both for themselves and their families. It is a blog focused on dads in Canada. It is dedicated to supporting strong, healthy children by recognizing and valuing fathers' important role in their children's lives.
In addition to providing information and resources for dads, Dad Central also hosts a podcast called The Dad Central Show, sponsored by Dove Men+Care. This show features interviews with fatherhood role models, subject matter experts, and real dads who share their experiences and offer advice on how to be a great dad. The show aims to equip dads with the skills and knowledge they need to be their best and help their families thrive. Their podcast likely contributes to their success and drives visits to the site.
I Think Therefore I Dad
I Think Therefore I Dad talks about the highs and lows of fatherhood from the perspective of an "average" dad and offers advice on overcoming the common challenges fathers face. The design of the site is minimalistic, and it works very well. The interface is clean, there are very few animations, and the creator deviated from most WordPress blogs' standard generic templates. Also, seeing how well-made the site is, it is no surprise that its SEO performance is great as well.
The FatherHood
The Fatherhood is a website focused on supporting fathers and helping them navigate the challenges of balancing work and family life. The website appears well-optimized and is among the first to come up in a Google search for "daddy blogs." It covers a wide range of topics that may interest fathers, including advice for new dads, tips on managing relationships, and insights into the lives of celebrity fathers.
The Fatherhood also seems to strongly focus on creating a supportive community for fathers. They offer support groups to help fathers deal with the insecurities that can come with fatherhood. They have also published a best-selling book and have become public figures in their efforts to promote positive cultural change in the workplace. There are three founders of the network, and the website has over 100 articles on various topics related to fatherhood.
The Australian Dad Blog
The Australian Dad blog is a personal blog written by a father who documents his experiences as a dad. The blog contains photos and articles about the author's life, and he has stated that he hopes his daughter will be able to look back on the blog and see what kind of person he was during her early years.
The blog covers many topics that may interest fathers, including reviews of technology and gaming products, travel stories, recommendations for children's books, and tips for living a healthy lifestyle. Despite the blog's somewhat underwhelming appearance at first glance, it appears to have a lot of interesting content for fathers to explore. The author seems to be particularly interested in sharing his experiences with technology and gaming and documenting his travels with his young daughter. Overall, the Australian Dad blog seems to be a helpful resource for fathers looking for inspiration and advice on balancing their responsibilities as dads with their other interests and passions.
Super Fit Dad Blog
The goal of Super Fit Dad is to help busy dads stay fit and healthy, even when they're short on time and money. It was founded by Ben Ford, who started the blog after he had a hard time finding the time and motivation to work out once he became a dad. He figured that if he struggled with this, other dads probably were too.
The goal of Super Fit Dad is to give dads all the information and resources they need to stay in shape, no matter how busy they are. Whether you're a seasoned athlete or just starting your fitness journey, this blog has something for you. If you're a dad looking for help and inspiration when it comes to staying active and healthy, definitely check out Super Fit Dad. It's an excellent resource for any dad looking to stay on top of their fitness game.
The Dad Website
The Dad Website is a blog that provides insight into the life of a dad and offers advice and support for fathers, dads-to-be, dating dads, and divorced dads. The website has over 100 articles that cover a wide range of topics, including preparing for parenthood, the impact of children on mental health, how to raise kids the right way, dad fashion, gift-giving tips for dads, and advice for first-time dads. The blog also addresses the importance of taking care of children's mental and physical health. The Dad Website offers a newsletter for dads to receive regular tips, and the author is still actively posting new content on the site.
Out with the Kids
Out with the Kids is a blog owned by Jeff Bogle, a photographer, writer, and sports enthusiast. The blog covers various topics, including parenting, photography, travel, lifestyle, sports, media, and toys. Jeff and his family travel frequently, so the blog features articles about the places they have visited and the perspectives of his kids on those locations. Some of the popular articles on the site include advice on teaching kids about investing, recommended gadgets for children, supporting their creativity, and planning for the future. Out with the Kids is a visually appealing and well-optimized site that is still actively updated with new content. Jeff is a skilled storyteller, making his articles enjoyable to read, which probably delights his audience and keeps them willing to return for more.
Fathers.com
Fathers.com is a blog owned and operated by The National Center for Fathering (NCF). Its blog and community are focused on supporting and empowering fathers worldwide. The blog covers topics such as fatherhood, parenting, and mental health, and it also lists testimonials from fathers whose lives have been positively impacted by the organization. This site is highly active and well-optimized and aims to inspire and support fathers in their journey of raising children and being involved in their lives.
The NCF was founded by Dr. Ken Canfield and has been featured in various media outlets, including The Oprah Winfrey Show and The Father's Cry. They offer resources, training, and support to fathers around the world.
Dad of Divas
Dad of Divas is a blog that focuses on the challenges of raising girls solely. It offers a platform for dads who have thrived in a household of divas to share their experiences and perspectives and advise dads trying to figure out how to raise their daughters. The site was built on WordPress and had a basic blog layout. The site is run by one person, which may explain some of the shortcomings in the design and maintenance aspects. Regardless, the content is excellent and consistent.
Life of Dad
The website Life of Dad offers a huge selection of fatherhood-related blogs, podcasts, films, photographs, celebrity interviews, and more. This site is known as The Dads' Social Network and Dads' Favorite Entertainment Spot because it brings people together using the most amazing experience a man will ever have: becoming a father.
They have a very active social media presence with about 3.5 million Facebook followers and over 275,000 Instagram followers. They claim to be the most engaging parenting brand worldwide and provide advertisements on their site to amplify your message, product, or service. Their homepage is very friendly and accommodating, which helps to keep people interested.
There are so many new blogs in the parenting space…
These are just a few of the many great daddy bloggers out there! If you're looking for parenting advice and inspiration, then be sure to check out their sites. You're sure to find something that will help you navigate the challenges of fatherhood!
And if you have any suggestions for other daddy bloggers to follow, please feel free to share them in the comments below!
Frequently Asked Questions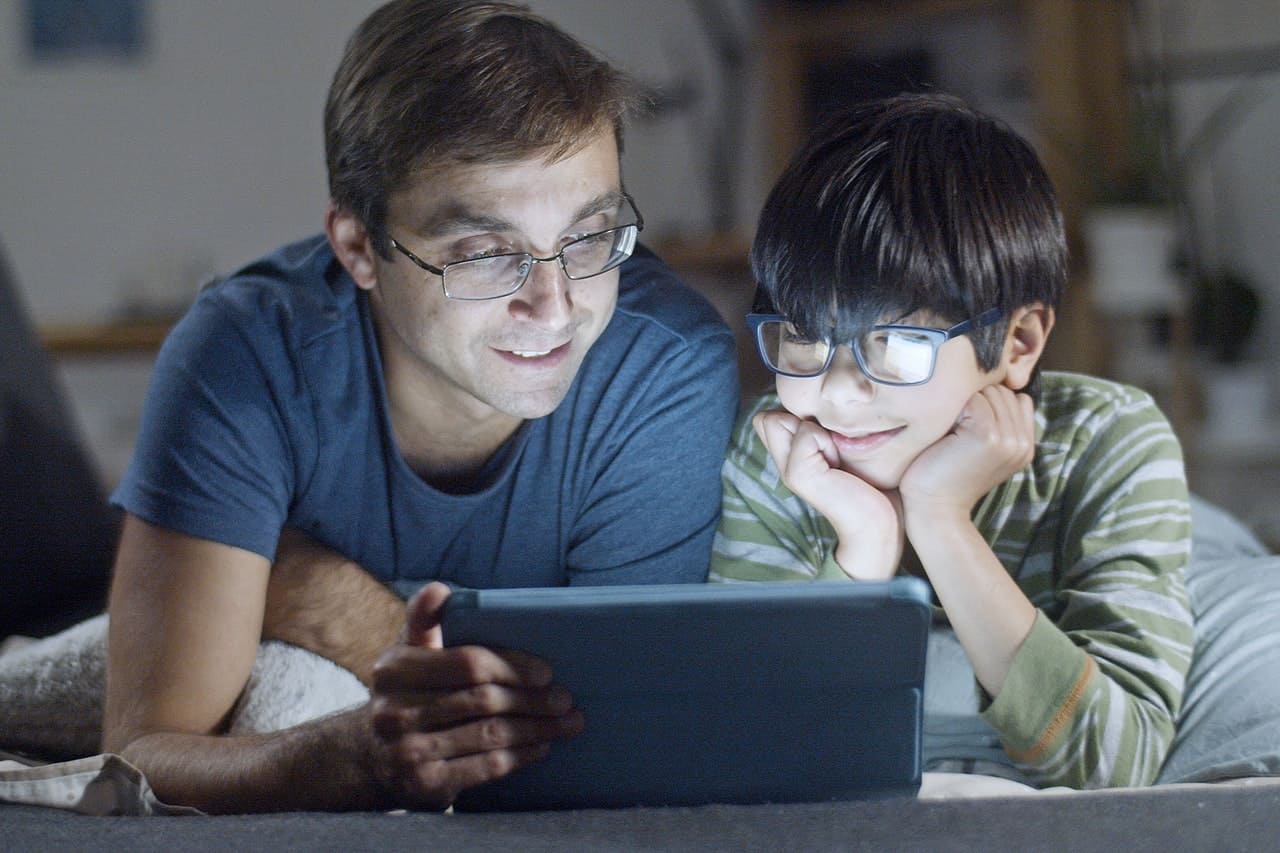 What is a parenting blogger?
A parenting blogger is a dad who writes about his experiences as a parent. He offers advice and tips on everything from discipline to nutrition, and he often shares personal stories that will resonate with other parents. Parenting bloggers provide a unique perspective on fatherhood; their insights can be invaluable for dads of all ages.
How do I start a father blog?
If you're interested in starting a father blog, you first need to find your niche. What are you passionate about when it comes to parenting? What do you feel like you could offer other dads out there? Once you've figured out your niche, creating helpful, informative, and engaging content is next. Be sure to post regularly, and connect with other bloggers in your niche to grow your audience.
What should I write about in my parenting blog?
When starting a parenting blog, consider the topics you want to cover. Some potential issues include:
Fatherhood tips and advice
Discipline strategies
How to raise happy and healthy kids
Food and nutrition for kids
Parenting in the digital age
Building strong family relationships
The ups and downs of being a stay-at-home dad
Raising bilingual kids
Gender and Parenting
Special needs parenting
The sky's the limit regarding topics for a parenting blog, so be creative and think about what would be most helpful for other dads. You can also check out other dad blogs to get ideas for content. There is sure to be something that will interest you and your audience!
How can I make my parenting blog successful?
There is no one-size-fits-all answer to this question, as each blog is unique. However, there are a few things you can do to increase your chances of success:
Post regularly, and be consistent with your content.
Engage with your audience and respond to comments.
Connect with other bloggers in your niche.
Promote your blog on social media and elsewhere online.
Make use of guest posts and interviews.
These tips can help create a successful parenting blog that will benefit you and your readers!
What about mommy bloggers?
There are many great mommy bloggers out there! However, this article is focused on daddy bloggers. For more information on mommy bloggers, here's a great list.
There are far more mommy blogs, and Unfinished Man is focused on men, so I recommend you look for one of the many other great articles on mommy bloggers if that's what you're interested in. There's no shortage of great mom bloggers out there.
Closing thoughts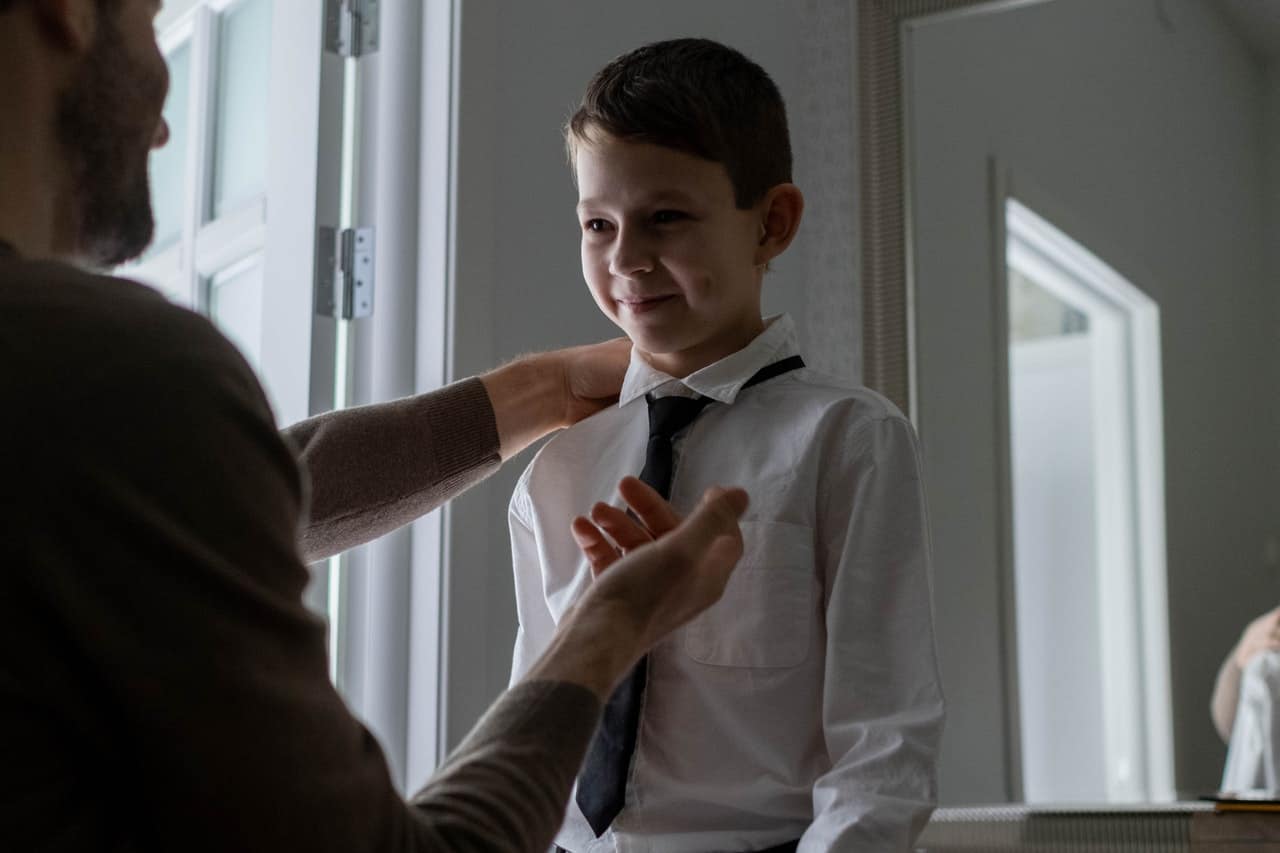 If you're a dad looking for parenting advice and inspiration, check out the many great daddy bloggers. They offer insights and tips that can help dads of all ages navigate the challenges of fatherhood.
Thanks for reading!