Men's fashion has continued to evolve from ancient times to now, while its roots have remained the same. In the past, people used animal skin to keep themselves warm, and the tradition has continued in today's world. Nevertheless, today we convert raw skin into refined leather jackets before its usage.
If you are one of the leather jacket fans, look no further, as we have this ultimate guide readily waiting for you. Stay tuned with us; the forthcoming content will elaborate on a few top-notch apparels that will enable you to differentiate yourself from the competition. So, let us dig deep into the content without any further due.
Significant men's outfit ideas to embrace this winter
We will observe a breakdown and analysis of all outfits for your ease. With that said, please start reading.
1: Yellowstone Rip Wheeler Black Jacket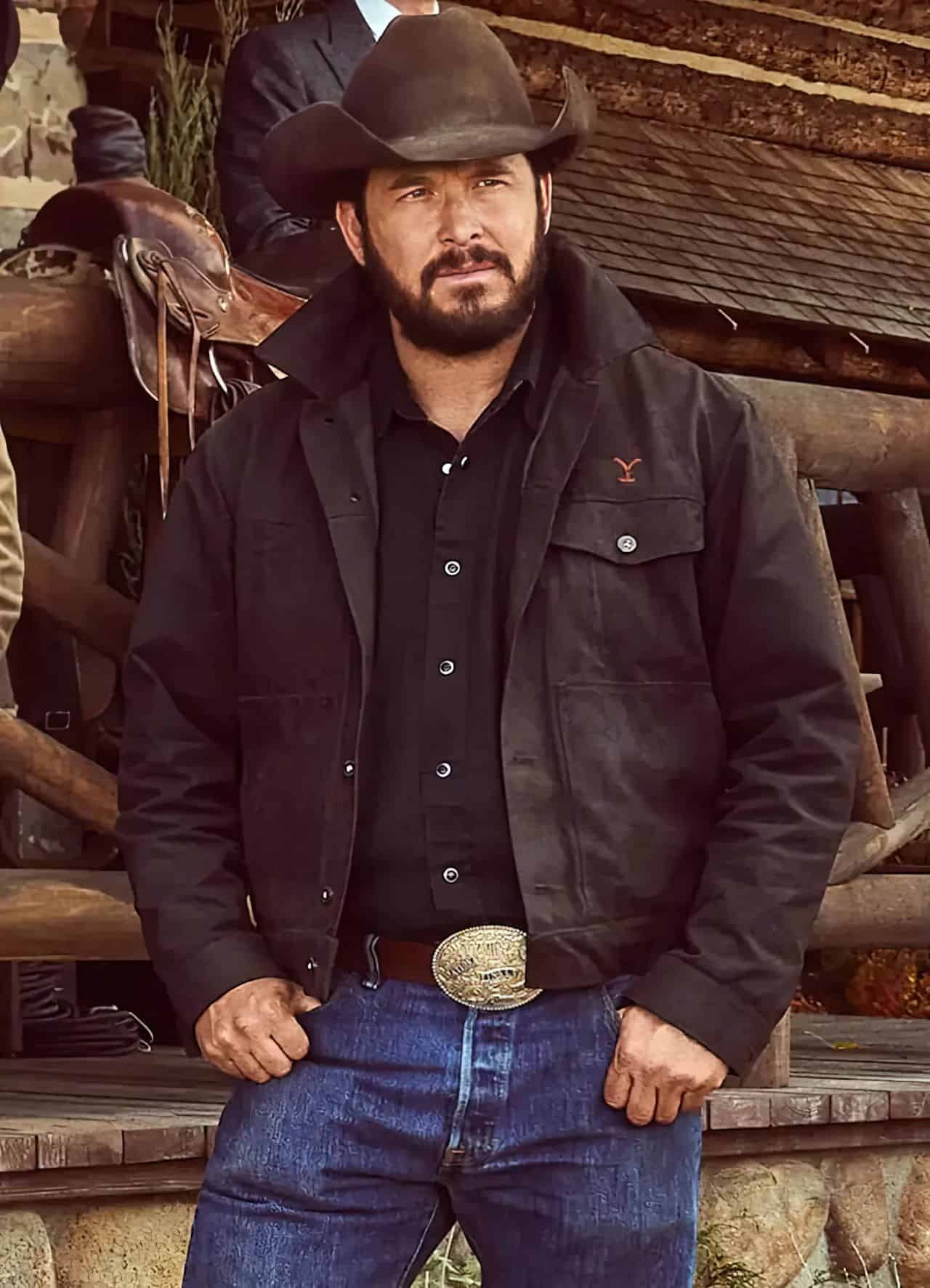 The first and foremost apparel in the list belongs to famous and beloved Yellowstone clothing we have all seen for the past four seasons. Yellowstone Rip Wheeler Black Jacket is made of canvas cotton fabric with a polyester lining attached to the inner shell. A buttoned closure, shirt-style collar, and four pockets are other significant highlights of the apparel.
We recommend going for a classic outfit in this regard by crafting the traditional alternation of black and blue. That means you can pair the black colored jacket with a pair of ocean-blue colored denim pants, and you are all good to go.

2: Ted Lasso Jason Sudeikis Track Jacket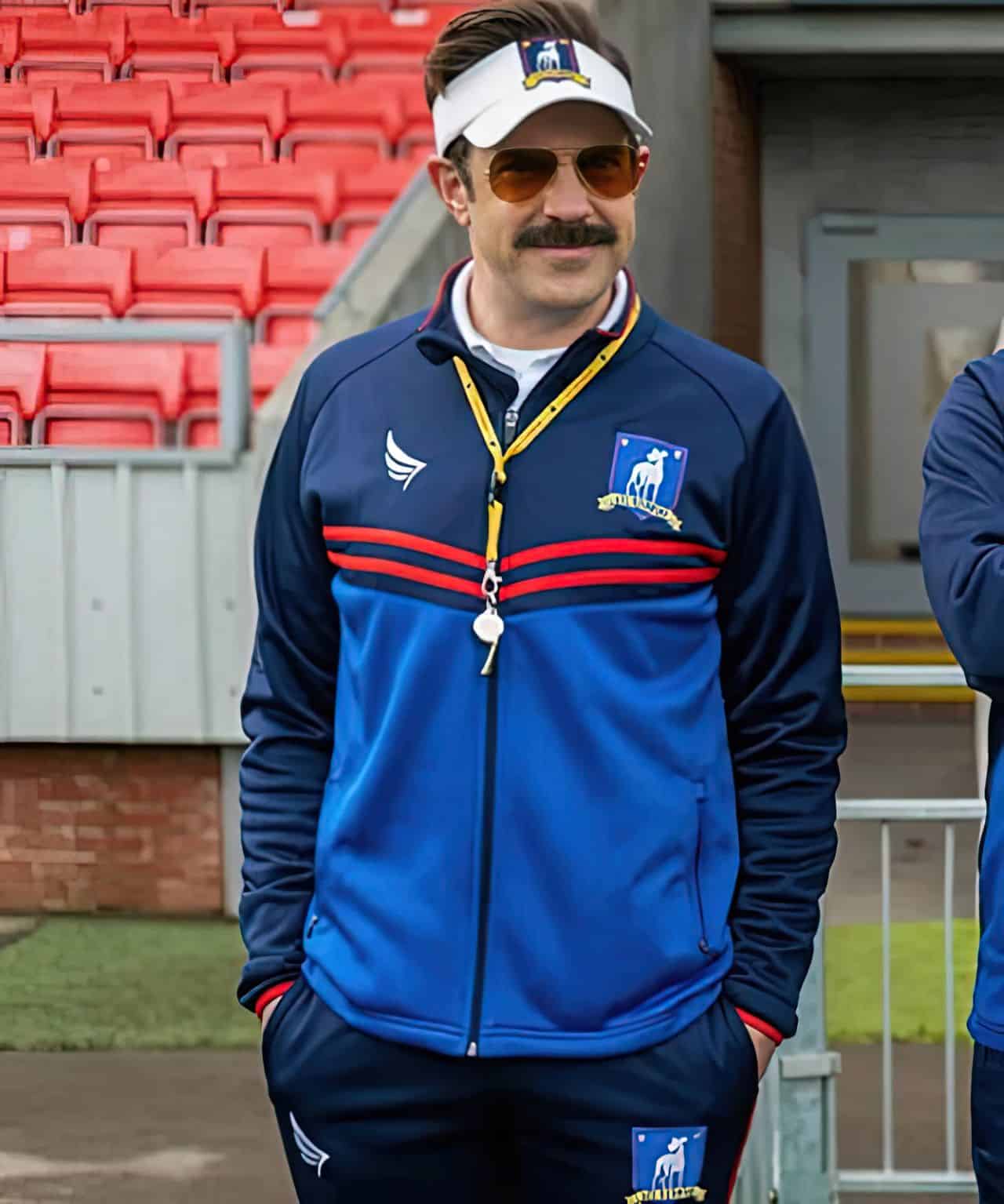 Last but not least, Ted Lasso Track Jacket is probably the most chilled and easy-to-go outfit on the list. The outer shell comprises high-quality polyester, whereas the inner shell contains viscose lining.
The apparel is perfect for you if you want to embrace an amazing look on your morning park trips. So, jog, run, exercise, or just walk, this outfit provides equal comfort on all occasions.
3: Men's Top Gun Tom Cruise Leather Jacket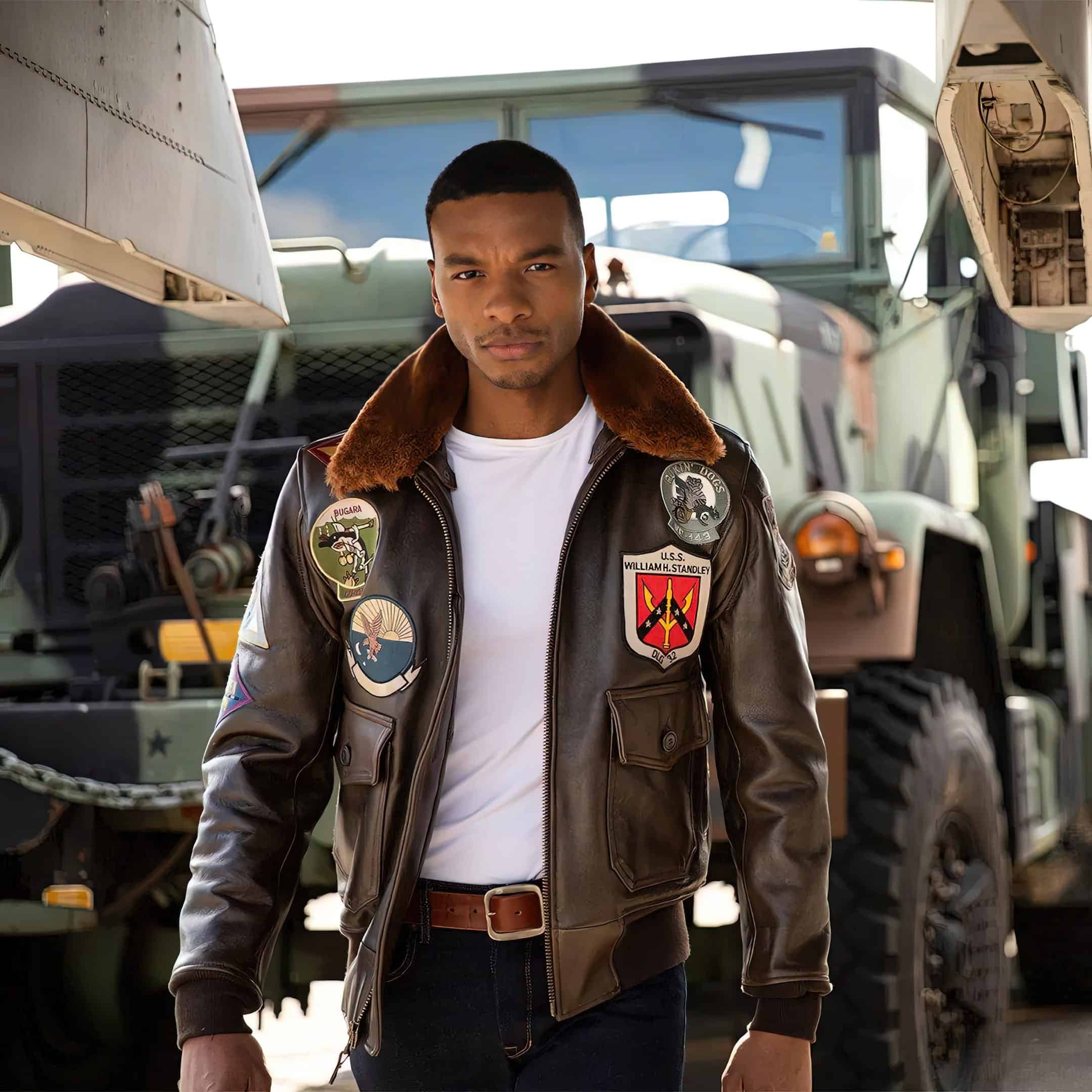 The Top gun series has granted us all an amazing piece of clothing to be worn on various occasions. This clothing piece is crafted from premium quality 100 percent genuine leather, which is perfect for freezing climates. In addition, you will also find quilted viscose lining, a smooth zipping line, and band style collar on the apparel.
If you are a college-going guy wanting to buy clothing pieces that can help you impress people on the other side. Plus, you can embrace it at formal events as well. Just make sure to get dressed in an accurate way.
For a casual look, put on the amazing jacket with a pair of blue denim pants and a casual half-sleeve shirt dyed in white. Or you can go with a formal style for dinner meetings and lunches. Make a match of the jacke with gray colored dress pants and a white formal shirt, and formal, and you are all good to go. However, remember, shoes are the primary thing people use to judge your personality. Hence they can either make or break your look. So make sure to put on accurate shoes with the jacket based upon which look you choose to go with.
4: Yellowstone John Dutton Brown Quilted Jacket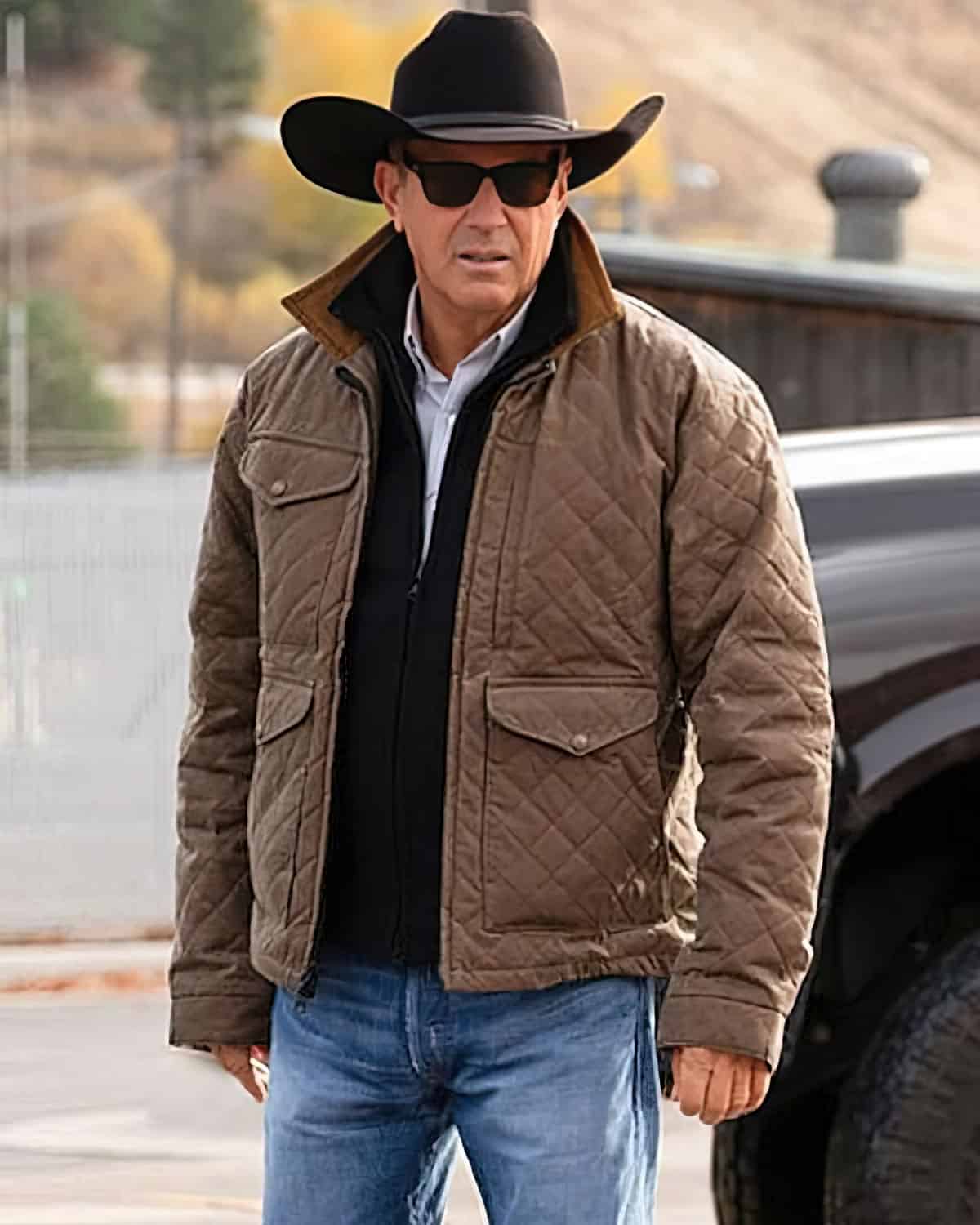 Being the head of the richest family of states, John Dutton wore many captivating outfits, among which the Yellowstone John Dutton Brown Quilted Jacket is a product worth considering
Made of canvas fabric dyed in coffee brown, this jacket obtains a bunch of pockets to help you carry your previous stuff, such as cash and cards. The full-length sleeves obtain tightly knitted rib cuffs, making sure you look amazing on all occasions
To step into the shoes of John Dutton, pair this amazing outfit with a pair of denim pants and any formal shirt with tall collars. You can also add a layer of the black colored sleeveless sweater if you live in an icy climate where the temperature falls below 0-degree celsius.
5: Yellowstone John Dutton Cotton Jacket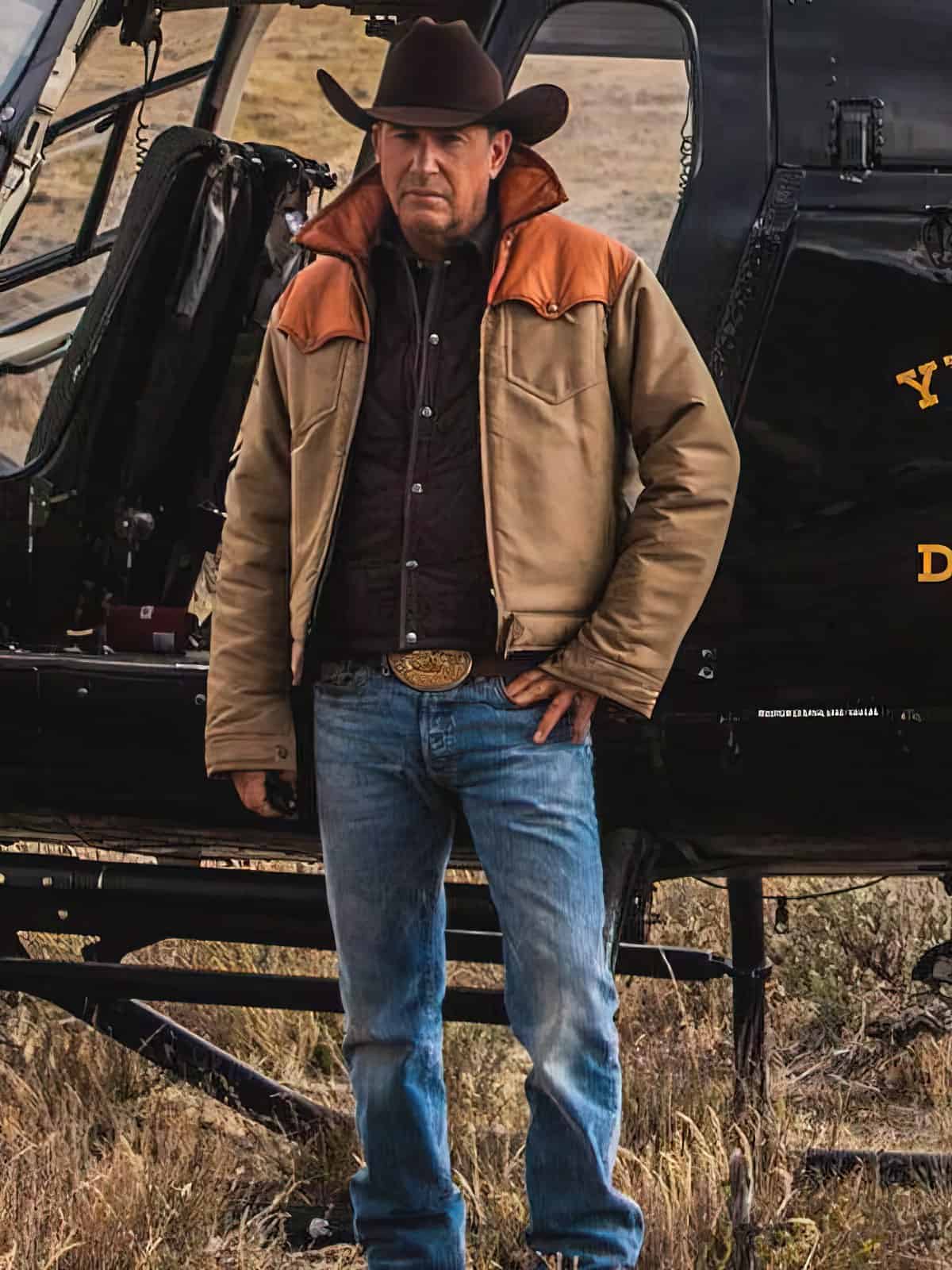 Another great option to consider in the wardrobe is the Yellowstone John Dutton Cotton Jacket. The apparel is perfect for people who want to keep everything decent and simple. Being crafted from brown-colored cotton, the ap[arel would be perfect for you if you live in a humid to warm climate.
Style the amazing Yellowstone John Dutton Cotton Jacket with a pair of black leather jackets and a pair of similar-colored gloves. Do not worry if you live in a colder climate, as you can always add multiple layers of sweaters and jackets until you reach your desired comfort level. If you don't own a pair of black colored leather pants, then you can always go with navy blue or ocean blue colored denim pants. They will look equally enchanting.
The bottom line
To conclude, leather jackets are stylish to look at and durable to keep. The content above discusses the top 5 leather jacket looks you can consider. So read carefully.