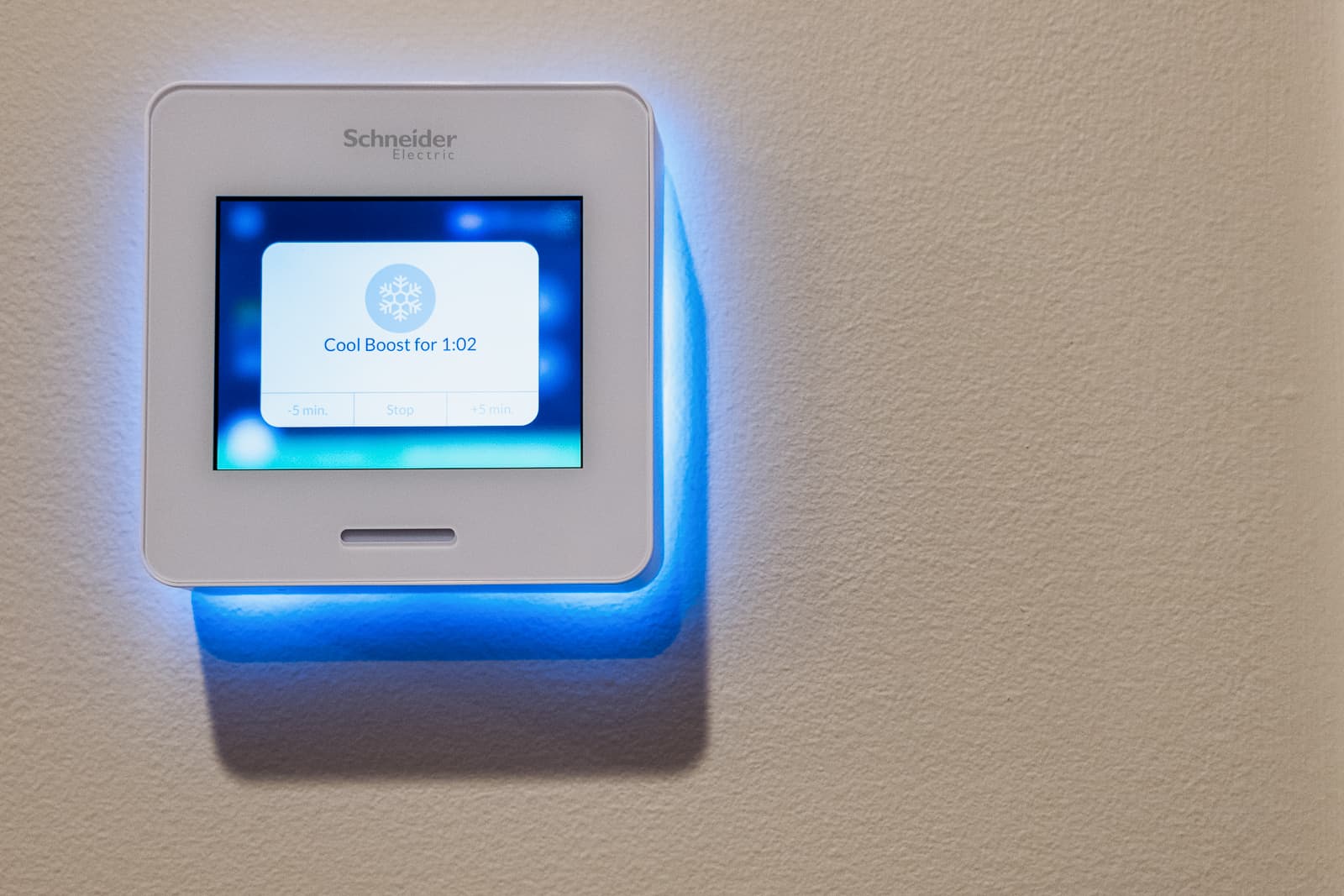 This is a sponsored post written by me on behalf of Schneider Electric . All opinions are 100% mine.
If you're like me, you wince every time you see a new bill from your electrical company. Especially in the summer and winter months, those bills can get expensive. Apart from saving money, we'd all like to make smart energy choices in order to create a better future for our families and the environment.
Life is busy, though, and it's hard to make monitoring energy consumption a priority while juggling everything else. Energy use in our house slowly spiraled out of control, leaving me feeling helpless.
I started searching for a solution that would help me take control of my energy consumption and spending. This led me to the Wiser Air Wi-Fi Smart Thermostat. It let me finally gain control my family's energy use—and I was able to do it right from my smartphone.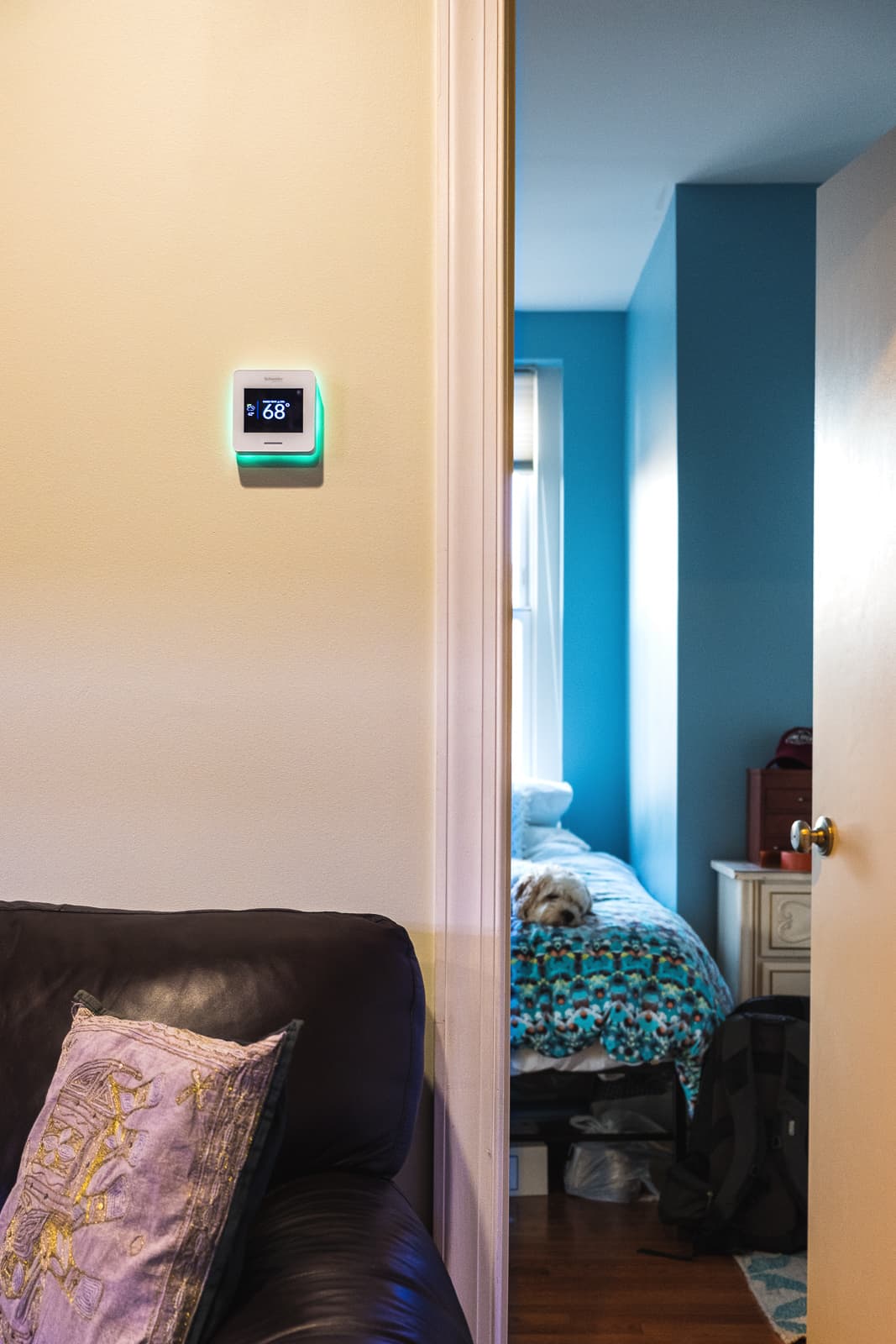 The Wiser Air is more than a smart thermostat. It puts you in control of your energy usage while monitoring and making adjustments to help you stay completely comfortable while conserving energy.
Easy Installation and Use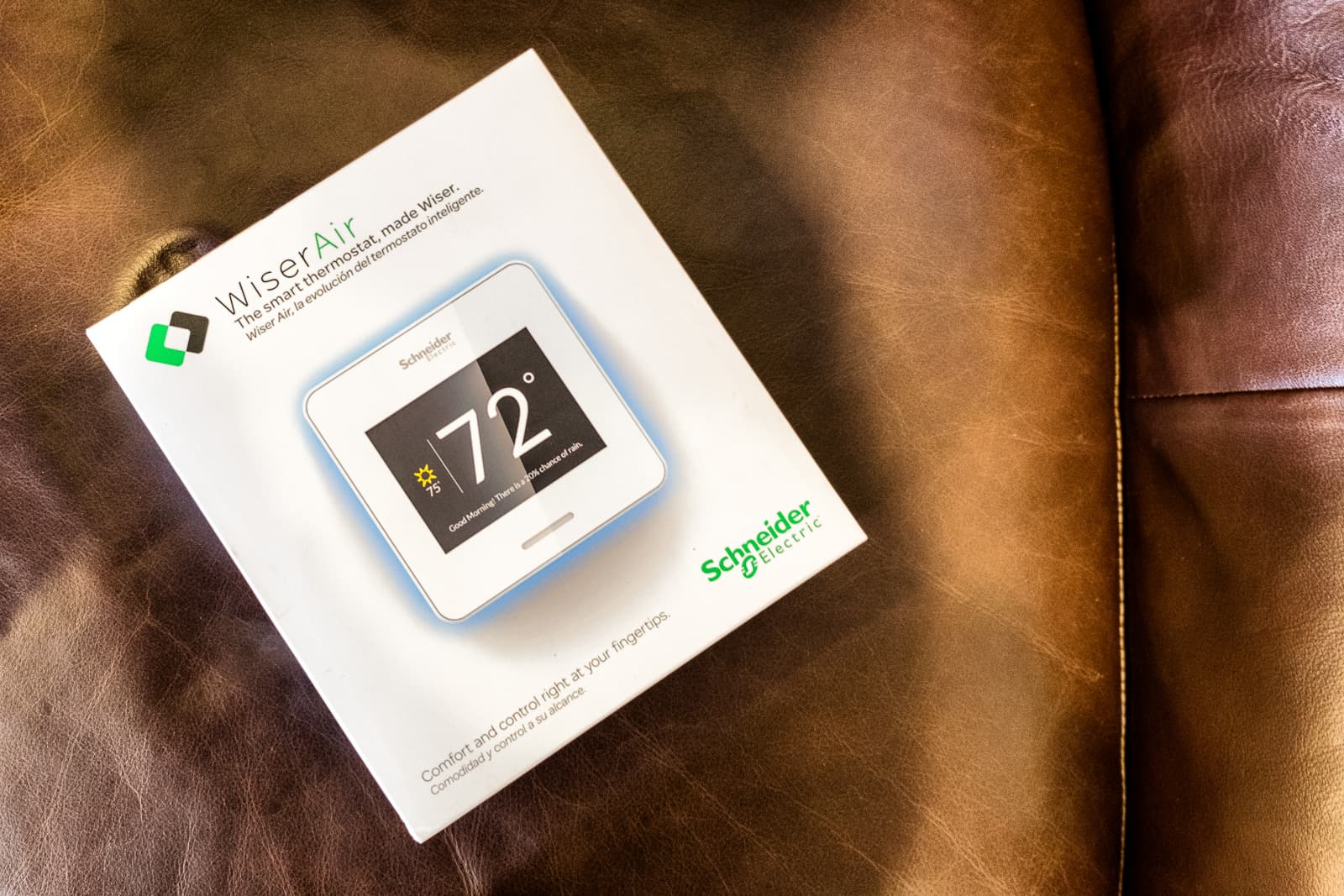 The guides featured on the Wiser Air website this a simple installation and setup. The wiring instructions (with photos included) were simple to follow. Then the Quickstart Guide had us up and running in no time. I synced my phone to the thermostat and was able to communicate with it as it began to learn our temperature preferences.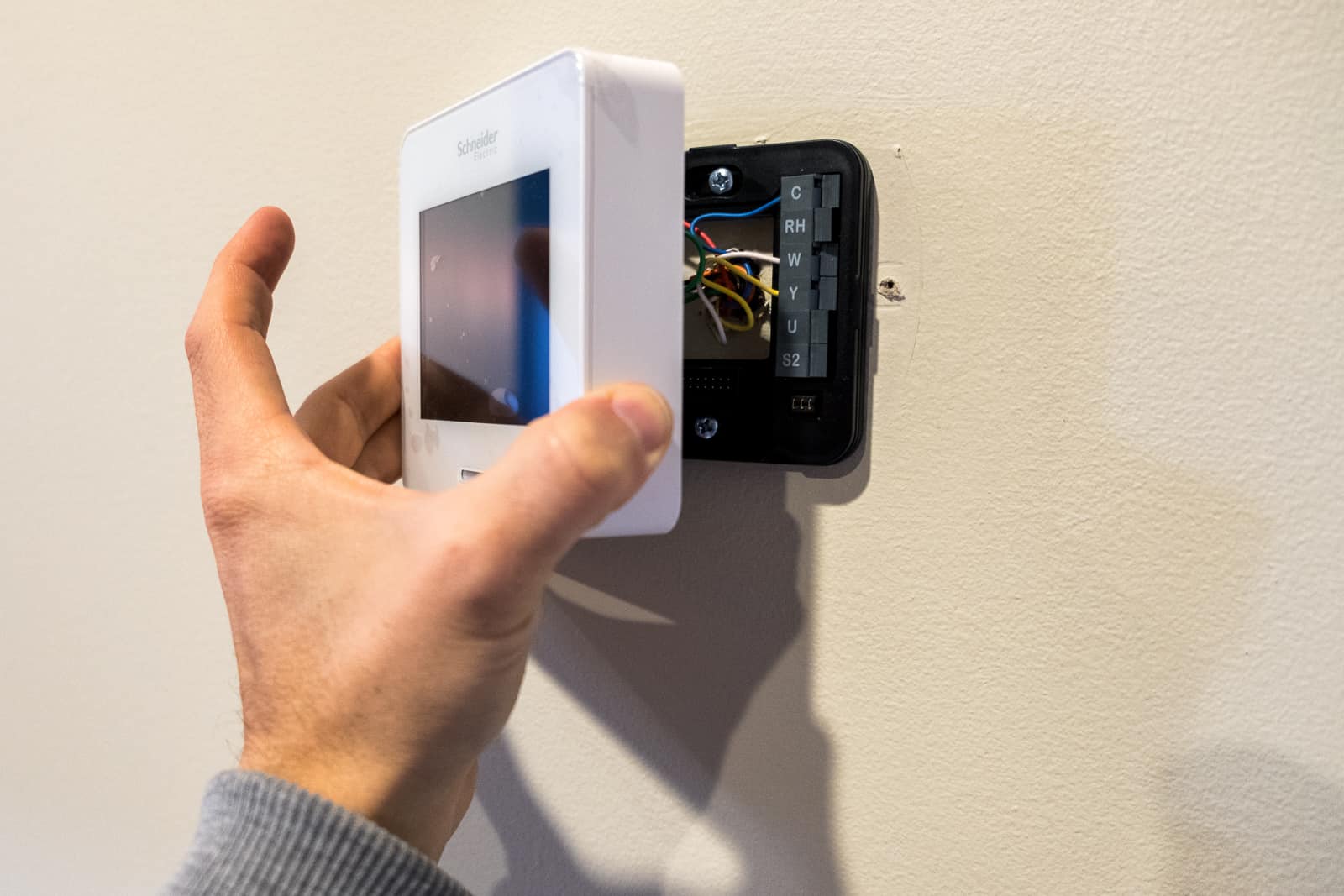 Interacting with the system is simple. Let the Eco IQ™ choose the right temperature for you. Instead of choosing an exact number, simply let the system know that you're feeling chilly or starting to sweat. Over time, it compiles information based on your interaction with it, as well as factors such as the thermal profile of your home, humidity, the weather outside and overall system run times. Eco IQ™ then uses this data to keep your home at a constantly comfortable temperature for you and your family.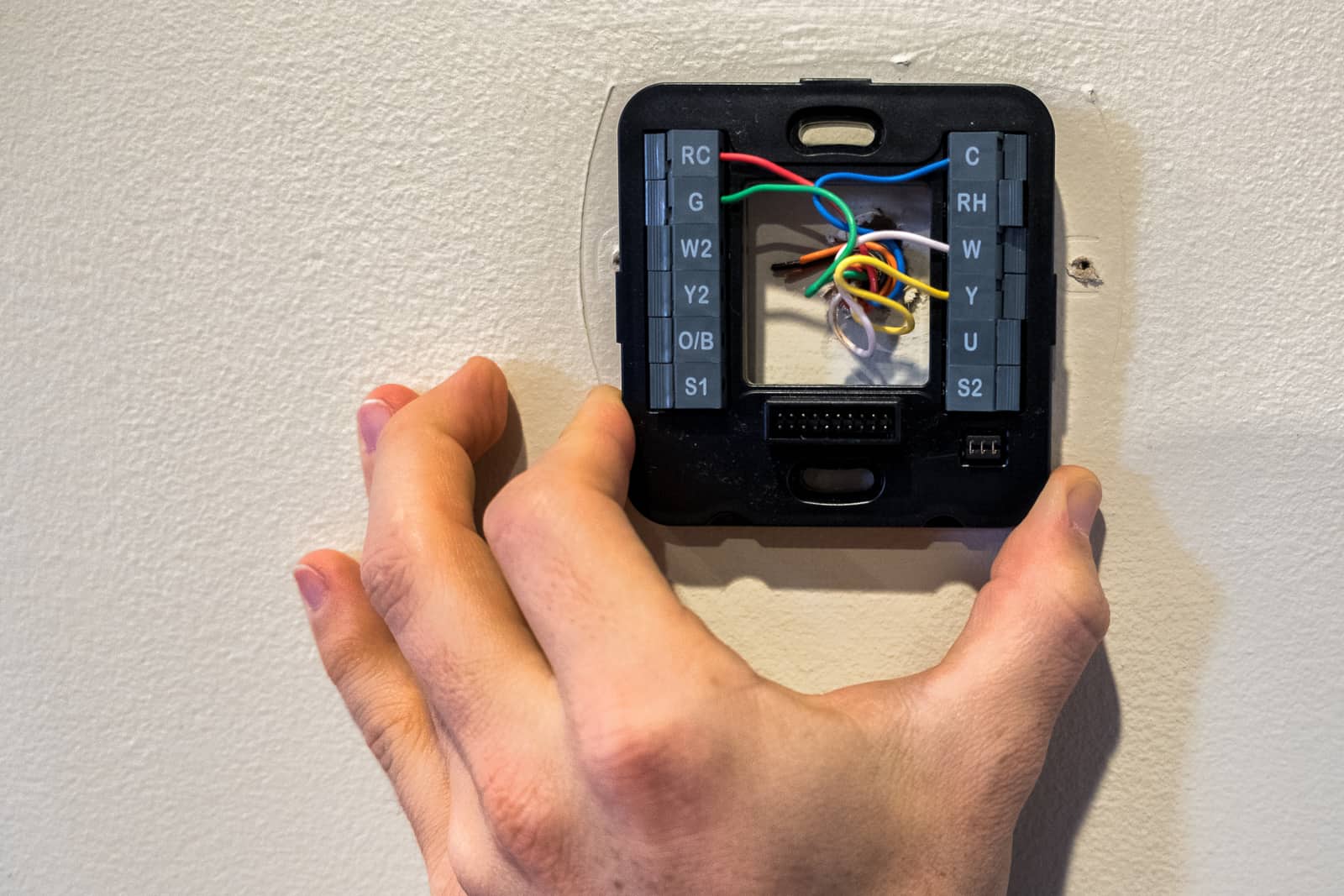 If you need a little extra warmth or cooling, use the Comfort Boost feature to temporarily alter the temperature without changing the carefully optimized schedule the system has created with its learning algorithms.
I'm always aware of what the system is doing because of its Wiser Pulse feature. It lights up blue when it's cooling, yellow when it's heating and green when Eco IQ™ is busy saving us energy and money.
It's easy on the eyes, as well, with its sleek, clean lines. We chose the white unit, but there is also a black one if it better matches your decor.
An App for Everyone
As a Windows phone user, I was finally able to rejoice, as the Wiser Air is the only smart thermostat with a Windows-compatible app. I'm pleased that I can log into it from my Surface Pro, as well. The Wiser Air app is also available for Android and iOS users.
Technology That Works
While researching new smart thermostats, I wanted to be sure I was investing in one that would truly be effective. The technology for the Wiser Air was developed by Schneider Electric, top-rated weather service and global specialist in energy management. Schneider created technology that's being used by sports teams in the NFL and Major League baseball, as well as utilities, airlines and other companies. When they need to make critical decisions about events such as games and flights that may be affected by bad weather, they rely on Schneider to help them make the right call.
In addition to this, Schneider specializes in developing connected technologies and solutions that help individuals and companies manage energy in ways that are safe, reliable, efficient and sustainable. I felt confident choosing the Wiser Air Wi-Fi Smart Thermostat and have been pleased with my choice ever since.
Where Can I purchase It?
The Wiser Air Wi-Fi Smart Thermostat is as easy to find as it is to install and use. Purchase yours on Amazon.com, HomeDepot.com, the Microsoft Store, New Egg or BestBuy.com.