You Can Do it
Here's something many don't realize when it comes to building a house: it's both more difficult than you could have imagined, and more easy and affordable than you may have expected. The key is twofold: patience mixed with perseverance. If you're dedicated enough, you will see the fruit of your labors.
One of the first things to consider is that no matter how carefully you budget your home building project, you're going to end up coming in over budget in all likelihood. That's a key aspect of construction many don't realize: oftentimes, unexpected things push you over your budget. So what you want to do is over-budget initially, and hope it evens out.
Next, you want to look at sustainability. What kind of options can you construct into your home which will curtail its cost when completed? You're likely going to have HOA fees, property taxes, utilities, and other things to contend with. How can you cut down their impact?
The Sustainable Angle
One way is by installing green energy solutions. You can get a 5.1 kWh solar energy system purchased and installed for around $5,000, if you do it yourself. You may want to coordinate with the roofers you use, however, to make your installation of solar panels more integral.
Panels need to be replaced about every ten years. If you can make the roof with a kind of plug-n'-play option, then this replacement process will be easier. Additionally, such panels can act as more protection and installation against the elements, preserving your roof itself.
For such a job, you'd want professional roofing specialists who have seen situations like yours, and can not only build you a conventional roof, but help you augment it.
Plumbing Considerations
Regardless of your sustainability, however, you're likely still going to need some form of waterworks installed on your property. Even if you have a well dug on the premises to avoid being tied into any form of city grid, you'll want experts to help ensure all the piping is properly done.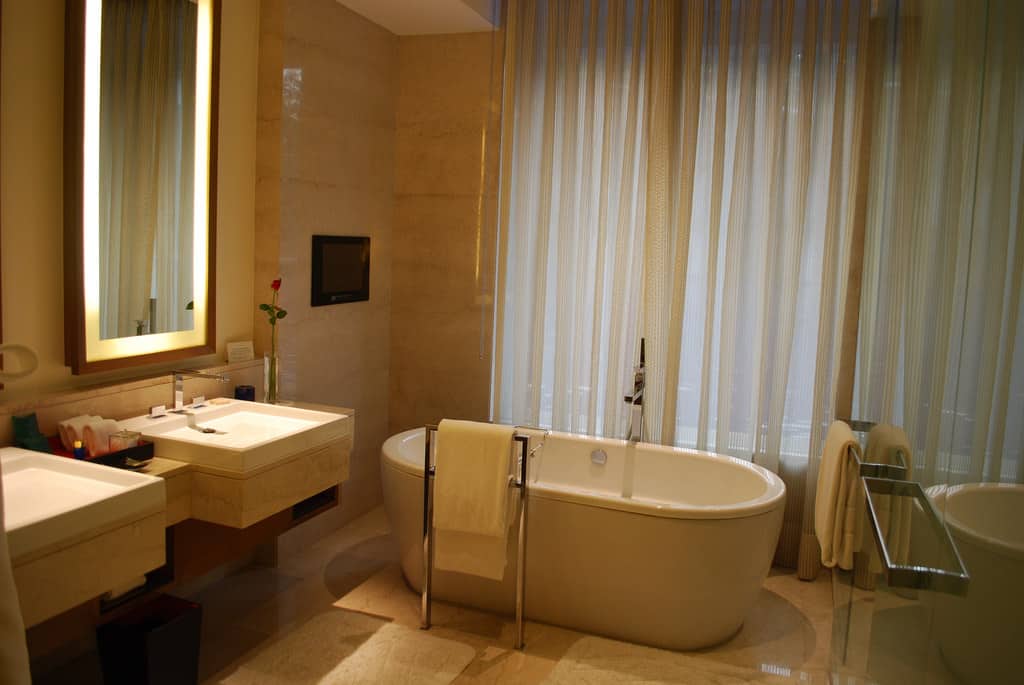 If you're looking for a plumbing fix, start browsing online. Many of them list services like… "…fix clogged drains, clean up sewer lines and…also provide plumbing services for commercial businesses and buildings for things like plumbing installations, frozen pipes, leaky pipes, and water heater repairs."
Vendors like these can help you accomplish what you set out to while remaining within your budget. You may even find you have a bit of a surplus if you plan carefully and do your homework beforehand. If you do, it could be the right time to add some special addition to your home.
Possible Surplus Spending And Routine Home Maintenance
For those looking to do something interesting, adding a deck can make a real statement. This can be of great use when entertaining outdoors, and it can also provide your home with additional property value and visual elegance.
Even if you're not building a home from the ground up, working with vendors who are cost-effective and known professionals in your local area can help you avoid expenses which come from cut-rate vendors or inexperienced construction.
Additionally, as you own any home, you're going to need to make some home building improvements. So save by doing the jobs you know you can do, and then save even more by outsourcing to experienced vendors for everything else.