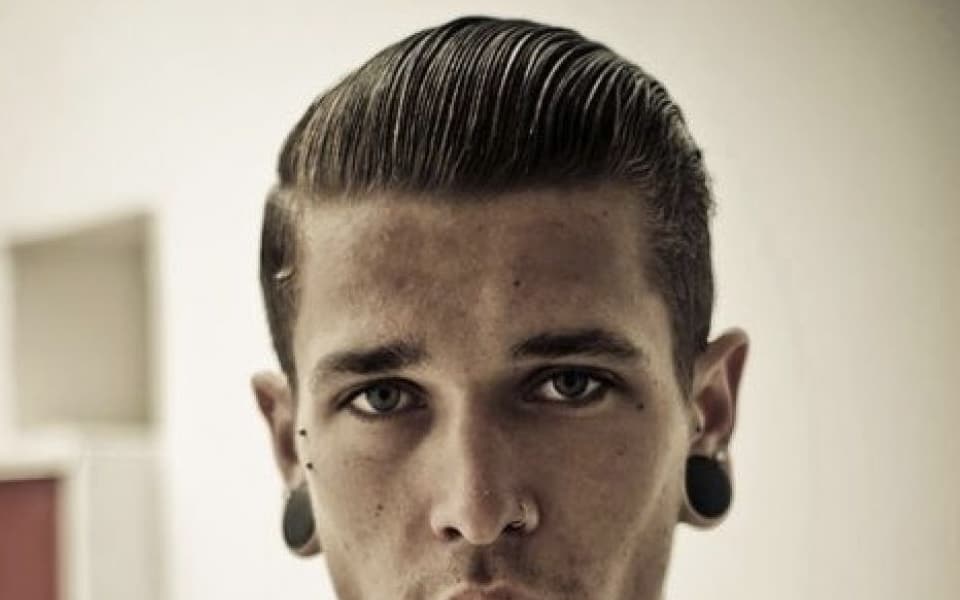 If you've been toting around the same hairdo for the past decade, it's time to change things up ahead of the holiday party season. Unless you're on the cutting edge of everything trendy, it can be an intimating prospect to make a semi-permanent change like trying a new hairstyle (you can't exactly take it off at the end of the day like an ugly Christmas sweater). It's especially tough to get comfortable with the idea of a new 'do when you'll be premiering it among large groups of friends, co-workers, and family, but our guide to the latest and greatest fall and winter hairstyles for guys will have you drawing stares and compliments from every corner of the room. And who knows? Your new look might even land you under the mistletoe.
Millennial Curtains Are Back, Alright!
All good styles fade away and eventually find their way back into the mainstream. Such is the case with "millennial curtains," a hairstyle that hearkens back to the days of the Backstreet Boys and other 90s boy bands. The current style isn't high and tight curtains, though – it's long and loose in the front. A skilled hair stylist will be able to texture your hair to give it an updated curtains style if you already have the length. If you're growing it out, they'll shape it appropriately so that it will look great as it grows.
Rock a Tousled and Textured Crop
If you aren't sure if you'd like your hair long or short, why not have your cake and eat it, too, with a textured crop? This look has your hair buzzed high and tight on the back and sides with a longer fringe in front. You can ask your stylist to cut your bangs straight across or texture them for a more messy, just-fell-out-of-bed look. Either way, the textured crop is a sure way to stand out this fall and winter.
Go Classic and Slick It Back
From Zac Efron to Ryan Gosling, the slicked-back hairstyle is one that's a constant hit among Hollywood heartthrobs. So long as the ladies dig it, it doesn't seem like a bad style to try out. One of the best things about this hairstyle is that it perpetually looks great whether you're at a black tie event or a casual cocktail party.
Looking for ways to play around with your new cool weather 'do? Go to https://www.ellisons.co.uk/hair.html for products and inspiration!