Introducing the Instant Pot Duo Crisp + Air Fryer
After eating what felt like rubber for most of my life, I felt it was time for a new method to cook my fries. That's when I stumbled across some very positive reviews for an elite air fryer that would be exactly what I needed.
Instant Pot's Duo Crisp + Air Fryer is America's number 1 most loved multicooker – and for good reason. Whether you're super into cooking and need a dozen functions and options to sizzle up and serve your favorite dish; or you're like me and you're just sick of tasting silicone sticks instead of fries – seriously, it's like bark but with less flavor – then this fryer is precisely what you need.
What features make this an Elite Air Fryer?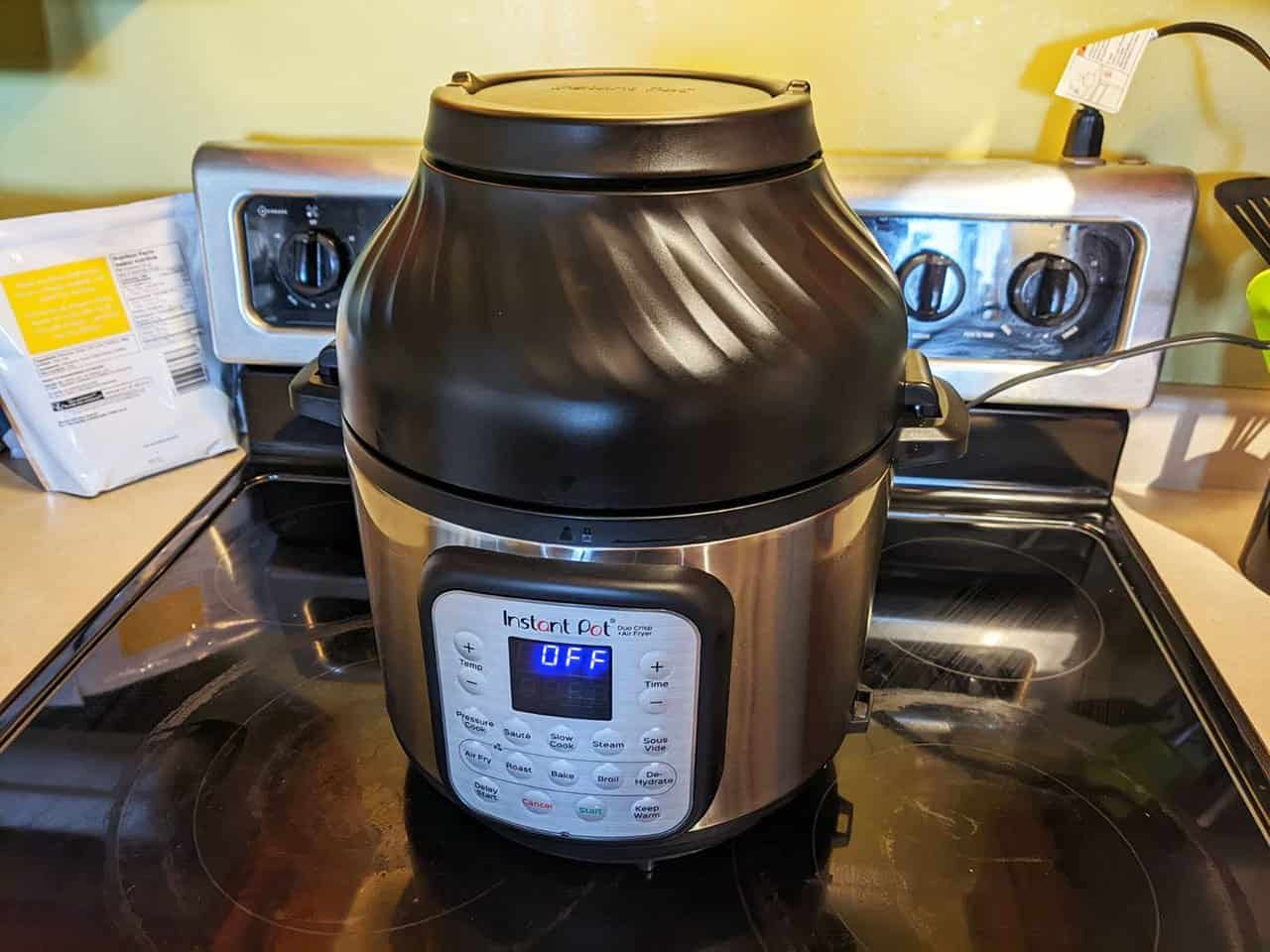 The 11-in-1 functionality does far more than you could hope for, and goes above and beyond. The Instant Pot alone has many creative options, but this one swaps out the pressure cooker lid for the air fryer lid for some innovative cooking possibilities right at your fingertips. For me though, I just want to cook my French fries, but I found out quickly that it's still got me covered because the bright display, alongside the easy to use controls and icons made it easy to grasp.
Again, this is coming from someone with little knowledge of the kitchen arts and crafts, so this toy is likely to be a lot more useful than I'm letting on – and I had my thrill with it for sure. The pressure cooker lid on its own offers six wet cooking functions to choose from:
Pressure cook
Sauté
Steam
Slow cook
Sous vide
Warm
I'll admit I only know what half of those mean, so I've only used half of them until I decide to Google the others, and it's been a blast with just those three – both figuratively and literally because those fries are a-cookin' faster than a rocket ship. Except on slow cook, because, duh.
The Air Fryer on the other hand, is a little different, with five cooking options:
Air fry
Roast
Bake
Broil
Dehydrate
That last one makes me feel dehydrated because my mouth is watering just thinking about it. Definitely try fries in this thing – it's like the only thing I've cooked in it and I rate it. Highly. Anyway, you can save a lot of time by air frying or pressure cooking some great healthy meals. Plus, the air fryer lid lets you roast and bake to yield incredible results without the use of more energy than you're willing to spend. Added bonus of your kitchen not heating up like a volcano in the process. Good stuff.
Now the moment I've all been waiting for: the deep fried taste and texture without an excessive amount of oil. The EvenCrisp technology will without a doubt ensure a golden finish, and extra crispiness. This elite air fryer is a much healthier way to cook French fries, onion rings, or chicken wings than what I've been doing in the past. By a mile.
Extra features
Got a dishwasher? No problem, because interestingly enough, the pot, air fry basket, and broil/dehydrating tray are all completely dishwasher safe so you'll have no worries about cleaning it. I don't have a dishwasher because I spent my money on this instead, but I'm not disappointed so that should tell you enough about this air fryer.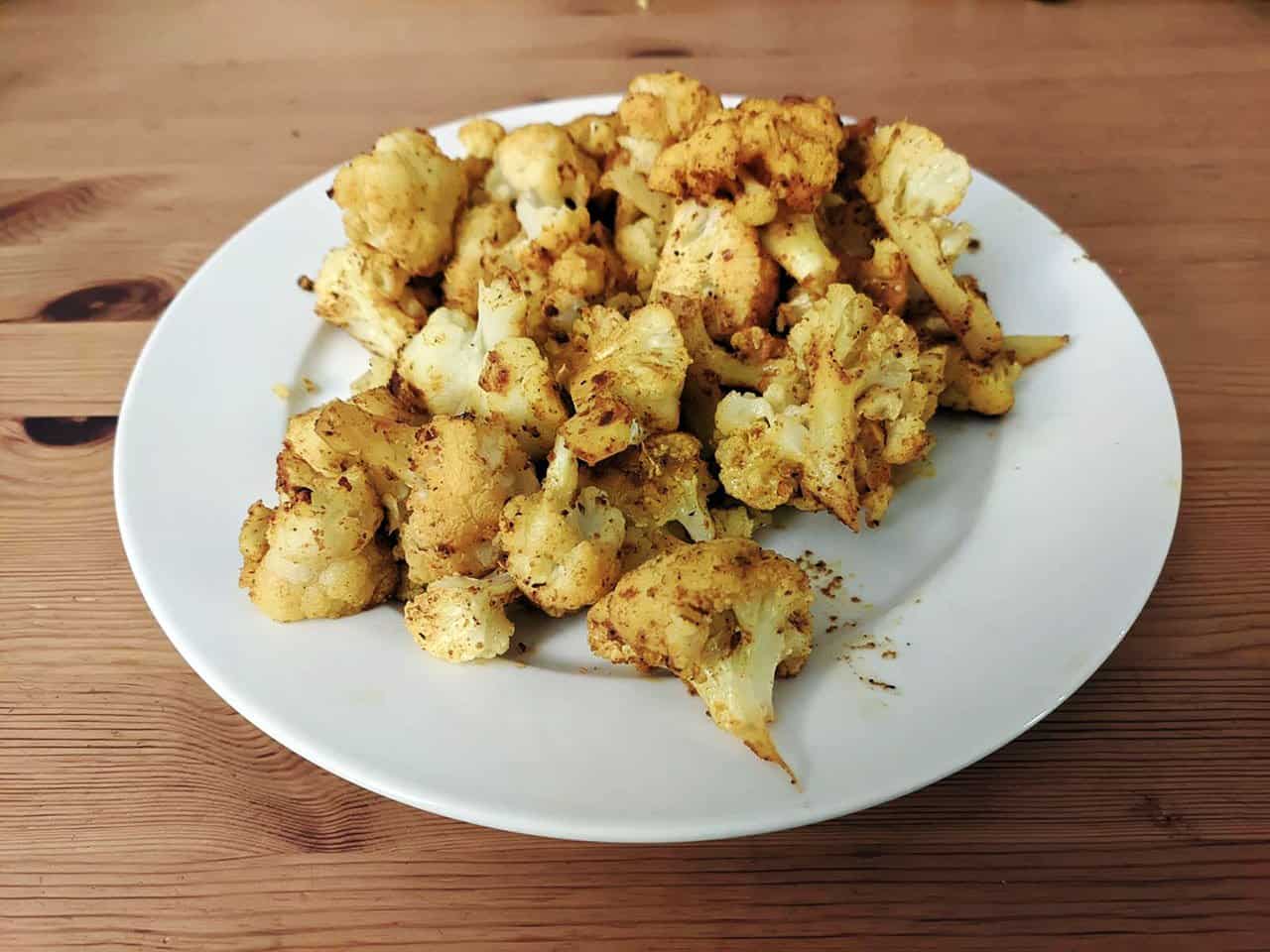 The dry and wet cooking function buttons are on the control panel on the front of the air fryer, grouped together for easy access. Your favorite cooking technique is chosen at the touch of a button, and it's all quite simple to access whether you're a novice, master chef, or anywhere in between.
This elite air fryer comes with a twelve month warranty, just in case it implodes. It won't, but just in case. Who wouldn't want an air fryer that's implode-proof?
You can pick one up on Amazon or a number of other retailers.