We all have wireless devices like wireless ear buds, power banks, and other daily essential technological devices to get us through the day but they all need to be charged separately and it's hard to stay organized. Some of these items might even me misplaced and go missing for a few hours or days. The Xamen Vault has been created to keep all of your daily use devices together in one place and enables them to be charged at once. The Xamen Vault is a fingerprint locked device that keeps all of your daily essentials together.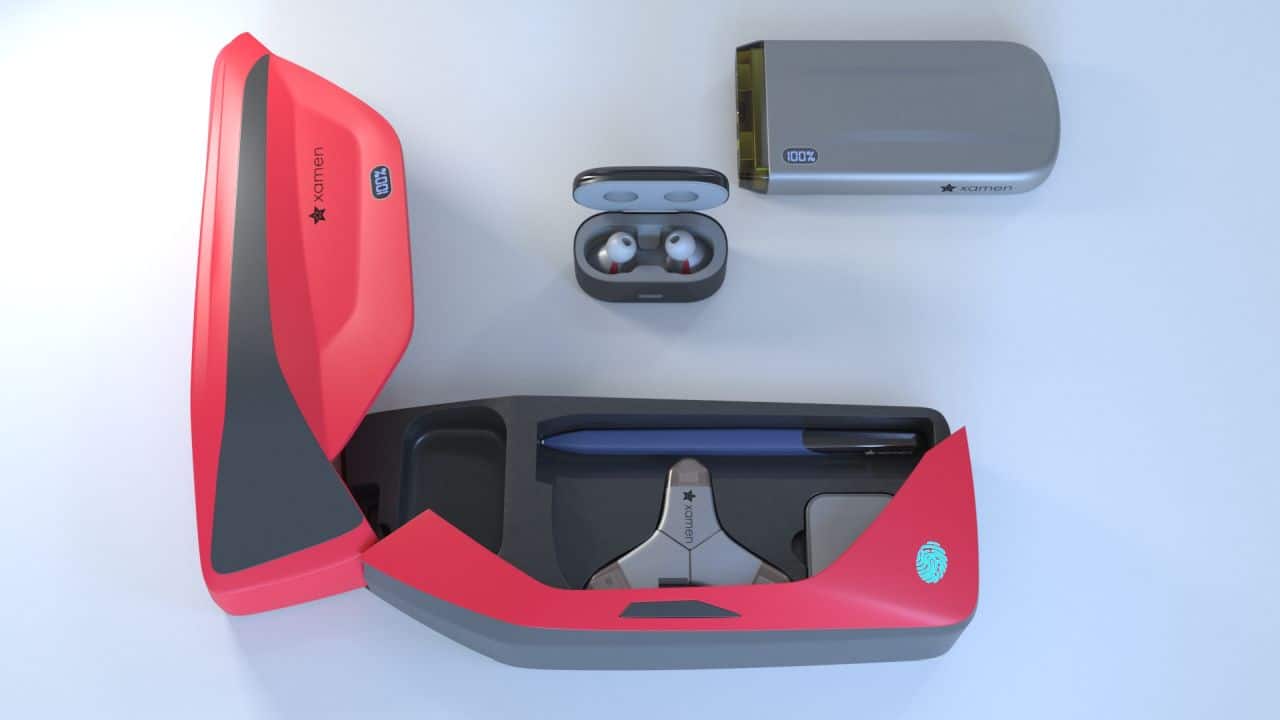 The Xamen Vault is a TSA approved 12-in-1 device made for travel and daily use which includes true wireless ear buds and charging case, the Xamen stylus, a Bluetooth tracker, a power bank of 30,000mAh which can charge multiple devices, 128GB USB flash drive, and a multi-functional 4-in-1 USB.  The Xamen also includes software to organize your life a little more, one-click access to Google Drive and an intuitive app to integrate all devices. It's like the Swiss Army Knife of technology according to the CEO of Xamen. And everything is made from ocean recycled plastic.
Through the app, you can also be alerted if your device is left behind and you can track it if it ever gets lost, stolen, or misplaced. The Xamen Heart software is a performance operating system, provides super fast photo and video extraction, and is an anti-virus system to keep bugs away.
This versatile gadget can make life easier and give you all the tools you need on a daily basis. You never need to worry about losing power on any your devices because of the powerful power bank that will always be on hand.  The Xamen Vault is currently being crowd-funded on indiegogo.com and they are offering some discounted prices during their campaign. The vault costs $199.