Recently, more and more people have been taking steps toward reducing their carbon footprint – trying to buy less, use less, and remain conscientious of habits that might have a deleterious effect on the environment. But then Christmas rolls around…
It can be very difficult during the holiday season to be "zero waste". The whole point of the modern day holiday season is buying superfluous stuff for people, and the bald fact is that those people might never use that stuff. Gift giving, if done for the sole purpose of giving and receiving stuff, can be quite wasteful. But it doesn't have to be that way – the new trend in gift giving, called "experience gifts", allows you to still give a thoughtful, meaningful present without adding to the mountain of waste.
Simply put, experience gifts are non-physical presents that the recipient experiences (rather than owns). They could be activities, lessons, entertainment or services. To get you started on thinking about the perfect experience gift for your loved one, here are six of the top gift ideas.
Axe Throwing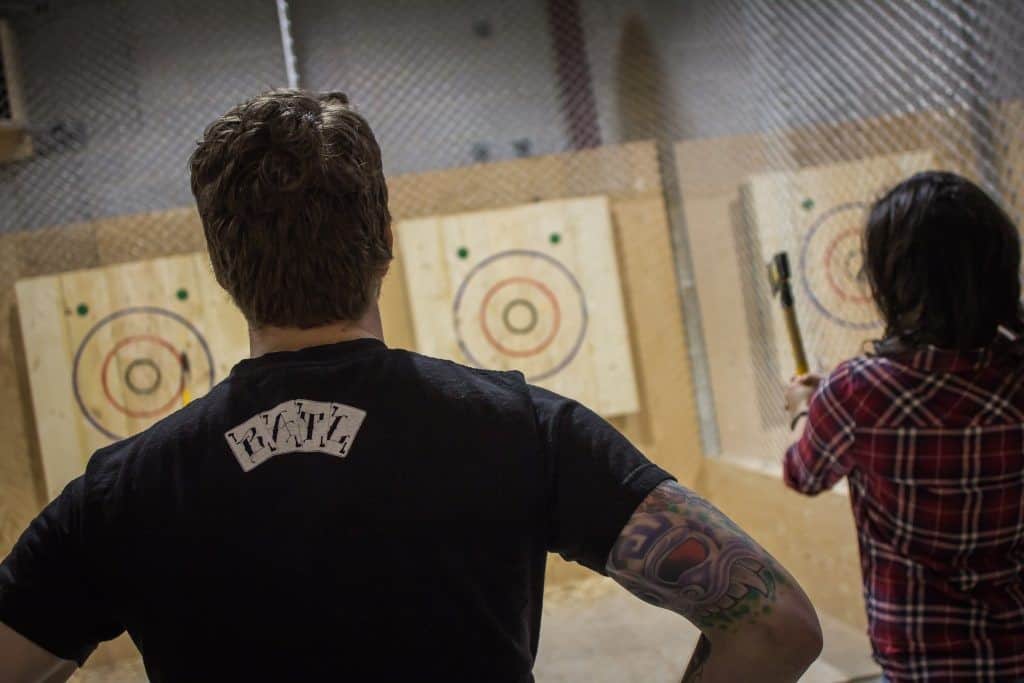 Do you have a thrill seeker in your life, or someone who just loves trying new activities? One of the hottest new sports to emerge in the last decade is "axe throwing". It is exactly as it sounds: you throw axes at a bullseye painted on a wooden target. It's wildly fun, mixing an exciting new skill with some competitive flair. This Christmas, give the gift of an axe throwing lesson or a league membership – the largest and most well respected axe throwing league, called the Backyard Axe Throwing League (or BATL for short) has locations all over North America, and offers league memberships as well as axe throwing gift cards.
Drum Lessons
Young or old, male or female, rock or hip-hop – everyone secretly wants to play the drums. It may not be as popular a music lesson as, say, the guitar, but that's precisely what makes this gift unique and fun. And as with axe throwing, drumming can be a great way to get out some excess energy and frustration, so it is perfect for the student or office worker in your life. You can use this Music Teachers Directory to find the right drumming instructor in your area.
If you are going to gift drum lessons, you may also need to think about what equipment is needed. From a drum set to a drum machine guitar pedal, they will need quite a few things to get started.
Indoor Skydiving
Skydiving doesn't exactly reduce your carbon footprint, since it takes a good amount of fuel to get sky-high, but you can settle for the next best thing: indoor skydiving. Strap your loved one into a vertical wind tunnel and watch as they mimic the experience of free falling to earth. Appropriate for all ages (4 and over, usually), indoor skydiving combines the thrill and feel of skydiving with none of the danger or waste.
Movie Theatre Pass
For the film buff in your life, forget buying old DVDs or books on movies that will just gather dust on the shelf. Get them front row seats to the latest and greatest in movie entertainment with a Cineplex Gift Card or a gift card to your local cinema. Whether they go for big blockbusters, indie rom-coms or arthouse pictures, a movie pass is perfect, since it lets them decide what to see.
Escape Room
Not all experience gifts need to be solo experiences; some, in fact, can be gifts for you and the recipient, or group gifts. One such experience gift is an escape room, those experiential puzzle rooms that have been popping up in cities and towns across North America the past few years. They force you to cunningly work your way out of a locked room using only the clues contained therein, and can be a great bonding experience or teambuilding exercise for two or more people. There aren't really any escape room chains yet, so you will have to look up escape rooms in your area to find out if they offer gift cards.
Cooking Class
There's that old biblical proverb that goes, "catch a man a fish, and he eats for a day. Teach a man to fish, and he eats for a lifetime". While people mostly get their fish from the supermarket these days, you can give that special someone the gift of learning to cook!Learn to cook Italian pasta, or Japanese sushi, or hone your Chinese wok skills – the possibilities are endless. If you are getting this for your significant other, this really is a selfish gift; ultimately, you get to reap the delicious rewards too!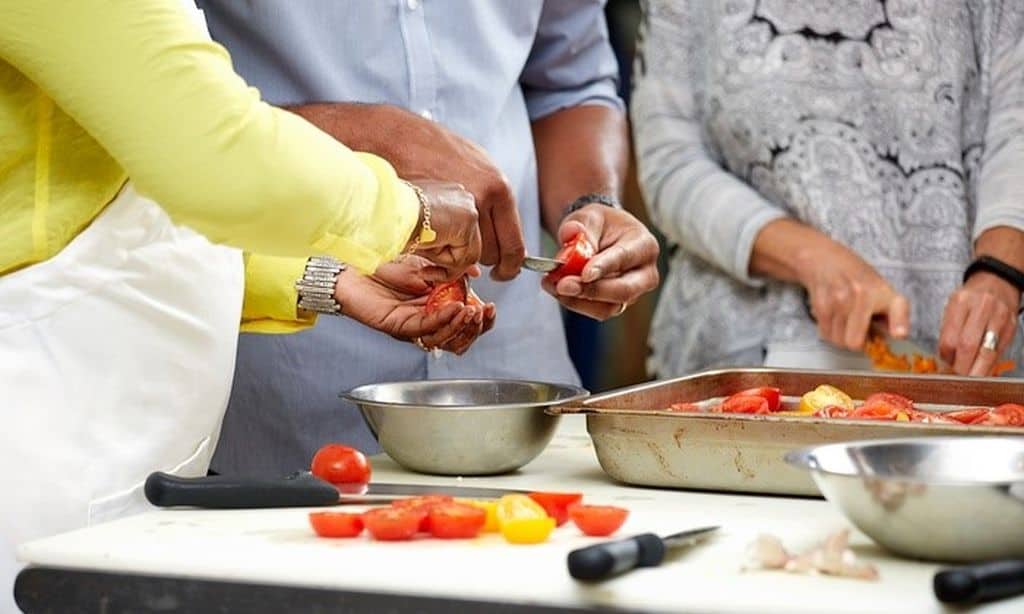 Experiences might not look all that impressive sitting under the tree – they often take the form of a card or note – but these gifts are sure to wow that special someone come Christmas morning. This year, ditch the junk and go for a present you know they will enjoy!