Decades after his final retirement from professional basketball in 2003, Michael Jeffrey Jordan is as much a myth as he is a man, with an incalculable impact on sport and culture at large.
His name and monikers are staples of professional sports in general, whether we're speaking about Air Jordan, His Airness, or MJ. But, behind the name's cultural influence, the man born in Brooklyn, New York, and raised in North Carolina was extraordinarily complex.
Stemming from his extreme competitive spirit, MJ had a passion for gambling that was much more than casual. However, gambling was a radically different industry back when Jordan was in his prime, before the internet, genuine awareness, or the opportunity to play with an edge like the 10 free no deposit bonus.
Let's uncover how the Chicago Bulls legend interacted with gambling and how it impacted his career!
The Jordan Brand: Why Was He So Important?
Any story associated with MJ is crucial to the sports culture discourse since his brand was synonymous with the NBA during his playing days.
For those aware of what he represented as a basketball player, it's no surprise that any Michael Jordan gambling story is endlessly appealing. For those who don't know why he was so big, let's break down some of the reasons why he became such a titanic name.
MJ, The Basketball Player
Famously, Michael Jordan's legend profile on the NBA website states that, at least by acclamation, he is the greatest basketball player of all time. His 2009 enshrinement into the Professional Basketball Hall of Fame is one of the ultimate pieces of proof.
The 5x NBA MVP got drafted into the historic 1984 NBA Draft and started dominating from his rookie season. After an injury-related setback during his sophomore season, he continued his unprecedented ascension while playing at a position (shooting guard) that was not previously associated with league domination.
Reading the Michael Jordan stats on Basketball Reference shows how incredible his numbers were, but the eye test was more revealing. MJ was the gold standard of basketball, both offensively and defensively, and everybody wanted to be like Mike.
However, the road to success is challenging, even for someone as talented, skilled, and dominating as Jordan. Somehow, as discussed in the next point, it worked even more in favor of his brand.
Air Jordan, The Cultural Icon
We were alluding to the fact that Michael Jordan was the NBA's protagonist and its hero. And, as in every good and captivating story, there must be a hero's journey – for MJ, this journey was towards the NBA Finals.
His road towards becoming a champion went through the notorious 'Bad Boys' – the late 80s Detroit Pistons. As his trials and tribulations grew, so did his mythos as the NBA's main character, whose journey finally reached the mountaintop when the Bulls won the 1991 NBA Finals.
By the time Michael became a champion, his cultural impact was indescribable for reasons transcending his basketball skills. He became a fashion icon with his famous hoop earring, his trendsetting baggy shorts (a change of the gear paradigm), and his ability to make a clean-shaved head a cultural statement.
Finally, the key element that everybody knows, loves, and covets: the Air Jordan sneakers! What Jordan wore during games was a cultural phenomenon whose influence we still feel.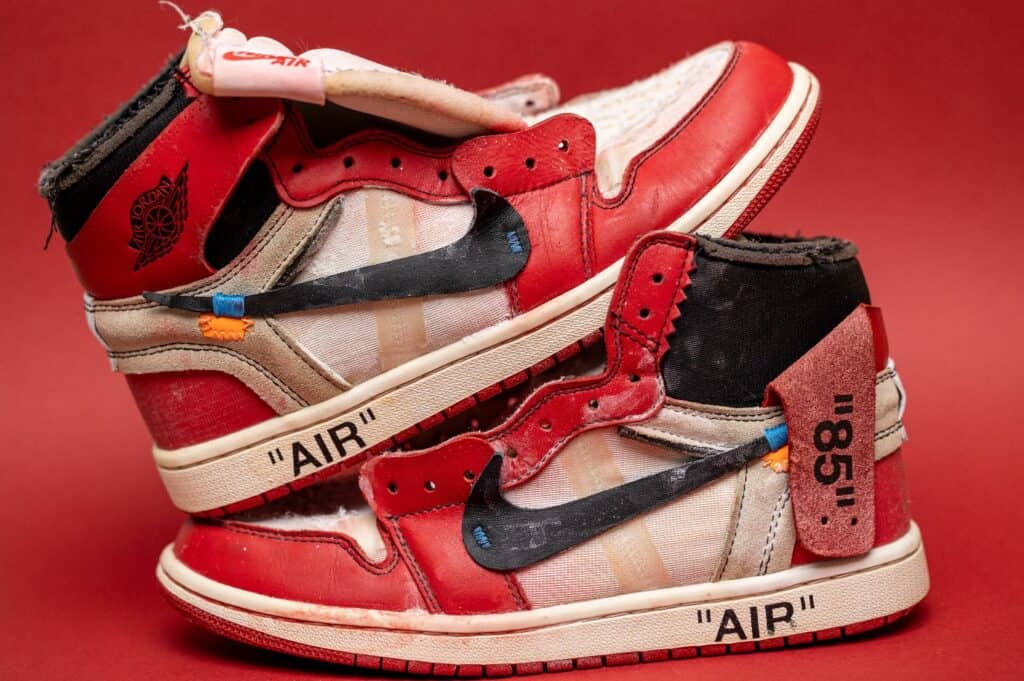 Accounting for all these elements, it's no surprise that Jordan's relationship with gambling was more than an athlete doing something somewhat taboo – it was a global story of endless interest.
Jordan's Relationship With Gambling
According to fellow NBA legend Charles Barkley, Michael Jordan, Scottie Pippen, and Charles himself used to play cards all night during the 1992 Olympic Games.
In another similar testimony from 1993, Richard Equinas, a businessman and notorious gambler, Jordan lost close to a million dollars in all-time wagers across their relationship as golf rivals.
Safe to say, Michael Jordan's competitive spirit and enormous wealth led him to increasingly ostentatious gambling displays. His aim of proving himself as the ultimate conqueror of any competitive activity, even when based on luck, made him more than susceptible to overzealous gambling.
It came as no surprise when Michael Jordan, still competing in the 1993 Eastern Conference Finals, appeared to be playing blackjack in Atlantic City. Nevertheless, it still created a massive reaction in the mainstream media, with articles from the New York Times.
The 1993 Investigation & The First Michael Jordan Retirement
After the Bulls won their 3rd consecutive NBA Finals, the league launched an investigation into alleged irregularities in MJ's gambling habits. The aim was to discern if the face of the league was wagering illegally on NBA games, especially in light of cases like Pete Rose and Art Schilchter – both of them suspended for what Jordan was accused of.
In corroboration with this investigation, the tragic murder of James Jordan (Michael's father) in July 1993 seemed to make MJ fall out of love with basketball.
After announcing his retirement on October 6th, 1993, everyone asked: 'Why? What happened to Michael Jordan?'
Myth vs. Reality: Did Gambling Influence Jordan's Career?
Although some still think that his first retirement was a cover-up to protect the NBA's biggest brand, the answer to this question is a resolute 'no.'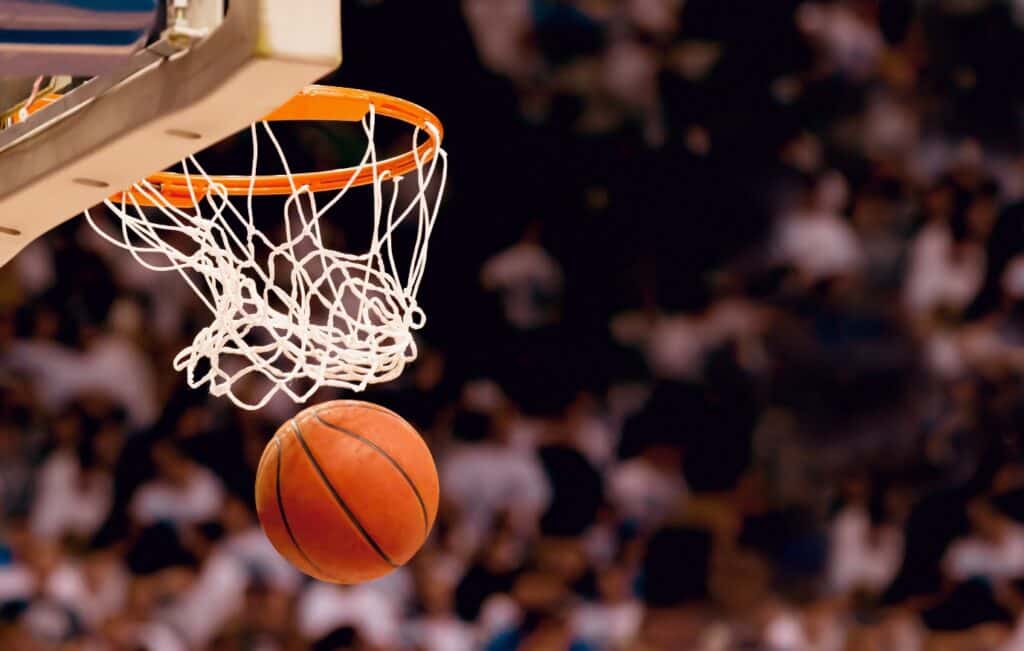 David Stern, a notoriously strict commissioner, publicly denied and denounced the theory that Michael Jordan's first retirement was due to his gambling, doing so in 1995 and 2006. Despite a dubious word choice from a well-spoken MJ, stating that he would be willing to return if Stern had him back, there has never been any proof attesting to this hypothesis.
Even if the theory may never prove true, even if it has any merit, one thing is sure: Jordan did have trouble with gambling, admitting in 2005 that he tends to go overboard with his wagering activities.
Considering it can happen even to discipline athletes like Michael Jordan, we should never allow gambling to get the best of us, especially when our financial situations aren't anywhere close to MJ's!