As a young lad I was rather active, participating in sports like wrestling and baseball. I ran, I jumped. I was the delivered of suplexes and the receiver of some. Then those days were over and college occurred. Sports were a thing of the past, and my freshman 15 ballooned into a sophomore 50. I took a desk job in I.T. and was a general lay about. That's when I discovered my back disliked me with a severe passion.
Apparently the actions of our youth have consequences, or at least scientist seem to think so, and I found myself with a bulging disk. As most young Americans I was what the industry called "under-insured" by which they meant I wasn't insured at all. So, rather than a costly surgery and lifetime of medical debt, I opted to simply manage my pain and back. First I began gritting my teeth, but then remembered I also had no dental insurance. Then I began a program of stretching and yoga. It provided some relief but was still not a real solution. Then I started looking at my bed.
Time to put the old bed to rest…
You see, I had been sleeping on the same cheaply made mattresses for years. First came the pillow top, a hedonistic pleasure, but no help. Then I investigated memory foam beds, approved by astronauts and who doesn't trust astronauts? This offered some relief, but very quickly developed a dreaded sag in the middle. As one might imagine, this did me no favors. As a last ditch effort I began spending my nights between the floor and my bed. The floor was actually doing wonders for my back, but was a little too uncomfortable to give me a full night's sleep. That's when my genius girlfriend suggested a shikibuton.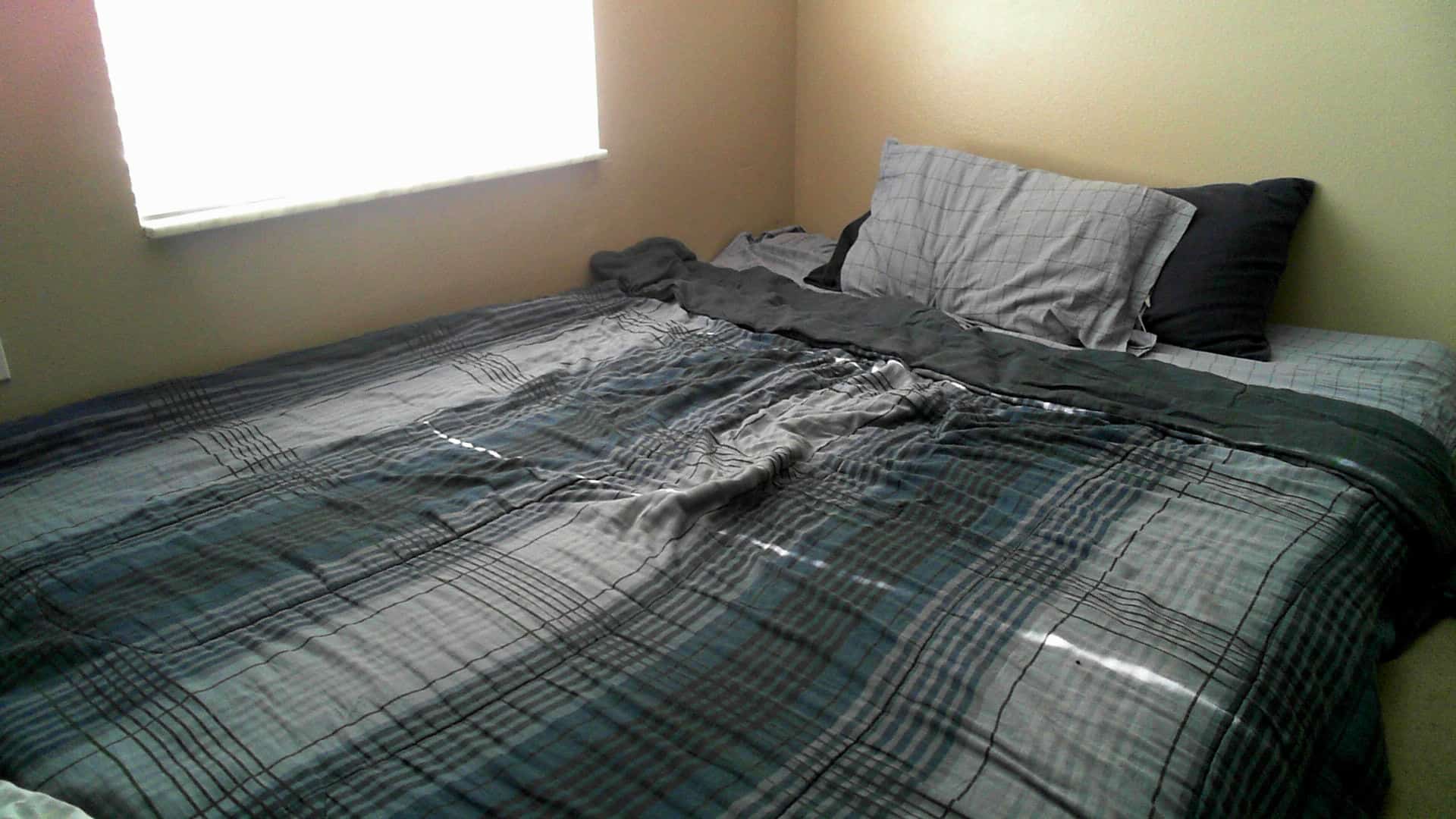 Now for those of you not in the know, a shikibuton is a traditional Japanese mattress. They're bout 4-inches thick, made of a proprietary triple-layer blended foam, and a nice firm replacement to the traditional western mattress. So armed with this new information, I took up a search to secure myself something of quality. That's when I ran across the website for Tuft & Needle. An American based company, with a snazzy website, I was promised a quality bed and a quality price. I put that claim to the test. No, really I have. I've been sleeping on the Queen size for about a week and here's what I think.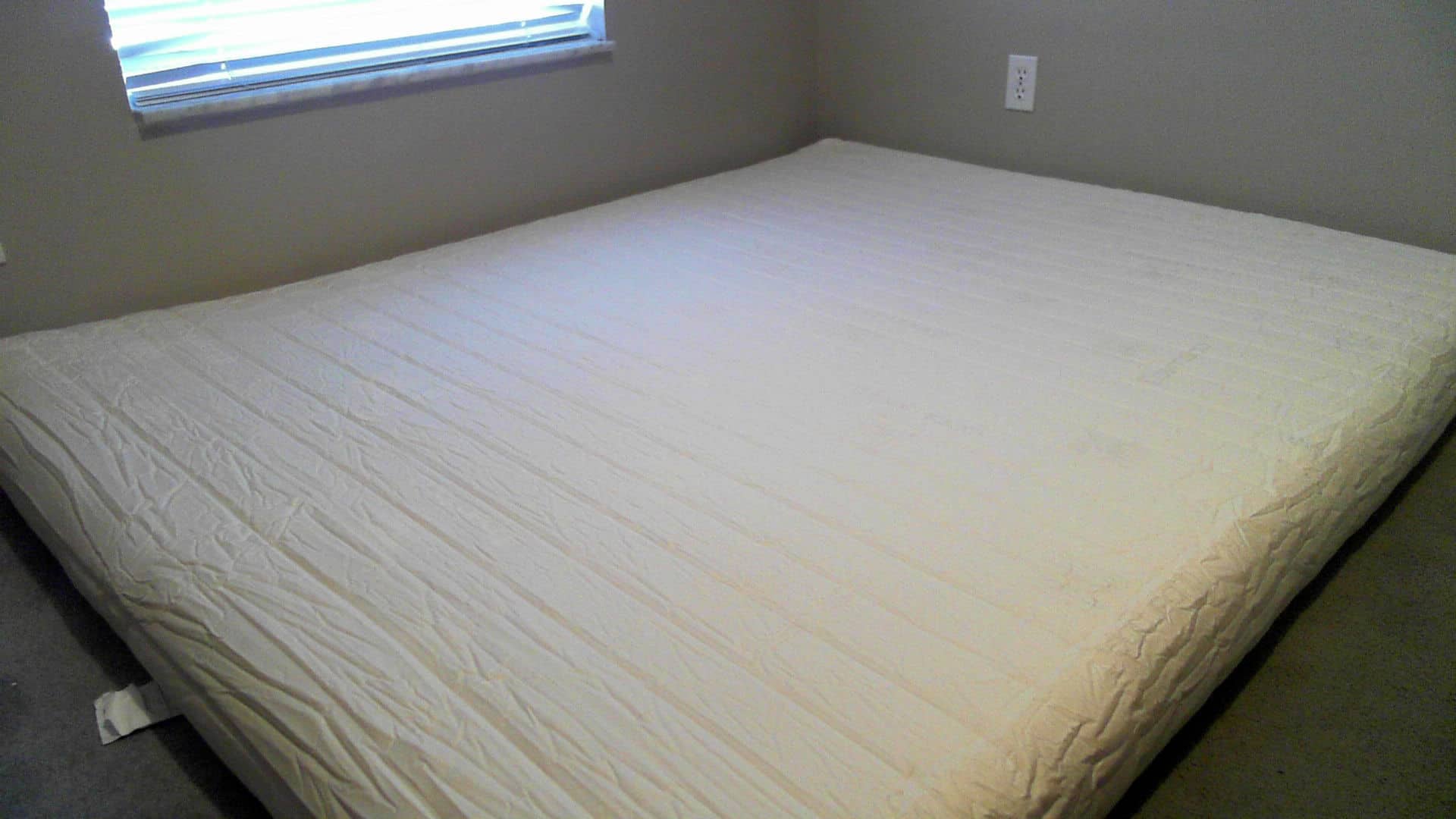 The bed packaging was very nice. It came vacuum sealed in a box about 5'6" tall. It was surprisingly lite, and I had no trouble lifting the box or moving it around. Once removed from the snug tube and wrapping, the vacuum sealed bed began, for lack of a better word, inflating rather quickly. Starting at about the size of a full bed, it achieved it's more queenly state after about 4 hours. While the bed is perfectly fine to use with a platform or slatted frame, I'm using the bed on my floor, and folding it up during the day.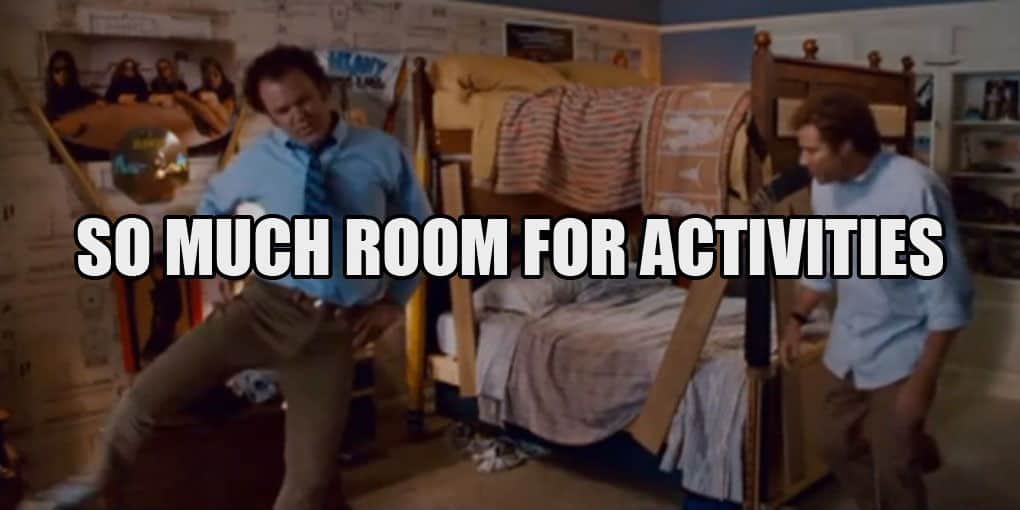 As far as comfort goes I would rate this at about 1.5 firmness levels below bare floor, which is great for me. The cotton padding definitely cushions me better than any of my other mattresses, but it's also got a firmness that keeps you from "sinking" in. So yea, while it's firm it is definitely comfortable. Whether I'm sleeping on my back or stomach, I've got no problem getting sleep and tend to not move once I have. I sleep fairly well through the night and tend to wake up before my alarm.
I will say that there is some stiffness in my back at the morning. I'm going to label that as new bed adjustment however, as I just left a memory foam and a little stretching tends to leave me feeling alright. For what it's worth, and it's worth a lot more than $400 to me, I now make it through the day at my desk job with little to no back pain.
While I can't confirm that my results are what everyone should expect, I can confirm a 30-day sleep warranty and 5-year full warranty. At $400 for a queen sized mattress, it's hard to find that value anywhere else. You'll also sleep soundly knowing that Tuft & Needle work in the philanthropic field of providing children of need with beds.