When you think of the hit show Ozark, the first thing that comes to mind is likely not watches. However, a particularly interesting watch made an appearance in the first two seasons of the show. The Filson Smokey the Bear watch was worn by Agent Roy Petty and it caused a bit of a stir on social media. In this article, we will take a closer look at this unique timepiece and discuss its significance in the show.
History of the Filson Smokey the Bear Watch
The Filson Smokey the Bear watch is a special edition timepiece that was released in 2017. The watch is based on Filson's original design from the early 1900s and it pays tribute to the iconic American figure, Smokey the Bear. The watch features a unique dial with a bear paw print and it is powered by a Swiss quartz movement. The watch is also fitted with a brown leather strap and it is water-resistant to 50 meters.
Where did it appear in Ozark?
In the show Ozark, Agent Petty (played by Jason Butler Harner) can be seen wearing the Filson Smokey the Bear watch in several episodes. Filson donated the watch to Ozark, and Jason (who wore the same watch) would take it off and put the donated one on. The watch is rare, with only 1000 of them having been made.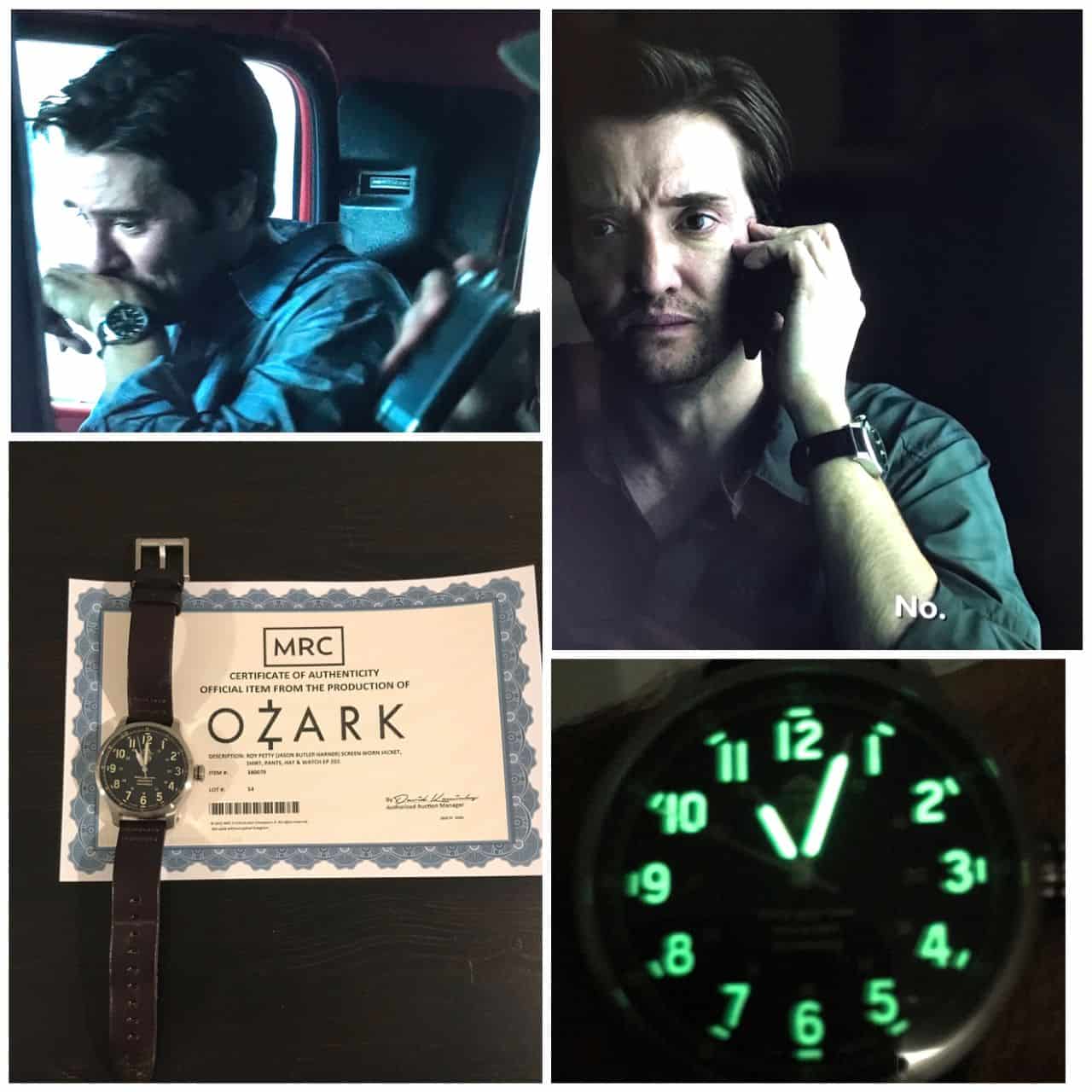 The watch becomes a significant part of the plot in the second season when it is revealed that Agent Petty has been using it to track the movements of the Byrde family. The watch plays a pivotal role in the season's finale and it helps the Byrdes to escape from Agent Petty's clutches.
While the Filson Smokey the Bear watch is not a real-life tracking device, it is still a very cool timepiece. If you are a fan of the show Ozark, or if you are simply looking for a unique watch, the Filson Smokey the Bear is worth checking out.
Can you buy one?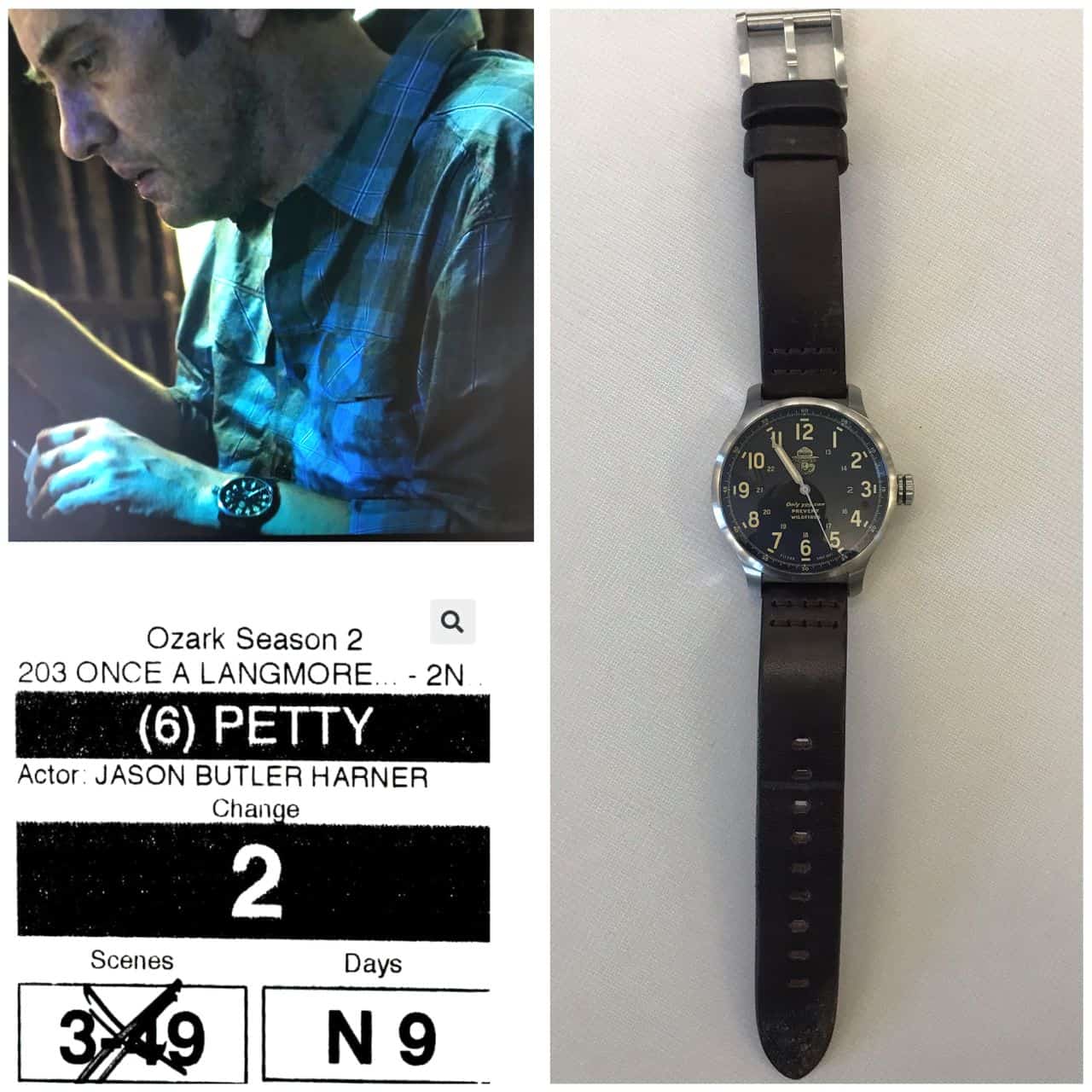 Unfortunately not. I was tipped off about this watch by a generous reader named Joe Heiselmann, and he managed to score one of these rare watches. In fact, he owns the one that was worn in the show by Jason Butler Harner. He was also kind enough to provide all the photos seen in this article.
Thoughts?
What do you think about the Filson Smokey the Bear watch? Let us know in the comments below.