In motorsports, intentionally over-steering a car and causing it to lose traction in the back tires around a tight corner is called "drifting." Every teenager in America with access to a Wal-Mart parking lot and a used Subaru has attempted drifting. Still, when done properly, the act is much more exhilarating and less likely to result in Dad taking the keys during Homecoming. Exotic Rides in Cancun, Mexico, appeals to the grown-up drift enthusiast by offering the unique experience of drifting on an actual racetrack in a Chevy Camaro SS with a professional NASCAR driver in tow.
When I put on my helmet, the only prior notion I had of drifting was knowing how to rock the blue sparks in Mario Kart, so I was understandably nervous and excited when I jumped into the backseat with with Jayme from The Blonde Side and Erika from The Active Explorer up front.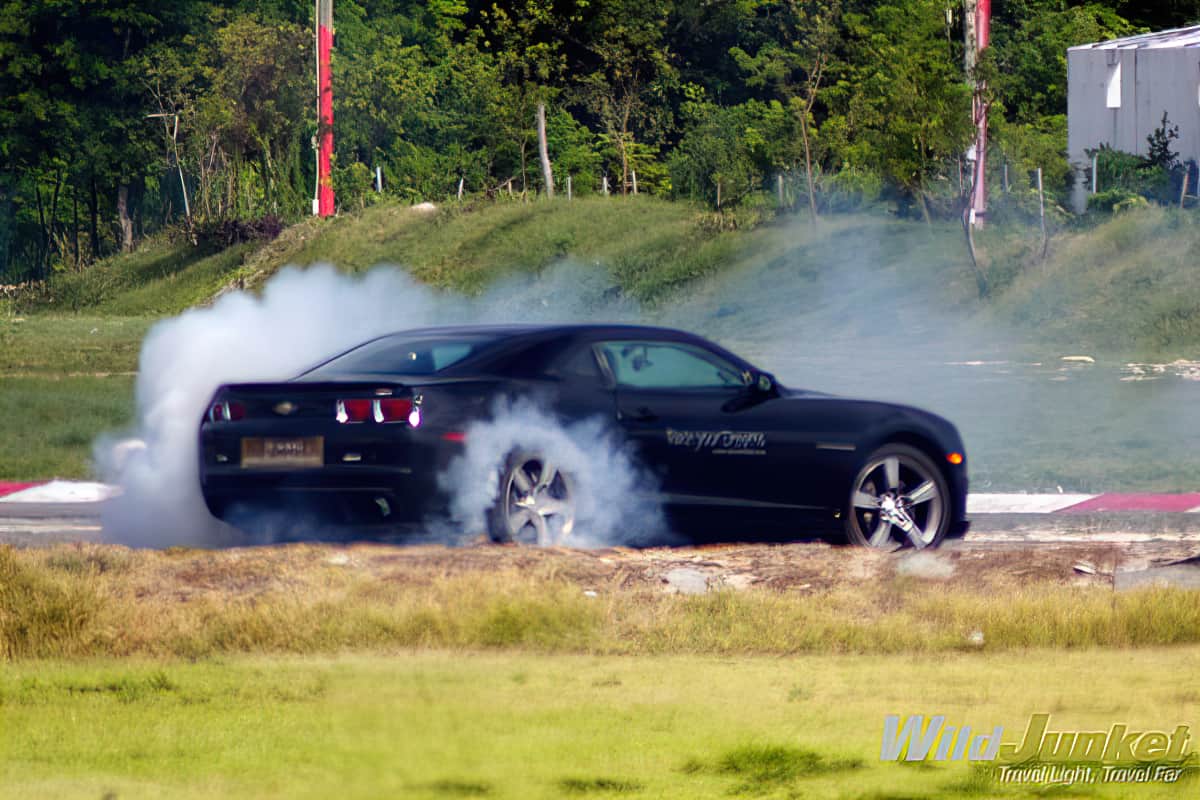 You need to understand that the Camaro SS is no minivan. With rear-wheel drive, a V8 6.2L engine, 32 valves, 426 HP, and a 420 lb-ft torque, it can go from zero to one hundred KMH in 4.8 seconds. They say the top speed is 280 KMH. Because this isn't Top Gear, let me summarize: That's freakin' fast. Without further ado, here is a video montage of our frightening experience.
But drifting wasn't the only teenage fantasy fulfilled that day. I also pretended to be a NASCAR driver myself as I drove three laps in a Ferrari F340 on Exotic Rides' private speedway. For the gearheads in the audience, this machine boasts a top speed of 315 KMH, a 4.3L V8 engine, 32 Valves, 343 lb/ft of torque, 483 HP, and can go 0 to 100 KMH in 4.0 seconds. It's a lot of cars.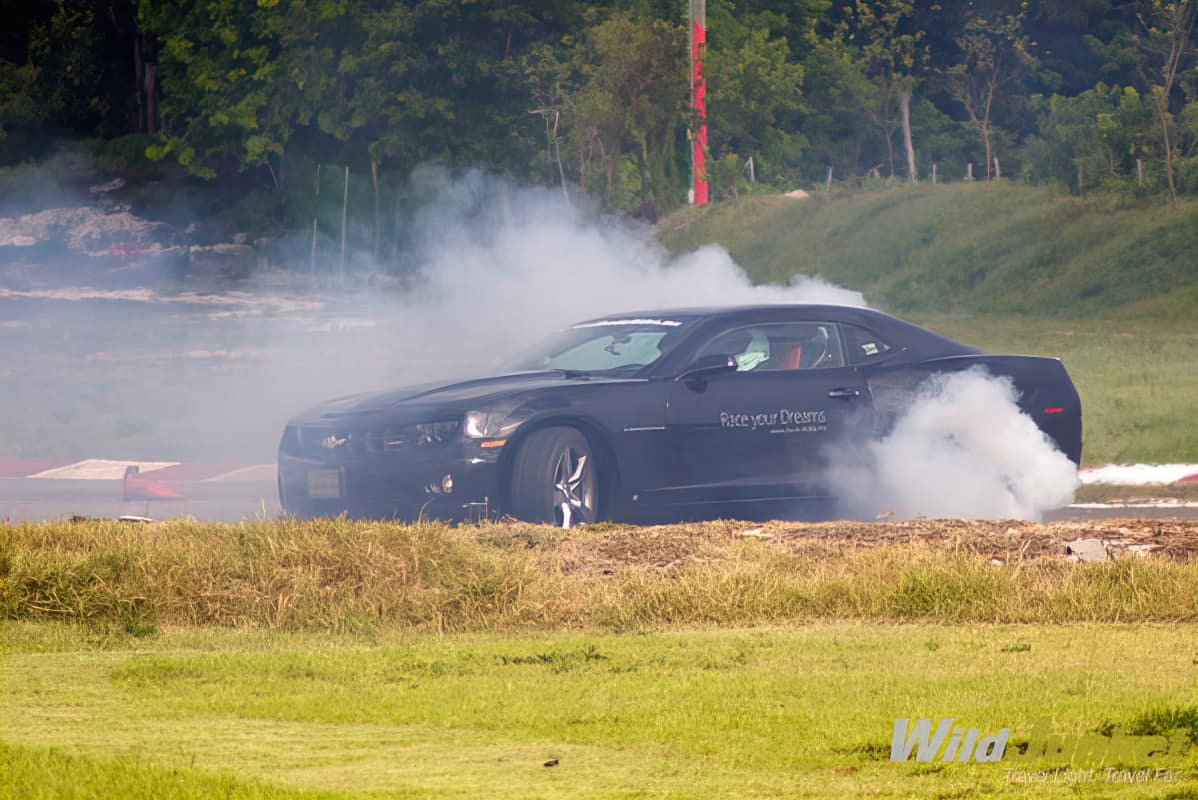 Confession time: Not only can I not drive a stick, but I haven't even driven a car in six years and am honestly afraid of it. I have no problems with more extreme activities like skydiving and bungee jumping because someone else is in charge of those. In a car, I assume all control and responsibility, which freaks me out. I knew I had to go through with this on behalf of all men everywhere because, honestly, how often do you get the chance to drive a Ferrari? Besides, my biggest fear wasn't my own life, it was hurting this beautiful car.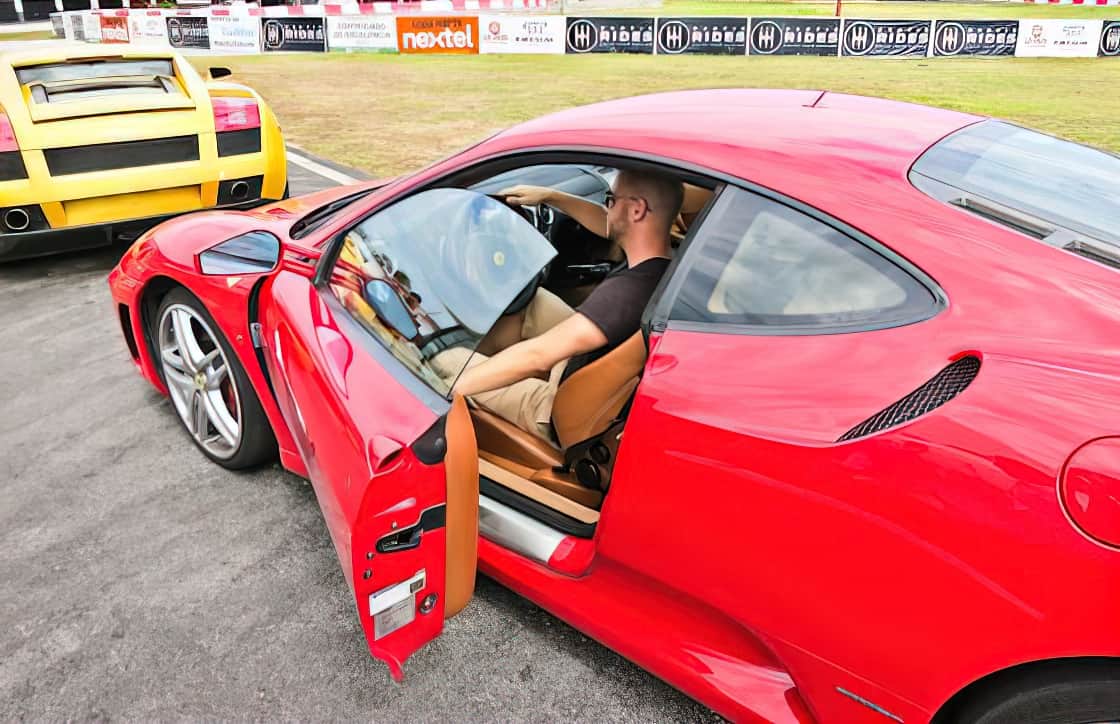 Fortunately for me, the Ferrari was an automatic, and there was a professional driver riding shotgun – just like driving school, except you might die.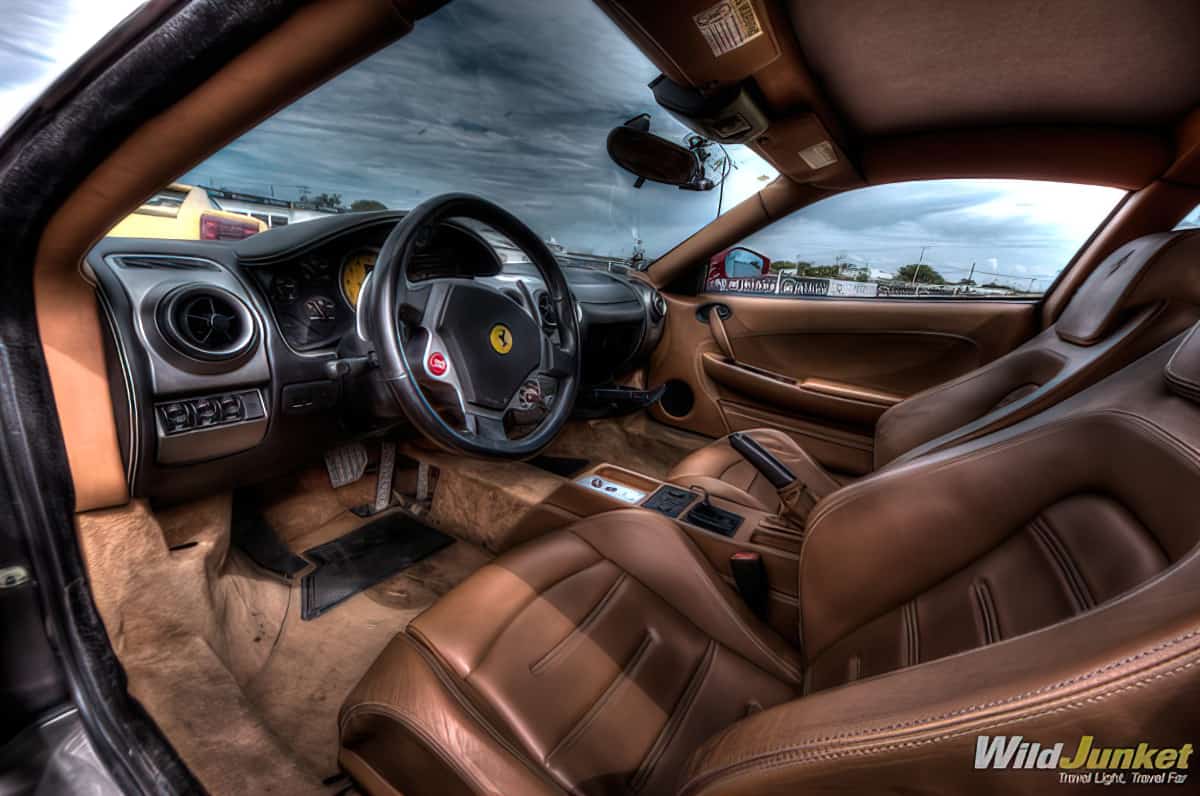 The first lap is taken fairly slowly to get you used to the car. Color-coded cones indicate when you need to brake and adjust your speed as a training program. During the second lap, you're allowed to lose more, and I slammed the gas down in a few sections. I was shocked by how easily the car controlled as I cut corners so sharp I'd be terrified to encounter them on any major highway. My confidence had improved greatly on the third lap, so I went even faster, blowing any video game simulation out of the water.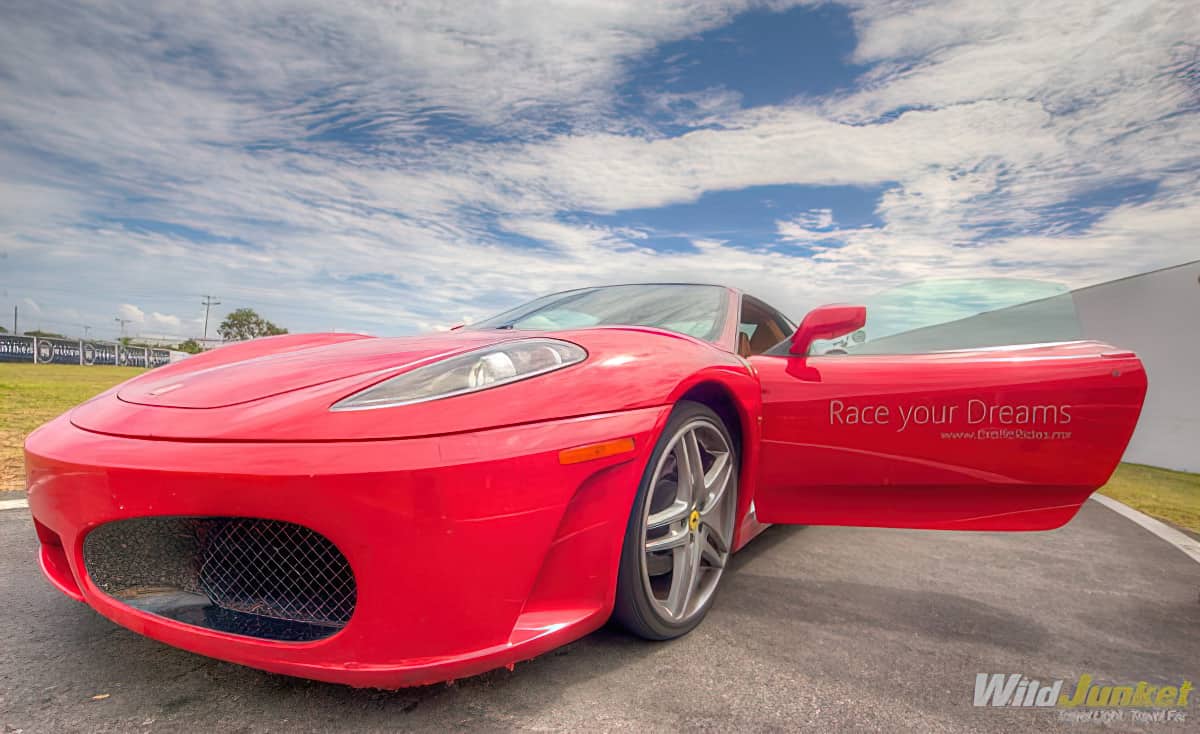 I wish Exotic Rides Mexico would have let me have two more laps once I had built my confidence level, but they probably didn't want me breaking any land speed records.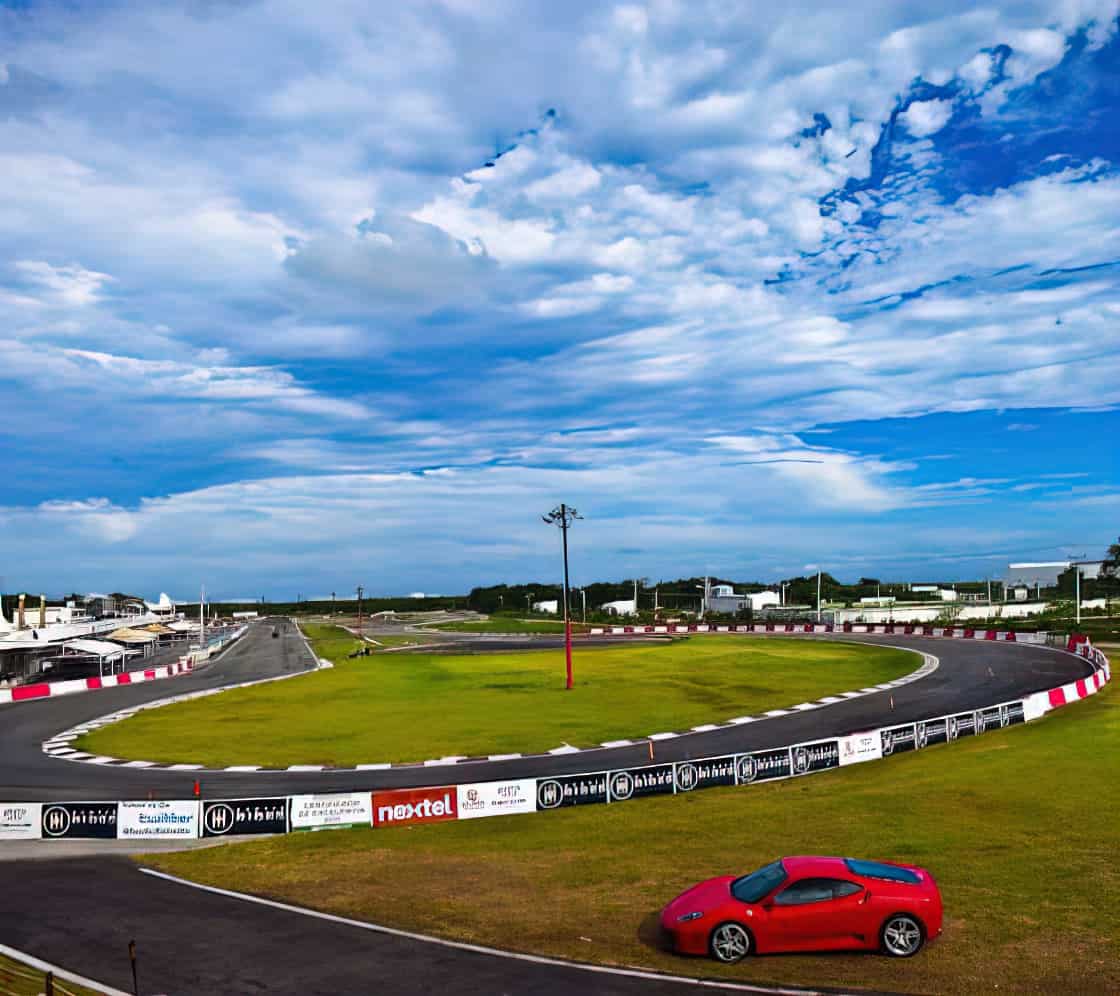 For anyone who slept in a Fisher-Price race car bed as a kid, Exotic Rides' driving experience is the chance of a lifetime. This isn't any hand-holding simulation; it's as close as you can get to being a NASCAR driver without signing a sponsorship contract with Tide. Overall, Exotic Rides Mexico offers an exciting and unique opportunity I won't ever forget. Still, I wish they'd complete the fantasy with a few bikini-clad racetrack girls at the finish line. Maybe spray me down with a bottle of Dom Perignon as I exit the car and roll out a red carpet to the car door. I don't think that's asking too much.