Smartphones are great for most people with everything at the tip of their fingers but I'm sure a lot of us need a break from our smart phones, always surfing Facebook or Instagram or playing games to pass our time. One developer has come up with a brilliant idea of something that will give us only what we need but still enough that we aren't using a dumb phone. The newest smartphone – the BoringPhone- gives us just what we need without all of the distracting things that make our productivity levels go down. The hopes of the BoringPhone is to give people the most essential things and less of the useless apps we waste time on.
The BoringPhone only allows calling, texting, GPS, camera, podcasts, music, tethering/hotspots and other useful tools. Therefore, only allowing you to do what you need to do on your phone and giving you more time to enjoy the outdoors, work out, spend time with your family and friends, or learn a new hobby. This phone does not have any social media, emails, an internet browser or an app store, preventing you from staring at your screen uselessly. With this phone, you are only looking at your phone at the things that are most important instead of being distracted by what is being posted on social media. It keeps you focused throughout your day. It's said that the average person will spend about 3 hours/day on their smart phone and about 20 hours/week. Now that's a lot of unfocused time spent on our phones-this time could easily be given to playing games outdoors and getting in touch with the real world and having conversations face to face with people. Another perk of this phone, is since there is no data or apps on this phone, it means safety for you. Apps have access to most of your essential accounts on your phone and your privacy is always at risk.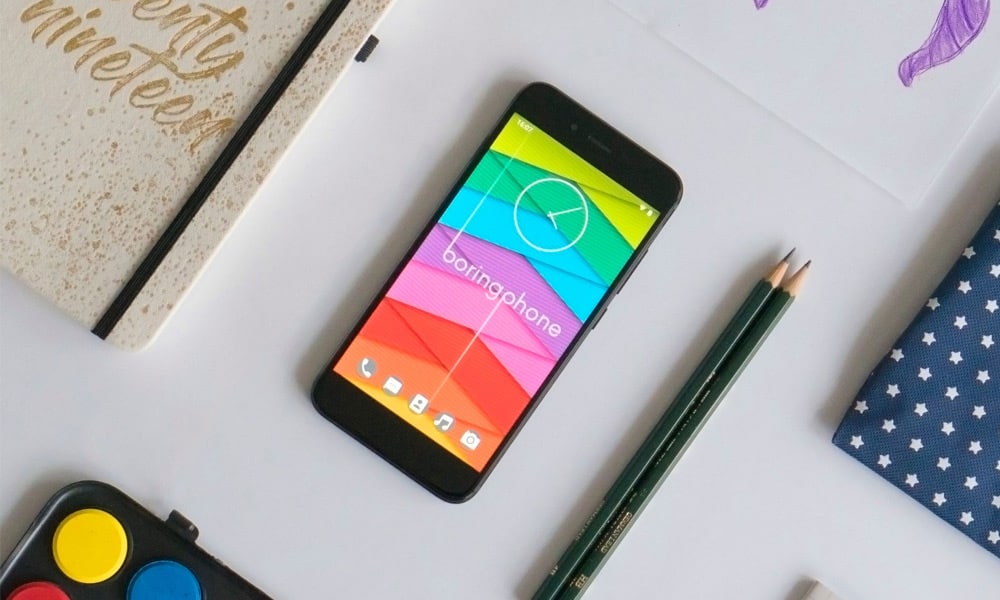 This phone is also great for kids. Since this phone doesn't allow any sort of social media or internet browsing, you can rest assured your child is safe from any online predators or cyber bullies. One of the great things about this company, is that the BoringPhone can be turned into a smart phone once you feel your child is ready for an upgrade. You just have to buy the upgrade package when you initially order. The company will upgrade it for just the cost of postage.
This phone might not be right for everyone but it is right for some people. Some people may like the look of the smartphone but not all the distractions it offers. If you are one of those people who want to change your phone usage and dispose of old habits, the BoringPhone is right for you. This phone is currently a prototype and there is less than 1 week left for crowdfunding. You can back this project on kickstarter and be one of the first ones to own this phone.