If you're a watch aficionado you're surely aware that Switzerland is known for making some of the best watches in the world. Even the first wristwatch ever made was invented by Swiss watchmaker Patek Philippe in 1868. The wristwatch came after the pocket watch and was meant to make carrying around your watch and telling time much easier.
Not only was the wristwatch a very functional invention, but it also made the watch a popular ornamental accessory.
What Are the Best Swiss Wristwatch Brands?
Most Swiss watch brands have existed for decades, if not centuries–most watch brands are still family-owned. A lot of Swiss brands operate under the same mother company, which bundles specific luxury Swiss watch brands together. This helps them to share materials and other sources. Besides, the brands that are part of a group can support each other financially. If one specific brand is about to disappear, others can step in and help with their capital.
Swiss watches on Chrono24.co.uk are from strong ventures and are consistent in their value. They're a great accessory for men that give any outfit a serious and reliable look.
Popular Swiss brands are as follows.
Omega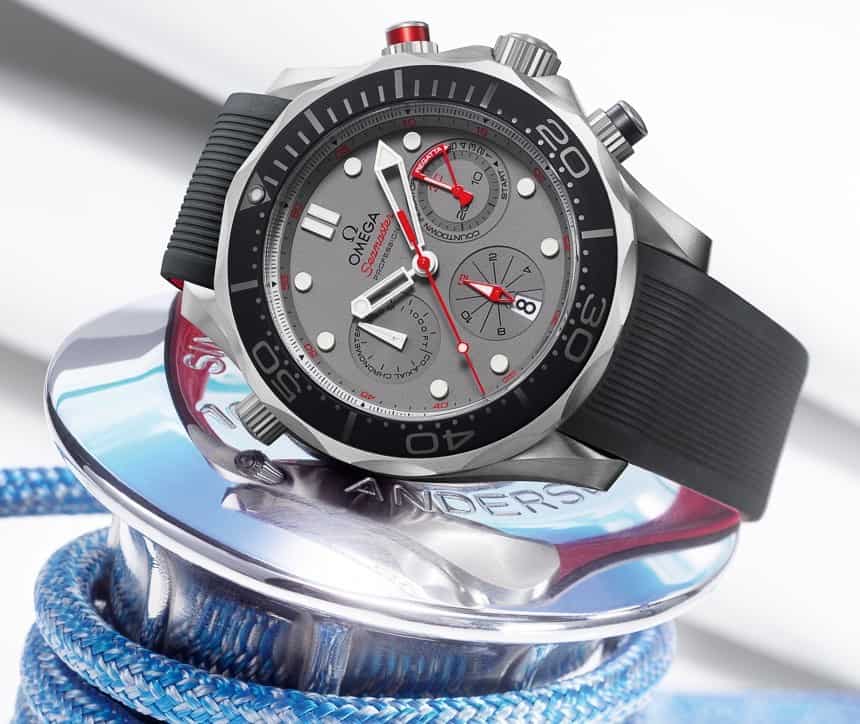 Omega is one of the most well-known Swiss watch brands. Omega watches were featured multiple times in the popular James Bond movies and are known for their endurance. This brand is part of the Swatch Group, which also houses the famous brands Tissot, Breguet, Longines, and Blancpain.
Some popular Omega models are:
Omega Speedmaster
Omega Seamaster
Omega Constellation
Omega Genève
Omega De Ville
Tissot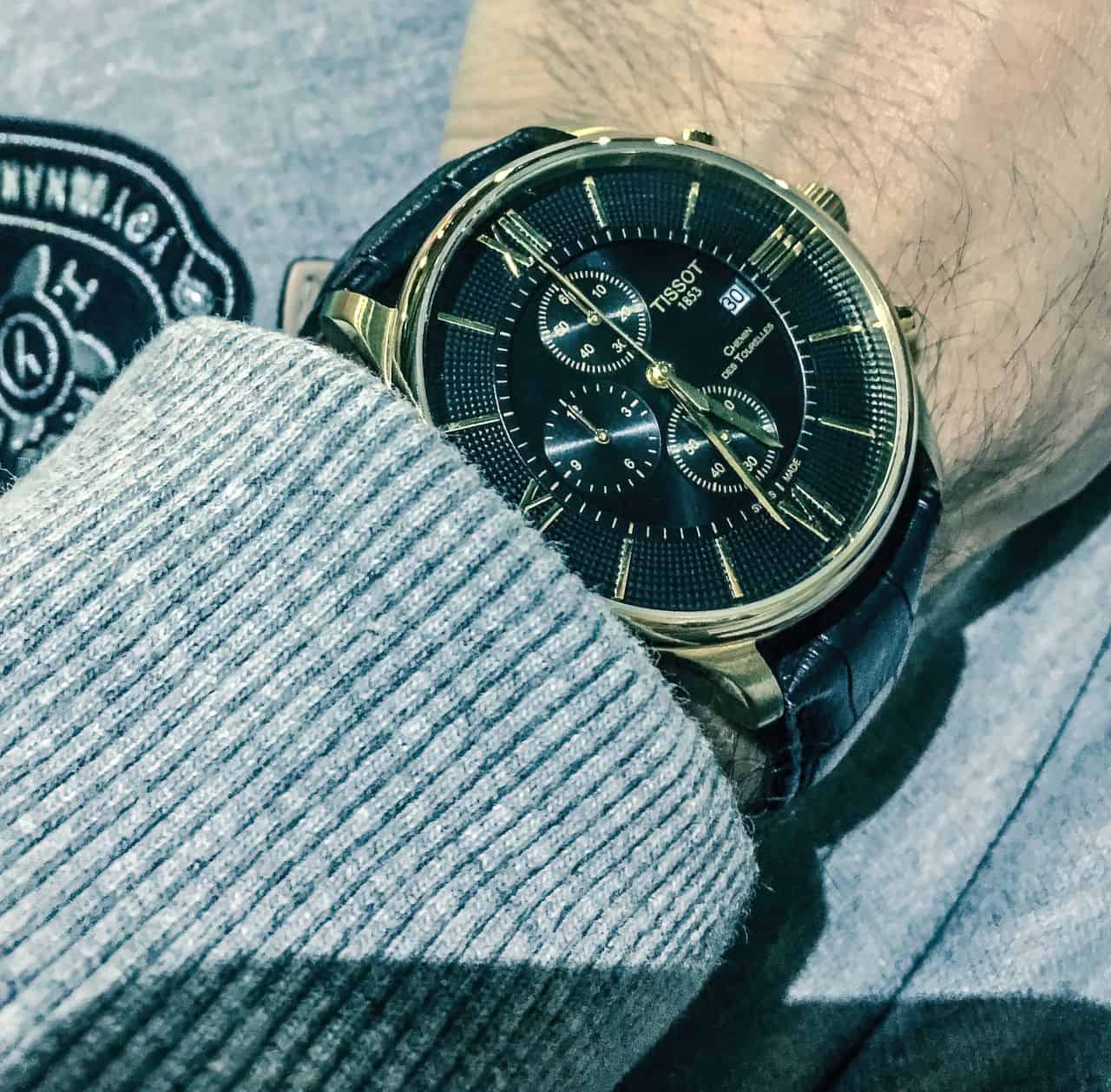 Tissot was founded in the Swiss village Le Loc and has been in operation since 1853. Just like Omega, Tissot is part of the Swatch Group and shares its capital and resources. The logo is very recognizable because of its small Swiss flag.
Tissot was the first watch brand to introduce a watch featuring two time zones. This brand is known for its luxury models but also features several high-quality entry-level watches.
Popular Tissot models are:
Tissot Heritage
Tissot T-Sport
Tissot T-Classic
Tissot Touch
Tissot Le Locle
Tag Heuer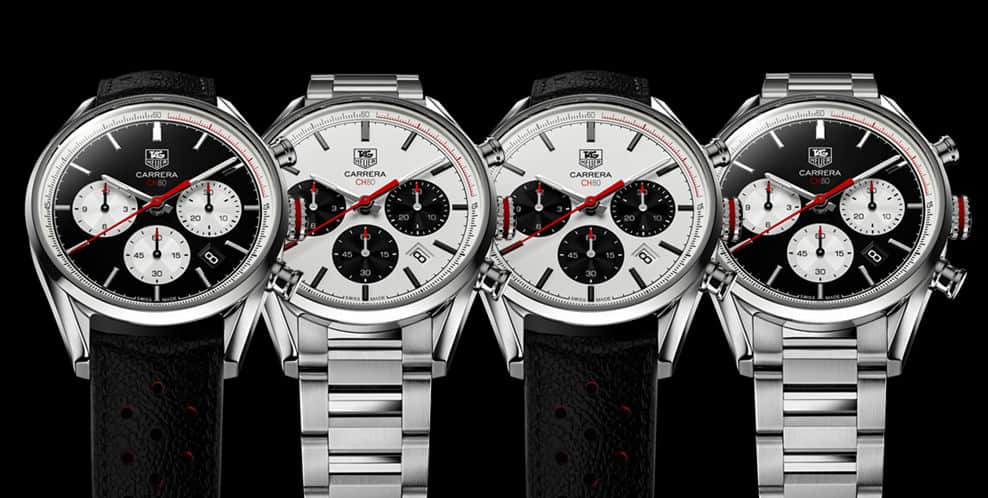 Tag Heuer is well known for its chronographs, a kind of watch with a timekeeping function–most Tag Heuer watches have a stopwatch function combined with a regular display. The brand was founded in 1860 in the Swiss Saint Imier. Because of its ability to measure periods of time very precisely, Tag Heuer was the official timekeeper of many sports events, such as the Olympic Games in 1920, the English Premier League football championship, and the Formula E motorsports events.
Popular Tissot models are:
Tag Heuer Aquaracer
Tag Heuer Carrera
Tag Heuer Formula 1
Tag Heuer Autavia
Tag Heuer Connected
Audemars Piguet
Audemars Piguet is a famous Swiss luxury brand that also provides timepieces for other watch brands. Audemars Piguet is known for its impeccable quality watches made with high-quality materials. The name of the brands is a combination of the founders' last names (Jules-Louis Audemars and Edward-Auguste Piguet).
The brand is one of the top five market leaders in luxury watches, together with Rolex, Breitling, Patek Philippe, and Cartier.
Some of the most sold Audemars Piguet models are as follows.
Audemars Piguet Jules Audemars
Audemars Piguet Edward Piguet
Audemars Piguet Royal Oak
Audemars Piguet Royal Oak Offshore
Audemars Piguet Royal Oak Dual Time