Are you thinking about purchasing a new or used car? Have you considered the Hyundai Ioniq? This vehicle comes with a lot of standard features that you can't get anywhere else. If you want something sleek and prestigious, the Ioniq could be the perfect car for you and your family.
Before you purchase a new or used car, it's important to learn about the type of car you're purchasing. A review such as this one provides you with the inside information you need to make a decision. You can't go wrong purchasing a car like the Ioniq.
Continue reading below to learn more about used Hyundai Ioniq 5 and more. Let's drive right through it now!
Impressive Electric Range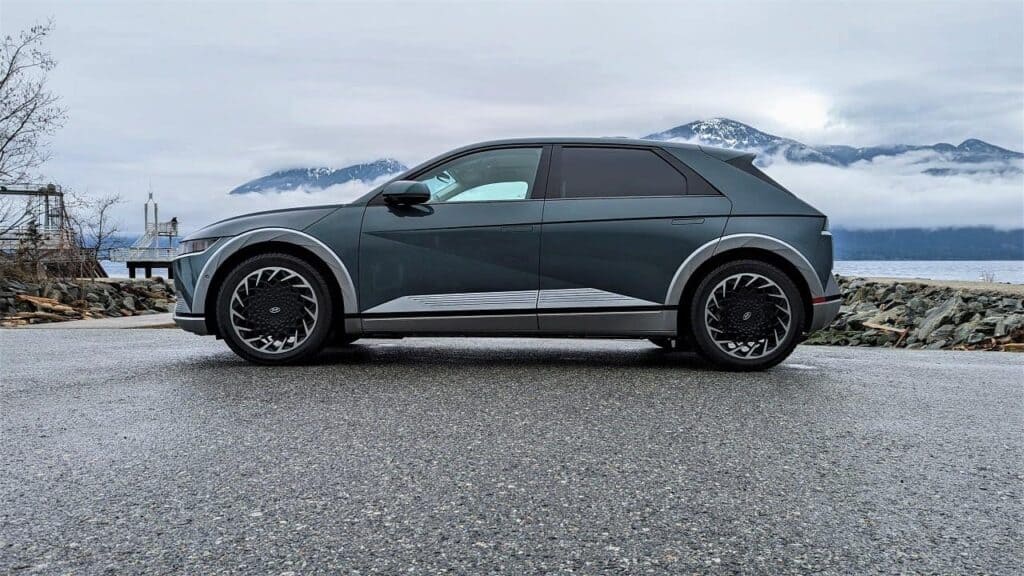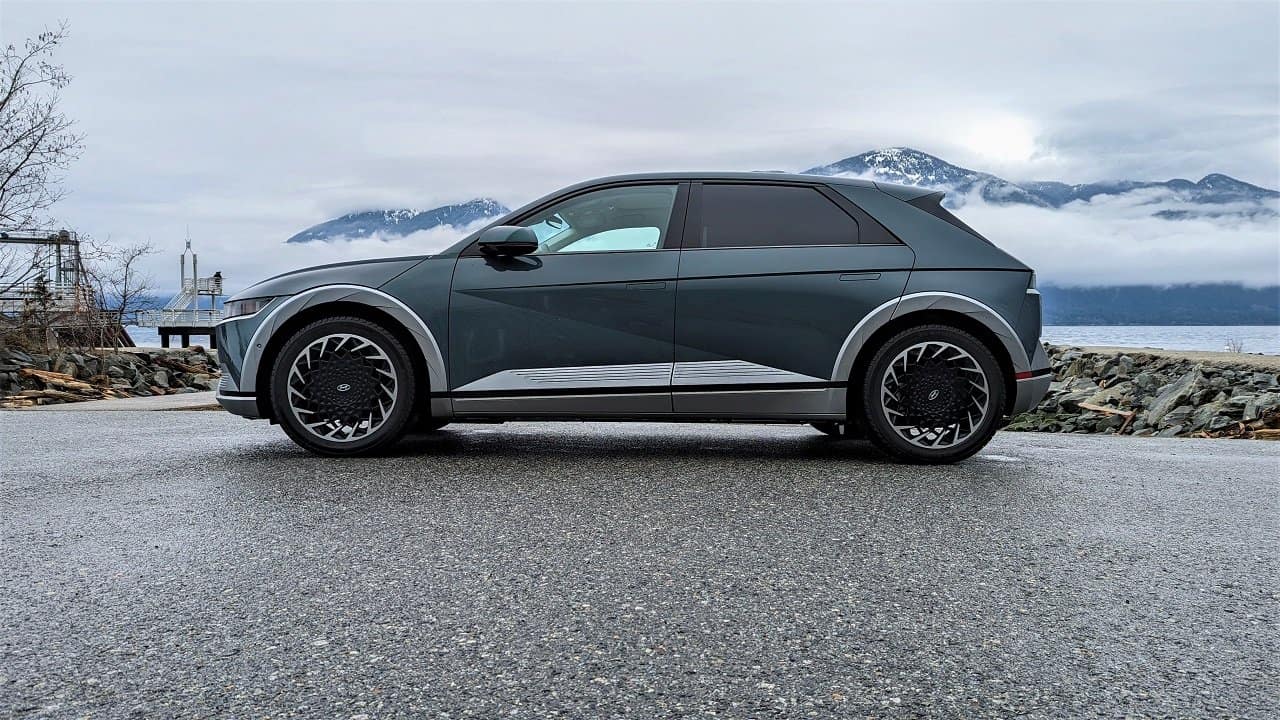 One of the standout features of the Hyundai Ioniq 5 is its impressive electric range. This electric vehicle comes equipped with a choice of battery sizes, including a 58 kWh and a 72.6 kWh battery pack. The larger battery pack provides a longer electric range, making it a great choice for those who want to minimize their recharging stops during long journeys.
58 kWh Battery
With the 58 kWh battery, the Ioniq 5 offers an estimated range of approximately 240 miles on a single charge. This is more than enough for most daily commutes and weekend adventures, allowing you to go about your day without worrying about frequent recharging.
72.6 kWh Battery
Opt for the 72.6 kWh battery, and you'll be impressed by the extended range it offers. The Ioniq 5 with this larger battery can cover around 300 miles on a single charge, providing even more flexibility for those who enjoy longer drives.
The impressive range of the Hyundai Ioniq 5 is a significant advantage, especially for used car buyers who may find that the larger battery option is more accessible than when purchasing the vehicle brand new.
Rapid Charging Capabilities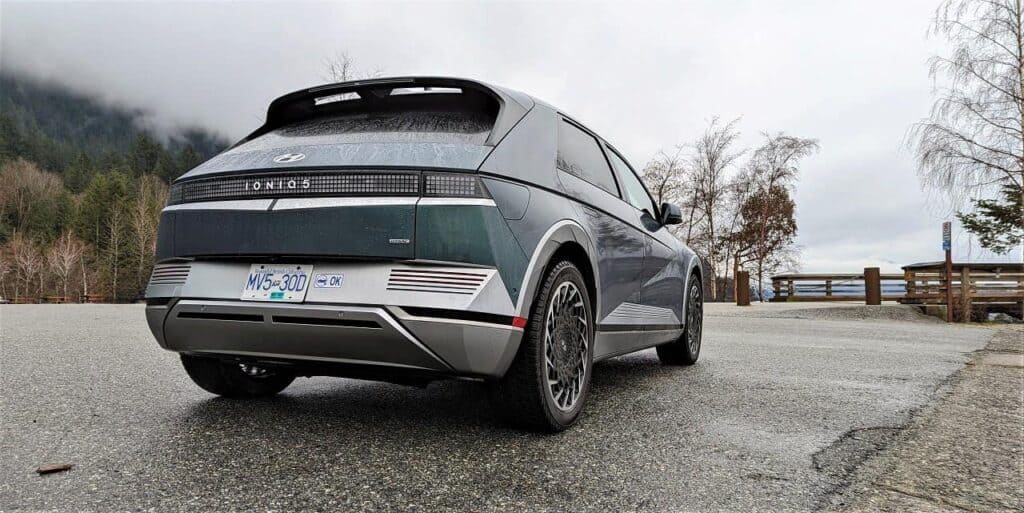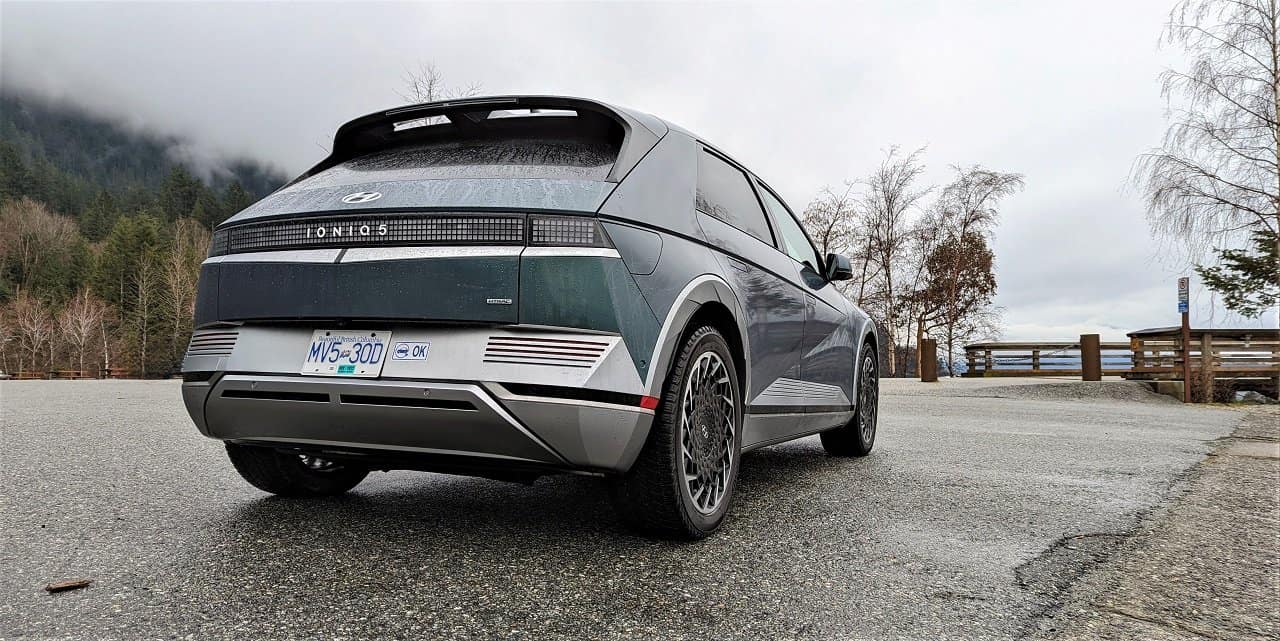 Charging an electric vehicle used to be a time-consuming process, but the Hyundai Ioniq 5 is changing the game with its rapid charging capabilities. The vehicle is equipped with 800V electrical architecture, enabling fast and convenient charging options.
Fast Charging
The Ioniq 5 can be charged from 10% to 80% in just 18 minutes using a 350 kW charger. This is a game-changer, especially during long road trips, where quick stops for recharging can get you back on the road in no time.
Home Charging
At home, the Ioniq 5 can be charged using a standard 240V power source. While it may take longer than a high-speed charger, it's convenient for daily charging routines and overnight charging.
Whether you're on the go or charging at home, you'll appreciate the efficiency and convenience this feature offers. Check your local dealers like CardinaleWay Hyundai of El Monte to find out more about buying a used Hyundai Ioniq and its incredible charging capabilities!
Futuristic Interior Design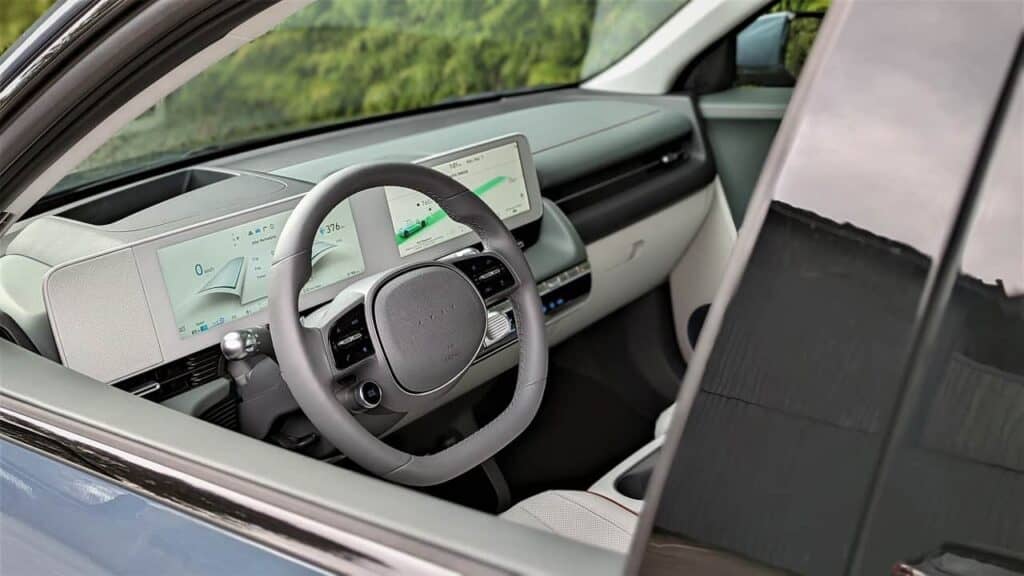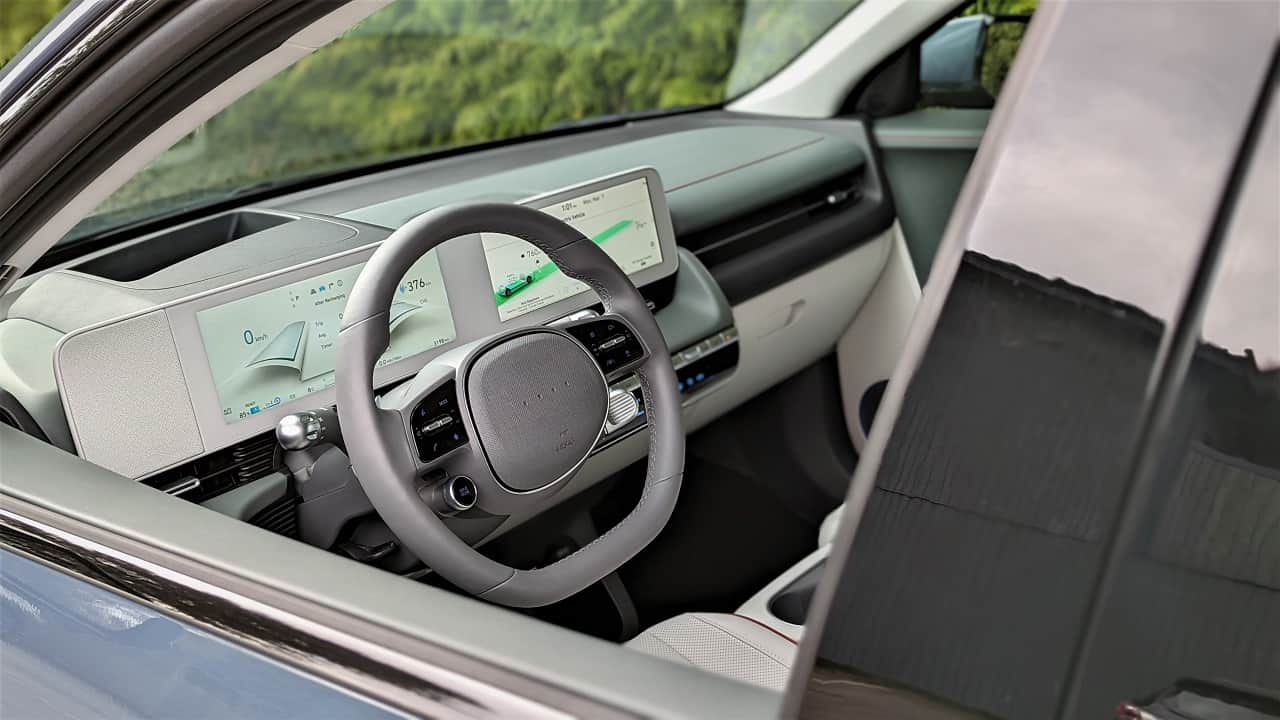 Step inside the Hyundai Ioniq 5, and you'll be greeted by a futuristic and innovative interior that stands out from the crowd. The cabin of this electric vehicle showcases a blend of modern design and cutting-edge technology.
Flat Floor Design
One of the standout interior features is the flat floor design. Without a traditional transmission tunnel, passengers in the rear seats enjoy extra legroom and a more comfortable experience during the ride.
Eco-Friendly Materials
Hyundai has used eco-friendly materials throughout the interior, such as recycled plastics and natural wool-blend textiles. This not only enhances the eco-conscious aspect of the Ioniq 5 but also provides a more sustainable and comfortable interior.
Large Infotainment Screen
The Ioniq 5 features a large 12-inch infotainment screen that seamlessly integrates with the digital driver's display, offering a user-friendly interface for navigation, entertainment, and vehicle information.
Intuitive Controls
The vehicle's controls are intuitive and user-friendly, making it easy for drivers to adjust settings and access features without distraction.
The interior of the Hyundai Ioniq 5 sets a new standard for electric vehicle cabins. Its forward-thinking design and eco-friendly design create a welcoming and sustainable driving environment.
Exceptional Performance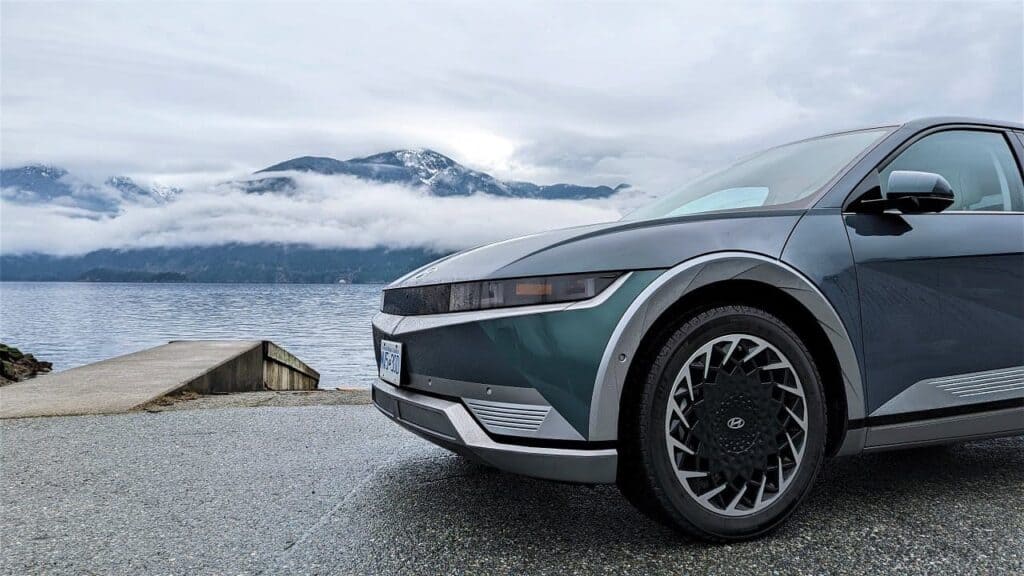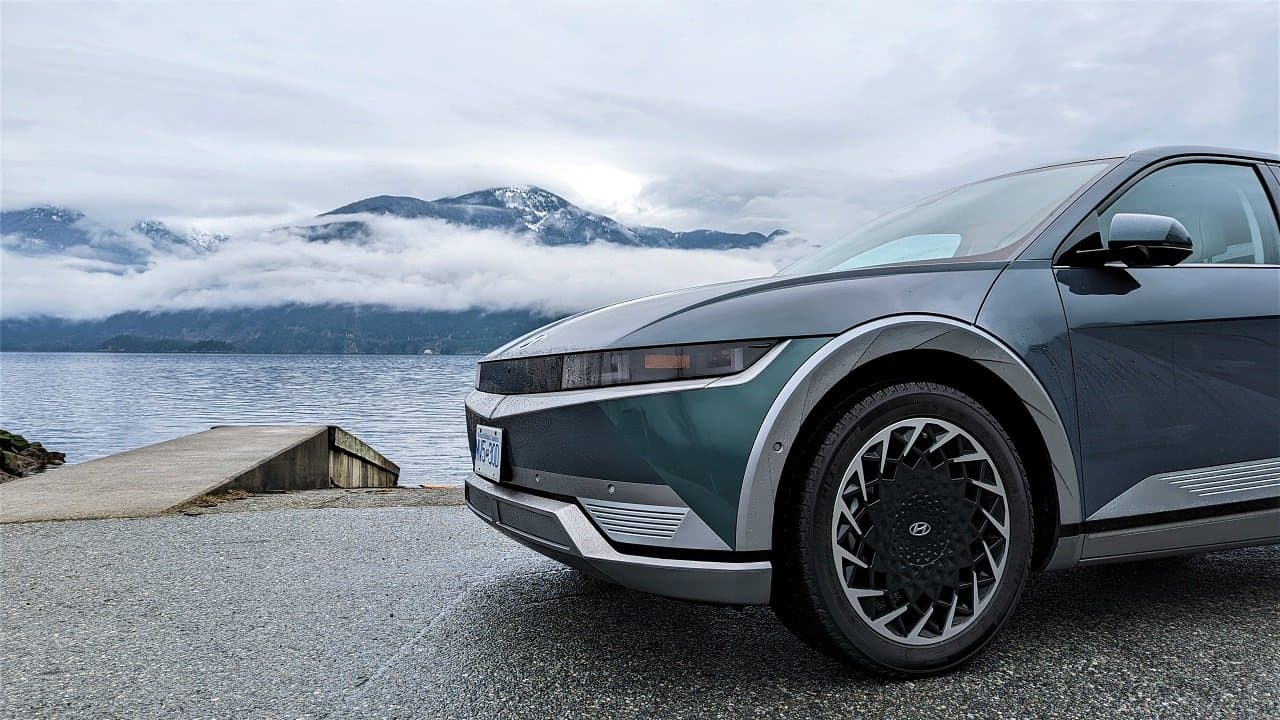 The Hyundai Ioniq 5 doesn't compromise on performance despite its electric powertrain. In fact, it delivers a thrilling driving experience that is sure to impress even the most discerning drivers.
Quick Acceleration
Thanks to its electric motor, the Ioniq 5 boasts impressive acceleration. It can go from 0 to 60 mph in just 5 seconds, making it a fun and zippy vehicle to drive.
All-Wheel Drive
The Ioniq 5 offers an all-wheel-drive option for enhanced traction and stability in various driving conditions, whether you're on a slippery road or tackling off-road adventures.
Responsive Steering
The vehicle's responsive steering and precise handling make it easy to navigate through tight city streets and winding country roads.
Regenerative Braking
The Ioniq 5 features regenerative braking, which not only improves efficiency but also provides a smoother and more enjoyable driving experience.
Advanced Safety Systems
Safety is a top priority for Hyundai, and the Ioniq 5 is no exception. This electric vehicle comes equipped with an array of advanced safety systems and driver assistance features to provide peace of mind on the road.
Highway Driving Assist 2 (HDA 2)
Blind-Spot View Monitor
Forward Collision-Avoidance Assist with Junction Turning (FCA-JT)
Parking Collision-Avoidance Assist (PCA)
Remote Smart Parking Assist (RSPA)
Whether you're navigating through traffic or parking in a crowded lot, these features are valuable additions to your daily driving experience.
Ample Interior Space and Storage
The Hyundai Ioniq 5 offers impressive interior space and smart storage solutions, making it a practical choice for daily use and longer trips.
Fold-Flat Seats
The rear seats can be folded flat to create a spacious cargo area. With the seats down, the Ioniq 5 provides up to 57.5 cubic feet of cargo space, perfect for carrying sports equipment, luggage, or larger items.
Front Trunk
In addition to the rear cargo space, the used Hyundai Ioniq 5 features a front trunk (frunk), providing extra storage for smaller items or groceries.
Adjustable Center Console
The center console is adjustable, allowing you to configure it to your liking, whether you need a larger armrest or extra storage space.
The generous interior space and well-thought-out storage options in the Hyundai Ioniq 5 make it a versatile choice for individuals and families alike. Whether you're running errands or embarking on a road trip, you'll appreciate the practicality of this electric vehicle.
Used Hyundai Ioniq 5 – A Game Changer in the EV Market
The Hyundai Ioniq 5 stands out as a top choice for those in the market for a used electric vehicle. Its impressive range, advanced technology, and sleek design make it a compelling option for both eco-conscious drivers and tech-savvy individuals. Don't miss out on the opportunity to experience these features for yourself – schedule a test drive today!
Was this article helpful? Don't forget to bookmark our website now!