Attention all cocktail connoisseurs! Are you tired of the same old drinks at your home bar? Are you ready to impress your friends with your mixology skills? Look no further because we've got the ultimate guide to building the perfect home bar. From classic cocktails to modern twists, we've got recipes and tips to suit every taste. So put on your bartending hat (or just a really cool apron) because it's time to get shaking and stirring.
Home Bar Basics
Having a well-stocked home bar is the key to hosting a great cocktail party. Having the right ingredients, supplies, and recipes on hand can make it easier to create delicious drinks and provide your guests with a memorable experience.
Let's take a look at the basics of building the perfect home bar:
Stock your bar
Stocking your home bar is key, and it doesn't have to be expensive or complicated. Start with some essential liquors: vodka, rum, tequila, whiskey, and gin. Then stock up on mixers like tonic water, club soda, and cranberry juice. Don't forget to buy bitters, a small bottle of vermouth for martinis, and yellow Chartreuse for Manhattans. You may want to add a few additional spirits as well, depending on what your guests prefer: flavored vodkas in summer months are always popular; bourbon for winter; flavored liqueurs for dessert drinks; amaretto or Irish Cream for a sweet finish; and even an aged cognac or aged rum may come in handy.
In addition to booze, you'll need perishable ingredients such as lemons and limes (or their juices), agave nectar if making margaritas or Mexico-style cocktails, simple syrup (sugar dissolved in water), plus any other fruits you like – mangos are great if making spicy daiquiris – plus an array of herbs including mint and rosemary if serving mojitos or other herbal concoctions. Stock plenty of glasses, too! It also helps to pick up strainers in various sizes, providing you with the tools you need when pouring from a shaker.
Learn the basics of mixing drinks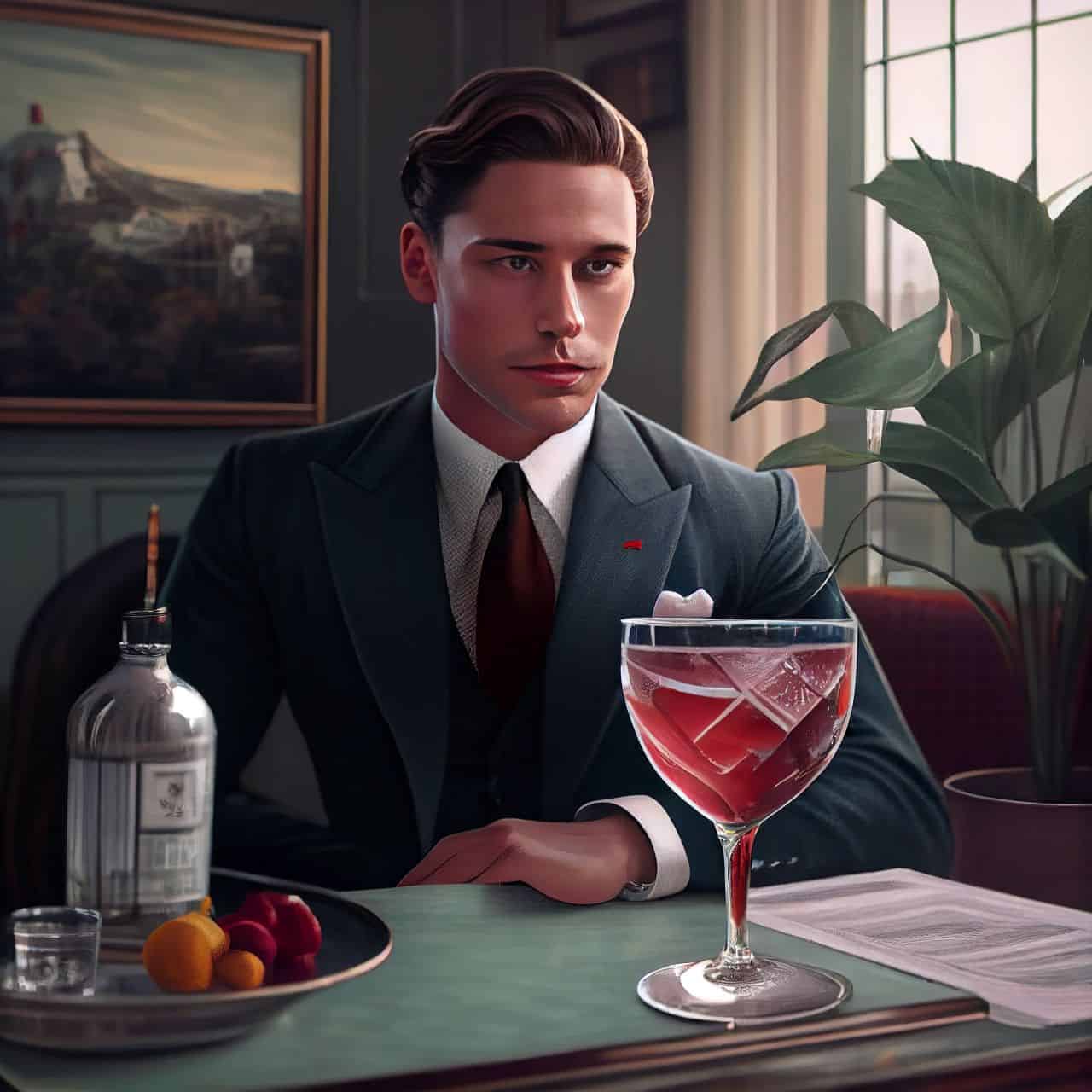 So, you're ready to create the perfect home bar and throw an unforgettable cocktail party? Great! Here's a basic overview of how to mix your drinks.
The proper way to mix drinks isn't as complicated or intimidating as it may seem. All you need are a few key bar tools, some common ingredients, and a little bit of practice.
For starters, you will need a shaker (either the two-piece Boston shaker or the three-piece Hawthorne strainer-style) for mixing cocktails. A jigger is essential for measuring liquids, citrus reamers, and knife sets for prepping fruits and garnishes. Reusable ice trays add an elegant touch to any home bar setup, along with other basic accessories like stirrers, strainers, and muddlers for creating complex flavors. Once your ingredients are properly assembled—spirit base such as rum, gin, vodka, juices, sweeteners, bitters, dry vermouth, etc.—you'll be ready to start mixing up some amazing libations.
When mixing drinks—whether it be classic highballs or creative Martini variations—it's important to use exact measurements in order to achieve optimal balance among ingredients while also avoiding potential "overkill" in solutions that contain stronger spirits or alcohols. The most flavorful concoctions are those that harmonize rather than overpower other components in the mixture. To help ensure consistent results each time you craft cocktails at home, a small kitchen scale can prove invaluable for closely tracking beverage density levels that range from heavy syrups to light liqueurs sprinkled atop foamy solutions.
Remember: Practice makes perfect when it comes to becoming an expert at entertaining guests with signature cocktails!
Setting the Mood
A great cocktail party is all about creating an atmosphere. Setting the tone and getting guests into the spirit of the event is key to having a successful party. From selecting the right music to the lighting, it's important to build an environment that puts your guests in the right frame of mind to enjoy the drinks, ambiance, and company.
Let's look at some tips and tricks to help you craft the perfect atmosphere:
Create an inviting atmosphere
The ambiance of a great home bar can make or break your cocktail party. Hosting a successful one isn't just about beverages; it's also about the atmosphere you create. Setting the mood helps to break the ice and keep guests in the spirit of celebrating. To achieve this, you should consider the following factors:
Location: Does your party space have adequate natural light for evening gatherings, and does it provide comfortable seating for all? Or does it need better lighting or more flexible furniture?
Decor: Incorporate personal touches by selecting decor that speaks to you and your place in time. Quality decorations can fill in spaces or draw attention to what's already there. Choosing items with textures, colors, and patterns can create just the right amount of ambiance without overwhelming guests.
Refreshments: Nibbles like nuts, chips, and pound cake squares help guests relax while they sip their drinks and begin to get to know each other. Keep your offerings on rotation throughout the evening so that everyone has a chance to sample different flavors as their taste buds change throughout their night out.
Music: Music adds an essential layer of intimacy and conviviality to parties by creating familiarity among strangers, as well as providing much-needed energy when conversations start running dry. Consider creating curated playlists featuring music from different genres or notes from specific eras that underscore your signature look and vibe while adding personality to a space – whether classic tunes from classical music greats or up-and-coming indie bands – all perfectly tailored for an unforgettable party experience.
Choose the right music
The type of music you play at your cocktail party can help set the atmosphere for the event. For something a bit more relaxed and casual, classic rock and country music can create a great atmosphere. For a more classy vibe, jazz or classical music can do the trick. With modern advances in technology, creating your own themed playlist has never been easier.
Also, consider some instrumental background music to provide ample space for conversation as people move around throughout your party. Whether it's swing, reggae, or even EDM, make sure to choose songs that fit the mood of your party and can be enjoyed by all guests in attendance.
Recipes
Creating the perfect cocktails requires the right ingredients, a creative flare, and the know-how of how to mix them together. It can be a fun and rewarding experience to come up with your own signature drink. Here are some recipes that you can use to get started on your journey to the perfect home bar. From classic cocktails to modern creations, there is something for everyone to enjoy!
Classic Cocktails
Modern Creations
Classic cocktails
When it comes to making cocktails, the possibilities are truly endless. From the simple and refreshing martini to the zesty and complex margarita, you can have fun creating drinks for your friends and family. To help get you started on the journey to becoming a master mixologist, here's a list of classic cocktails that will never go out of style:
Gimlet: This classic gin drink was originally made with Plymouth gin and Rose's lime cordial. Shake up 2 ounces of gin with ½ oz of Rose's lime cordial and some ice in a shaker, then strain into a rocks glass over ice. Add some freshly squeezed lime juice or club soda for extra aquatic freshness if desired!
Margarita: Margaritas come in many forms but go high or low quality according to your taste. To make the traditional version, shake 2 ounces of tequila (preferably silver), 1 ounce of triple sec, and 1 ounce of fresh-squeezed lime juice with some ice, then pour into a chilled rocks glass rimmed with coarse salt and garnished with a slice popped into either side of the glass rim for extra zing!
Old Fashioned: One of America's oldest mixed drinks is still one of its most popular. Combine 2 ounces whiskey (rye or bourbon) in an old-fashioned glass filled with ice cubes; add 3 dashes Angostura bitters; stir well; add 1 sugar cube (or 1 tSP white sugar); stir again until sugar dissolves; top off drink with a few ounces of club soda (or to taste), garnish with an orange peel twist, express oils over drink before dropping in as final garnish!
Bloody Mary: A Breakfast staple or great "hair o' the dog" remedy alike! Combine 2 parts Vodka (your call!), 6 parts tomato juice shaken vigorously over cubed ice – add black pepper/cayenne pepper/lemon/celery salt & other seasonings to taste – serve on the rocks w/celery stalk & lemon wedge…YUMMY!!
Signature cocktails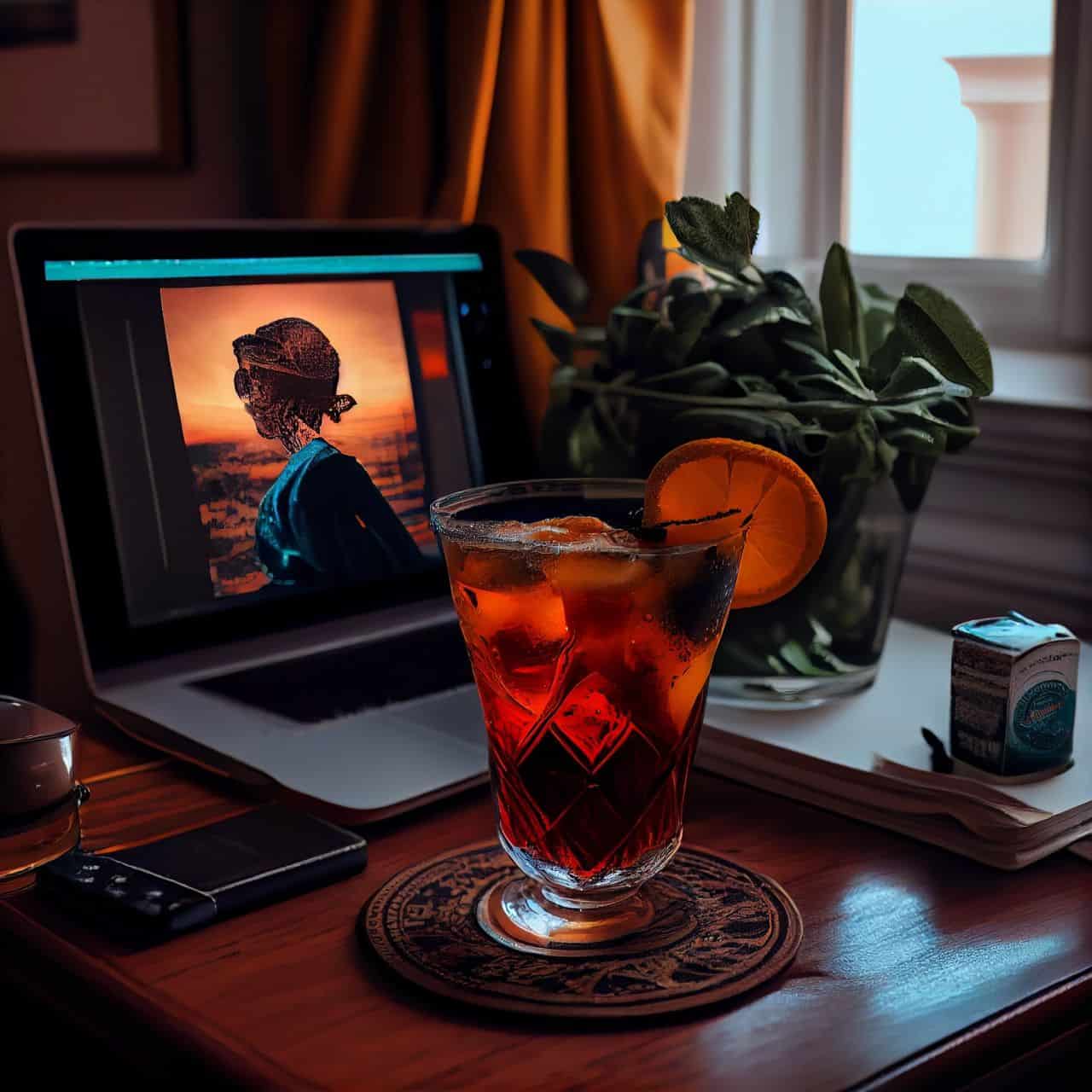 A signature cocktail is a custom-made drink that has been specially crafted for a particular event or gathering. Whether you are hosting a large party or a small gathering, having one or two specialty cocktails on hand will give your event an extra special touch and make sure it is memorable for all the right reasons.
When creating signature cocktails, it's important to get creative and think beyond the classic drinks like Manhattans and Martinis; you want to create something new and exciting that will tantalize your guests' taste buds. Consider some of these options as you plan your next party:
Espresso Martini – The espresso martini is made with cold espresso, vodka, and sugar syrup; shake vigorously in an ice-filled shaker and strain into a chilled martini glass with a sugar rim.
Moscow Mule – This classic cocktail combines citrusy vodka with ginger beer and lime juice; perfect for warm-weather gatherings!
Pomegranate Margarita – A modern twist on the margarita, this easy recipe combines triple sec, tequila, freshly squeezed lime juice, simple syrup, and pomegranate juice for a colorful twist on an old favorite.
Sazerac – A unique combination of rye whiskey infused with bitters, sugar cubes, and absinthe with orange zest garnish; this elegant concoction will have everyone talking!
With so many great recipes to choose from, it can be hard to decide which one will be best suited for your event, but don't worry – experimenting is half the fun! Have fun crafting your signature cocktails – cheers!
Non-alcoholic drinks
For your cocktail party, as well as for designated drivers or anyone not drinking, it is important to offer interesting non-alcoholic drinks. Providing creative options will show your guests that you are taking the time to provide drinks that everyone can enjoy.
To extend the options beyond often less attractive alternatives such as soft drinks, there are a plethora of exciting nonalcoholic drink options with flavors similar to their alcoholic versions, which require only minor modifications and even those that don't include any alcohol or artificial ingredients at all. Here are some of the best non-alcoholic drinks for your cocktail party:
Mocktail: A mocktail refers to any kind of nonalcoholic beverage. Options can range from something as simple as a club soda with a splash of cranberry juice and a lime wedge to something more elaborate, such as a mojito minus the rum.

Virgin Mojito
Cranberry Pomegranate Spritzer
Lemon Ginger Squeeze
Spiced Cranberry Punch

Refreshers: Refreshers capitalize on the same basic concepts used in mixed drinks – sour, sweet, and bitter notes – playing off one another in order to create exquisite flavor combinations that rely on fresh juicing and nothing else. Some common refreshers include variations on classics like lemonade, ginger beer, or celery soda but without alcohol added to them.

Ginger Lemon Refresher
Hibiscus Refresher
Cucumber Celery Cooler

Other: If you're looking for ways to really love up these kinds of beverages, look no further than other alternatives like flavored tea infusions (brewed teas with fruits instead of sugars), smoothies made from fresh ingredients, or kombucha teas that contain natural probiotics which can give you an added boost while still tasting delicious!

Strawberry Basil Tea
Fruity Green Smoothie
Kombucha Citrus Tea
Food
Food is essential for a great cocktail party, helping to bring people together for enjoyment and conversation. When selecting a menu for your cocktail party, it's important to remember that snacks should be simple to prepare, easy to eat, and offer a range of flavors and textures to appeal to a variety of palates.
Here are some recipes and tips you can use to help create the perfect home bar for your next cocktail party:
Appetizers
Appetizers can elevate your cocktail party with unique flavors and allow your guests to socialize while they graze. With simple and delicious recipes, you can make impressive hot and cold finger foods, as well as stylish small plates that will set the right tone with friends and family.
For rough-cut and easy-to-eat options, serve up platters of homemade steak skewers or grilled shrimp. For a more elegant tickle to the taste buds, consider deviled eggs accented with house-pickled vegetables and flakes of Parmesan cheese or grilled polenta topped with antipasti. Cheeseboards – featuring Rovagnati cured meats, pickles, olives, sundried fruits, and bite-sized bread – are always popular crowd-pleasers that are low maintenance for hosts. And don't overlook the potential for artful presentations of your favorite dips in bread bowls or mini tarts filled with savory mixtures.
Bring all the flavors together for a diverse selection of savories to match any mouthwatering concoction from behind the bar!
Snacks
Snacks are an essential part of any party, and they certainly play a role in cocktail parties as well. A variety of snacks will keep your guests feeling satisfied and energized between drinks. To complement the cocktails you're serving, you'll want to choose snacks that are light, bite-sized, and easy to handle. Eating a messy snack can make it difficult to drink without getting smudges on your glass!
Some great snack ideas include:
Vegetable chips or crudites with dip
Deviled eggs
Sliders
Mini quiches or spring rolls
Cheese cubes and crackers with assorted toppings
Assorted sushi rolls with soy sauce for dipping
Cinnamon sugar pecans or almonds
Skewered fruit kabobs with cheese cubes or chocolate truffles
Additionally, provide plates, napkins, toothpicks, and utensils for your guests so they can easily choose their snacks and enjoy them comfortably.
Desserts
For the perfect finish to your cocktail party, it's important to offer a selection of sweet treats. Even prepared with store-bought ingredients, the presentation can make a lasting impression. Consider hosting one or all of the following dessert options for your occasion.
Mini Desserts: Offer an array of bite-sized treats such as cupcakes, petit fours, or gourmet chocolates that are sure to be sweeter than conversation at the end of the night. Display a variety of flavors and colorful decorations; individual portions create a beautiful buffet display!
Chocolate Fondue: Provide fruity dippables for partygoers who are looking for something indulgent yet chic at the same time. Serve strawberries, bananas, pineapple slices, and marshmallows for guests to dip into warm chocolate fondue.
Cake Pops: Mini cakes on sticks have become synonymous with being chic and delicious. Choose several flavors and colors that coordinate with other desserts on display, or provide an array of toppings such as sprinkles or nuts so guests can customize their cake pops before they enjoy them!
Ice Cream Sundaes: Create your own sundae bar with a variety of ice cream flavors accompanied by flavorful additions such as sauce – caramel is always popular! – plus candy pieces and nuts. Providing crunchy waffle cones instead of plain dishes adds even more flavor while saving you counter space so you can show off more items in one location.
Hosting Tips
Hosting the perfect cocktail party takes more than just some amazing drinks. It requires careful planning and preparation so that you can enjoy the party and let your guests have a great time. Here are some tips to help make sure your next cocktail party goes off without a hitch:
Setting the right atmosphere.
Having the right ingredients for your drinks.
These tips will help you make it a night to remember!
Set up a self-serve bar
One key to ensuring a smooth and successful cocktail party is setting up a self-serve bar. This allows your guests to help themselves, giving you more time to focus on hosting the event. To set up the perfect home bar, start by gathering all the ingredients and glassware you'll need for any possible drinks your guests may want. This includes liquor, mixers, garnishes, ice, muddler and jigger.
Most self-serve bars will also include beer and wine. Wines can be served in either bottles or a carafe for convenience, and beers should be chilled and ready for guests to grab out of an ice bucket. Be sure to display your glassware ahead of time so your guests can quickly choose their glasses before proceeding onward with their cocktail or beverage of choice.
To avoid confusion, label each spirit at the bar with its corresponding detailed description, including both its name and basic ingredients list (if there are multiple recipes or options). This will provide your guests with an easy reference when crafting their drinks. You may also include prepared mixers like simple syrup in labeled pitchers, as well as fresh fruit bowls of limes or lemons, which can be used as garnishes for any cocktails requiring them.
Finally, place two baskets near each end of your drinks table – one for alcoholic beverages (empty bottles) and one for glasses – to avoid future messes left behind by your enjoying friends!
Have plenty of ice and garnishes
Having enough ice is essential for a cocktail party, as it keeps drinks cold and also adds some visual appeal to the glass. For two glasses of each cocktail recipe you are serving, plan to have a batch of 1-2 liters of cubed and crushed ice on hand. It may also be helpful to provide other trail ingredients like citrus peels, olives, cherries, mint leaves, and cucumber slices that can be used as garnishes for your guests' drinks.
It may be useful to prepare a tray with bite-sized snacks like nuts or chips near the bar area so that people can easily munch between drinks. Alternatively, if there are going to be several people attending your get-together, you may want to consider offering light appetizers or even a full meal.
Having enough garnishes as part of your setup helps make the evening more interactive and encourages your guests to partake in the art of mixology with their own modified recipes throughout the evening. When considering what goes in each drink, you should ask yourself: Does this contain quality spirits? Is it aesthetically pleasing? And most importantly, is it delicious? Keep these parameters in mind when designing your drink selection list, and you will be sure to make an impression on those who attend!
Offer non-alcoholic options
When hosting, you should always be sure to offer several non-alcoholic options for your guests. Providing options like seasonal mocktails and craft soda has the potential to delight even the most sophisticated palates. Not only do they give everybody something to enjoy, but they can help lighten up the tone of the event so that guests can relax and have fun without overindulging. They also provide a restorative beverage option that is tamer than a snack like chips or fries but still satisfying.
For those looking for something a bit more special than just sparkling water, consider preparing seasonal recipes such as a cucumber lime spritzer or elderflower lemonade. For adults who don't imbibe alcohol, try offering an old-fashioned with four cherry juice and cocktail bitters or a "mocktail mojito" made with lime juice, sugar, mint leaves, soda water, and simple syrup. To please everyone in attendance at your event, you may want some reduced sugar offerings such as an Arnold Palmer blend of equal parts iced tea and lemonade or select craft sodas, vegan fancy flavored syrups like hibiscus tea or rose lemonade, depending on your preference. Providing these non-alcoholic beverages are sure to add fun and variety to any party while ensuring all can find something they can enjoy throughout the evening regardless of dietary requirement or personal preferences.