Let the smart watch wars begin, with the rumored Apple smart watch coming sometime in the near future, Samsung took a pre-emptive strike at their main rival with the Galaxy Gear smart watch.  Samsung calls it "a wearable device to enhance the freedom of mobile communication", we'll just call it a smart watch.
We've previously written about other smart watches like the G-Shock GB-X6900B,the idea is the same here, with a few additional features.  The Samsun Galaxy Gear watch connects to Samsung Galaxy devices and alerts the user of incoming text messages, calls, and emails; it gives a preview of the messages and allows the user to either view the messages on the phone or ignore them for later viewing.
The Samsung smart watch also comes with a built-in speaker for hands-free phone calls, and a 1.9 megapixel camera built into the strap, the camera can capture images and video.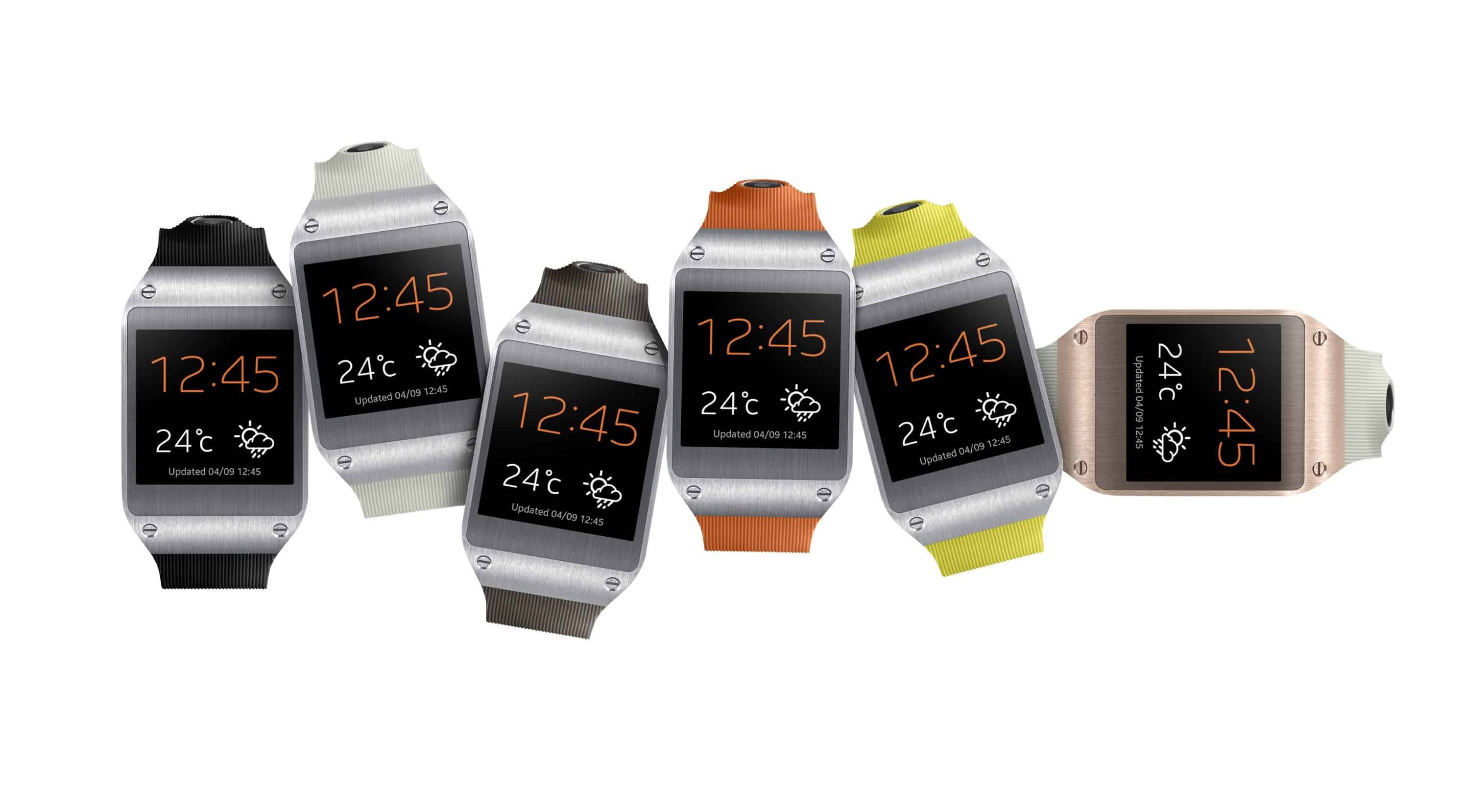 As a watch, the Samsung Galaxy Gear has a simple design with a brushed aluminum case and a large display screen that can be customized to 10 different looks.  Later on, users will be able to download more dial layouts from the Samsung App store.  These watches are offered with 6 strap colors: Wild Orange, Lime Green, Rose Gold, Jet Black, Mocha Grey, and Oatmeal Beige.
The Samsung Galaxy Gear smart watches will be launched on September 25, along with the Galaxy Note 3.  These smart watches will be priced at $300.  Via: Samsung
Samsung Galaxy Gear Smart Watch Photo Gallery