If the time has come to put your rental property back on the market, you may be considering renovating it if it is looking a little 'tired'. If this is what you are planning there are a few things to consider before beginning a huge overhaul. What is your budget? How much value is the renovation going to add? How much more will you be able to charge in rent?
It is important to take a return on investment into account on every penny spent. By making the right changes, you can increase your property's value and attract your ideal tenant. Take a look at what your property has to offer and read up on these top rental renovation tips from ​CIA Landlord Insurance​. 
Find your USP
It is likely that your property will have an existing Unique Selling Proposition which you can maximize. If your property has a cellar, for example, this can be converted into a wine cellar simply by fitting a few wine racks to the wall. By doing this, you are turning something which is not particularly exciting into something unique and interesting. 
If your property does not have a feature like this which you can maximise, look into creating one. By installing features such as Think Smart Thermostats or smart door locks can give your property the edge over the competitions by becoming a 'smart home'.
Focus on the kitchen
In most properties, the kitchen along with the bathroom are the focal points which generate the 'wow' factor. This is an area of the property worth really investing your money in. If your budget does not allow for a brand new refit, there are ways in which you can 'refresh' the property's kitchen on a budget.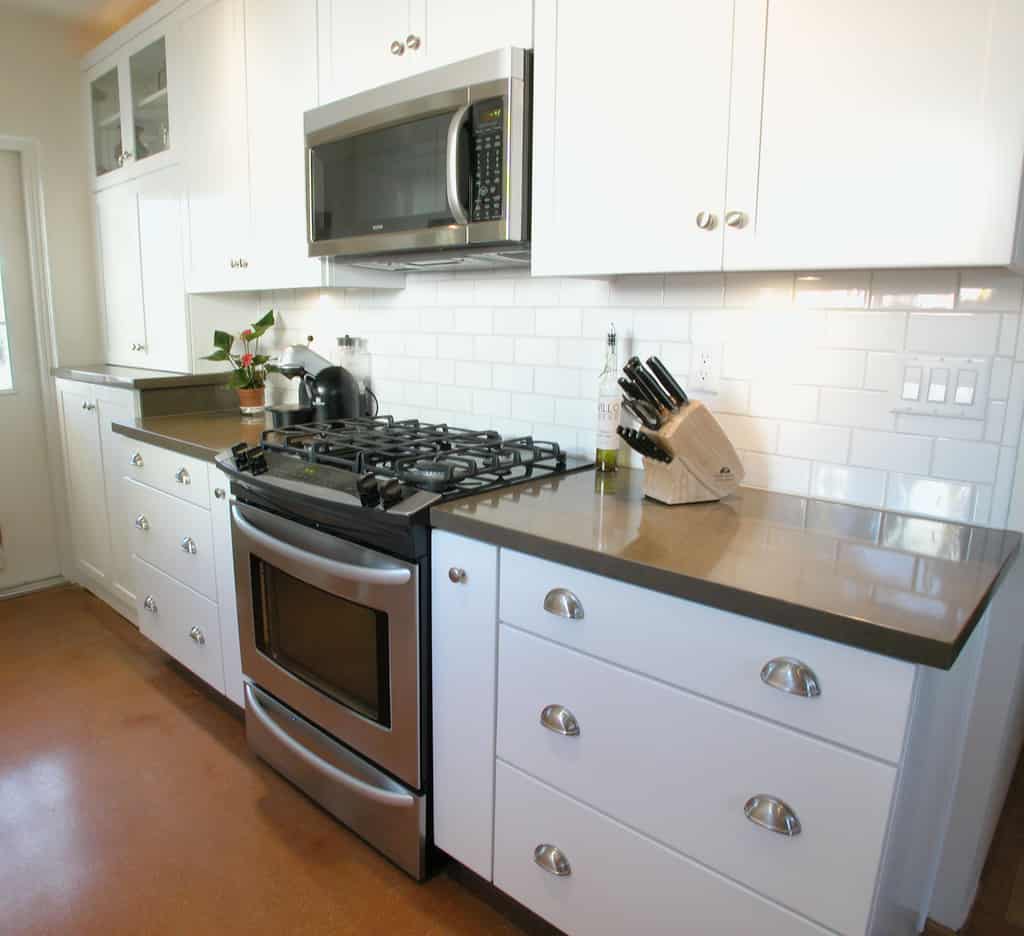 If the kitchen is made up of wooden units, you could paint these to modernize them with grey or sage-green for an 'on-trend' twist. You could change the cupboard handles to compliment a copper or gold finish.
Lighting is another area which could be explored. By fitting a statement light fitting and making this the focal point can make the property's kitchen stand out from the rest. Big industrial style lights with filament bulbs, for example, look great and are sure to impress prospective tenants.
Choose laminate over carpet
There are so many benefits to laminate flooring. To begin with, it is more affordable than other hard flooring's and is a lot easier to maintain than carpets. With carpets, you run the risk of stains, burns and odors which can be eradicated automatically by including laminate, which both yourself and your tenants will be thankful for. Laminate is also very easy to install, saving money on fitters.
First impressions matter
By doing up your front door, this can elevate the property against its neighbours and make it stand out. Try not to go too bold with colour as this runs the risk of putting people off but a neutral, dark or pastel shade such as duck-egg blue could work well. Websites such as Pinterest can provide inspiration.
Avoid buying a new sofa!
Sofas are not cheap but your tenant's comfort is very important and by including a sofa being can turn a house into a home. Replacing the sofa may be something you are putting off but there are cheaper alternatives to buying a new one. You can look into getting new fabric placed over the current sofa or visit local charity shops and purchase a second-hand one.
Wood panel walls
A really cheap way to add character to your property is to introduce a wood paneling feature wall. These are very good features in living and dining rooms. You can paint these to suit the decor and adorn with light-fittings, mirrors and art and are well suited in all properties, from modern new-builds to older classics.