When was the last time you and your family sat down and went through albums with pictures of past generations and family vacations? Chances are, it was some time ago. We take more pictures today than ever before yet most of them are quite meaningless. How many people on your Social Media contacts post pictures of their food? Or perhaps a photo of their new coffee machine? Would you actually print that photo and put it in an album for your grandchildren to see? Not likely.
Sure, you can post up lots of meaningful pictures to Facebook so that family overseas can see what you're up to but it's just not the same. I guess I'm old school and like to be told a story for each photo. For people that don't want to carry around a camera, Prynt Cases is the perfect accessory to your smartphone. In a nutshell, simply plug the phone into the Prynt Case, snap a picture, and print it! No need for Wi-Fi or Bluetooth connectivity. Pretty cool, right?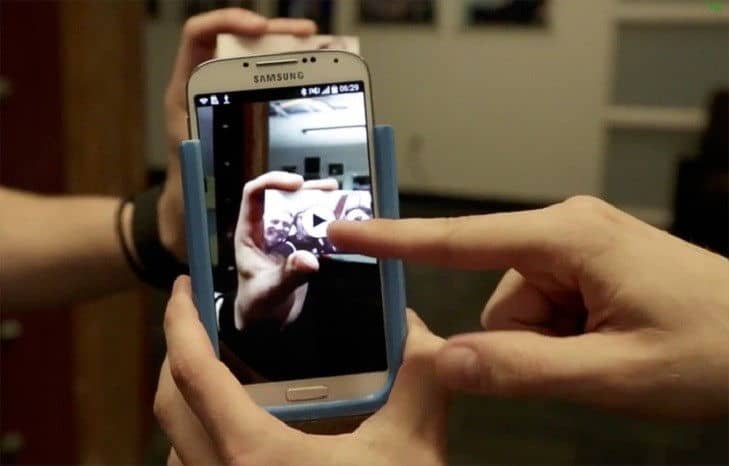 This device is not just another nostalgic salute to the classic Polaroid. The picture-taking abilities and printing a hard-copy of the photo is not a remarkable feat itself but how the companion app works when taking a photo is a bit more interesting and should get the attention of people.
Prynt will record a short video clip around the time when the shutter key on the Prynt Case is pressed, and from there, the Prynt application will assign a "physical token" to the printed picture, allowing one to view the video. If the printed picture is held in front of the camera while the Prynt application is open, that printed picture through the camera will come to life and display a video that was recorded at the time of the picture being snapped. See the video below for a demonstration of this neat feature.
Demonstration of the Prynt Case
The Prynt Case can hold ten pictures while the battery allows for up to 30 pictures to be printed. The paper is sold for only $0.30 per sheet and can be ordered directly through their app which is available for iOS and Android. Each picture takes about 30 seconds to print. Prynt Cases has been under development for just under a year and they plan on seeking funds via Kickstarter in 2015 with an early-bird price of only $99.
[Source: Prynt Cases]