It seems like so long ago when Acura first showed the world the reincarnation of the NSX in concept form, which was definitely going to make it into a production model. The wait is finally over, Acura will start taking orders for the 2016 NSX, and here are some pictures of the production-ready Acura NSX to whet your appetite.
I was a big fan of the original NSX concept and liked the second version even more, and you guessed it, I like the production-ready model the best. The 2016 NSX looks absolutely fantastic, it looks like a real supercar, something the Nissan GT was never able to accomplish.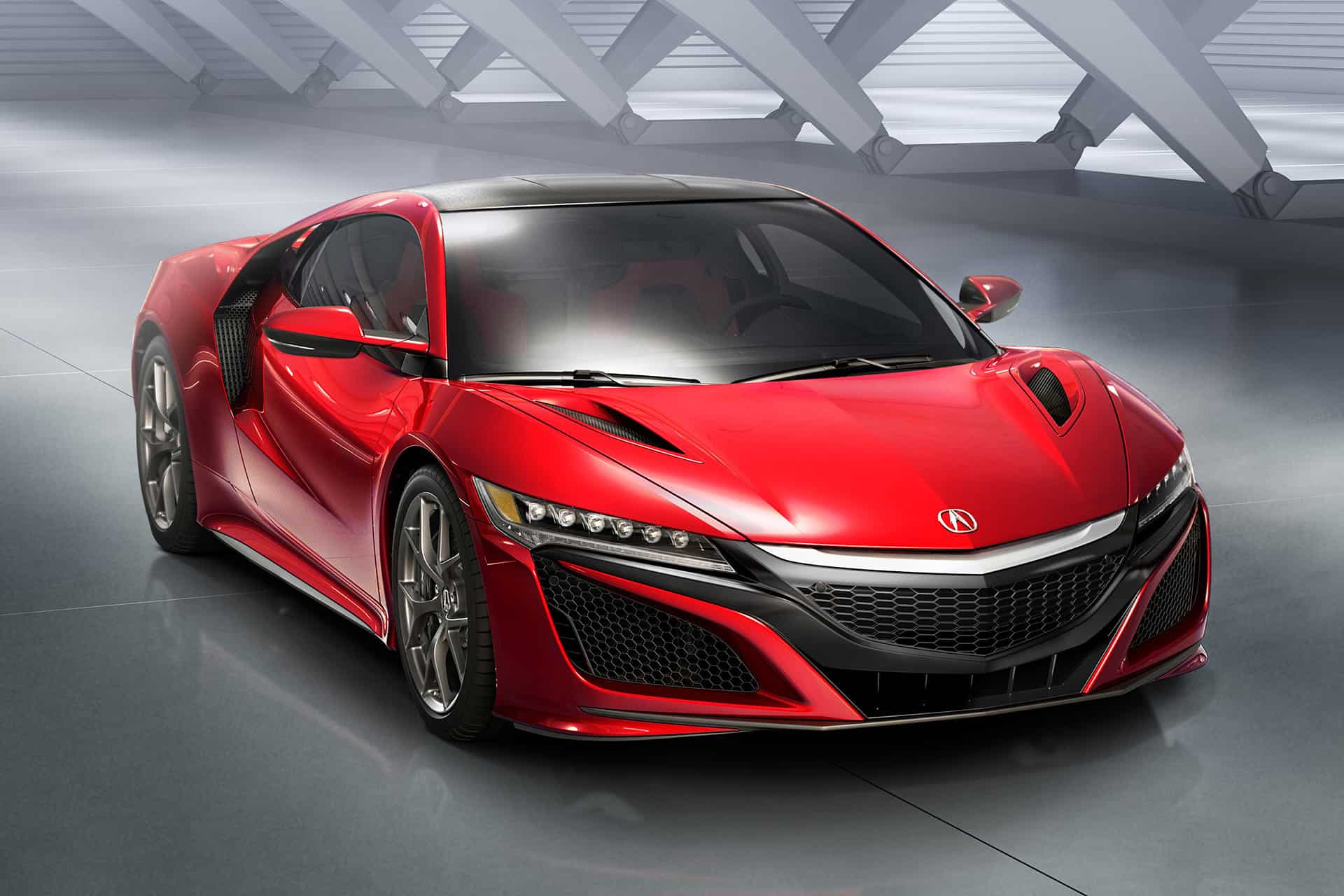 The 2016 Acura NSX has grown in size a bit, it's 3.1" longer, 1" wider, 0.6" taller, and has a 0.8" longer wheelbase. The car also features a variety of intakes and vents, like a proper supercar, with a total of 10 intakes and vents to feed the engine and transmission with cool air and take hot gasses away.
The production NSX will be powered by a turbocharged V6 engine with assistance from three electric motors; one motor at each of the front wheels and a third motor built into the transmission. Acura hasn't provided final horsepower figures for the NSX but did say the combined output from the gasoline and electric motors will be "north of 550 horsepower".
The 2016 Acura NSX will be priced around the $150,000 US mark.